Whether you're a full-time or a part-time e-commerce seller, Christmas is the perfect season to boost your sales. As early as November, most people have received bonuses or holiday incentives from their clients or employers, especially when they've done a great job throughout the year. This only means better sales opportunities since more people are ready to splurge during this festive season.
According to statistics, the top 12 countries known for being the biggest spenders on Christmas include (1) Canada, (2) Lebanon, (3) Germany, (4) USA, (5) France, (6) Australia, (7) Mexico, (8) UK, (9) Netherlands, (10) Cameroon, (11) Philippines, and (12) Spain. So, if you're based in any of these countries, you shouldn't miss this chance to earn more!
The Best-Selling Christmas Items
You can actually sell anything during the Christmas season. From Christmas decorations to gift items, it's up to you. However, if you want to take advantage of people's preferences during the holidays and maximize your profits, include the following best-selling Christmas items in your store's catalog:
1. Clothes
Everyone wants to look their best on Christmas, so new clothes won't be missing from every family's shopping list. You can sell casual men's clothing, women's clothing, or children's clothing. T-shirts and sweatshirts are popular options since Christmas is a chilly season in most countries.
Here's a tip: If you sell clothes during the Christmas season, consider featuring the upcoming year's lucky color. For example, last Christmas 2022, many e-commerce sellers marketed viva magenta-colored clothes since it was the lucky color for 2023. While 2024's official color isn't confirmed yet (rumored to be apricot crush), you can also offer traditional holiday colors like red, white, and green.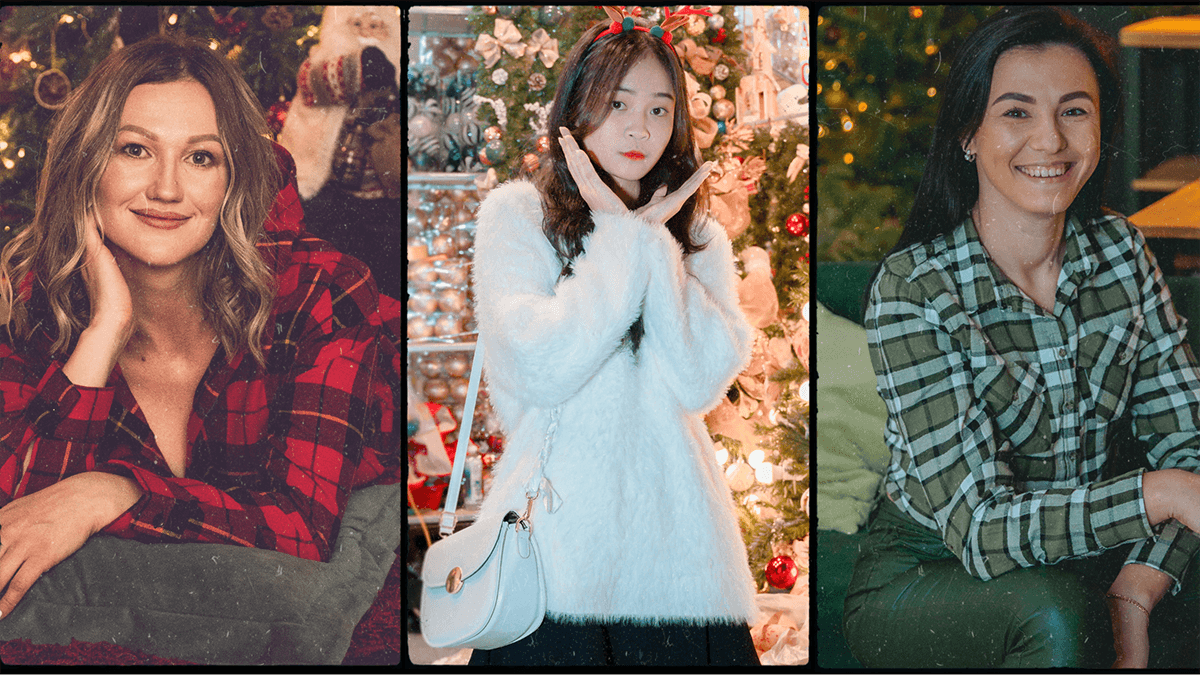 Meanwhile, if you want to give your e-commerce shoppers a more fun and unique holiday experience, you can also sell customized Christmas-themed clothing. Families often wear Christmas-themed apparel to create a more festive and joyous celebration. Plus, it's a great way to look awesome in holiday photos!
2. Shoes or Footwear
Of course, if people want new clothes for Christmas, they will also want new shoes to complete their look. It's a typical package deal!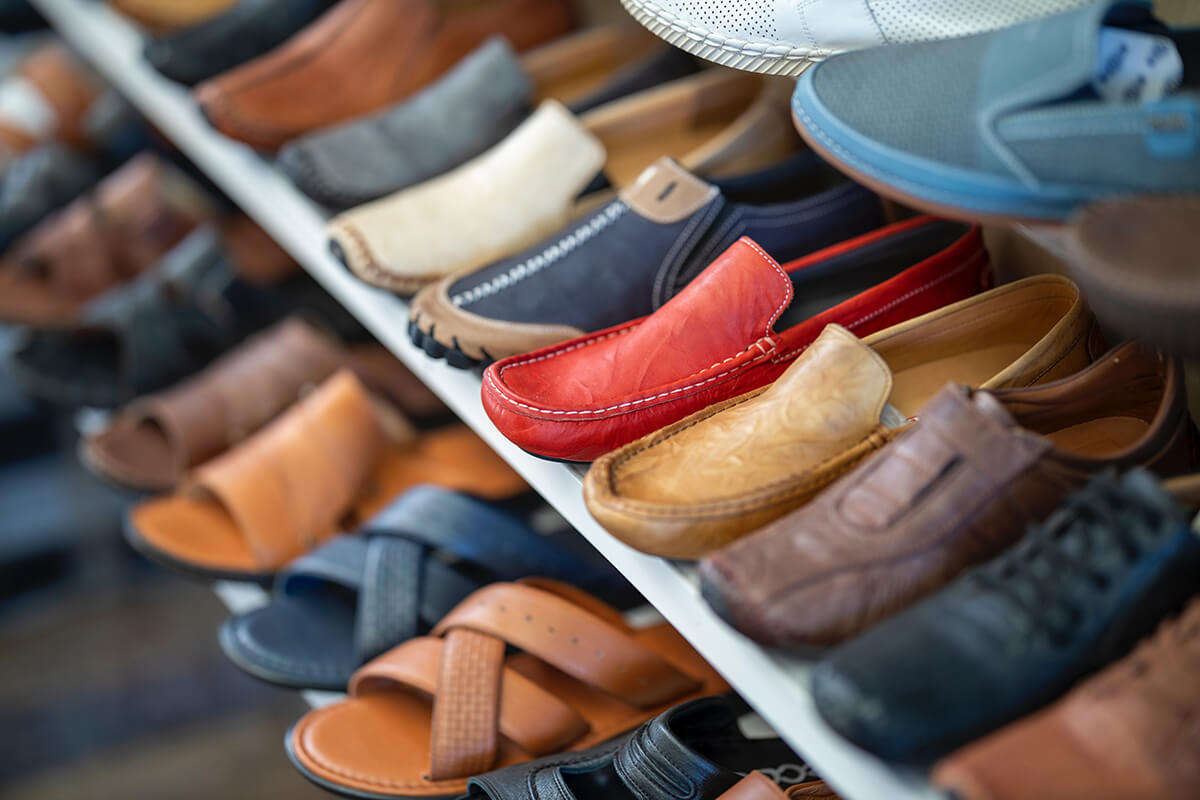 If your target online shoppers are men, include sneakers and rubber shoes in your shop's product catalog. These styles are popular among men since they're able to match a man's active lifestyle.
On the other hand, if your e-commerce store primarily caters to women, you can sell ballet flats, heels, sneakers, ankle boots, and sandals since ladies appreciate having a variety of choices. Lastly, if your focus is on kids, consider selling comfortable shoes like sneakers, sandals, and flip-flops.
3. Christmas Decorations
Most countries decorate for Christmas in early December, while some, including the United States, Canada, England, and Germany, start as early as November. However, there are places like the Philippines that kick off their festive displays as soon as the "ber-months" begin. So, if you're an e-commerce seller based in any of these early-celebrating countries, you can capitalize on this by offering Christmas decorations before the holiday rush even begins!
Based on a survey, the consumer's favorite holiday decorations worldwide are (1) Christmas trees, (2) Christmas ornaments, (3) Christmas lights, (4) Christmas wreaths, (5) Nativity scenes, (6) Christmas stockings, (7) Christmas linens, (8) tinsels, (9) garlands, (10) mistletoes, (11) red velvet ribbon bows, (12) nutcrackers, and (13) fake snow.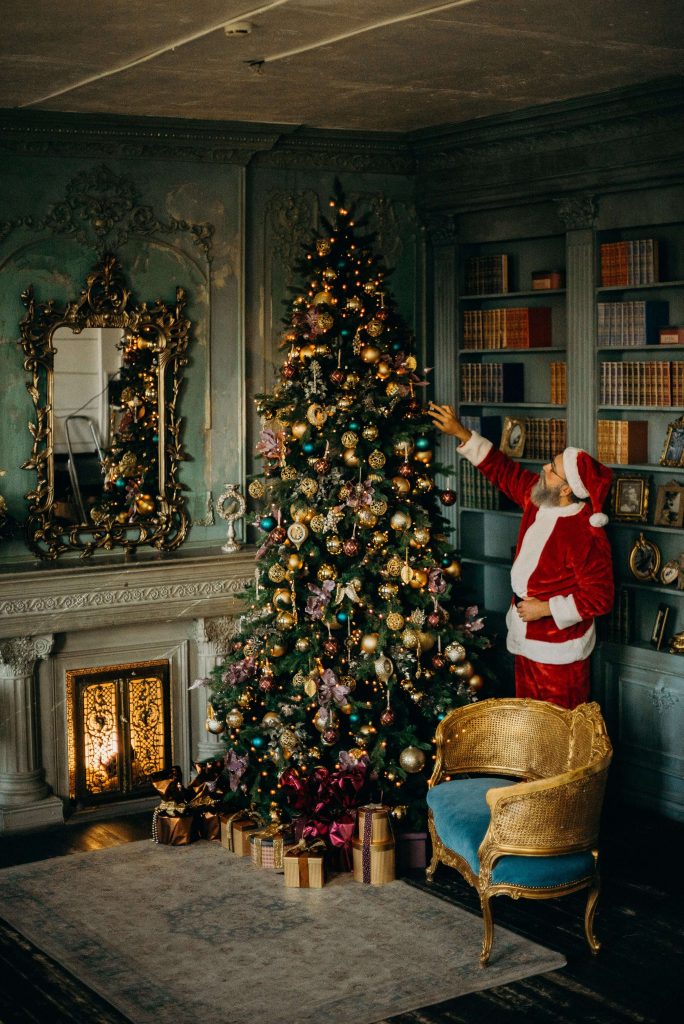 4. Health Supplements
Aside from preparing for the Christmas season, individuals also gear up for the New Year. Among their resolutions, living a healthier lifestyle tends to be a common goal. And this has gained more significance in light of the recent health concerns worldwide.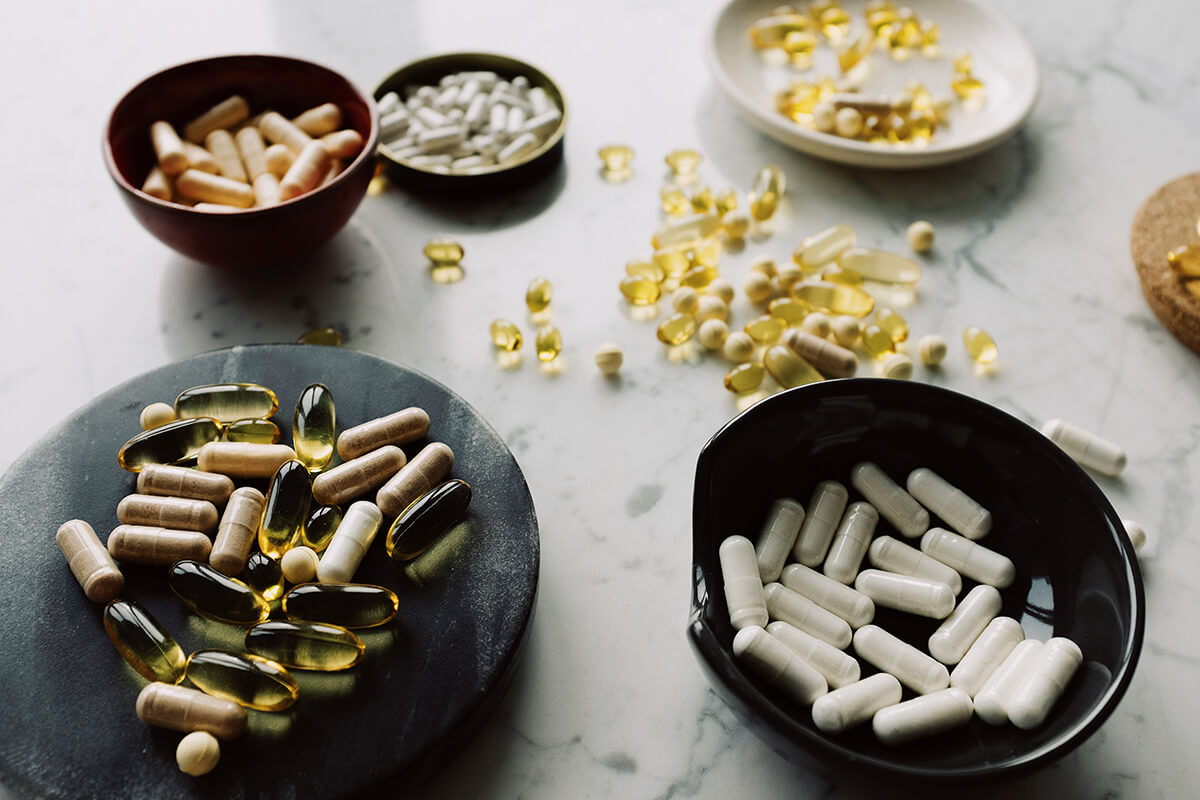 According to Consumer Labs, an independent research company focusing on health and nutrition-related products, the top 10 most popular vitamins and supplements are (1) vitamin D, (2) magnesium, (3) fish oil, (4) CoQ10, (5) multivitamins, (6) vitamin C, (7) probiotic, (8) zinc, (9) curcumin, and (10) vitamin B-12.
If your business doesn't primarily focus on health-related products, offering special or limited health supplements for the Christmas season can be advantageous. Numerous online sellers diversify their product offerings to meet seasonal demands, even if it's outside their usual offerings.
5. Fitness Equipment
Christmas is also a great time to sell fitness equipment. As mentioned earlier, people also get ready for the New Year during the Christmas season. Research indicates that 48% of individuals always include "exercising more and getting fit" in their resolutions.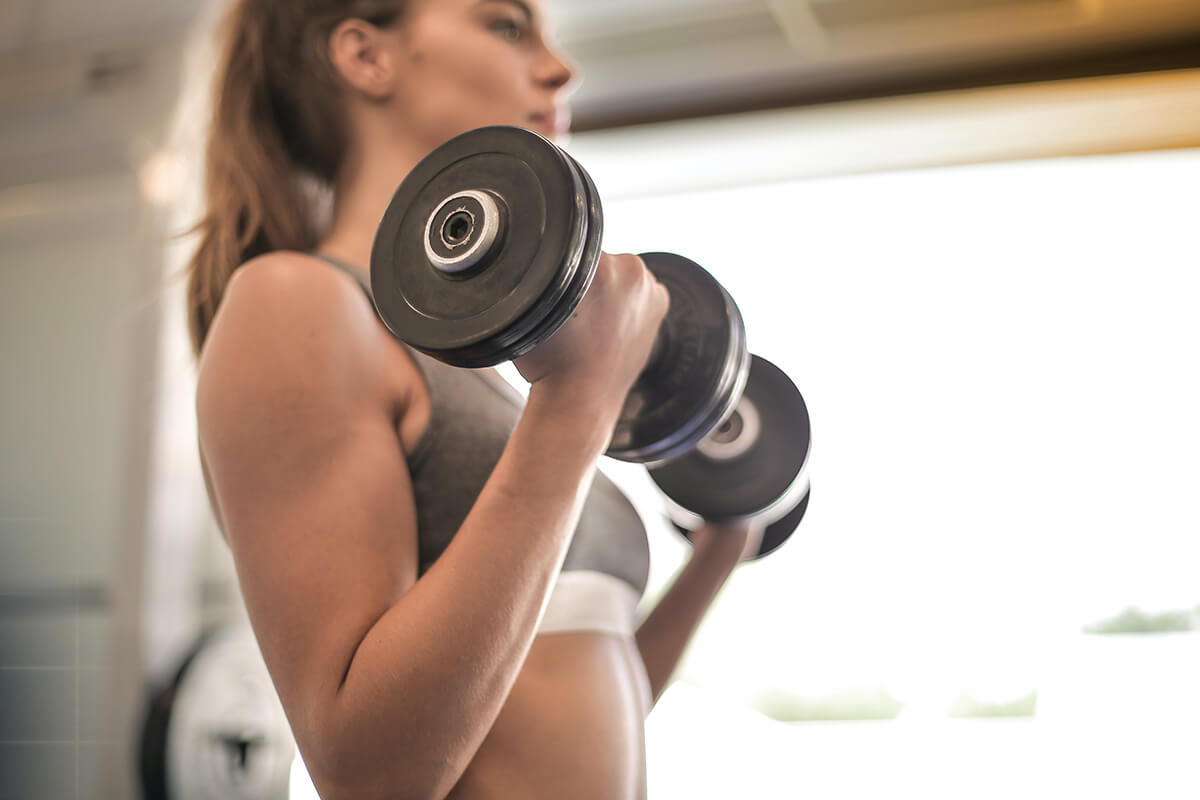 If you're thinking of adding fitness equipment to your roster of e-commerce goods, make sure to include any of the following:
Dumbbells
Yoga mats
Resistance bands
Treadmills
Fitness bikes
Foam rollers
Kettlebells
Ab trainers
6. Toys
Besides Halloween, Christmas is the happiest time of the year for children. It's the season for decorating Christmas trees and receiving gifts from Santa Claus! And what better way to bring joy to kids than buying them toys?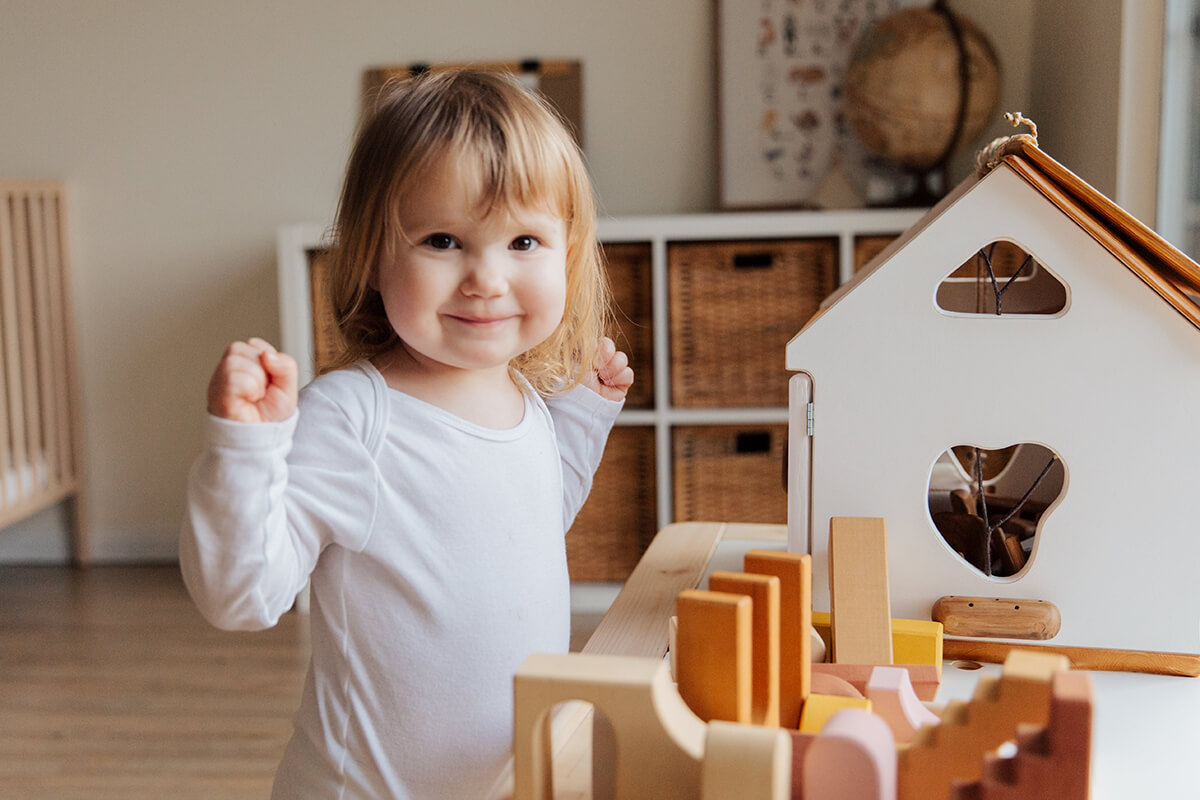 While there are new toys that are trending every year, ToyZone made a case study about the most popular types of toys in every country. Here are ToyZone's key findings:
Video game consoles are one of the most "searched-for" toys worldwide.
Barbie dolls reign as the most popular toys in 32 countries.
North America spends more on toys than other regions. Board games and dolls are at the top of most children's lists.
Several children in South America like dolls.
European kids love Lego and building and construction toys.
Most children from the Middle East and Central Asia are into board games.
Other toys that are popular among children in the remaining parts of Asia and Oceania include yoyos and TV-show-inspired toys like Buckaroo and Power Rangers.
African kids love board games and dolls.
By utilizing the above data, you can make better informed decisions about the types of toys you can feature in your e-commerce store during the Christmas season.
7. Pet Products
According to the World Animal Foundation, pet owners spend approximately 62.7 billion dollars on pet food and treats, while 32.1 billion dollars are allocated to pet supplies and miscellaneous items. This data suggests a substantial market for selling pet products during the Christmas season.
You don't have to offer every type of pet product for all animals. You can focus on selling pet products catering to cats and dogs.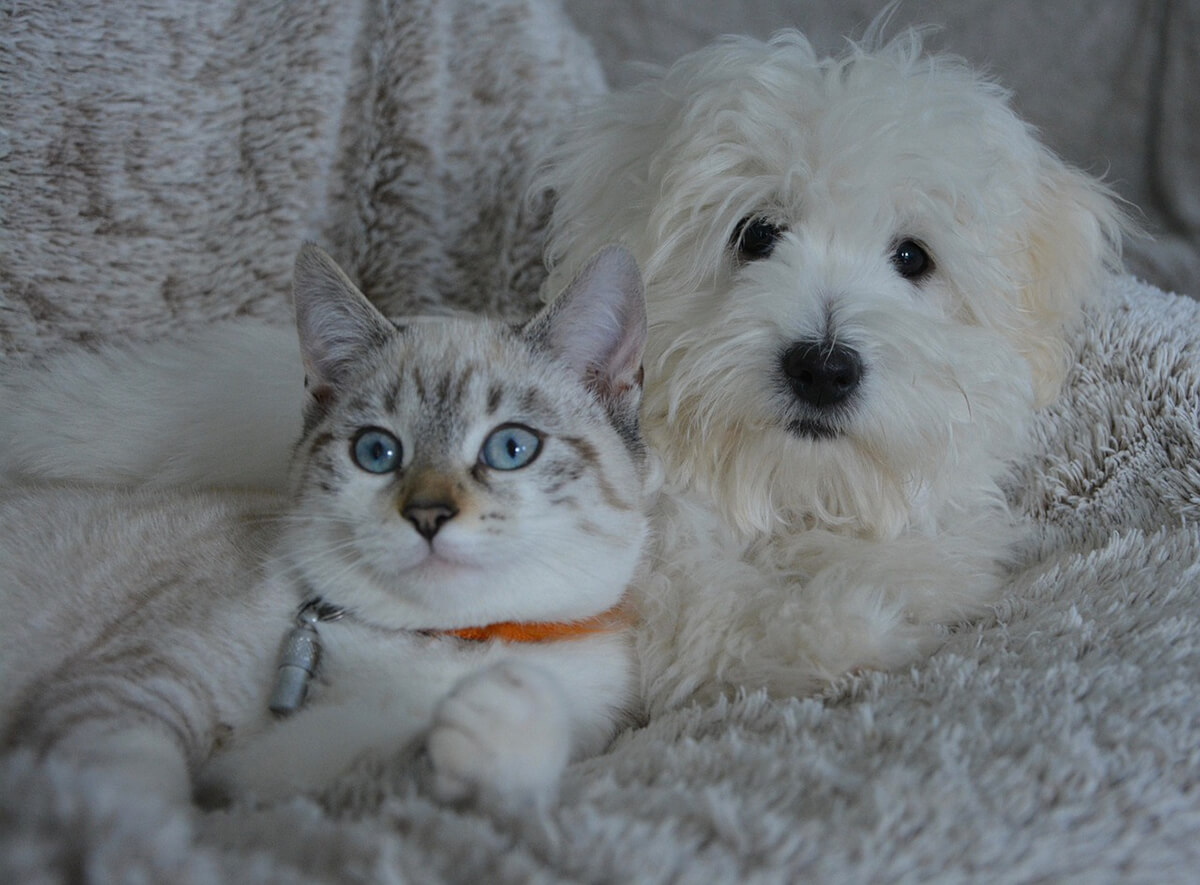 However, if you have limited capital, prioritize selling dog products. Based on a survey, dog owners are bigger spenders than cat owners since dogs have more extensive needs when it comes to food, grooming, healthcare, and accessories. So, what dog products are great to sell during the Christmas season? Statistics show that the trending dog products globally are donut dog beds, pet fountains, dog vitamins, slow feeder bowls, freeze-dried dog food, dog calming beds, dewormers, and automatic ball launchers.
8. Home and Kitchen Items
Christmas is a festive season where guests usually come over. So, there are several homeowners, especially women, who would want to upgrade their home and kitchen paraphernalia.
If you're considering selling home products, make sure to include vacuum cleaners, robot mops, and window cleaners, as the Christmas season typically involves tidying up. You can also offer your online shoppers air purifiers, scented candles, organizers, LED light strips, and ultrasonic pest repellents. With these items, your customers can make their homes exude a more welcoming and cozier vibe during the holiday season.
For kitchen items, you can sell air fryers, non-stick pans, holiday-themed tableware, professional-grade chef knives, food processors, bakeware sets, cutting boards, tea and coffee accessories, and electric grills.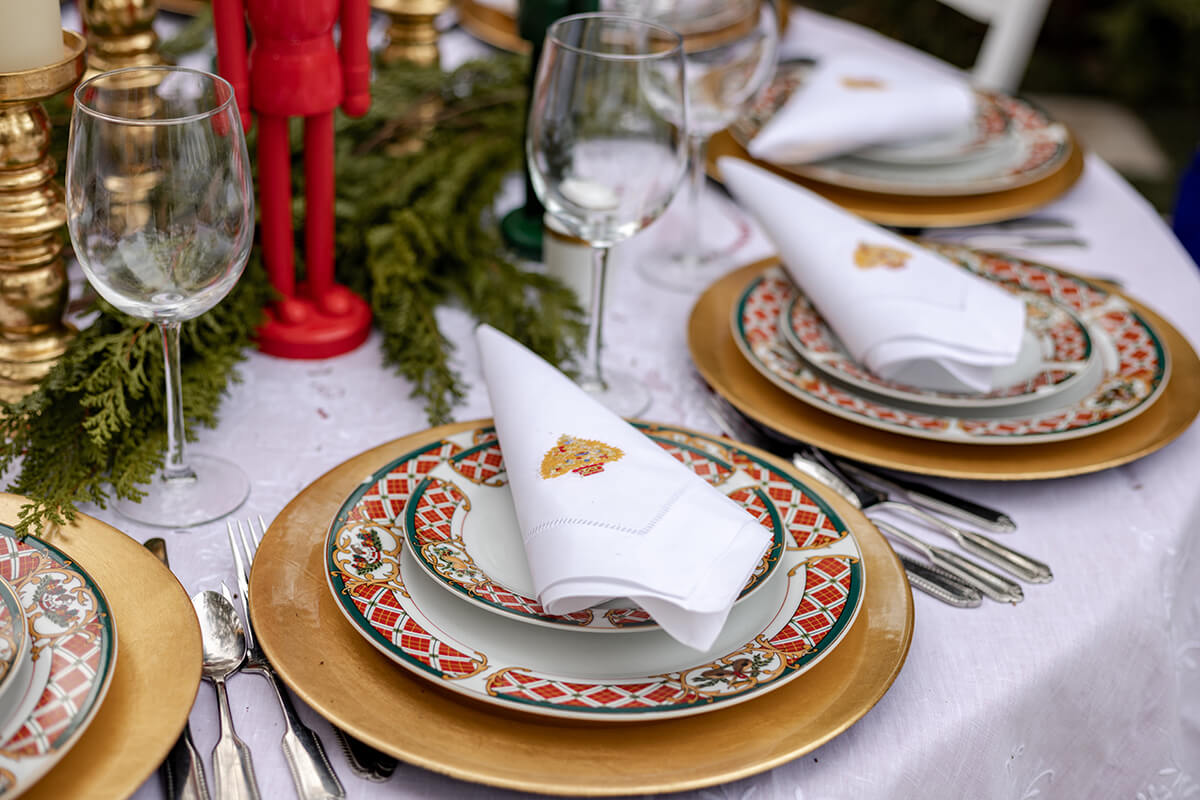 9. Consumer Electronics
Home and kitchen items often attract women, whereas consumer electronics appeal more to men. To boost your sales during the holidays, incorporate consumer electronic products into your e-commerce store.
Based on a survey, the leading tech Christmas presents in the United States are headphones or earbuds, streaming and downloading services, mobile device cases, smartphones, and video game consoles.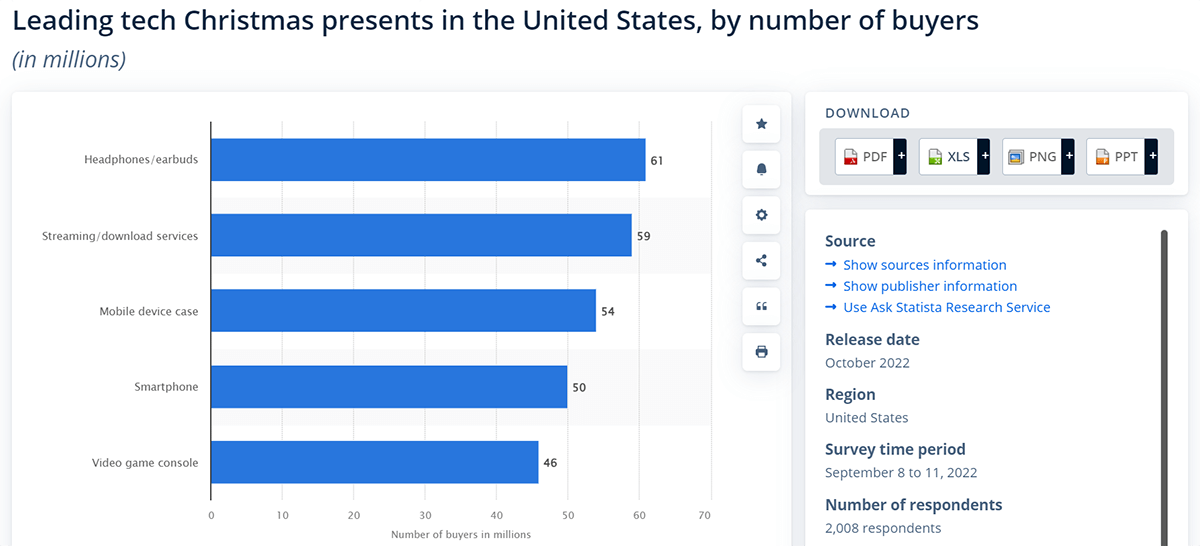 10. Self-Care Products
Do you know that more people are now prioritizing self-care? In fact, 69% of individuals plan to integrate a regular self-care routine into their daily lives in 2024.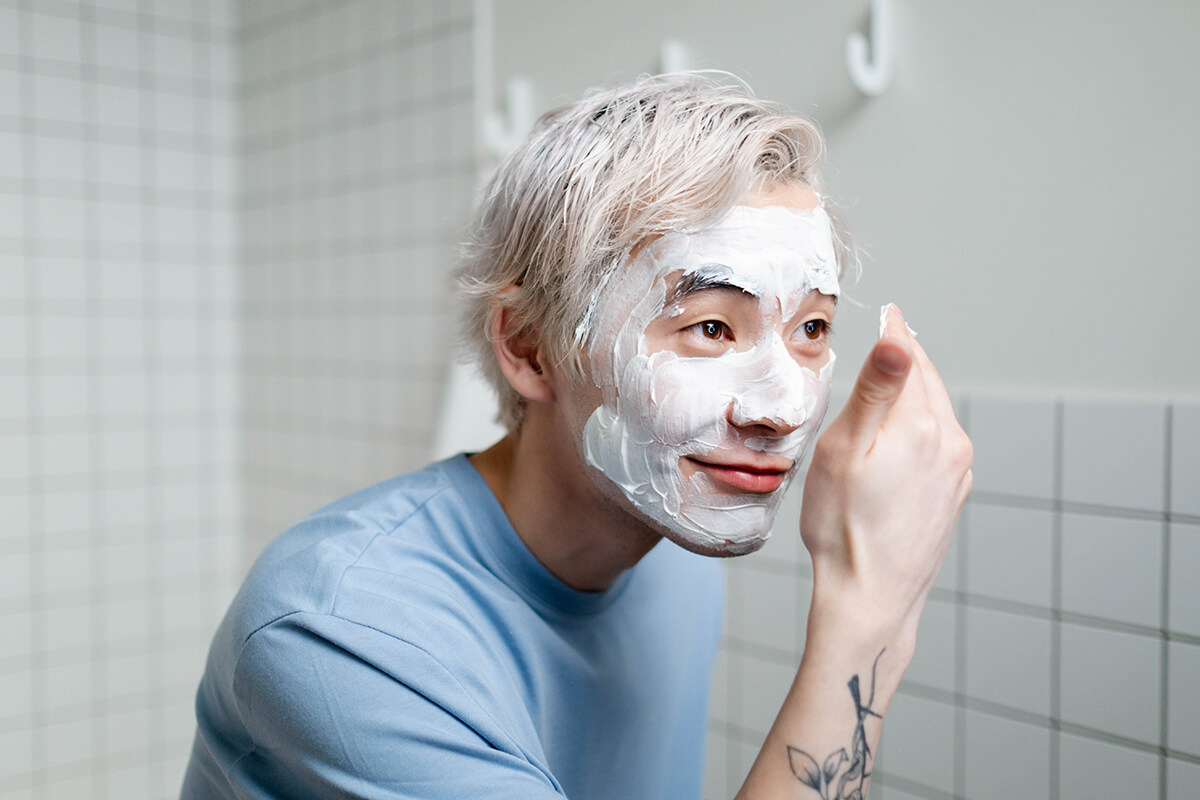 Self-care products encompass anything that aids in enhancing beauty, confidence, and overall health. Examples of self-care products you can include in your e-commerce store are herbal stress relief supplements, facial masks, eye masks, tea blends and infusers, massage tools, bath bombs, essential oil diffusers, and soothing hand creams.
How to Get Top Online Products to Sell on Christmas?
It's easy to source best-selling Christmas items as long as you have the budget. If you want to expand your product offerings during the festive season, here's how you can get them:
1.Follow the DIY Route
Do you love DIY (do-it-yourself)? If you love being creative, you can handcraft unique-looking Christmas products that you can sell at a higher price. Some products you can DIY are customized Christmas t-shirts, Christmas ornaments, Christmas stockings, hand-sewn plush toys, scented candles, and bath bombs.
You can get the materials for your DIY products from art and craft stores, as well as upcycling and recycling centers. Although selling DIY Christmas products has a more personalized touch, making them your own is time-consuming and labor-intensive.
2. Check Your Local Wholesale Supplier
If you want to get your Christmas products for sale fast, visit your local wholesale supplier. By purchasing your products at your local wholesale supplier, you can restock your sold-out products more quickly as they're only nearby.
But since they're more accessible, your competitors are also likely to source from the same supplier and offer identical products for sale during the Christmas season.
3. Buy on E-Commerce Platforms
Another great way to find unique products to sell on Christmas is to check out your favorite e-commerce platforms like Amazon, eBay, Etsy, Shopify, Lazada, and Shopee. These online marketplaces have millions of third-party sellers, allowing you to select various products to sell.
However, most online vendors on these platforms don't offer wholesale prices as they're retailers themselves. To grab the best product deals, you need to prep early and wait for each platform's monthly promotional campaigns, wherein you can get product vouchers and shipping discounts.
4. Import from China
If you want a variety of items to sell on Christmas that are of good quality and affordable, the best thing to do is to import your products from China. No idea about China's import process? We've written a detailed beginner's guide on how to import from China to help you out.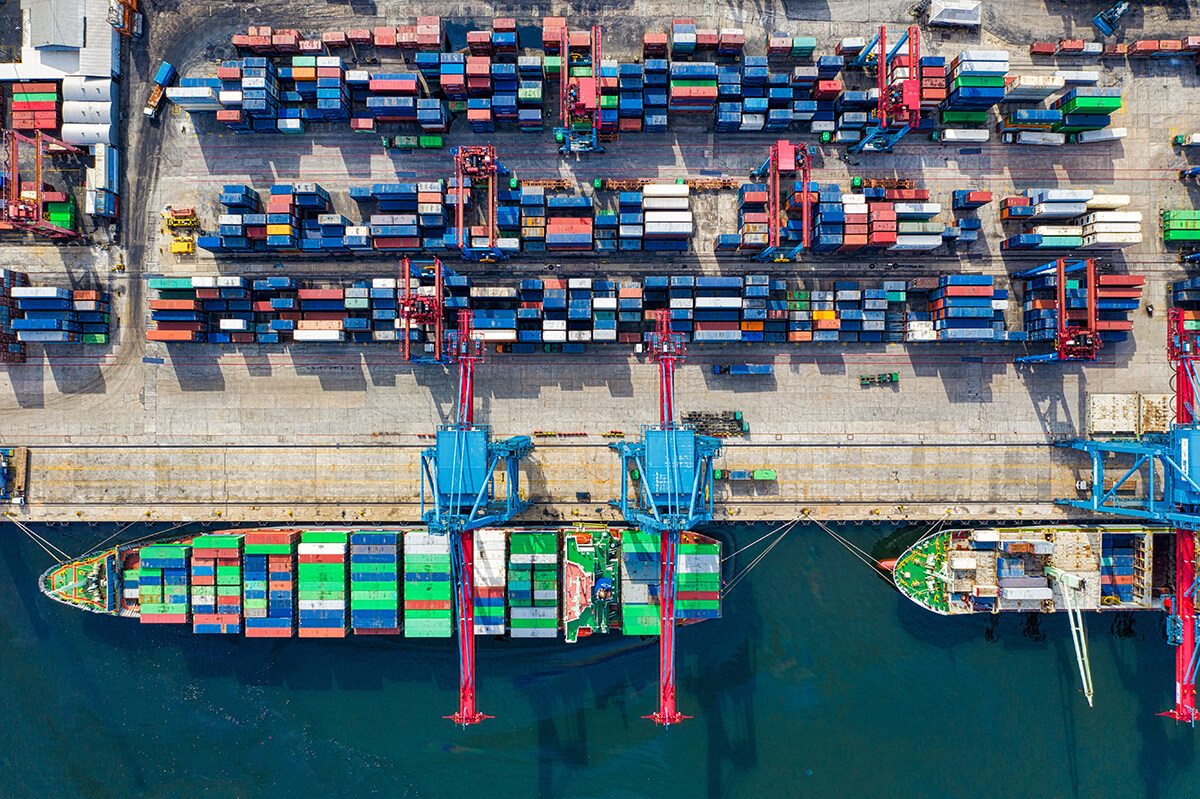 But if you want to avoid dealing with all the hassle of the import process, you can team up with reliable sourcing agents in China like MySourcify. We can help you with product sourcing, sample confirming, production follow-up, quality inspection, and shipping.
Frequently Asked Questions (FAQs)
1. What are the top online products to sell on Christmas?
The top online products to sell on Christmas are clothes, shoes or footwear, Christmas decorations, health supplements, fitness equipment, toys, pet products, home and kitchen items, consumer electronics, and self-care products.
2. Is it cheaper to order Christmas products from China?
Yes, it's cheaper to order from China. Most Chinese products are inexpensive due to low labor costs and mass production.
3. How can I boost my sales this Christmas?
Aside from selling products that are in demand during the Christmas season, you can offer special promotions, create Christmas bundles, invest in paid social media ads, double your email marketing campaign, provide free gift wrapping, and leverage influencer marketing.
Summary
As the Christmas season comes near, it's important to put up your festive marketing plan ahead to double your sales. And the best way to do that is to be strategic about what kind of product you sell. By offering products that most consumers want for Christmas, you'll be able to attract more customers and enhance your brand's visibility. If you want to import products from China, MySourcify can help you from product sourcing to shipment. Need to import new products for your Christmas campaign? Check out MySourcify's Service Plans here.