These days, Amazon sellers and Amazon FBA have been a heated trend. Under the epidemic of COVID-19, more and more people choose to be Amazon sellers. And FBA stands for "Fulfillment by Amazon," which means Amazon looks after all of the seller's stock. In this way, sellers have to source profitable products and ship them to the FBA warehouse. Then Amazon would take care of the rest, like product delivery to customers and other customer services.
In this article, we are not telling you how to start being an Amazon FBA seller, but how agent companies help with Amazon FBA sellers. And we will talk about the following tips with a real case study, more vivid. Let's get it started.
Aid 1: Help to Source Profitable Products & Sample Development
This is something most agents will do for customers—-to help to source profitable products. Once the seller sends us their requirements, such as dimensions, material, packing, and labeling, Etc., our agents will help source the sellers' products. After our agents sourcing the products, they will send photography and details of products to sellers for further confirmation if they need samples shipping to them.
Here comes the real story. Jackson is one of our customers who deal with chair mats. This time, he is going to order some PVC chair mats. This routine is simple. Our agents find a suitable factory for him and inspect the sample quality on his behalf. And then, after his confirmation, ship the sample to him.

If you are a fresh starter and have any questions on How to Find Reliable Suppliers in China or How to Send Quotations Files, you can go to our other articles for reference.
Aid 2: Help to Inspect the Quality of Products
Confirming the quality of samples, we are moving on to the next step—-mass production. And the most essential and unique service we will offer is Quality Inspection. This process should be done after the mass production but before the shipment. You don't want your products to be found out bad in your FBA warehouse, which wastes your time and money. Therefore, a complete quality inspection before shipment is essential. MySourcify offers Piece-by-Piece Quality Inspection, which guarantees that we would contain no defective products in it.
Here is the quality report we made for Jackson.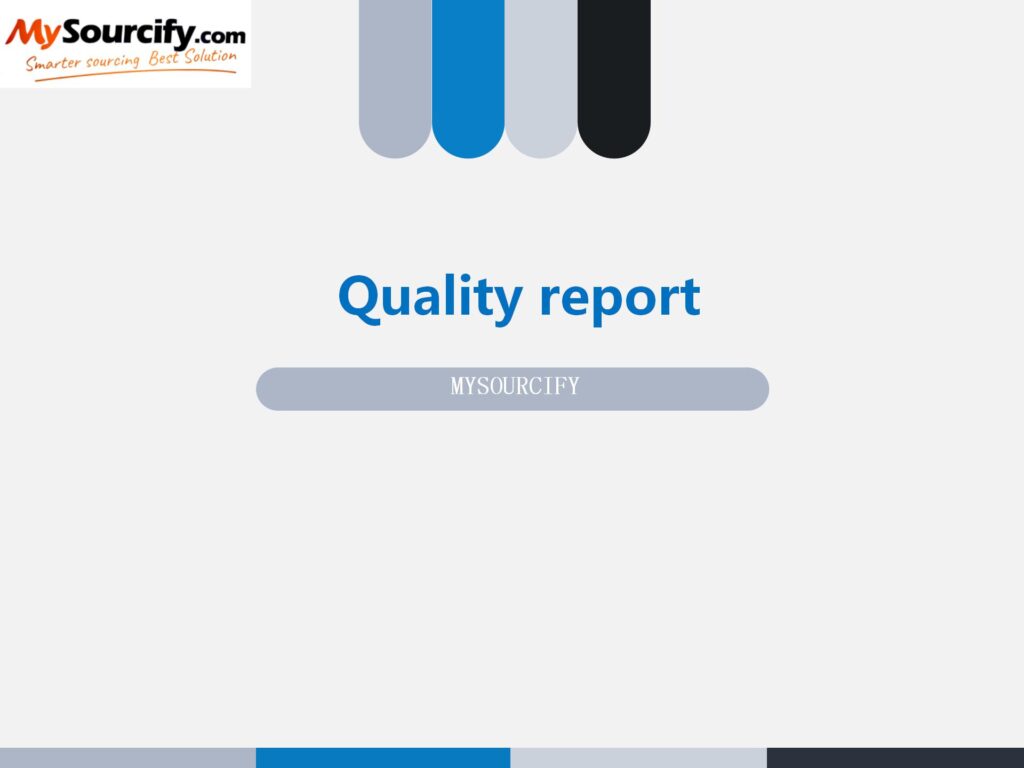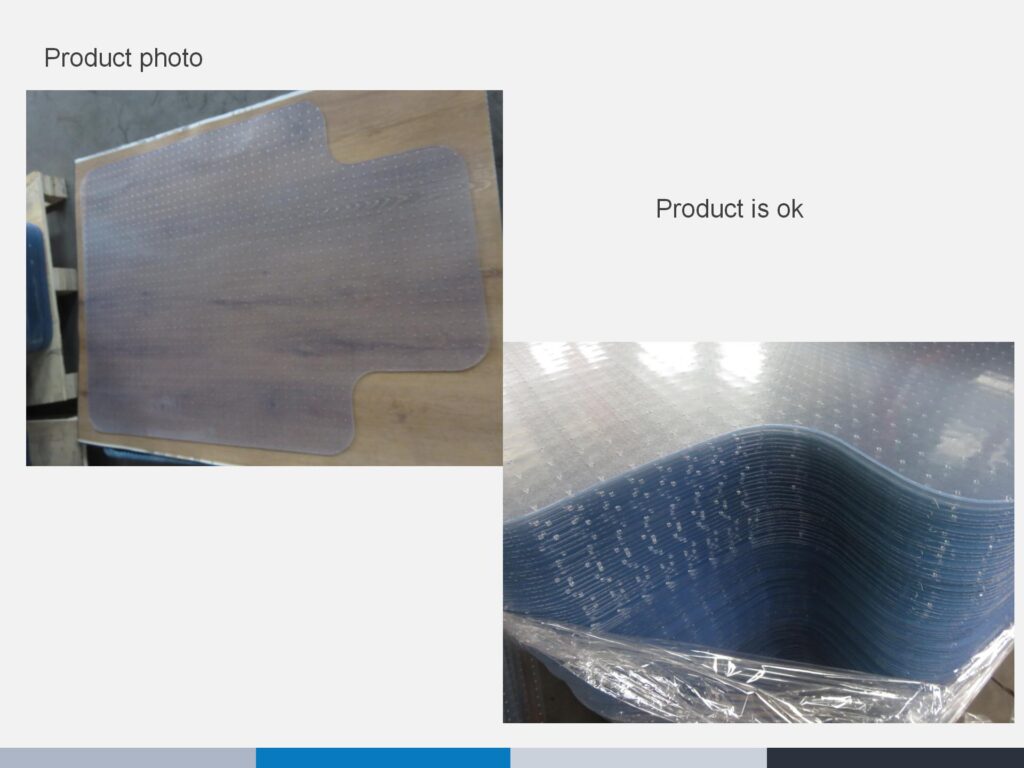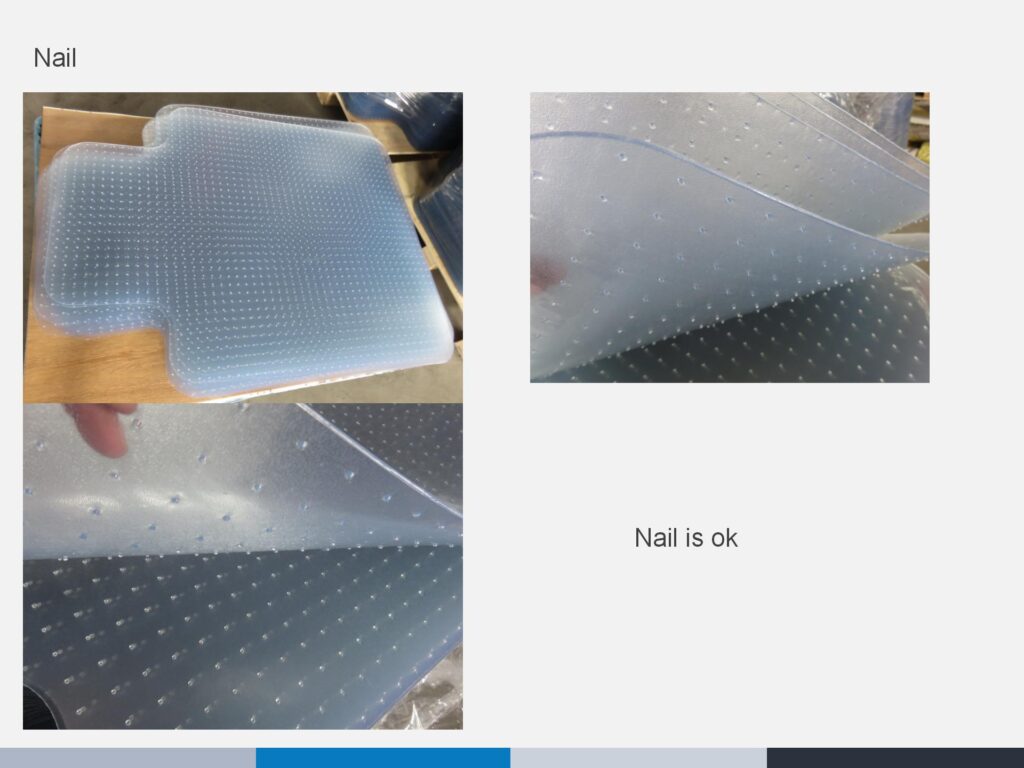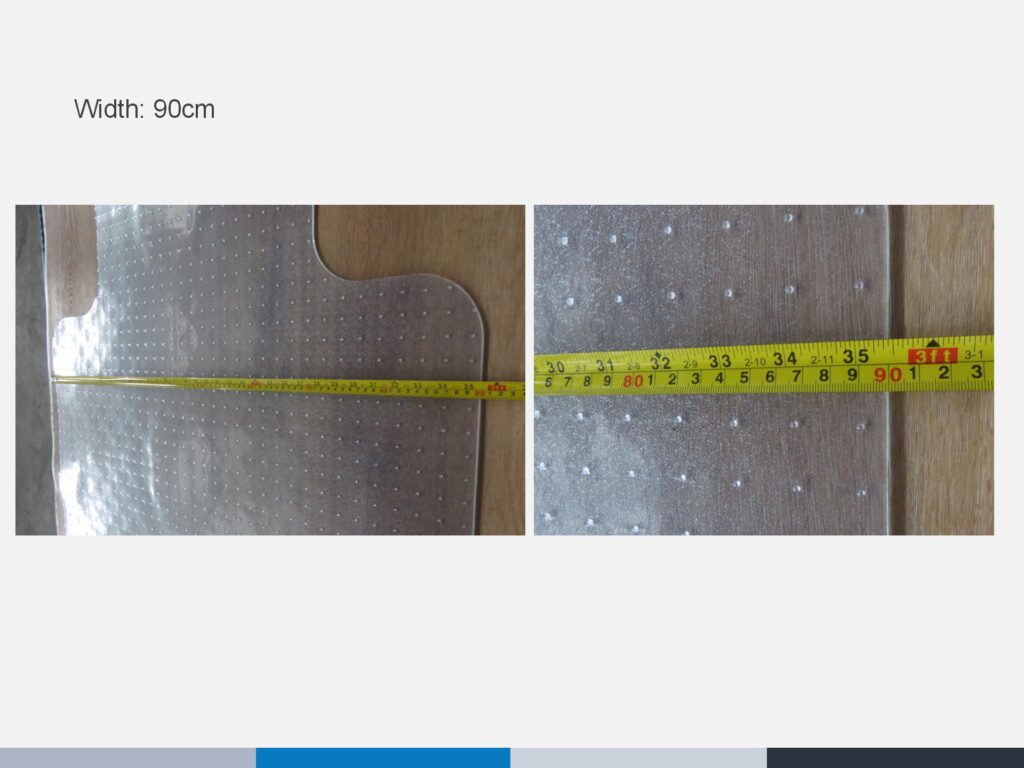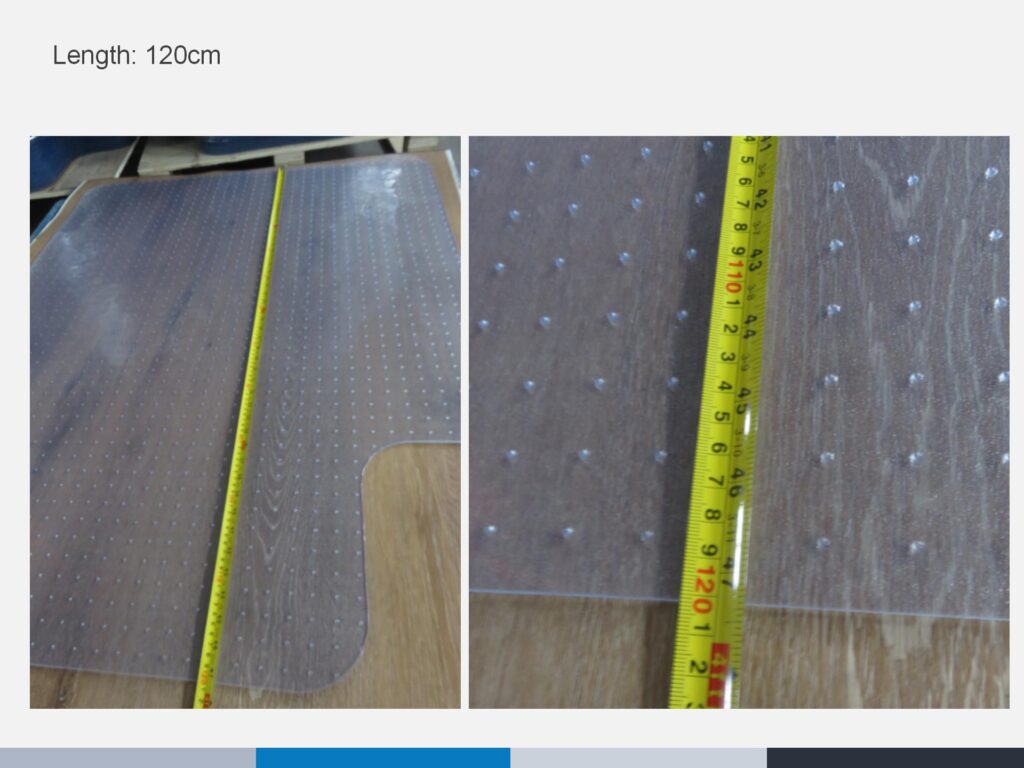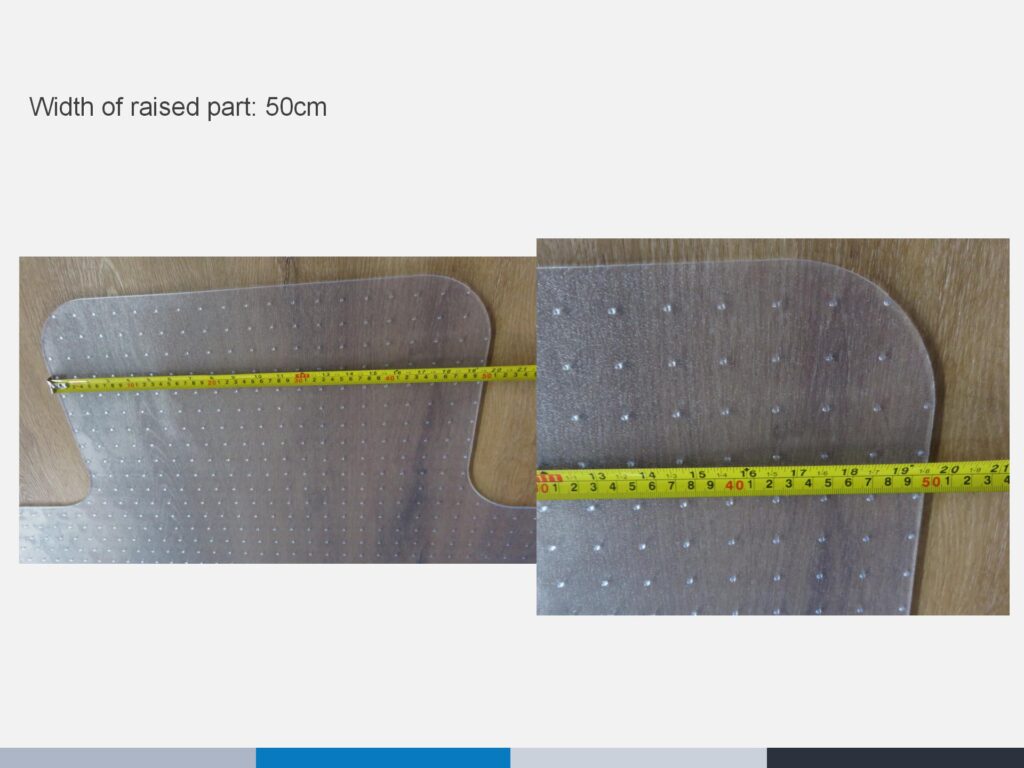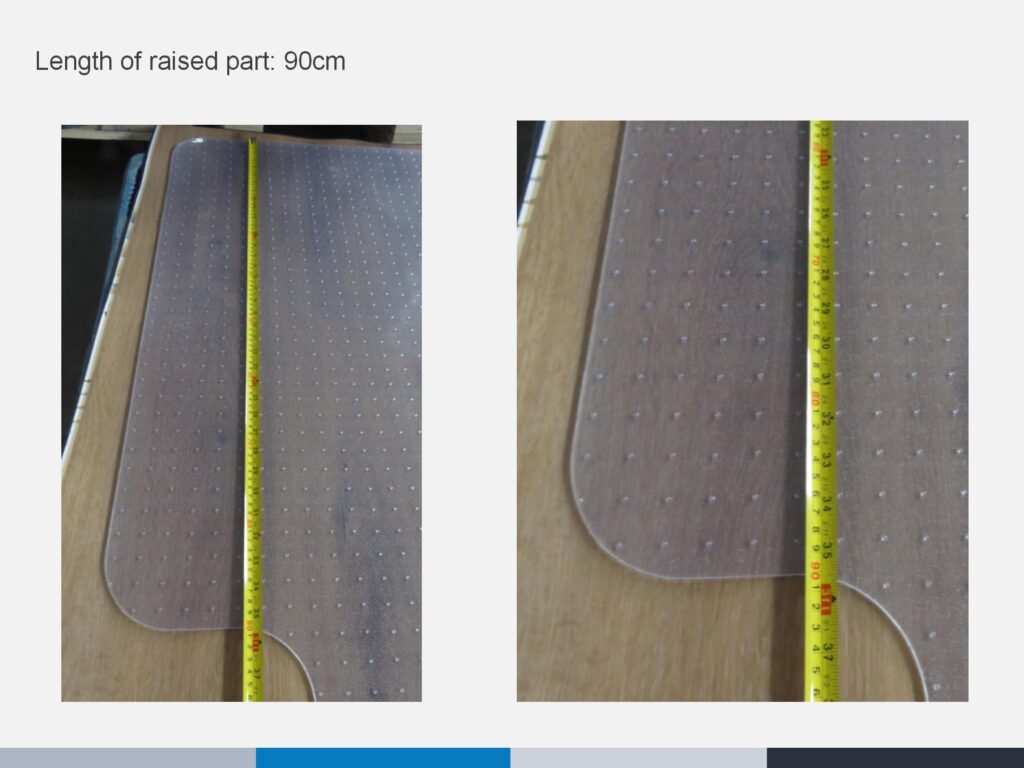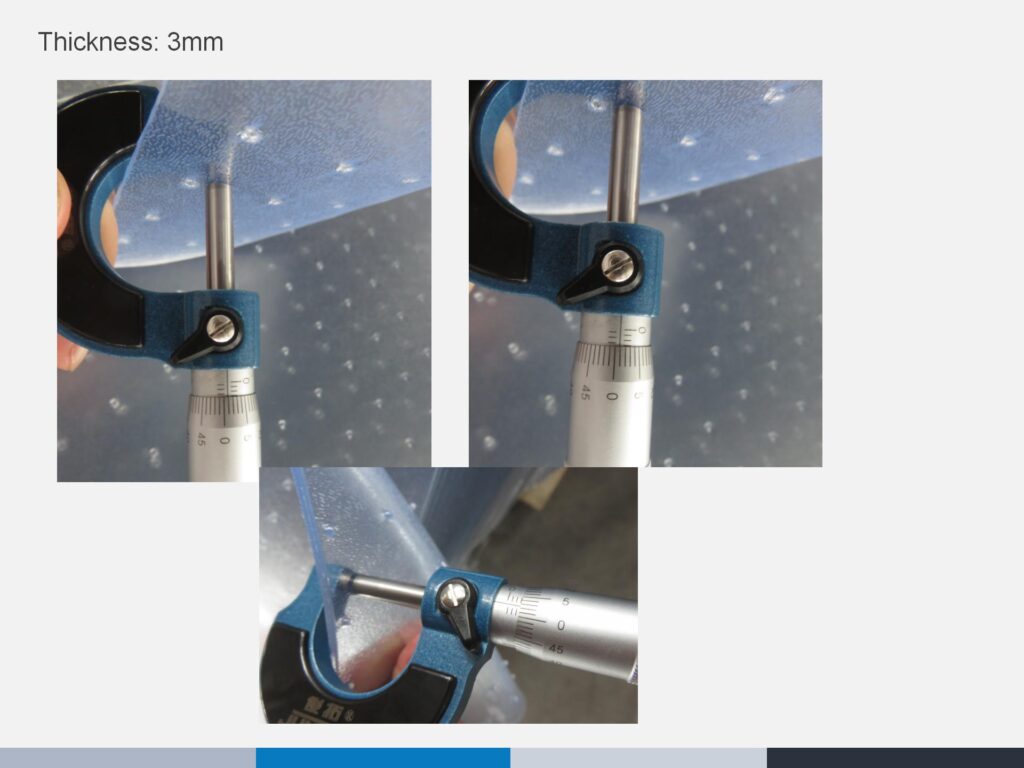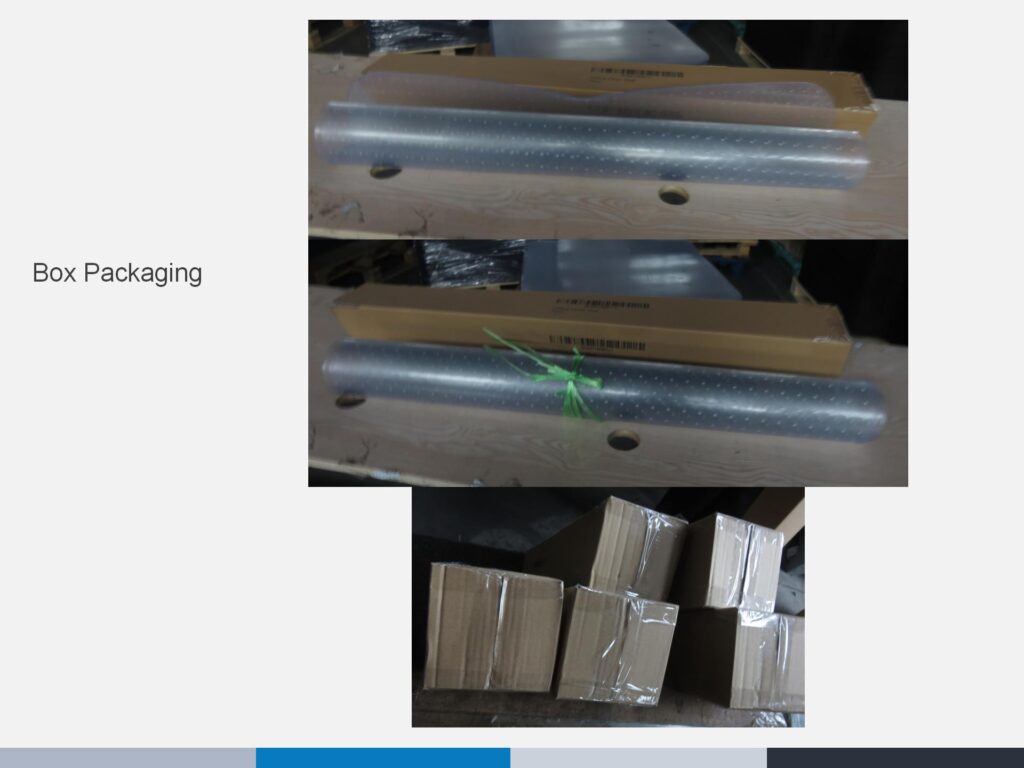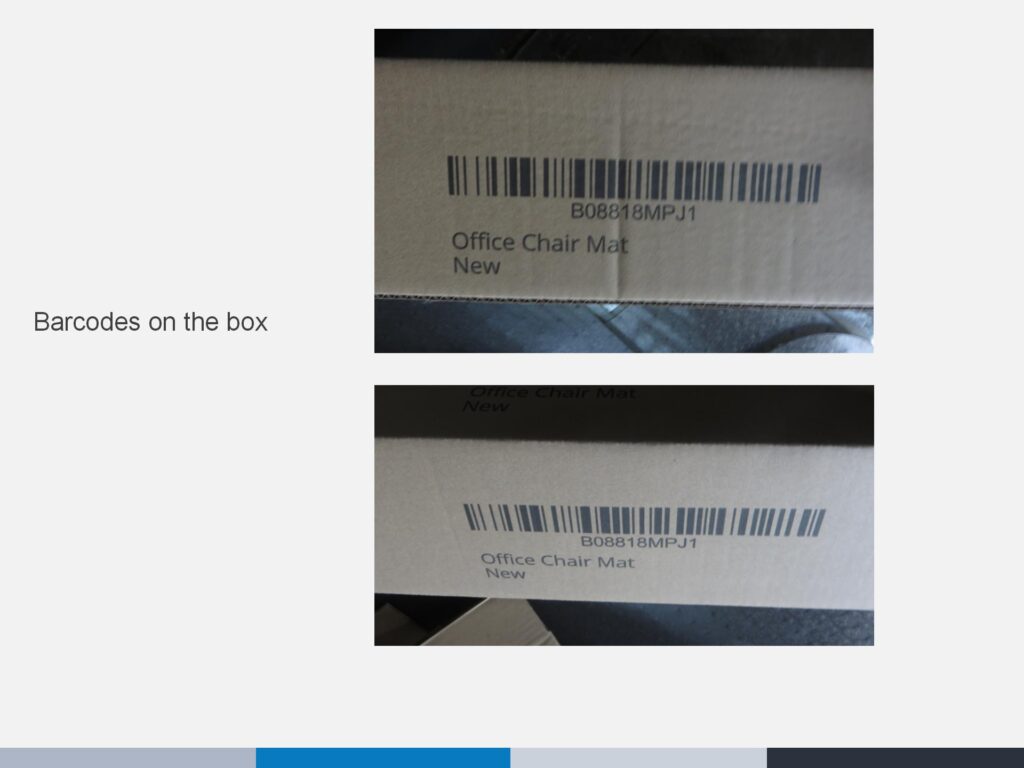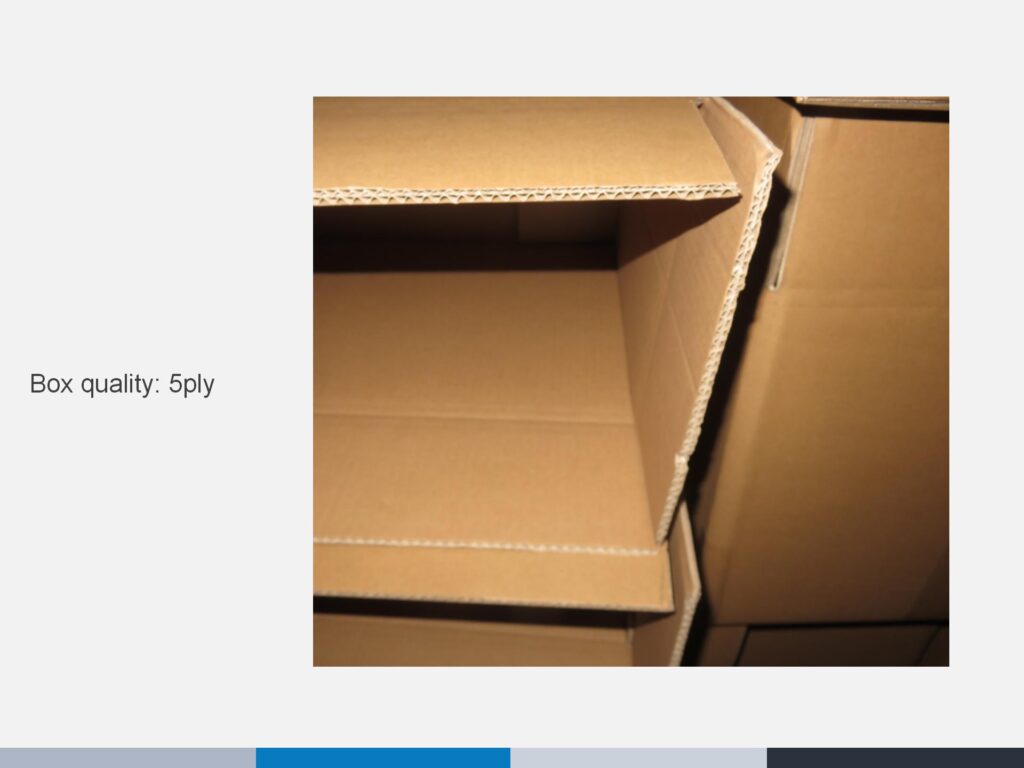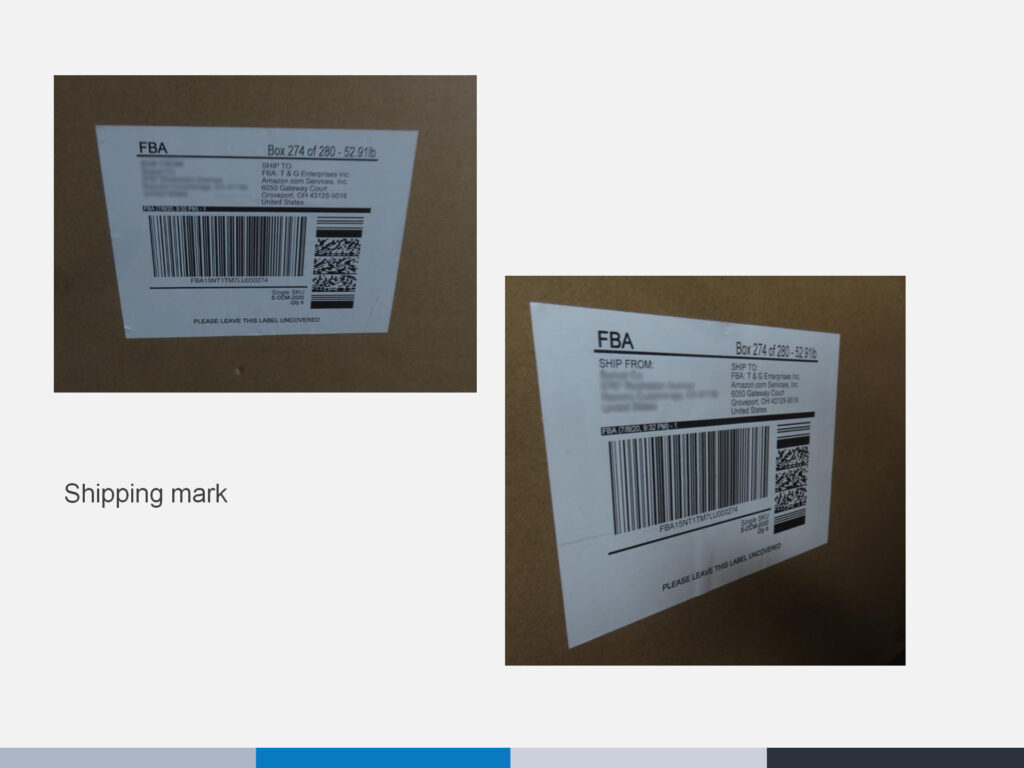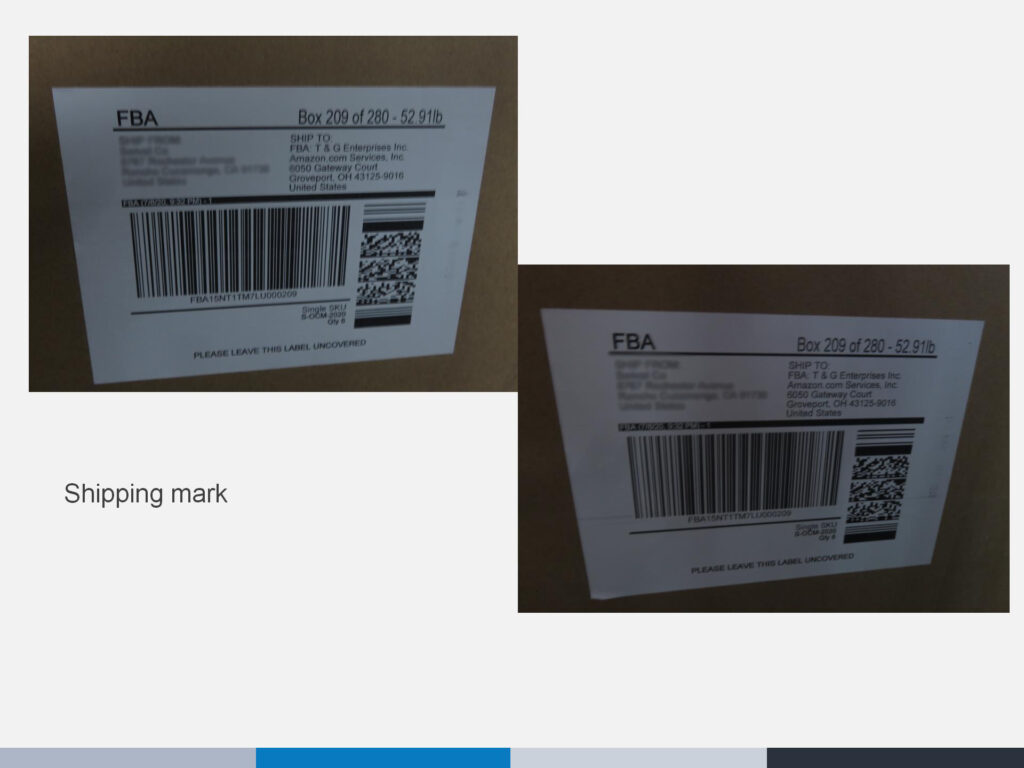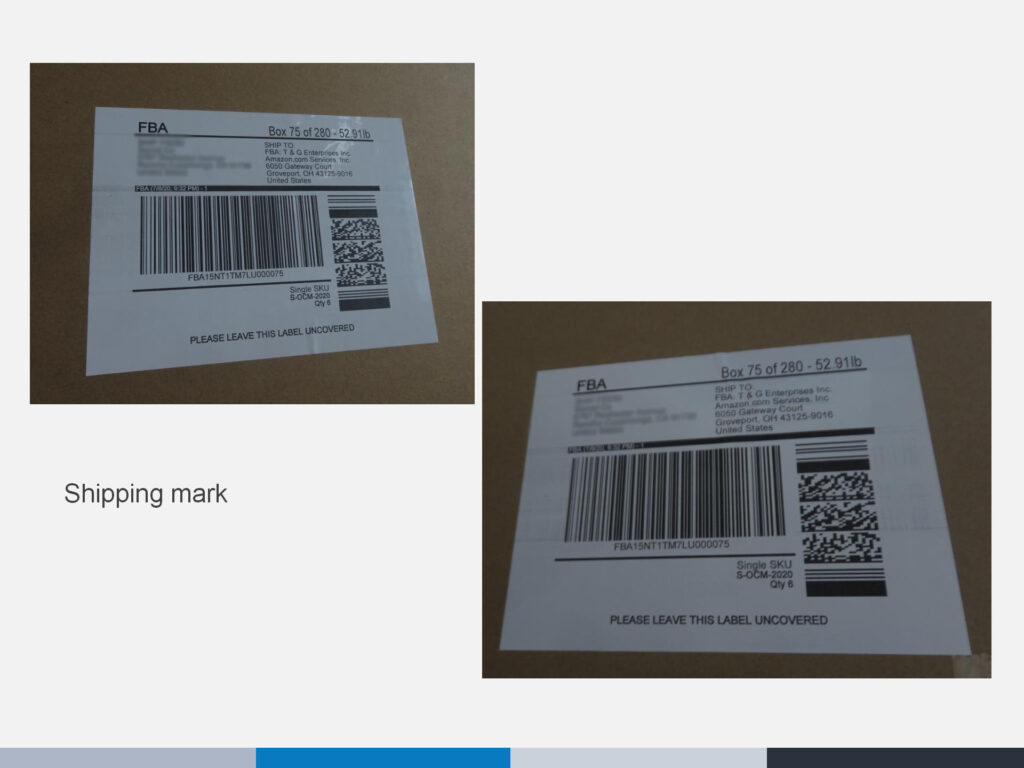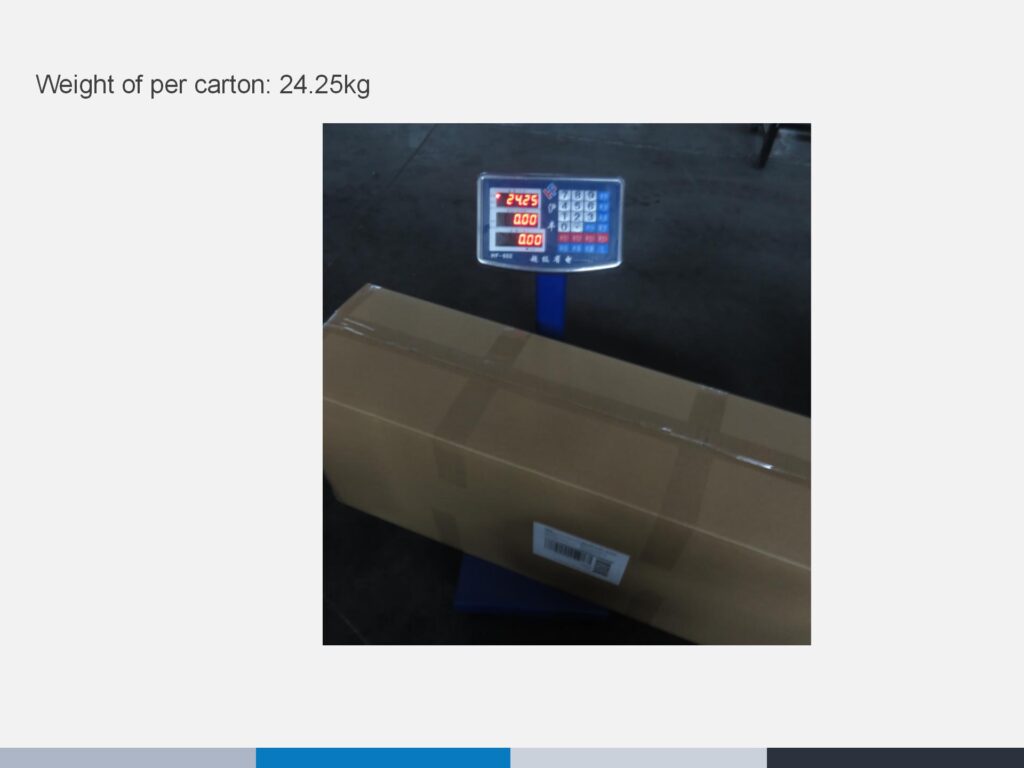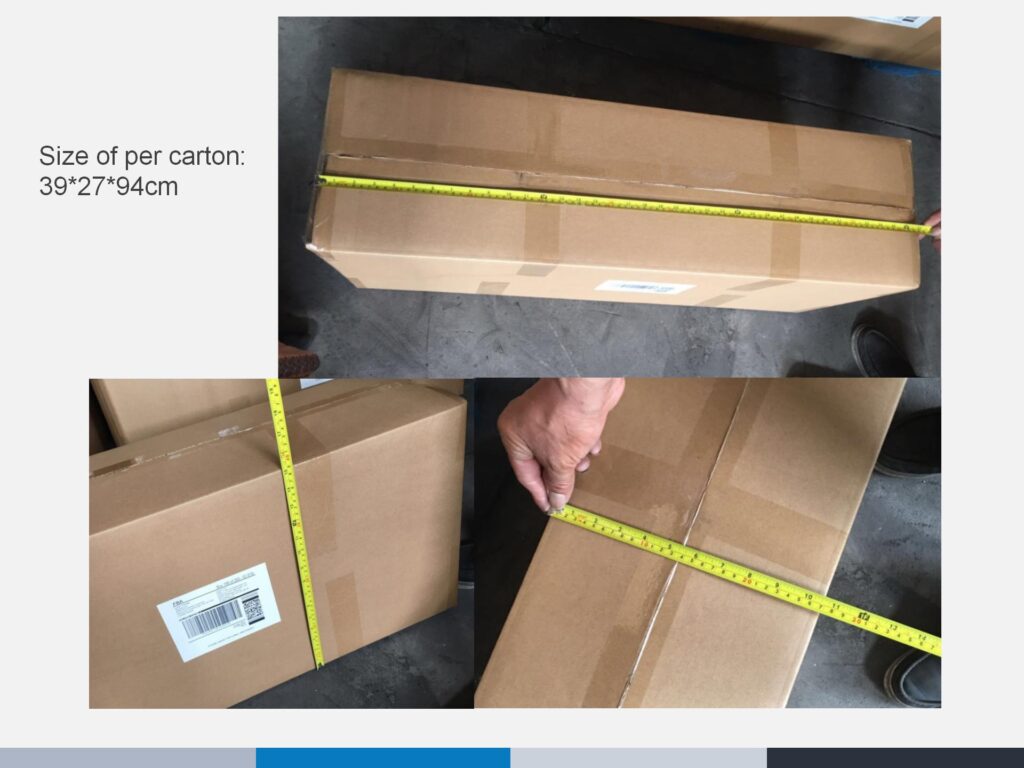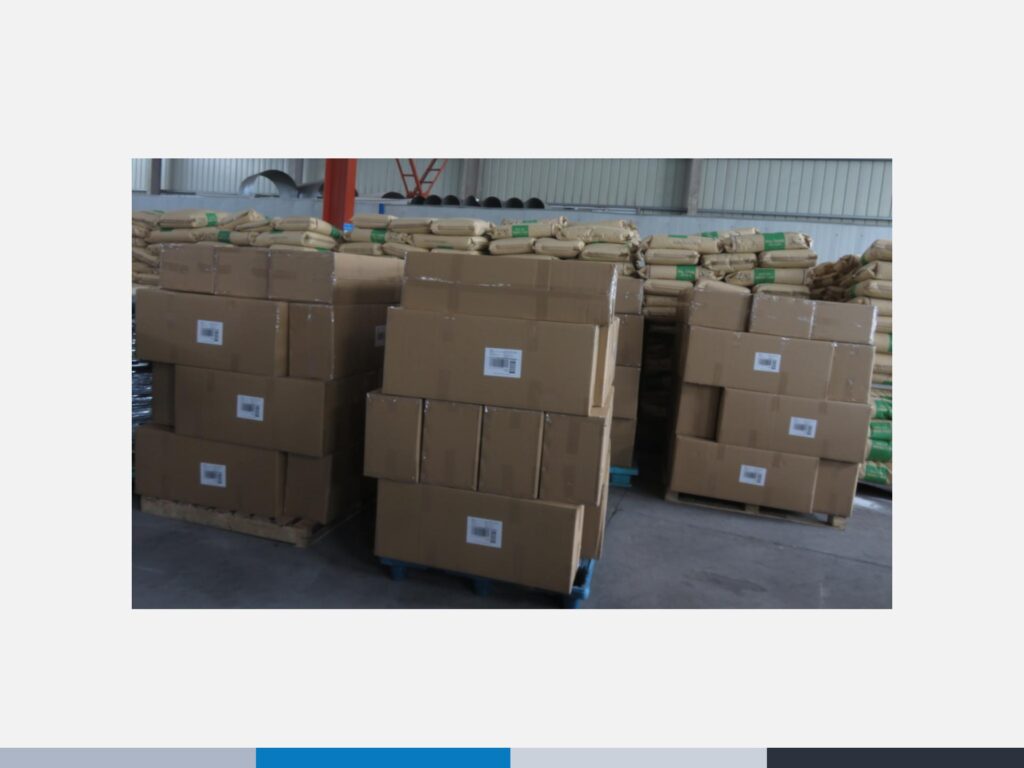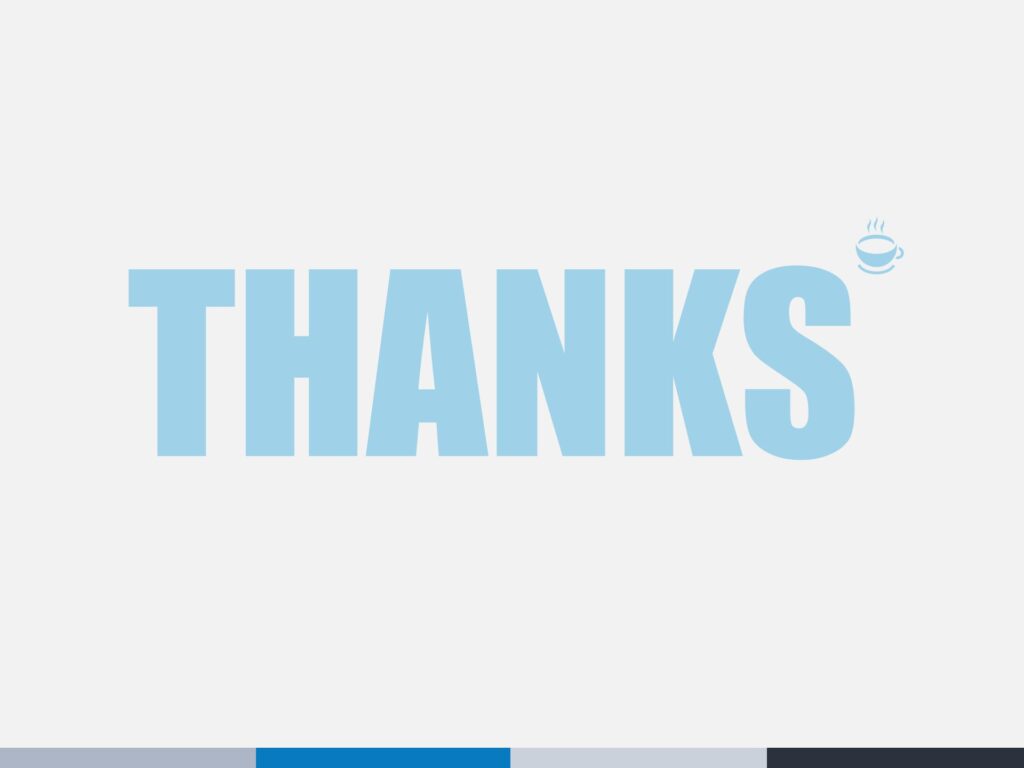 Aid 3: Help to Take Care of Packing & Labeling
Do packing and labeling after the quality inspection. Something significant for FBA sellers is that Amazon FBA warehouse only accepts products with their shipping labels. It will need the sellers to apply for this label on Amazon. Only in this way can your products be directly shipped to the FBA warehouse. Here is a guide article for your reference on applying for a shipping label of Amazon FBA: Step By Step Guide to Shipping To An Amazon Warehouse.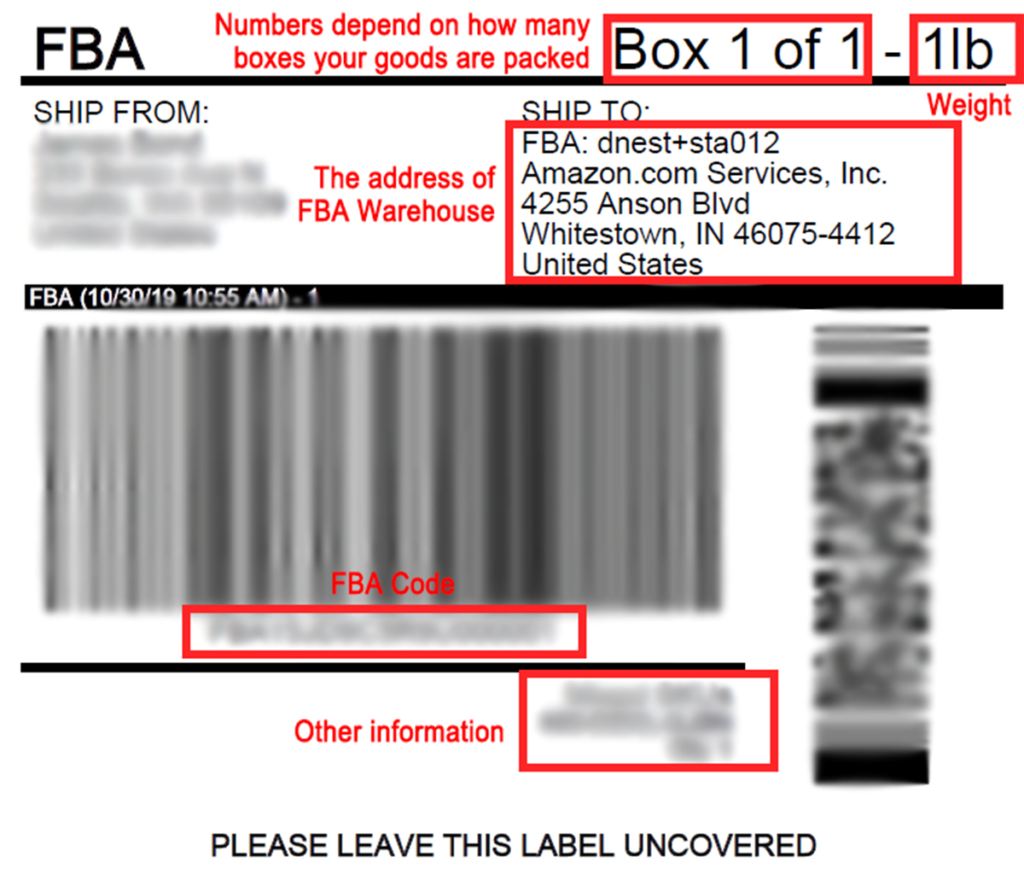 The shipping label needs to be labeled on the package, while another important label called barcode needs to be labeled on your products. Common mistakes you need to avoid when shipping are:
No label: Amazon is pretty strict with the label. Lack of label may lead to package rejecting.
Mislabel: This means you need to ensure that the product content matches every detail of the product label. Otherwise, Amazon rejects your package instantly.
Unreadable label: This means when labeling your package, make sure to display all the labels on a flat edge of the box, with no wrinkles.
Hope this article can help you with your Amazon FBA business. Leave a comment and let us know if we have further to improve or anything you want to know more about this content. Thanks for your support.