Along with the growth of International trade, more and more buyers source and import products from China. But its quite hard to find and identify the right supplier when facing ten thousands of them online like Google, Global sources and Alibaba etc.
We like helping small to medium business or even startups source reasonable prices and quality products in China, helping them avoid all kinds of potential importing risks. Our service is very friendly to them, which is $100 minimum charge.
Our product sourcing service is free, and you don't need to pay until purchasing what you like. 5%-10% is our service rate, and it includes services like product sourcing, production follow-up, quality inspection, shipping arrangement, 2 months free warehouse, and product photography.
Our team help you collect goods at our warehouse and do the inspection. We will send you inspection feedback and negotiate with the manufacturer if the problem occurs. Unlike inspection company that can only send you inspection report, we help you negotiate with suppliers on your behalf, and fix quality problem before products leaving China. You will never feel so secure when import from China through us.
In the past 11 years, our team has supported over 1,500 small to medium business owners. We helped thousands of Amazon, eBay, Shopify sellers grow their business time by time. We not only help them get quality products from China but also help them achieve greater success.
We always believe that we make you succeed, then we succeed.
Let's work together and win more!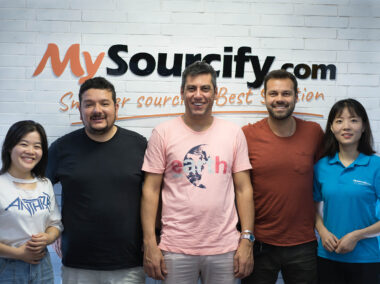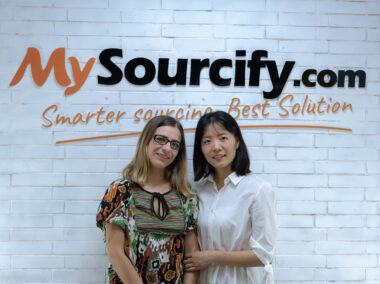 My Sourcify, sourcing and delivers amazing products to brands and retailers worldwide.We are the leading consumer goods sourcing and logistics company in Yiwu.
We add value for our customers by responsibly managing the entire supply chain and are committed to achieving the highest standards and meeting their needs through competitive pricing, quality, and reliable delivery.
We leverage our extensive global network, depth of experience, market knowledge, and advanced technology to respond rapidly to evolving consumer and production trends. As  sourcing and distribution platforms, our customer relationships, supplier network, and operations are unrivaled.

Address: 5F, 510 North Gongren Road,
Yiwu, Zhejiang, China.
Postcode: 322000
Email: info@mysourcify.com
Need Products From China?
Is the price too high? Quality problem? No experience! Your personal agent will help you get the best price and support the whole importing process. Just fill out the form, we assign you an agent shortly. (lt's free)