Online payment is becoming so important, especially in China. Almost everyone in China use online payment instead of cash or cards. To register an Alipay account is simple. But this article will show you how to register an Alipay account without a Chinese bank card or bank account.
1. How to register an Alipay account outside China?
Step 1 Preparation
Prepare your passport and phone number
Download the Alipay app on your App Store
Choose a language
You should make sure your passport is valid, and use an overseas phone number instead of a Chinese phone number.
Step 2 Register an Alipay account
Choose the country or region you're living in
Enter your area code and mobile phone number
Remember that this phone number should be the one you use regularly, because we are going to use it later.
Click on the agreement, then click "sign up"
As you have entered your phone number, Alipay will send you a message with a verification code.
Enter the four-digit verification code
Choose "yes" when it asks if you want to use the international version of Alipay
Step 3 Verify your Alipay account
Identity verification is a must on Alipay. With a verified account, your payment and personal information will be more secure. Besides that, you have access to more Alipay features.
To verify, you can take the following steps.
1. Click the setting icon on the "Me" page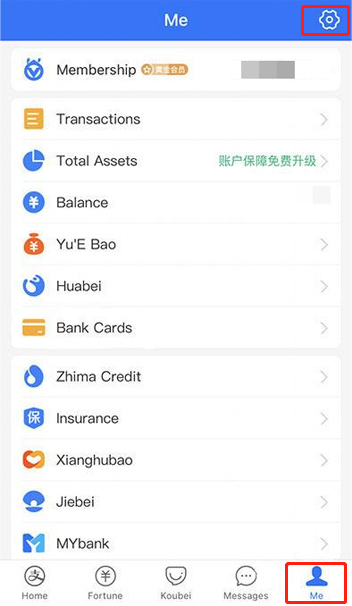 2. Click the "Account and Security" button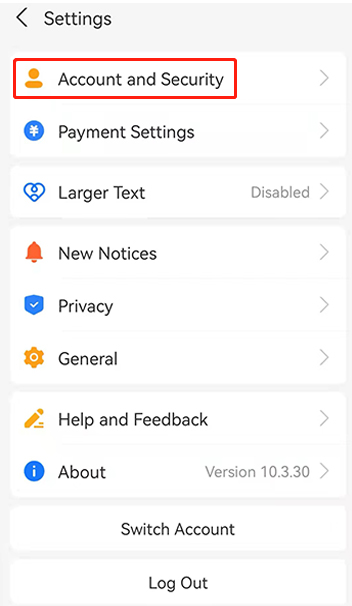 3. Choose "Real-name Verification"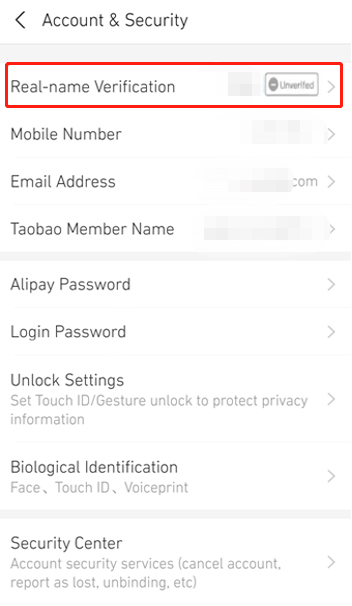 4. Scan your passport and verify face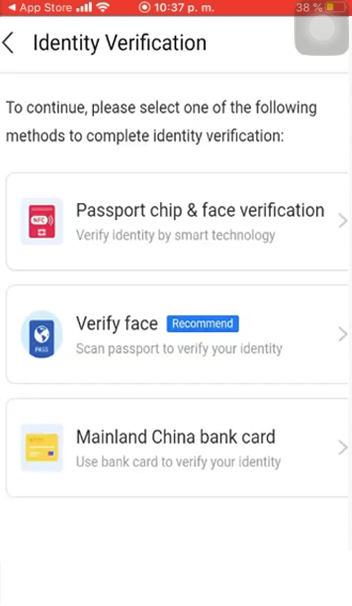 After you've done all the steps above, you now have a verified Alipay account.

Keep reading to learn how to use your Alipay without a Chinese bank card or bank account!
2. How to use Alipay without a Chinese Bank card or account?
Though Alipay is available nearly around the world, it is hard to take this payment method with a Chinese bank card as a foreigner. Luckily, you don't have to apply for a Chinese bank card or bank account now. The mini-app TourPass will help you pay via Alipay without any hassles.
What is "Tour Pass"?
"Tour Pass" is like a prepaid card from the Bank of Shanghai. It allows you to use Alipay with bank cards of your own country. But this Alipay mini-app is for payment only. You can't transfer money to another bank account through it.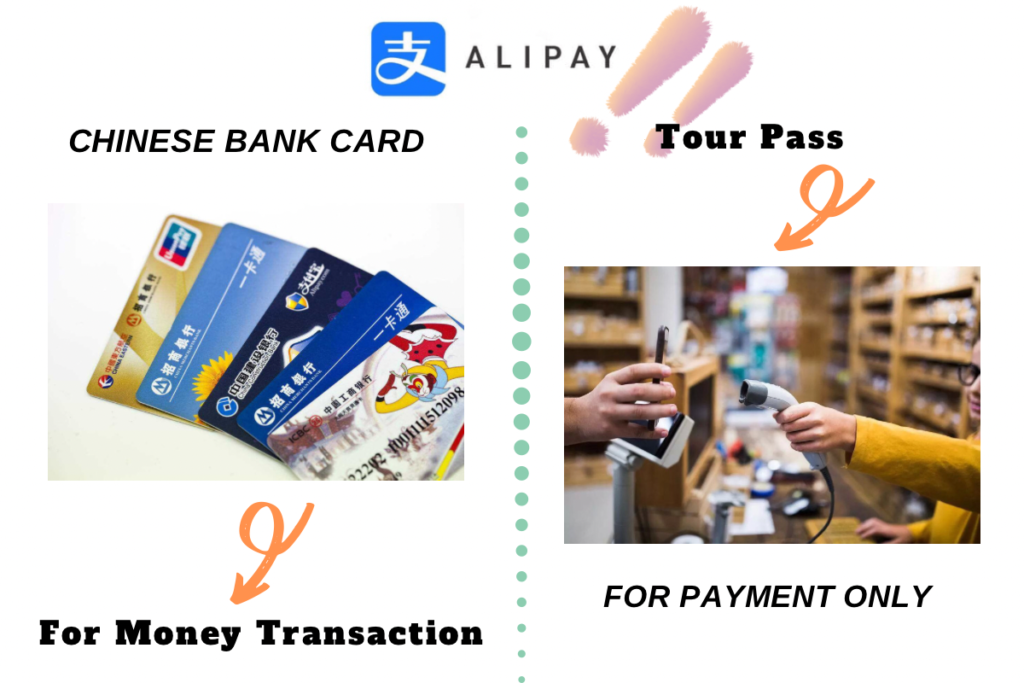 To use Tour Pass, you will also have to provide your passport information to verify your credit card or debit card. And make sure your bank card is a VISA card or Master Card, or other cards that Alipay accepts.
After you verify your TourPass account, you can top up it. The minimum top-up amount is 100 CNY(US$14.34), and the accumulated maximum top-up amount is 10000 CNY(US$1434.34). A 5% service fee will be charged for every transition.
With a valid date of about 90 days, Tour Pass is quite nice when on tour. After it expires, your remaining balance will be returned to your bank account without any service fee. If you still need to use it, you can reactivate your account.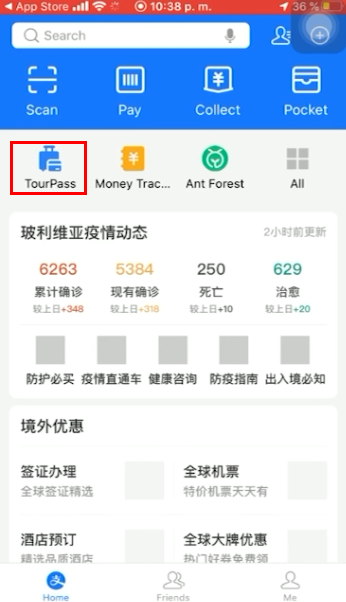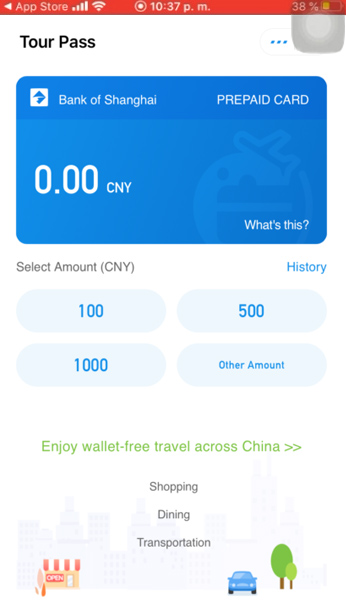 How to Use "Tour Pass"?
Click "Tour Pass" on the first page of Alipay
If TourPass doesn't show on the Alipay homepage, you can search it on the search box and then add it to the home page.
Choose the country or region you're living in
Remember that all your information must be 100% real. Otherwise, it won't work.
Fill in your passport number, your name and birth date as required.
Upload a photo of your passport
Fill in the information of the credit card you are going to use
Then you can top up money to your Alipay account
3. How to use Alipay to pay?
You need to set a six digits payment password. After you set your password, you can pay with Alipay. Or you can use your biological ID, like fingerprint or your face ID, to make payment.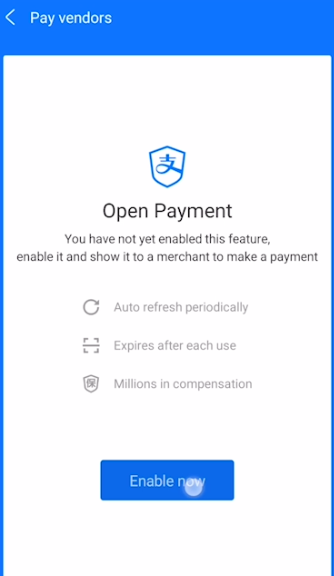 FAQs
1. Is Alipay safe to use?
Yes, it is safe to use.
Alipay is a mobile and online payment platform founded by Alibaba Group in China in 2004. Since then, it has been developing and scaling its reach across the globe. In 2013, Alipay overtook PayPal as the world's largest mobile payment platform. In 2021, the number of worldwide users of Alipay was around 1671.7 million. So Alipay has proved popular and trustworthy to use.
In addition, Alipay adopts advanced encryption to safeguard your payment and personal information. People around me have used Alipay for many years. Up to now, there have been no things like scams or frauds.
2. Can I transfer money to another account through Alipay?
If you want to transfer money to another account through Alipay, you need to have a Chinese bank card. But if you don't want a Chinese bank card and you need to pay a Chinese supplier, you can ask them to give you their QR code for payment. Then you can pay them through Tour Pass, as it becomes a payment action. One thing is that the money you can pay with Tour Pass is limited.
3. What can I do when it says I have made too many attempts in the registration process?
In this case, you may
Check if there is something wrong with your network
Clear your cache on the browser and try again
Download the Alipay app from the Alipay website