Shopee, a leading e-commerce platform dominating in Southeast Asia. It is a platform not only for buyers but also sellers. And you can be both buyer and seller at the same time. In other words, you can buy what you want and sell your products.
Now it is expanding its marketplace to Mexico. This article is to tell you what you need to know about Shopee Mexico.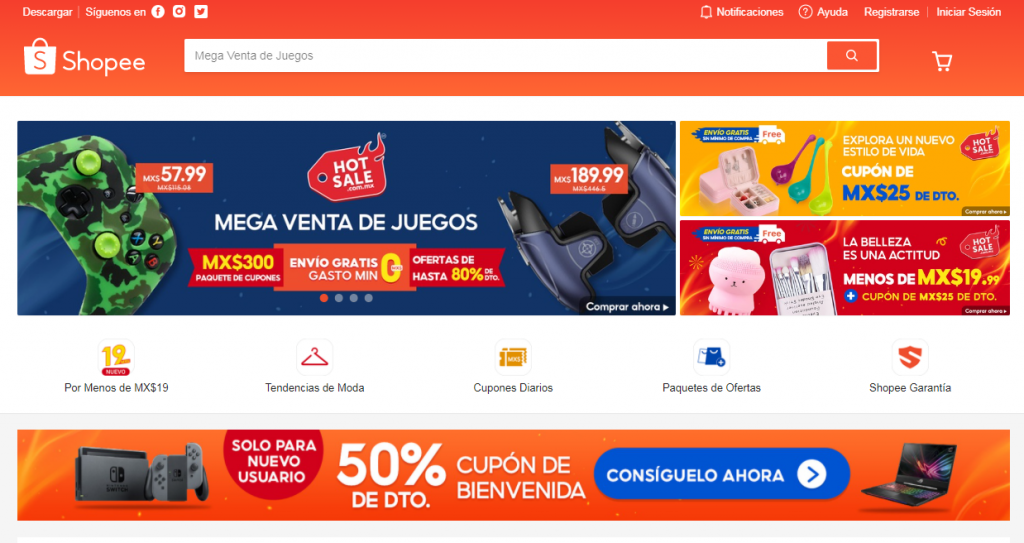 #1 How to sign-in
You can sign up for a Shopee account with your facebook account or your phone number. If you've already signed up with your facebook account and your phone number is not linked to it, you may not be allowed to purchase. Therefore, remember to add your phone number to your account for further actions.
#2 How to delete your account
If you want to delete your account for some reason, like you've accidentally created several accounts and want to consolidate them, you can delete these accounts. One thing you need to keep in mind is that once your account is deleted, all the data is gone with it and there is no un-do for what have been deleted.
#3 How to check the shipping cost
Shipping cost is listed on product page when you go through products. And it depends on the place you want your products shipped to and shipping companies you choose.
If you've already add your product to cart, then you may not see the shipping cost in the "Subtotal", but in "Total Payment". So, don't overlook it when you make payment.
#4 How to get discount
Discount is obviously seen on the home page. You can go to the "Daily Coupons" to check if what you want is in discount. Or you can get your discount at the product page if there is one provided by suppliers.
Another simple way is that go to your cart and it will automatically show you what discount you can get for your purchase.
#5 Supporting payment on Shopee Mexico
Credit/Debit Card
As Shopee operates regionally, it currently only accept Visa / Mastercard/ American Express / Carnet debit or credit cards issued in Mexico. If you want to make payment with internationally issued cards, you can use the online banking-SPEI.
Online Banking-SPEI
Currently, Shopee Mexico only support online banking payment through SPEI. And following are supported banks.
Cash payment at OXXO
After making payment on Shopee and choose OXXO as payment method. You can simply go to any affiliated OXXO store and finish the whole payment process.
#6 How to request for Return & Refund
If your order is still in the "To be received" tab, you can ask for Return & Refund under the following circumstances:
Not receiving the product.
Receiving an incomplete product.
Receiving a wrong product.
Receiving product with physical damage.
Receiving defective product.
Once you request for Return & Refund, the seller should be respond to it within 3 days. Before you go to this step, you can contact the seller to settle this problem. If not satisfied with the compensation offered by the seller, you can still get your refund in this way.
#7 Shipping cost for the return package
It is free to return the product to the seller. What you need to do is request for Return & Refund before it expires. Then print your return bill of lading and arrange return shipping to the seller once your request is responded.