Yiwu is just a county-level city in China, yet the story of small commodity trade is carved in the city's streets and alleys, known by the whole world.
This can be felt as soon as you arrive here, from the name of several major roads: Chengxin(Honesty) Blvd., Guomao(Intl. Trade) Blvd., Shangcheng(Trade Mart) Blvd., and Shangbo(Trade Exhib.) Road. All these surrounded, is the Yiwu Market of 3.12 million square meters.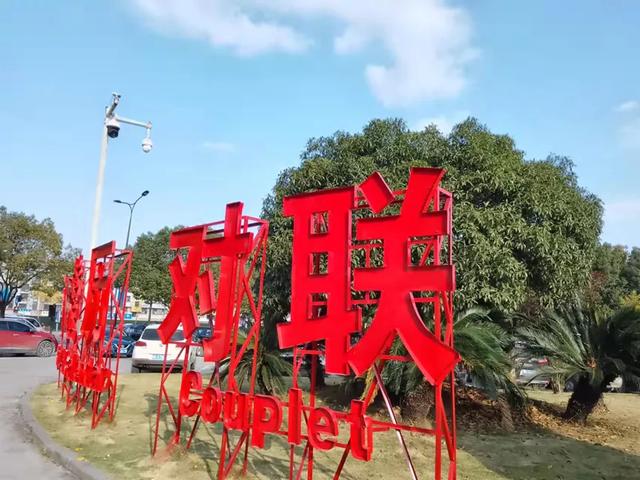 It's the end of the year, and the Mart is filled with products for Chinese New Year – New Year Paintings, Wall Calendars, Couplets, Paper-cuts, Lanterns, etc. Since it's already late in the afternoon after 6 hours train from Beijing, I decided to take only a brief glance inside.
First Impression
It was only later, after a dizzying stroll through the alleys with no ending in the vast Trade Mart that I began to understand the relationship between Yiwu and small commodities from the mouths of many of my friends who lived there. Too close and too distant complex together, and cannot be summed up in simple words.
The decades-long history of small commodity trade has changed the urban landscape, the composition of residents, the upstream and downstream industries, as well as the food characteristics, cultural features, and living habits of Yiwu. There are so many unexpected while reasonable pieces in these stories of ordinary people.
In this county-level city with the largest trade surplus in China, I chatted with folks about business in the era of e-commerce, the meaning of existence for street stalls, and the desire for a peaceful world from people who lived through warfare.
The Vast Trade Mart
Not For Retailing Business
Yiwu Intl. Trade Mart is not for retailing business. Though there are a few retail stores, they sell only large volume goods. Still, they put a sticker on their banner with the words "retailing allowed" along with English translation, to show their extraordinary.
At five o 'clock in the evening, half an hour before the Mart is closed, most of the stores began to do clean up and sum up the orders, to call it a day. Chen Han had just seen off a customer. Seeing me around the store, she asked me if I am doing online or offline business.
The shop was small, with three thick walls full of gemstone bracelets. In the Mart, even the right to own a single hook is an honor for a product, which means it is a best seller at a good price. The rest are just scattered in piles that seemed to discredit the gemstones.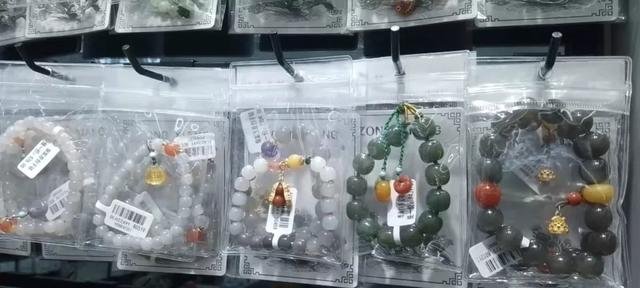 I sheepishly asked her if I could buy in a smaller amount. She replied as packing up the scattered accessories, "The ordinary MoQ is from 1,000 RMB, while for now so late, just pick whatever you like." A few seconds later, she looked up with a smile and said, "I'm such a nice seller."
Different from cheap Spring Festival couplets, the wholesale price of the gemstone bracelets ranges from 15 RMB to over a thousand, which seems more suitable for consumer business. But like all the shopkeepers asked these days, Chen said she never tries to do online retailing, neither on Douyin(Chinese version of TikTok) nor Taobao.
One gemstone bracelet with a wholesale price of 15 RMB, if sold online with Live Stream, can be doubled or even multiplied to 30-50 RMB. When asked the reason for not being seduced by such huge interests, Chen Han simply replied everyone has their own path. "It's time-consuming to do Live Streams online and all the shipping stuff. For me doing wholesale, I'm more professional, plus earnings in orders can be more efficient in large bulk."
Chen's conclusion comes from her own customer insights. She occasionally watches live streams as some streamers order bulk products from her store and sell them online. "For example, though all the same piece, here in my store it's 100% price, some people can only sell at 150% in their streams, while others can sell at 300%, and consumers may like it and buy more."
The price is labeled on the packaging of the bracelets, which is actually recommended price for retail. I paid only 25% as the wholesale rate. This last order today is so little that Chen doesn't even bother writing me a receipt. "So I think it's the personal charisma of the streamer that matters," she continued with the topic.
The mall is a huge maze, but no matter how randomly I walked into a shop with a unit price as low as a few cents or as high as hundreds of RMB, the answer was always the same: "We don't have a Taobao store, and we don't do live streaming."
The trend of Live Streaming E-Commerce in China did not change the business pattern of Yiwu. Most of the stores still adhere to the wholesale volume of business model, the difference only appears when guests enter their stores, and the owner will ask: "Online or Offline?"
Although they do not directly sell to the end customers, they know consumer habits far better than ordinary people. Online and offline businesses do not share the same selling logic. Take Chinese New Year products as an example. If you are doing online business, the shop owner will recommend the products in sets, while for the offline sellers, they will suggest only the premium products.
Wang Jing's shop sells only one kind of product, red paper fan flowers. It's normal in the Mart. The immense selling quantity allows sellers to focus on only one item, like zipper tips, triangle boards, or red ribbons.
Red paper fan flowers of different sizes and patterns are densely arranged on the shop walls. In addition to the Chinese traditional auspicious words such as Surplus and Happiness, the zodiac pattern of the year of the Tiger also appeared early in the mall. In Yiwu, all festivals are ahead of time at least over a month. The "Double-11-shopping-festival" begins in October, while the Chinese New Year begins in the latter half of the previous year.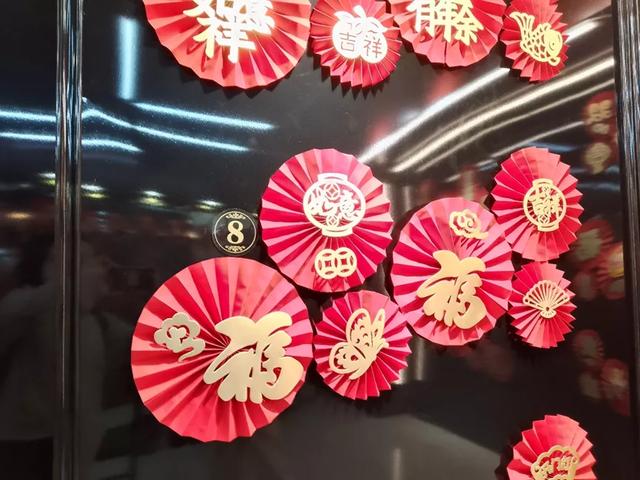 Like the owner I asked not long before, Wang recommended a set of six paper fan flowers in three different sizes. "In your live stream, selling is all about visual effects of the product. Show your audience this set of flowers at once, and your profit margin can be guaranteed over 3 times."
The wholesale price of a set of paper fan flowers is 4 RMB, and the MoQ is 400 sets, which is what Wang Jing calls "a piece". The trade city has its own units of measurement and conversion rules. Depending on the price of goods, "a piece" could stand for 100, or even 10,000. On Taobao, a set of the same size items costs around 12.80 RMB.
To sweeten the deal, Wang shows off the additional services that come with the goods: "My customers cover stream sellers around Douyin, Alibaba and Kuaishou. We have all the product pics in PNG format that you need to display and all you need is just copy and paste."
Before I left, though not buying anything, Wang jing handed over her business card with the address of the factory and her phone number.
Online or Offline
Annual rents for a 10-square-meter shop in the Mart range from 60,000 to 250,000 RMB. Their manufacturing factories scatter around China. Nearer ones are just in the suburbs of Yiwu or neighboring county city Dongyang, while the remote ones are located in Fujian or Guangdong province over 1,000 kilometers away. Their stores in Yiwu are the facade for export business.
The buyers from all around the globe are like migratory birds, visiting the city only occasionally. While these sellers are like feeders, with a stack of business cards at the checkout counter, hoping for their return, as well as deals in the future.
Dongyang is one of the most mentioned factory locations. Mahogany, luggage, clothing, toys, jewelry, etc. This county-level city, which is under the municipal of Jinhua city, same with Yiwu, gathers a number of light industrial parks and becomes the main source of the Mart by virtue of geographical advantages. Hengdian World Studios, also in Dongyang city, is only 50 minutes drive from Yiwu. Every year, there are hundreds of films and TV plays produced over there. Most props used, ranging from clothing and tables to hairpins and accessories, come from Yiwu.
Most shops are manned by only one person, and they are mostly wives of the families. When there are no buyers, some shopkeepers will sit in an old office chair and gather in the corridor to chat and share snacks. They are sharing the same space over the years. They are peers, colleagues, and more likely, neighbors.
Besides parents' gossips, they also share online shopping experiences. Although the 420,000 square meter Huangyuan Clothing Wholesale Market is only 15 minutes drive from here, they prefer purchasing outfits from the live streamers.
The owner of the New Year's painting shop is persuading her long-time neighbor to return her new cotton-padded overcoat.
"Follow my advice, return it and buy this down vest, it's so cost-effective!"
"The model's body looks no similar to me, I won't look good in that."
"It doesn't matter! Down vest requires no figure, you will fit with it."
A visiting guest interrupted their discussion on the down vest, and the owner returns to her shop. It is a young couple that intended to buy a batch of paper-cuts and Spring Festival couplets. The paper-cuts were packaged in simple plastic bags in the shop. The young man was worried that they would be crumpled when shipping to the customers. The experienced shopkeeper shares her experience with the young seller. "Simply put it in a plastic foam when you send the package."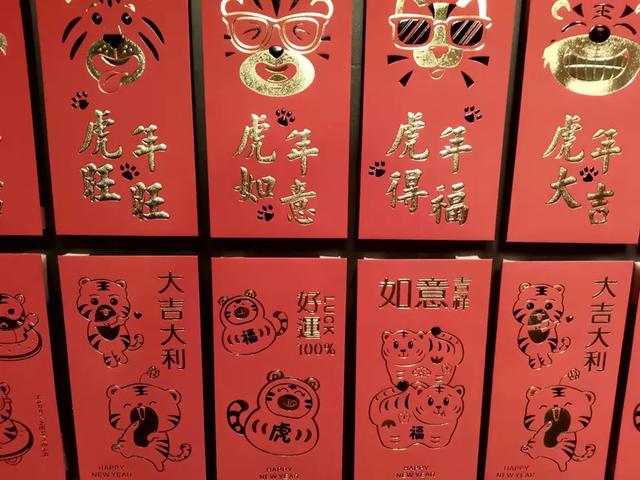 Still worrying about extra labor work and shipping costs, the young couple keeps hesitated. While two blocks away, Li Zhen, a seller from Hefei, has already finished her last purchasing order at a Lantern shop.
Li Zhen, with a short, neat ponytail, is not tall, but looks energetic. Several English words occasionally come out of her mouth. In Hefei, the provincial capital of Anhui province, she runs an offline shop selling wedding products such as wedding candy, ceremonial souvenirs, and hand-held fireworks. At the end of each year, she also sells Christmas and Spring Festival supplies. This time she drives to Yiwu alone to stock up for the festival business to come.
Li Zhen finished her purchase of lanterns, Xi Characters, Spring Festival couplets, and paper-cuts in only half a day. "Three to four hundred thousand has been spent this afternoon." She said. Lanterns are so hot selling recently that the factory where Li Zhen placed the order has no stock at present, and the boss can only promise her to deliver the products in two or three days.
In recent years, the online business has been booming. Li Zhen, though already in her thirties, has joined the youngsters' trend on online business. But she insists on keeping her offline store alive. "Offline business can actually benefit more for me. Not just profit, you know, every single offline order is physical contact with a real person, face to face. This direct relationship will bring you not just resales, but more beyond that. So we do online selling, but it's more important for me to serve every customer well in my offline store."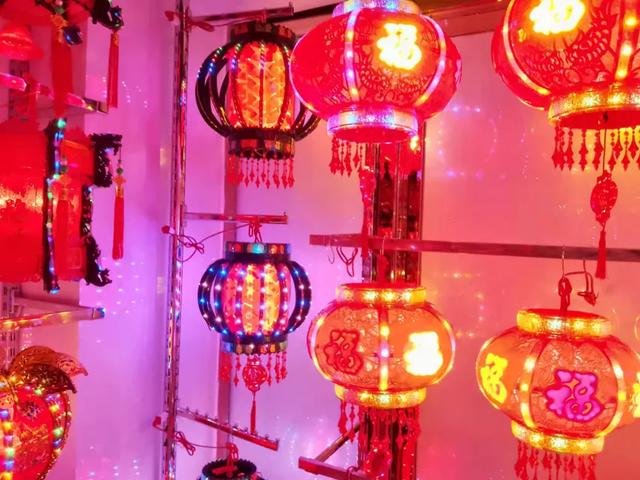 The long-time relationship indeed brings more. Most customers return to Li Zhen's store to purchase all ceremonial gifts for their families. These may include wedding candies of his son, newborn celebrating gifts of her grandson, college entrance gift for the kid in his family, etc. Most of the revenue of such offline stores depends on repeat customers. Just as Li Ping's said, "It should be a life-long business."
Under Pandemic
The Chinese New Year is approaching, and a vast number of sellers travel to Yiwu every day to purchase Spring Festival supplies. When I asked Wang Jing about the changes since the COVID-19 Pandemic, she said it is not affecting so much. "You know, the Chinese New Year and joining with family after a year-long working cannot be affected by anything." But to make a clear contrast, the shops in the sporting and outdoors section was almost empty, and a little girl of six or seven was skipping rope with her mother in the corridor.
Not just business, the foreign agents in Yiwu also rapidly reduced due to the Pandemic.
In a flags wholesale store, the owner is discussing with a foreign buyer on his orders. The foreign buyer was fluent in Chinese. While communicating with the owner about the size of the flag, he showed samples to his customer on the other end of the line with his cell phone, and spoke with him in Arabic.
The shop owner discovered me observing for a long time, and thought I might be a potential customer. So he pointed his finger at the flags hanging on the shelf and tried to show his humor, "it is said in people's joke that Yiwu flag sellers are the first to know the results of foreign presidential elections." The joke started in 2016, when some Yiwu merchants predicted that Trump would be elected US President in advance, as orders for Trump promotional materials were much higher than that for another candidate, Hillary Clinton.
Four flags of different sizes were laid flat on the concrete floor to show samples to the foreign buyer. One of them was a rainbow flag, and the other three I didn't recognize. However, the ordering agent on the other end of the phone apparently did not care about the sample pattern. The banners' patterns are all customized, and they need only to negotiate the size and price.
My leaning against a rolling door and watching them roll out samples as chatting with the shop owner about the US presidential election may seem too bizarre for the foreign buyer. He paused, turned to me, and asked warily in English, "What are you doing here? Are you recording me?!"
I lit up my phone to show I wasn't filming and told him, "I'm just a traveler here, and mean no offense by watching you."
He spoke in Arabic on the phone, in Chinese with the shop owner, and in English when he questioned me. I complimented him on being fluent in all three languages. Probably finally confirmed that I was not filming him, he relaxed his nerves and replied. "Not just three, I can speak four languages."
He and his Chinese partner are based in Yiwu, helping customers from all over the world to place orders in the Mart. But as business around the world is affected by the Pandemic, Yiwu has been much quieter than before. "It's not as good as it was a few years ago, those were the golden years."
Mastery of four languages is not enough in Yiwu sometimes.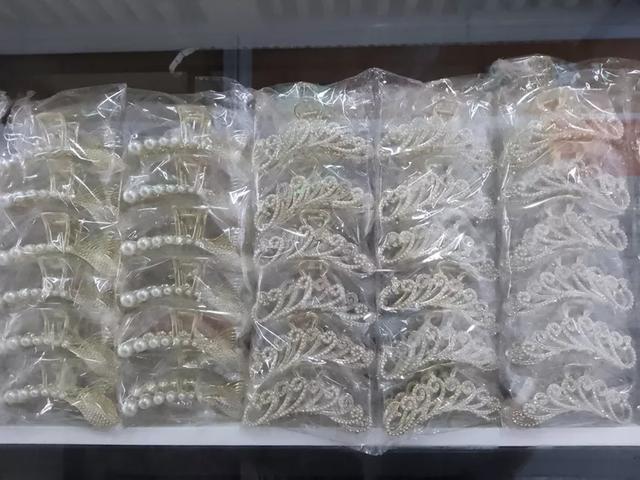 When the boss clicked out a number on his calculator, the foreign buyer asked him if the flag of this size came with "that". The two of them gesticulated over the flag, and the owner finally realized that the "that" his customer wanted to ask about was the plastic suction cup. The word is so difficult in Chinese that the foreign buyer could only use gestures.
The owner pulled a pack out of the corner and said it would cost more, adding seven cents to each flag. Then he clicked out a bunch of new numbers on the calculator.
Wholesale World
The whole Mart is divided into districts, and the interior of each district is divided by doors, streets, and numbers. Small shops of just ten square meters are closely arranged to each other, and the streets separating the rows of small shops are crossing to each other. Because the interior area is so large that no natural light can penetrate, the mall is brightly lit during business hours.
No matter seen from which direction, left, right, or forward, shops are like the water of the Yangtze River, there is no end to it. Enter the street from the red lantern shop, and walk for hours, until you finally get out, you find another red lantern shop behind your back.
Compared to the outside, the Mart seems like a totally different world. It's a place where life is broken down into its smallest fragments, where colors are reversed back into their original purity.
The red one is a shop filled with lanterns or Spring Festival couplets, the orange one is with identical basketballs, the yellow one is with medals, the green one is with green ribbons of varying widths, and the silver one is with glittering crowns piled up, too crowded to look delicate.
Joy is wholesaled, basketball dream is wholesaled, champions are wholesaled, surprises are wholesaled, Disney princesses on the run are all wholesaled. Stacked goods are about to be scattered around the globe, constructing a specific part of life for an infinite number of buyers.
This world is only valid until 5:30 p.m.
At five o 'clock in the afternoon, shops began to close up. The chairs in the corridor had to be moved in, the uneaten peanuts and melon seeds were put into red plastic bags, and the orders today were counted one by one. Nimble store owners can finish cleaning in 10 minutes and get out of the Mart before the rush hour.
At 5:20 pm, the Mart was already in darkness, except only for a few unfinished shops. The dazzling indoor street became silent almost in a blink of time, and only the samples hanging by the rolling curtain door were showing the store is still open.
Chen Han told me nobody worries about stealing in the night. Every day after closing, the cleaning staff of the Mart sweep the hallways, and security patrollers check every street before locking the doors. "No one will be allowed to stay overnight here."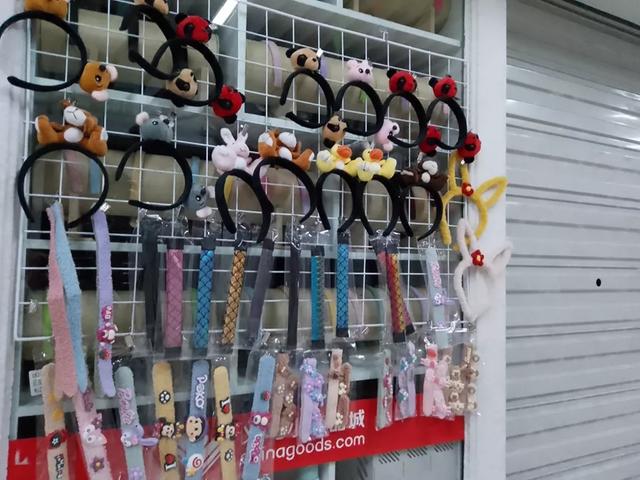 The clock ticked and the night fell. At half-past five, tens of thousands of people poured out of the Mart, returning from the fragmented world to the solid world of reality. In this world, the first solid problem they face is traffic jam.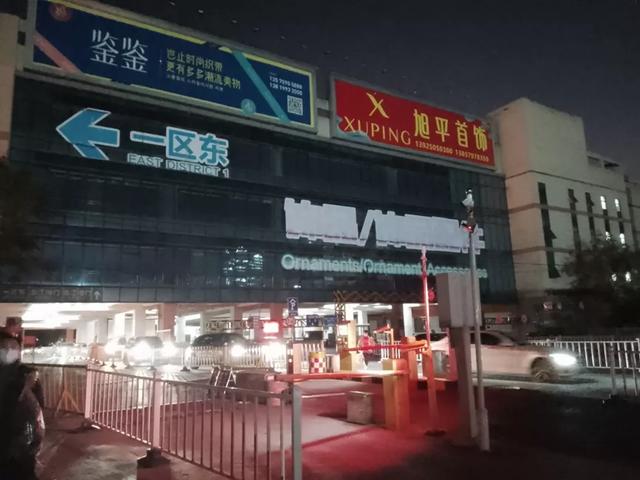 Embracing the Mart, Chengxin Avenue and Shangcheng Avenue are witnessing the rush hour of the day. The continuous traffic flows from the underground garage into the main roads, just like the continuous shops in the mall.
Outsiders in Yiwu
Hookah Cafes
There are a lot of merchants from middle-east nations in Yiwu. Some locals sensed this opportunity, and several hookah cafes appeared to provide these people from remote countries with a taste from home. I chose one of them to have my dinner.
It was five sharp, and the dinners started to come in with friends off a day's work. The air was filled with a rich fruity smell of hookah smoke.
A Middle Eastern waiter, who seems specialized in hookah services, carried a long metal container in his hand. He kept on wandering around the table where the hookah was burning and watched silently through the smoke.
Perhaps due to the peak hour of the dining hall, the local waiters were too busy to accept my order. Another Middle Eastern clerk in his suit come to serve me with a thick menu. I'm more used to ordering my food by scanning the QR code menu on the table, and suddenly noticed that his menu is very different from mine. He explained to me along with gesturing that the QR menu is out of date, and the paper menu is only valid.
I asked if I can have cinnamon bread, and he gave an affirmative answer. He swiftly flipped through the menu and stopped at the page with a mince pie. After a while of staring at each other, I still didn't come up with the word of cinnamon in English, and it was apparently impossible for him to understand the difference between cinnamon and minced meat in Chinese in a short time. So I flipped through the menu and pointed to a stack of salty cookies.
When he finally closed the menu and turned to leave, I could feel the relief from both of us.
Turkish coffee has an exclusive flavor. The ground coffee is boiled in an iron pot with no filtration, so the coffee is rich and cloudy, mixed with a lot of powders. Since few people in China could take it, most cafes in China do not serve it. However, it is the only coffee on the menu here.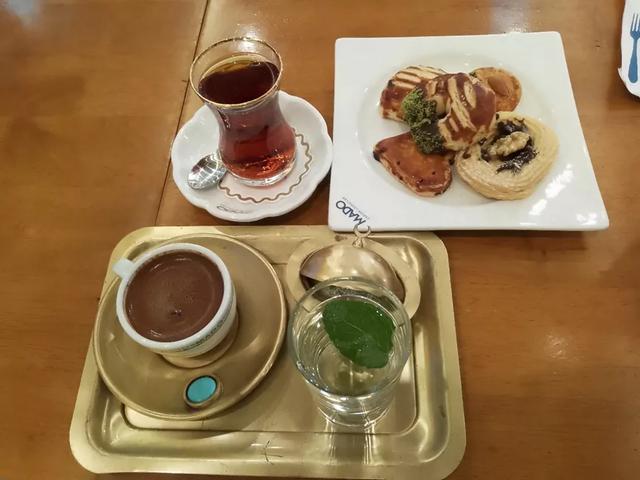 After changing the pipe for the third time, the two guests at the next table finished their dinner with their last sip of black tea. The waiter cleaned the empty glasses from the table and, making sure there is no more guest to serve, ran to the hookah at the door and took a few puffs.
War and Peace
When I got to know Moha, I asked him why hookah was called "waterpipe" in Chinese. He shrugged his shoulders and said because it is just translated like that.
Yiwu is the densest city of hookah cafes in China, which is a whole street of cafes offering hookahs for about 30 RMB an hour. Though dinners include both Chinese and foreign customers, only middle-eastern guests would pay for the hookah.
Except for hookah cafes, exotic restaurants are also seen everywhere. Moha, who works as a chef at a Syrian restaurant near the street of hookah cafes, has been in China for five years since 2021.
Moha came to Yiwu and studied Chinese all by himself, which seems unbelievable to most people. His method is to keep a handy notebook to help his learning. Each time he hears a new word, he takes down its meaning and pronunciation in Arabic.
At first, I spoke slowly unconsciously, and used as simple sentences and complete grammar as possible. After a while, I realized that it is totally unnecessary. Moha's Chinese was very authentic, and speak with every omission accordingly. Instead, it seemed that I was a foreigner who had just graduated from a Confucius Institute.
After a few minutes of chatting, Moha opens the kitchen serving window, says something to his colleague in Arabic. In a while, his colleague handed him two cups of black tea. I watched him pouring sugar into his tea, and did not follow his deed. "I understand, we have different habits," he said over his black tea with sugar. "Chinese people don't like tea with sugar."
There are many Middle Eastern restaurants nearby, and Moha counts on his fingers: "There's an Afghan restaurant, a Turkish restaurant, and just neighboring is an Iraqi restaurant. There are too many of them, just a few meters apart. Before the pandemic, there were a lot of visitors here, and more foreign dinners than Chinese. I was kept busy every day."
"They are actually serving the same kind of food," Moha said. "It's just that the Afghan restaurant is run by an Afghan owner and staffed by Afghans, and the Iraqi restaurant is run by an Iraqi owner and staffed by Iraqis."
Just like Moha, many waiters came to Yiwu to make money under the introduction of friends from their home countries, and the restaurant was their first foothold.
The Syrian restaurant Moha worked in is serving seafood, which makes it different from other Middle Eastern restaurants nearby. But it is not because Syrians love seafood or there is any seafood cuisine there. "Syrians are very poor now and cannot afford seafood. We sell seafood only because the other restaurants rarely serve it, and we want to look different."
At 3 p.m., there were no customers, but the notice for delivery orders kept ringing every few minutes. Switching seamlessly between Arabic and Chinese, Moha fluently transferred the order requests to the kitchen. Praised for his mastery of two of the world's most difficult languages, Moha pointed to his head and said, "Because I'm smart in my brain."
In fact, his language mastery not only includes Arabic and Chinese, but also C. His father disagreed with his opinion to study law in university, so he chose computer science instead. "At that time before the Syrian war broke out, Syria was very stable, just like here in Yiwu."
When Moha graduated from university, the warfare swept through Syria, and job opportunities are hard to get. So he went to Yiwu on the recommendation of a friend and became a chef. For a long time, Moha's goal was to help his mother and seven siblings settle in China. In 2018, one of his younger brothers began to work in Yiwu.
His plan was interrupted by the COVID-19 Pandemic. In 2020, his brother could not return to Yiwu after visiting relatives back in Syria, and if he returns home, he would not get a new visa until Pandemic fades out.
I told Moha that computer is the most popular major for young people in China because they can work in Internet companies and earn high salaries. Computer science graduates of his age are now the main workforce for R&D in Internet companies. "I know," he said, as he had been to Hangzhou, one of the few trips he'd made in China, but he couldn't do anything about it. "I didn't have time for further studying anymore. I was busy working in the restaurant from morning till night. I just want to make money to bring my family over. I don't have the time or the mood to think about anything else."
The "anything else" that came out of his mouth was too heavy. It included the career path he should have taken, the relationships he may come across, and the plan for him to settle down in Yiwu. "When I first came here, the rent for my room was only 700 RMB. Now it's more than 1,000. The housing prices are not something I had care about, but if my family comes over, it might be worrying for me as well."
We chatted a lot about his life in China, about the boy from Xinjiang who had been his cooking assistant, about how his father stopped him from studying law. For most of the time in our conversation, Moha seemed peaceful and calm, just like this small city.
When we both enjoyed the conversation and seems becoming friends, he asked a friend to bring his phone from the kitchen to show off his favorite software. "If you want something of good quality, buy them on Taobao. If it's just something trivial, buy them on Pin Duoduo." Like most young people in China, he loves Douyin and gets most of his information from it.
I tried not to mention topics about the war, but Moha did not avoid it. Talking about the pandemic circumstances in his hometown, he said the pandemic in Syria is not as serious as that in the United States because many people have died in the war and some of those who are still alive have fled abroad. "There aren't many people left there." I can feel the sorrow from his words.
Before the pandemic, there were two air routes from China to Syria, one via Russia and the other via the United Arab Emirates. Every time Moha returns home, he chooses Aeroflot with more travel time, as it is cheaper than the Emirates. After the outbreak of COVID-19, Moha has not returned home ever since. The air tickets have become increasingly expensive, and the hope of reuniting with his family is fading.
It was the only time in our conversation that Moha would look lost.
He said he will wait only until next year. If the pandemic situation is not getting better in 2022, he will leave Yiwu and return to Syria to join his family. It is his hometown, though it was not safe and there was no lucrative work. "Mom was calling on me to come home."
The trading benefit of Yiwu attracts businessmen from all over the world, while overseas businessmen living here have diversified catering demands.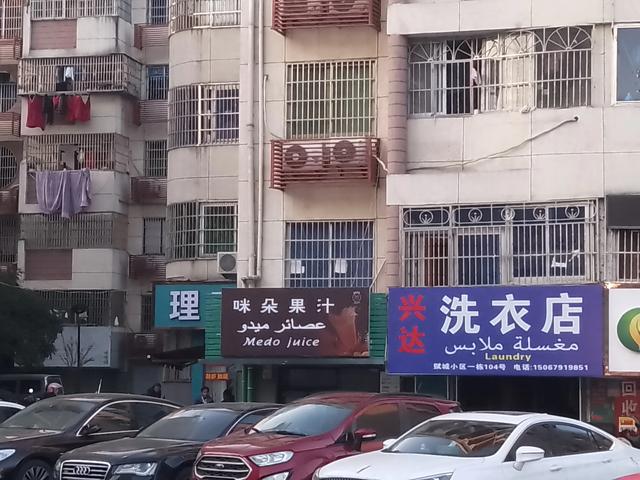 Some of them are doing business in the Mart, others are working in catering outside the Mart. Foreign guests from different countries enjoy the same peace and prosperity here in Yiwu. However, the news from their motherland always pulls their string on hearts. That will determine whether they could smoke hookah pipes happily in the cafe or have to worry about the future of their families in the gap time when working in the restaurant.
Food and Outsiders
You can barely find local food in restaurants of Yiwu. Perhaps it's because there are too many people from all over the country and the world, that local culture is overwhelmed and reshaped.
Different from Shanghai, dining in Yiwu is more about the small restaurants in the streets and alleys, rather than the high-quality restaurants with luxurious decorations. You can find the rice cakes from Wenzhou, dumplings from Northeast Provinces, meat swallows from Fuzhou, duck heads from Quzhou, and ice cream from Turkey in small shops or booths, they are prepared every day here to feed the outsiders who are making a living in the city.
I've never seen so many outsiders living in one city, even compared to Beijing or Shanghai.
The old man who sells pineapple in the Mart comes from Jiangxi Province, the young taxi driver is from Xuzhou, Jiangsu Province, the girl working as a cashier in the Syrian restaurant is from Yunnan Province, and the big guy who sells baked sausage in the night market is from Hunan Province. On my first two days in Yiwu, I would start my chatting with "Are you from Yiwu?" On the third day, I changed my opening to, "Where are you from?"
Taxi drivers in Yiwu are mostly untalkative, which is in apparent contrast to the chatty shopkeepers in the Mart.
Han Lei was the only taxi driver willing to chat with me, perhaps it's because he was new in the business. After getting out of a failing business in Yiwu, he started driving a taxi to make a living before he found another opportunity. "It didn't work out well, or maybe it did and our boss took away the profit, without us."
When the topic came to the rarely seen locals in Yiwu, he said that because the locals in Yiwu tend to work in a stable and decent way, and they don't care about earning less money. Because they can live on local real estate rentals as passive income. "There is such a large number of migrants, that most apartments can be easily rented out. I got to know from one of the passengers that he got eight properties as compensation from the renovation of the old blocks."
The renovation and rebuilding of old towns in all cities of China are reimbursing local residents with massive real estate. However, their destinies are not the same. The locals in Hegang have to sell their apartments at a low price due to the outflowing of population and low demand, while the apartments in Yiwu are never short of renters and buyers.
In December 2021, the average price of new apartments in Yiwu was 24,000 RMB per square meter, and the average price of new apartments around the Mart was nearly 30,000 RMB. Take Hangzhou as a comparison, the average price of new apartments in the district where Alibaba tech park is located, was around 33,000 RMB.
The Night Market
Retailing at Best Prices
Yiwu is a county-level city, but it has the biggest night market in Zhejiang Province. At Santing Road night Market, more than 700 stalls were lit up at night, far outnumbering the Fengchia night Market in Taichung, which claims to be the largest night market in Taiwan Province. Getting off the taxi, I moved forward with the flow, as if walking into a retail version of the vast Mart.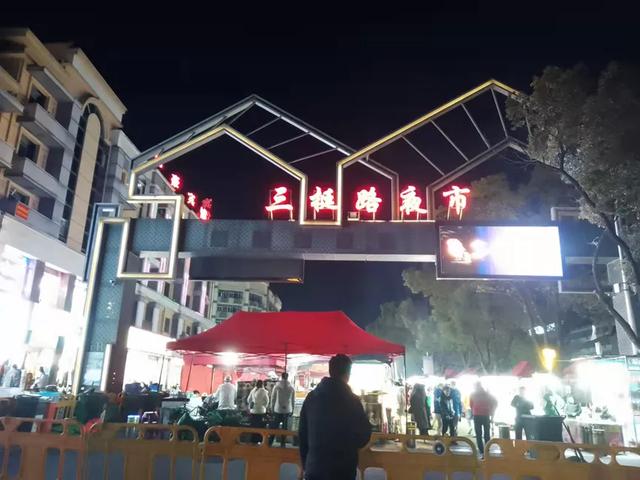 The sellers didn't hide their purchasing channels at all. I went to a clothing stall, holding the sleeve of a red cotton down coat, and asked the shopkeeper where this comes from. She was busy packing another guest's trousers into a plastic bag, and answered without turning her head, "From Huangyuan Market, it's quite close."
I decided to buy the cotton down coat as it turned cold at night and my hoodie was not warm enough for me. The guest who bought the trousers bargained for 10 RMB off the mark, and that stopped me from my paying-according-to-tag unconsciously. Trying not to act annoying, I tried to bargain also 10 RMB off the mark, while the seller agreed in a second. I suddenly regretted it and realized that the price of the cotton down coat is higher than the trousers, so should the profit margin proportion accordingly. Mocking myself at losing the bargaining ability, I paid and took my down coat.
The night market is only 4 kilometers from the Mart, and within 2 kilometers from the Huangyuan clothing market. It's only a 10-minute drive, and the sellers here may be paying the lowest cost of goods and logistics in China.
This advantage leads to exclusive low prices. While online sellers need to cover shipping costs of both from Yiwu to their storage and from storage to customers, night market sellers can undercut their retail prices to incredibly low. Though it's a retailing business, they are actually distributors. Here in the night market, you can take 3 sweaters for 100 RMB, and 5 pairs of thick cotton socks for only 10 RMB. That is not enough for even one unit of the same kind in large cities.
Customers can shop in the night market at lower prices than online stores, and enjoy dining, lounging, and even social at the same time. That's the reason why the Santing Road night market keeps crowded despite the online shocks.
However, this business model is not replicable in other cities, as there is only one vast Mart in China and around the globe. Apart from distance advantages, offline stores do not have the space to lower prices, and the products cannot be adjusted according to trends. It is inevitable that their market space is squeezed by online shopping apps.
Many foreigners living in Yiwu also like to shop in the night market. In the Mart, they help customers to purchase in bulk, while here, they bargain for themselves. At ten o'clock in the evening, the passion for shopping in the night market was fully ignited. Three Middle Eastern lads and I gathered around a booth full of socks, with red plastic bags in our hands, picking our favorites in the large sock mountains.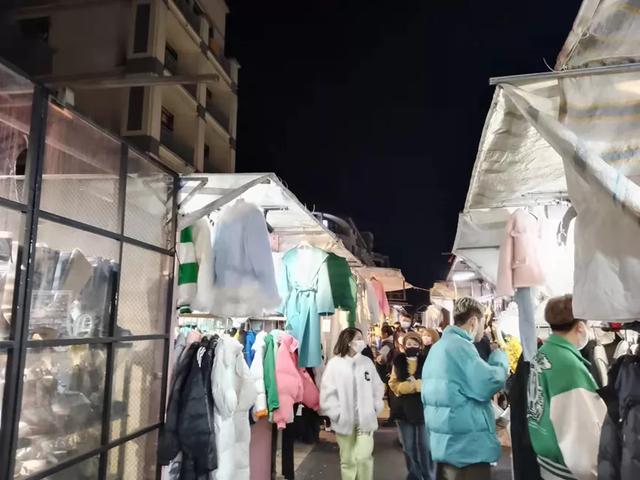 It may not be accurate to call it a stall. In fact, the entire space only consisted of a large frame and a bold sign stuck to the side. The words "Cotton Socks, 10 RMB, 5 pairs" were written with black markers on a printing paper.
The stall owner, a ma'am in her 40s with a strong Northeastern accent, stood at the edge of the stall passing plastic bags for customers. She can tell which guest is stuck in the dilemma of choice, and recommend them the trending style of this season. As soon as I paused my picking, the warm-hearted madam pulled out a pair of cotton socks with a rainbow border and handed them to me. "This rainbow style is very popular this year and is one of the best sellers."
I had no choice under her eyesight, and picked five pairs of rainbow socks from the pile into my plastic bag. When I raised my head and checked out, the Middle Eastern lads were still busy on picking, and had already filled half of their bags with socks.
The Glorious Past
Santing Road night market has a history of more than 30 years. The location moved several times and the sellers on each stall have changed several times as well. With the times changing, some of the once-booming businesses quietly went off their stage from the night market.
Wang Wei runs an accessory stall at the night market. When he's not busy, he likes to stay in the corridor and chat with the shop owner selling thermal underwear across the street. When I first met them, they were talking about a friend who had left Yiwu and returned to his hometown.
"I ran my film developing store in the night market for over 10 years, and had to stop when cellphones became popular and no one need my service anymore."
"Who needs that now? Life is not easy, business too."
"I changed my business to printing QR code, but it is just a one-time business, especially here for the sellers."
Wang Wei's accessory business has not been phased out by the era. There are always young girls passing by or ma'ams with curly hair who come into his shop and try their looks in front of the mirror with 10-RMB earrings. But Wang Wei always likes to recall his memories and say that the best time for the night market has gone forever.
"In the past, a lot of foreign customers came for shopping with US dollar cash, and we had to exchange them every few days in the bank. After the pandemic broke out, everything changed. As for now, stall rentals have gone cheaper, and management and services here are not as good as before."
Mr. Wang also mentioned that foreign guests are not paying cash in recent years. One reason is the number of foreign merchants who came to make purchase orders decreased drastically, and those who left were all China experts who had been staying for many years. The other reason is that online transaction methods like Wechat Pay and Alipay have also become popular among foreign businessmen. He has not received any cash for a long time.
Mr. Wang believes that offline stalls can survive, even if they are not as profitable as they used to be, especially here in Yiwu. "Shopping in offline stores is completely different from online browsing. People hang out after dinner, touch the products or try them on, and they may eat and rest for a while, as well as chatting with friends in person. It is a way of entertainment, a lifestyle."
In addition to his accessory stall, Mr. Wang rented another stall nearby to sell plush toys and hired a keeper for it. His products are also from the Mart. He is one of the few sellers who carry on the retailing business in the night market.
Afterword
These are my stories in Yiwu.
On December 3rd, I left Yiwu before the new breakout of the pandemic in Zhejiang Province. At that time, merchants in the Mart are waiting for the booming orders for the Chinese New Year sales, and several exhibitions are in preparation.
In the middle of December, COVID-19 returned to Zhejiang Province, with new cases appearing in Shaoxing, Ningbo, and Hangzhou in several days, Yiwu immediately launched strict pandemic restrictions.
All exhibitions held or to be held in the International Trade Mart have been canceled, and the number of customers coming to Yiwu has been greatly reduced due to the impact of the pandemic. I wonder if Chen Han's business has deteriorated. The Santing Road night market has announced that it will be closed from Dec. 16th. Wang Wei and other stall owners would have to stop their business and wait until the outbreak ends, just as they did last year. Restaurants need to strictly abide by the pandemic restrictions and control the number of customers to 50% at most.
The day before I left, I gave a sachet bought from Chen Han to Moha, because the sachet was embroidered with the Chinese character "An", which means safe and sound. We talked about the pandemic in that quiet afternoon, and made a deal that if the pandemic wasn't over in a year's time and he decided to return to Syria, he would visit the Great Wall in Beijing before leaving China, and I would be hosting him.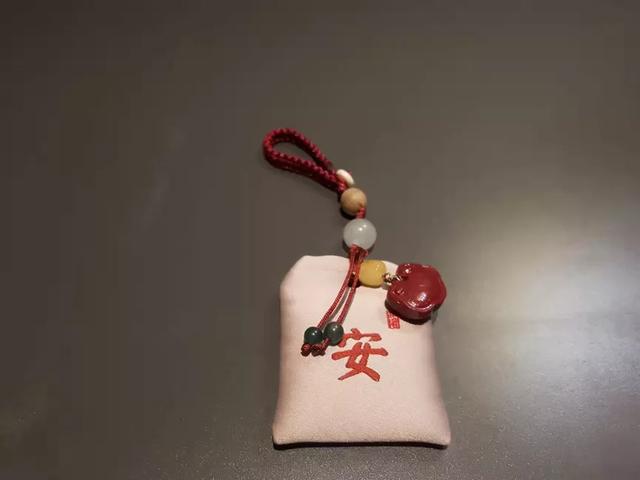 The China-Europe freight train from Yiwu is still running on time, carrying small commodities from Yiwu to the world, and Christmas decorations for many families in Europe are about to arrive via this train.