Yiwu China, a city attracting businessmen from all over the world, has enjoyed a high reputation on the international stage. Apart from the world-famous Yiwu International Trade Market, do you know more about Yiwu? Here, many merchants who come to Yiwu China to purchase will experience local people's life in their spare time. Before you come to Yiwu China, you may want to do some research to better know Yiwu, such an interesting city. This article will introduce all aspects of life in Yiwu from seven parts.
The whole article is divided into 7 parts, which probably takes about 10 minutes to finish, as the content followed below.
Is China Safe? Is Yiwu Safe?
First and foremost, we would like to answer this question. These days, the Hong Kong issue may cause some people to question the security of Yiwu right now? Will there be a riot? There is no doubt that Yiwu is safe.
There are public security monitoring systems all over the city. The personnel of 14 monitoring centers in all areas of the city operate 24 hours and three shifts continuously for real-time monitoring. There are also a large number of motorcycle patrolmen. If you come to Yiwu, there is no need to worry about your safety.
Alright, the following are the main content of touring around Yiwu City.
Part 1: Why Come to Yiwu?
Today, Yiwu enjoys a great reputation in every corner of the world. As the important node city of "One Belt, One Road", the longest "Madrid-Yiwu Train" in the world, route of Central European train, runs through the European economic circle; the "Yiyongzhou Fast Lane" embraces the Asia Pacific Economic Circle. The "Online Silk Road" makes the world's commodities "one stop to home". These three open routes form an interconnected commercial and trade hub.
Yiwu owns the largest small commodity wholesale market in the world and it is the largest domestic commodity export base. Developed from the roadside market of "chicken feather for sugar" to the commodity distribution center in Zhejiang Province, Yiwu gradually became the national small commodity base and has become the largest small commodity purchasing center in the world in the last decade. As a city with the largest variety and quantity of small commodities in the world, Yiwu market has 6 categories, 4202 kinds, 33217 subcategories and 1.7 million products.
Yiwu is the largest inland port in China with 500,000 standard containers exports to the world annually. As the logistics center of the nation, its density of domestic trade network ranks first in the country and its foreign trade network ranks second. And the number of express packages sent has ranked second in the country, only second to Guangzhou.
Yiwu is the most suitable purchasing center in China, which has 13,000 permanent foreign businessmen. Since 2018, foreign merchants have purchased 510,000 in Yiwu from 198 countries and regions, with an import and export volume of nearly 40 billion US dollars. If you're looking for business opportunities, you don't want to miss the vibrant Yiwu City.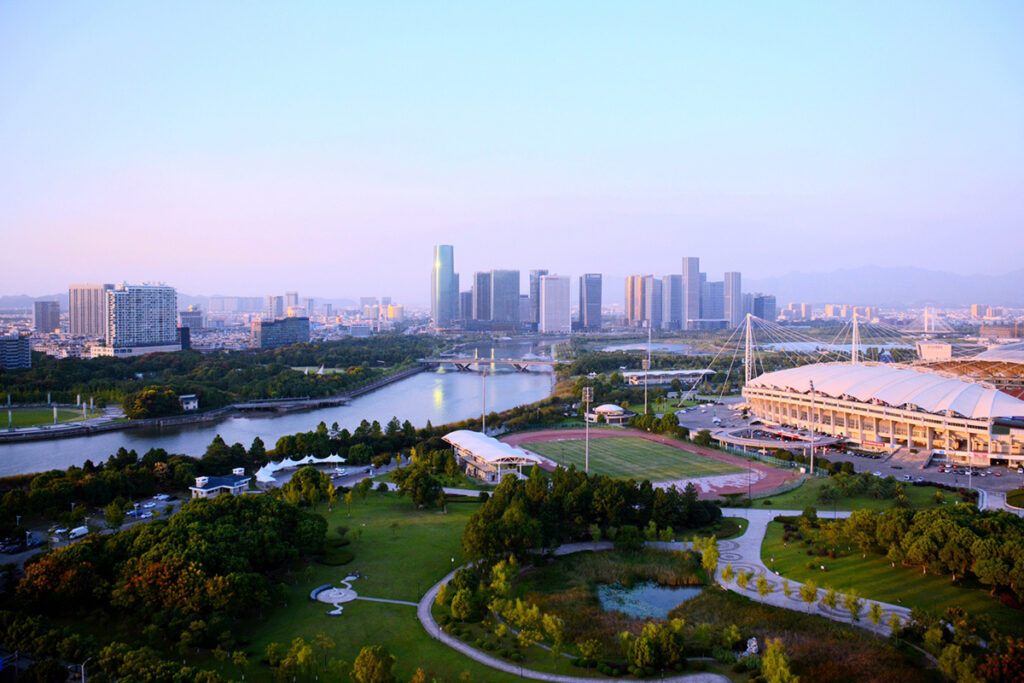 Part 2: How to Get to Yiwu?
1.How to Come to Yiwu from Your Country?
The most convenient way is to fly to the nearby airport. Or you may fly to Guangzhou or Beijing, and then transfer to Yiwu. It's definitely cheaper to fly to Beijing, Shanghai or Guangzhou. Hongkong is also a nice choice. It has direct flight to Yiwu, but note that there are only 3 or 4 flights in a week. So think twice when booking your flight.
a.Yiwu Airport (YIW)
If there is direct flight to Yiwu in your country, that would be nice. Normally, only few countries have the direct flight to Yiwu. Then you need to transfer from Guangzhou or other airport that is convenient for you.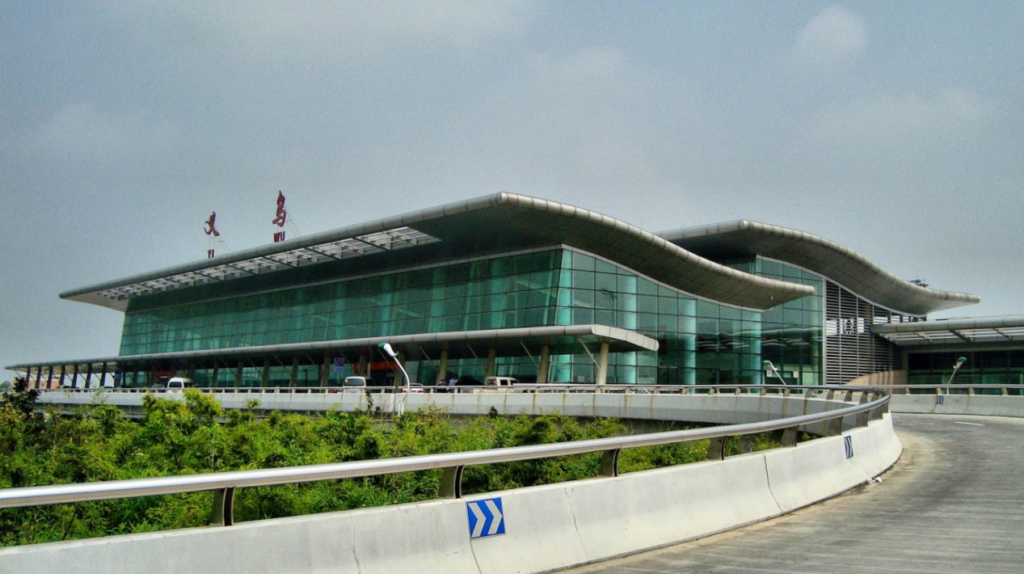 b.Hangzhou Airport (HGH)
The nearest airport to Yiwu is the Hangzhou Airport. If you choose to fly to Hangzhou, you would have several options to get to Yiwu. One is to take a coach from the airport to Yiwu. It only takes 62 RMB with 2 hours drive. And it's the cheapest and convenient way. Here is the departure time of the coach.
Morning 8:40 8:45 9:20 10:00 10:40 11:20 12:00
Afternoon 12:40 13:20 14:10 14:50 15:40 16:20 17:00
Evening 17:40 18:30 19:30 20:30 21:30 22:00 22:40 (Latest 23:00)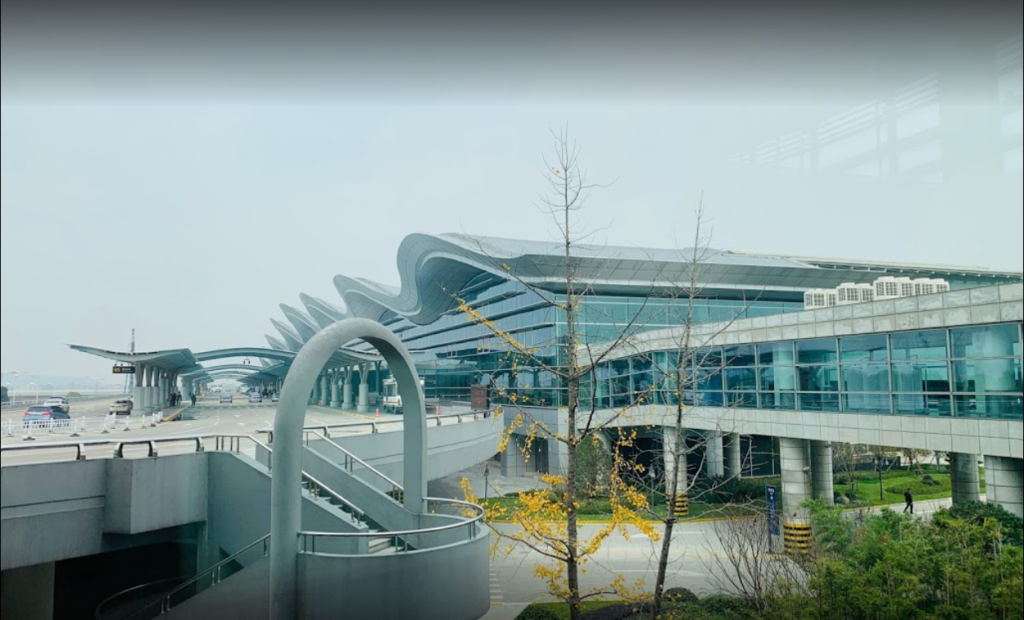 Another way is to take the bus to Hanzhoudong Railway Station and then take the high speed train to Yiwu. Or you can choose pick-up service from Hangzhou Airport to Yiwu Hotel (RMB 350-400 per car). If you're arriving at midnight, it is much safer.
c.Shanghai Pudong International Airport (PVG)
Most countries have the direct flight to Shanghai. If you are at Shanghai airport, there are 3 ways to get to Yiwu.
Take a coach from the airport to Yiwu. It takes 180 RMB with 4 to 5 hours drive.
Take the subway or bus to the railway station in Shanghai.

(There are 2 railway stations. There's name of the station on the ticket. Don't get the wrong train!)

Then you can take the high speed train to Yiwu.
The pick-up service from Shanghai to Yiwu takes 800 RMB with 3.5 to 4 hours drive.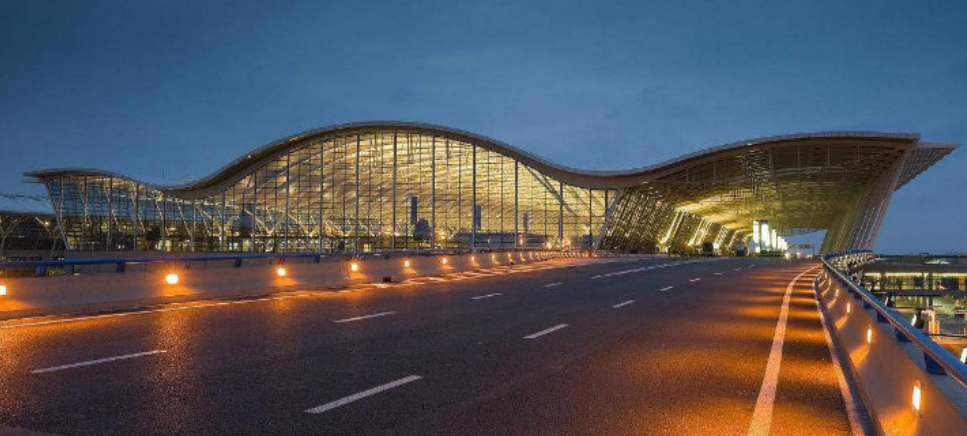 2.How to Come to Yiwu When You're in China?
If you have already been in China, there are basically 2 convenient way: the high speed train and airplane.
Yiwu has flights to dozens of cities in China. If you really can't find a suitable flight, we recommend you to take a train. You can buy the train ticket in the local railway station, or you can simply buy your tickets online. Here is the official website. (https://www.12306.cn/index/) But you will need a Chinese phone number, which may not be so convenient.
And we recommend an online platform where you can buy tickets online. (www.trip.com/trains/.)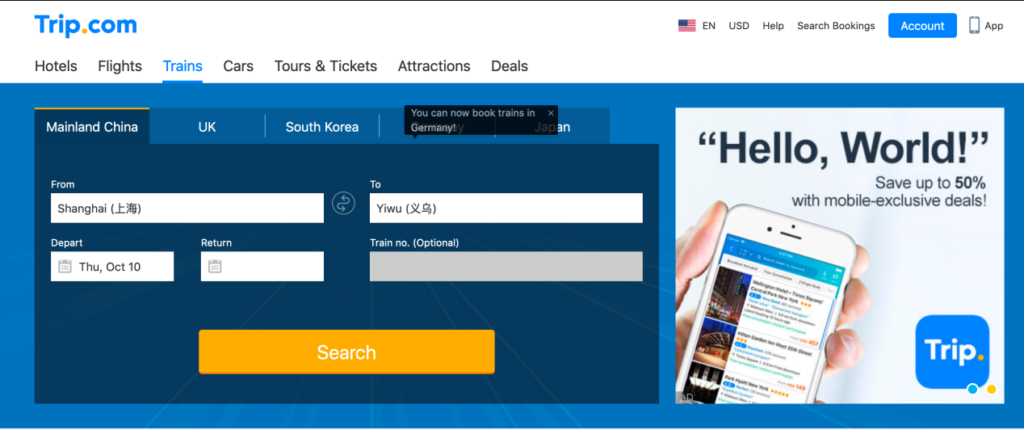 3.Travel in Yiwu.
a.Take a taxi.
The starting price within 2 kilometers is 8 RMB, with an increase of 2.5 RMB per kilometer and a 10% service charge is added to the fare from 23:00 to 05:00. Usually, the price from your hotel to Yiwu market is about 30 RMB.
b.Take a bus.
It is bilingual broadcasting, including Chinese and English. It costs 1.5-2 RMB to take the bus. Please bring the change. There is no change on the bus.
c.Take the free bus in market
If you purchase in the market, you can take the free bus to every area of the market.
The peak hours are 8:00-10:00 and 16:00-18:00. Please try to avoid this time. There are also some illegal taxis outside the market, whose price is two to three times that of normal taxis. So we should bargain as much as possible. Usually, taxis seldom appear in the market during the rush hour, so make your schedule properly.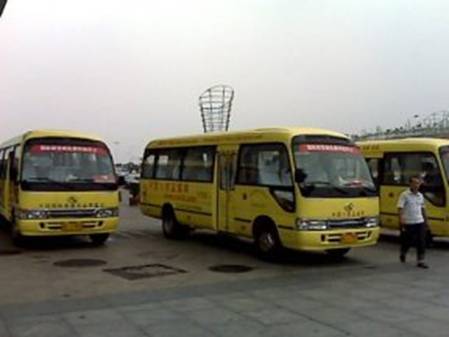 Part 3: Special Food in Yiwu
The world-famous Yiwu International Trade City attracts businessmen from all over the world to come here. Do you want to taste some local food and buy some special products to take home to your relatives and friends? And we put the Chinese name of the restaurant, you can show it to taxi driver they'll take you to the right place.
1.Local Chinese Restaurant with special features.
Chicken Feather for Sugar Restaurant (鸡毛换糖粗菜馆)(No.88, Changchun 10th Street)
Grandma's Diet (新光汇-外婆家B1 in Glory Shopping Mall)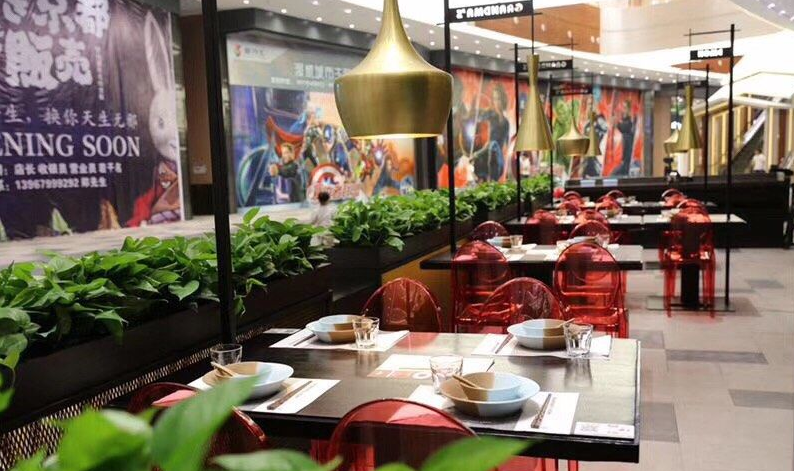 Spiderflower Restaurant (醉蝶花餐厅No.777, Gongren North Road)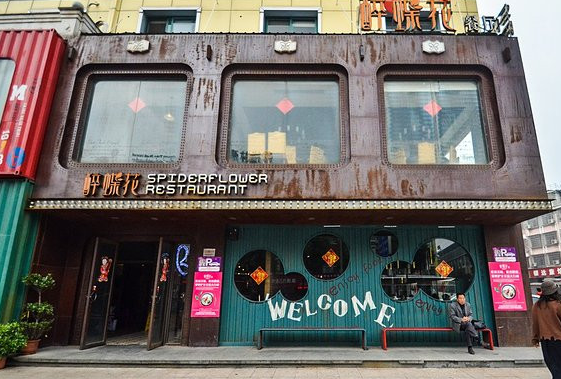 Green Card Restaurant (绿卡餐厅No.975, Gongren North Road)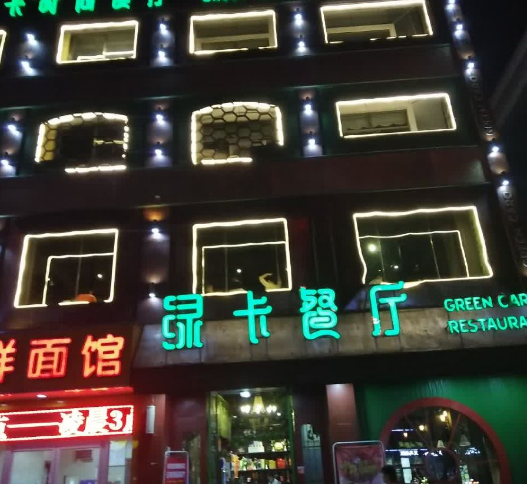 Donglaishun Hot Pot (东来顺餐厅No.431-433 & 427, Chenzhong North Road)
The above recommendations are all Chinese restaurants with local features. They are very close to the Yiwu International Trade Mart, and the environment and atmosphere are very good, with English reference on the menu. Therefore, if you want to taste local specialties, these restaurants are good choices.
2.Western Style Fast Food Near the Yiwu Market
KFC (No.458 & 586 & 905, Chouzhou North Road)
McDonald's (No. 404-422, Chouzhou Road)
Pizza Hat (No.781, Chouzhou North Road)
Starbucks (No.6, Futian Road)
Subway (No.773, Chouzhou North Road)
3.Special Featured Western Restaurant
Many star-world hotels in Yiwu will have their own Western restaurants. But if you want to try some Western food outside, there are some information you can refer to.
Bull Fighter (No.149, Chuangchun 9th Street, Gongren North Road)
Dew's Plus (No.697, Gongren North Road)
Mlamlai Restaurant (No.688, Gongren North Road)
Baoye Indian Restaurant (No.316, Chenbei Road)
The following three stores are highly recommended:
a.Sydney Blue Restaurant & Bar (蓝色悉尼西餐厅No. 61, Huagong Road)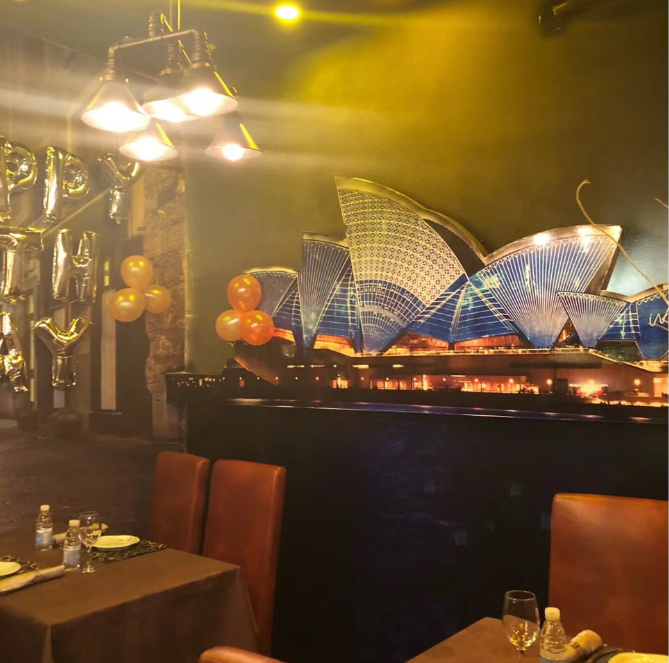 It's really an enjoyment of delicious meal in the Sydney Opera House environment.
b.Divino Bar & Restaurant (谛诺西餐厅No.4-6, City Apartment, Yinenmen 6th Street)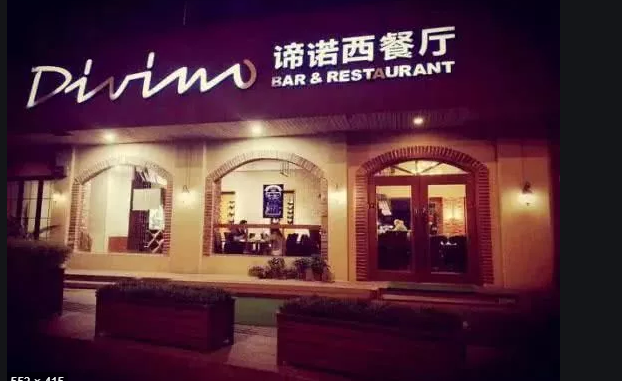 Next to the Bali Plaza Hotel, the European style decoration is noble and gorgeous, with elegance. The restaurant not only provides exquisite and rich buffet, a variety of packages and a variety of special drinks, but also gets an excellent place to hold various cold dinners, cocktail parties and Western style dinners.
c.Sultan Restaurant (苏坦餐厅No.475,Chouzhou North Road)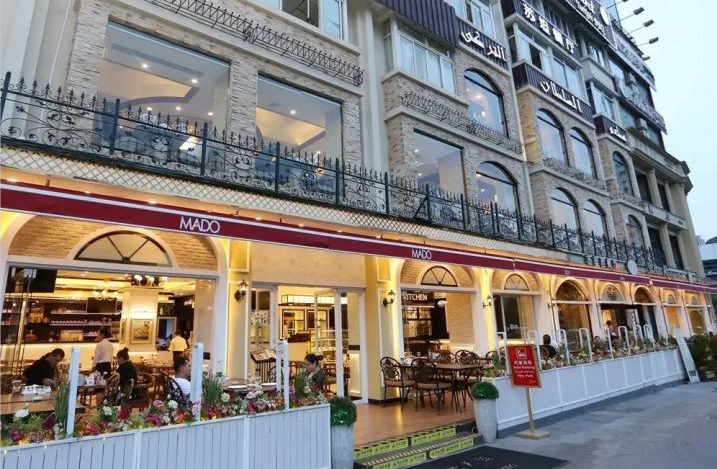 As one of the most famous Western restaurants in Yiwu, the owners and most of its waiters are Ottoman. Besides its dining environment with Turkish characteristics, the food in the restaurant is very good in appearance and taste, all of which are authentic Turkish flavor.
4.Special Night Market (宾王夜市)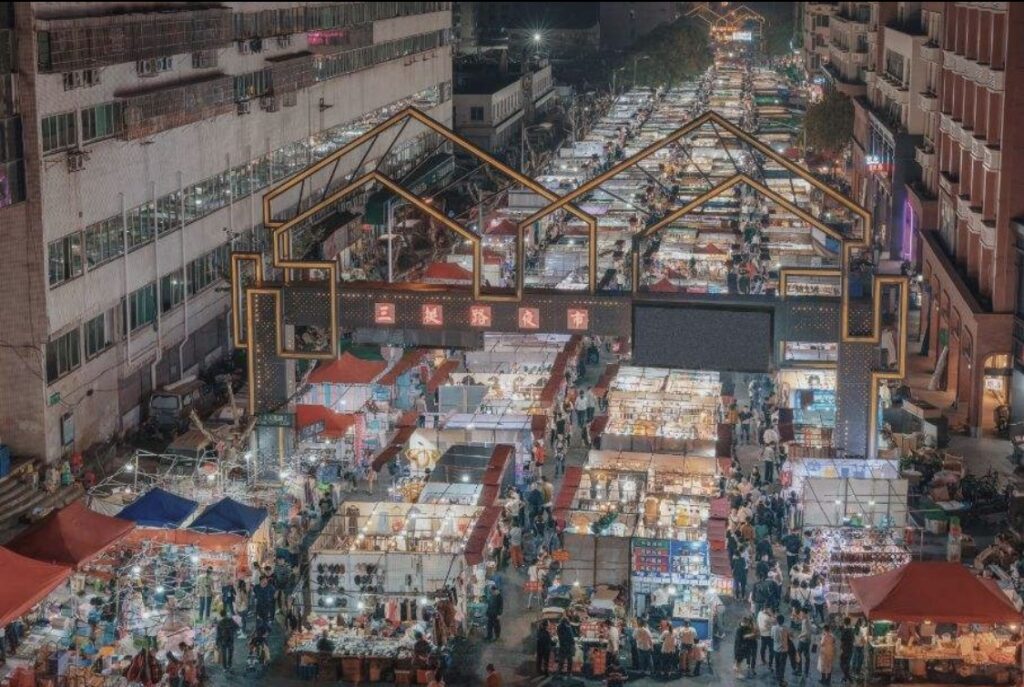 Santing Road Night Market is the largest night market in Yiwu, opening from 6:00 p.m. to 4:00 a.m., with the largest number of people and foreigners! It's world famous! If you come to Yiwu, you can't miss it. The food in snack street is so delicious.
5.Local Delicacy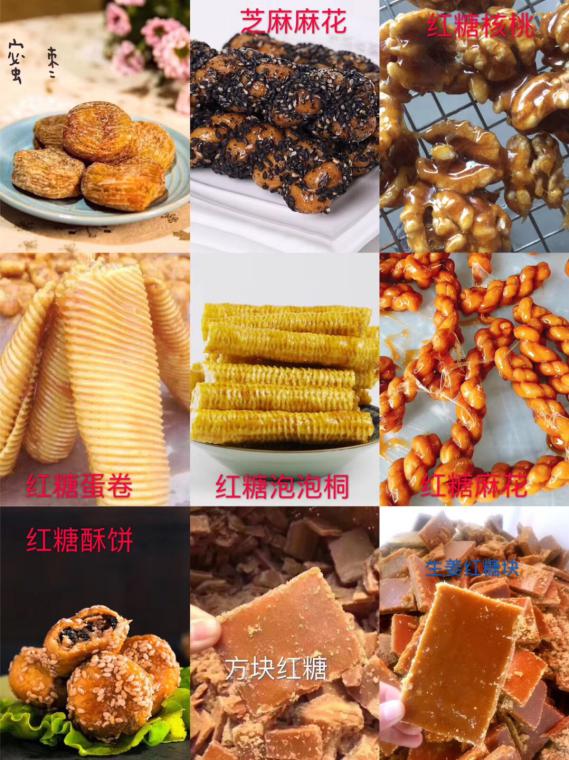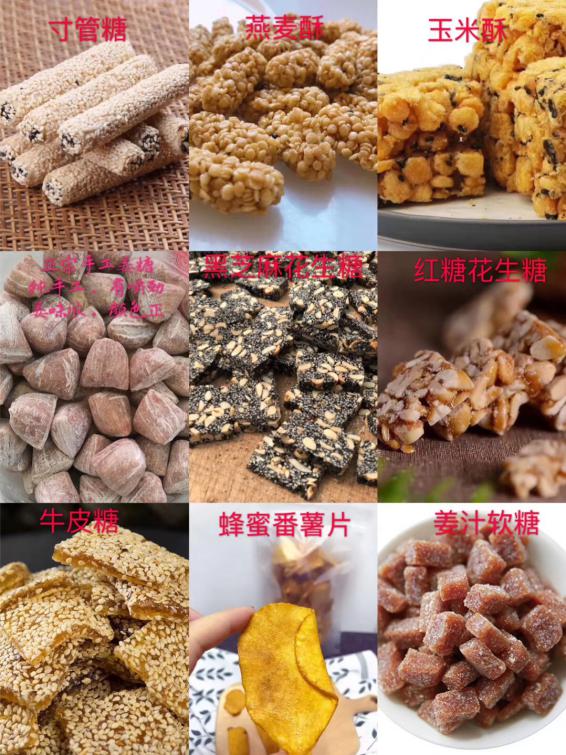 Three treasures of Yiwu: brown sugar, ham and jujubes. There is Dongtang dog meat, white cut mutton in Fotang, immortal chicken, Donghe meat pancake, hand pulled noodles, Chi'an Tofu skin & vegetarian bun, Danxi wine, etc. These are all special local delicacies, which are not only loved by local people, but also loved by foreigners. They will buy some local snacks every three to five days. Every supermarket and night markets have these on shelf, in reasonable prices. And it can't be bought anywhere else. So if you want to take Yiwu local delicacy home, these snacks are a good choice.
Part 4: Shopping in Yiwu
Yiwu city is known as "Commodity Ocean, Shopping Paradise", which will bring you some of the most unique shopping experiences in the world. Here, we will introduce some popular shopping places and provide appropriate suggestions so that you can fully enjoy your travel in Yiwu.
1.Yiwu International Trade Mart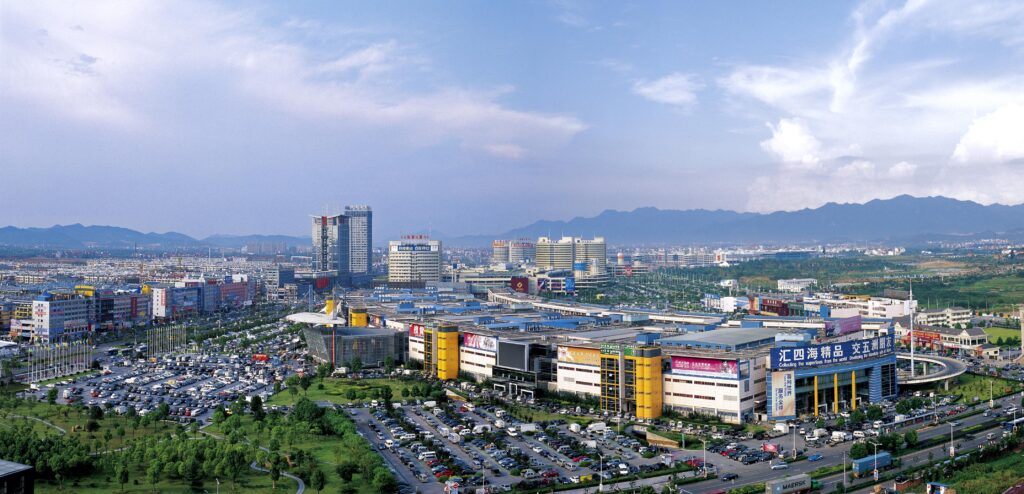 Yiwu International Trade Market is the largest small commodity wholesale market in the world, attracting businessmen and tourists from all over the globe. Most booths are not retail stores, but if they offer retails, you can still talk to suppliers, especially if you want to buy some toys as a gift for your family. And then you need a suitcase.
If you want to do retail shopping, you can go to Yiwu tourist shopping center. There are more than 10,000 kinds of goods here, which are rich in varieties and reasonable in price. They are located on the 5th floor, District 4. Or you can go to the import hall on the first floor of District 5, where you can buy imported products from Brazil, Thailand, Italy, Africa and other places.
2.Shopping Mall
a. Yintal Shopping Center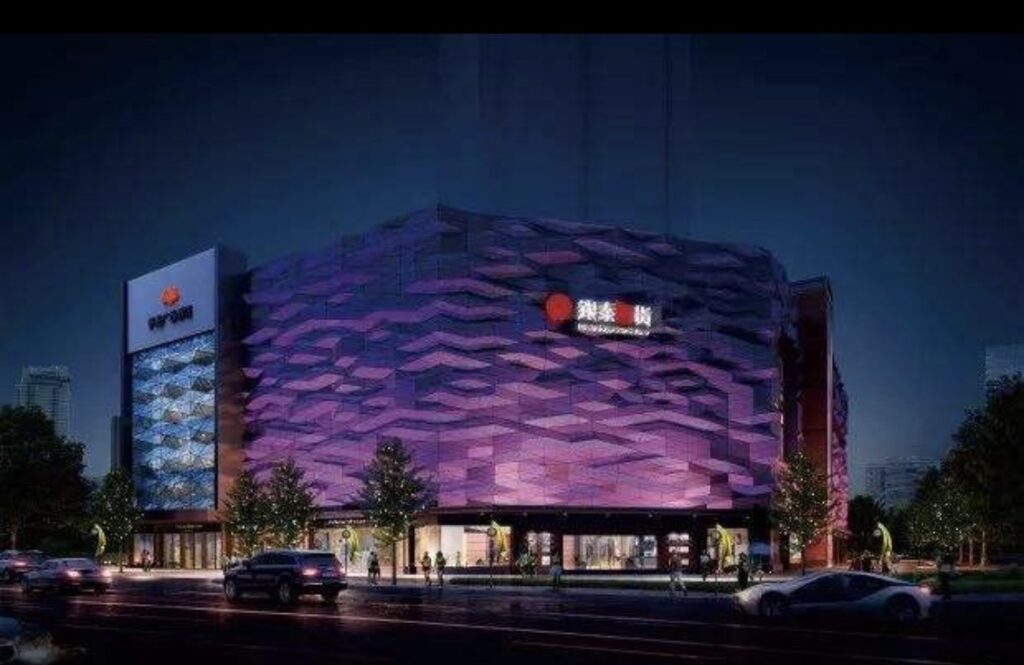 b.Lifestyle Center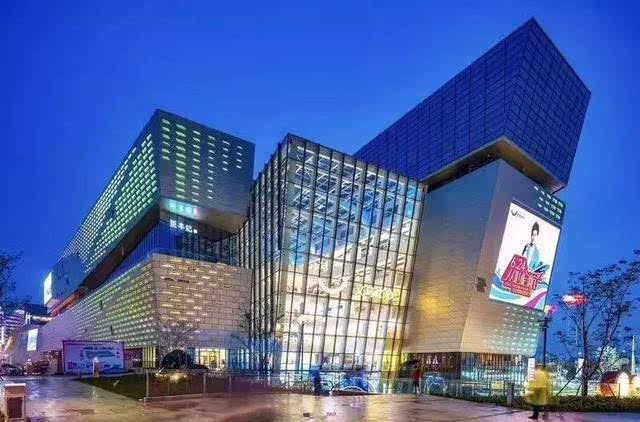 c.Glory Mall
d.Wuyue Plaza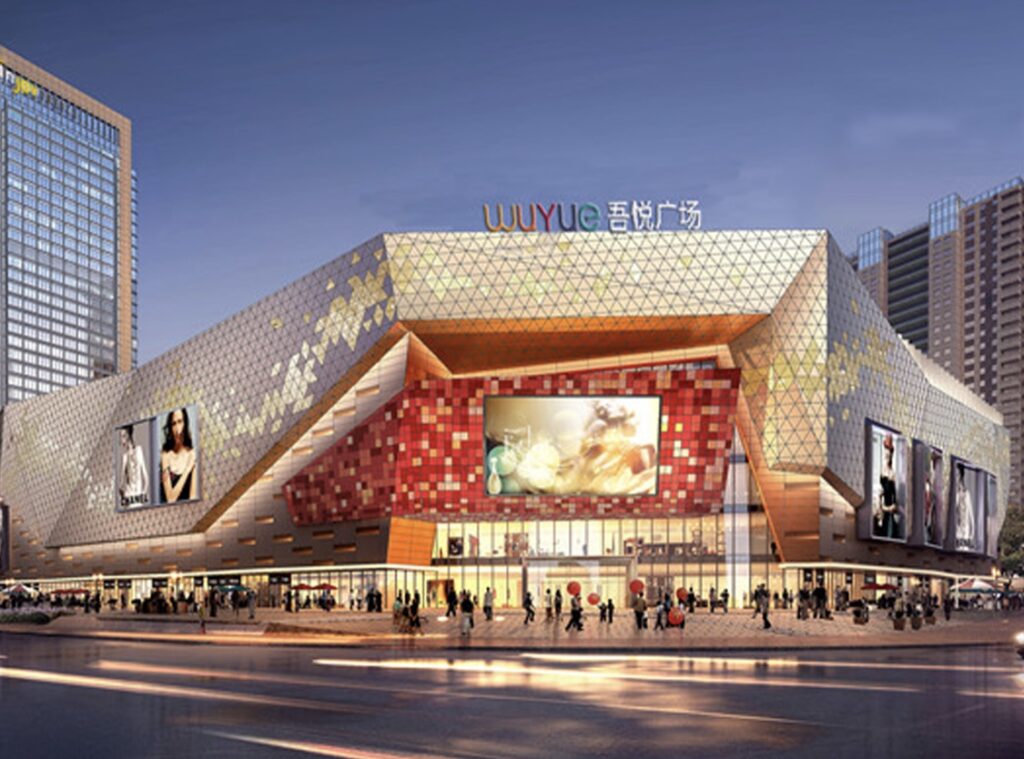 e.Wanda Square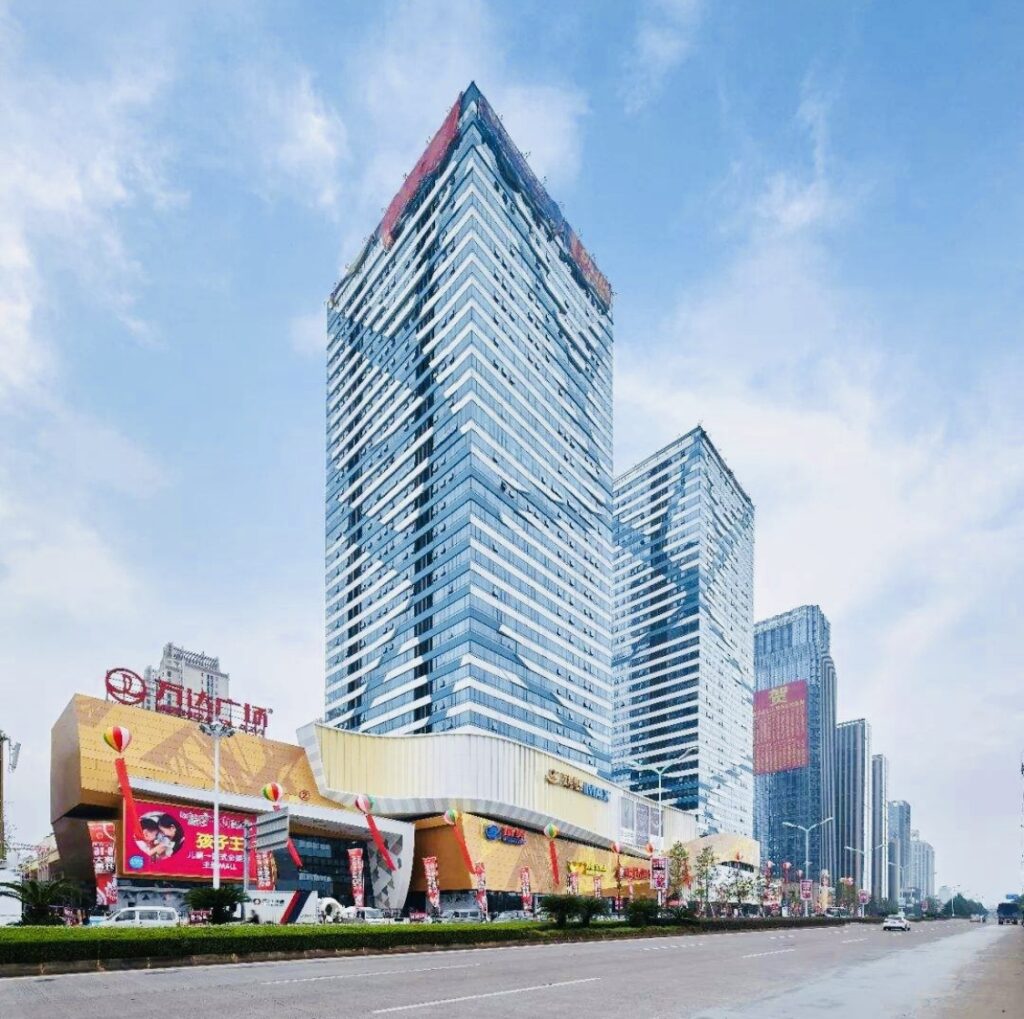 If you have half a day free time for shopping, leisure and entertainment, the above places are there for you. And most local people in Yiwu also go there.
3.Supermarket & Convenience Store
a.Century Mart
If you stay in Yiwu for a long time and need to buy some daily necessities, supermarket is the best choice. We suggest you go to Century Mart. There is one in Lifestyle Center.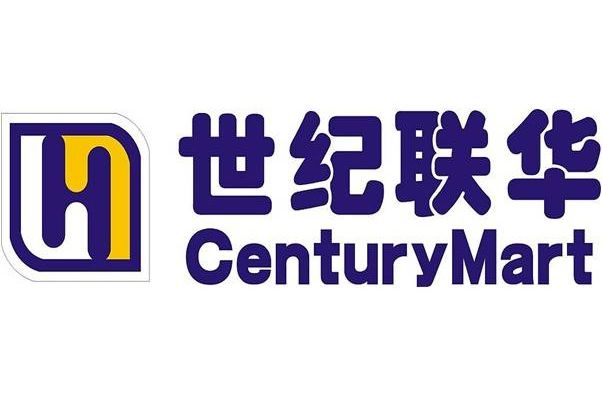 b.C&U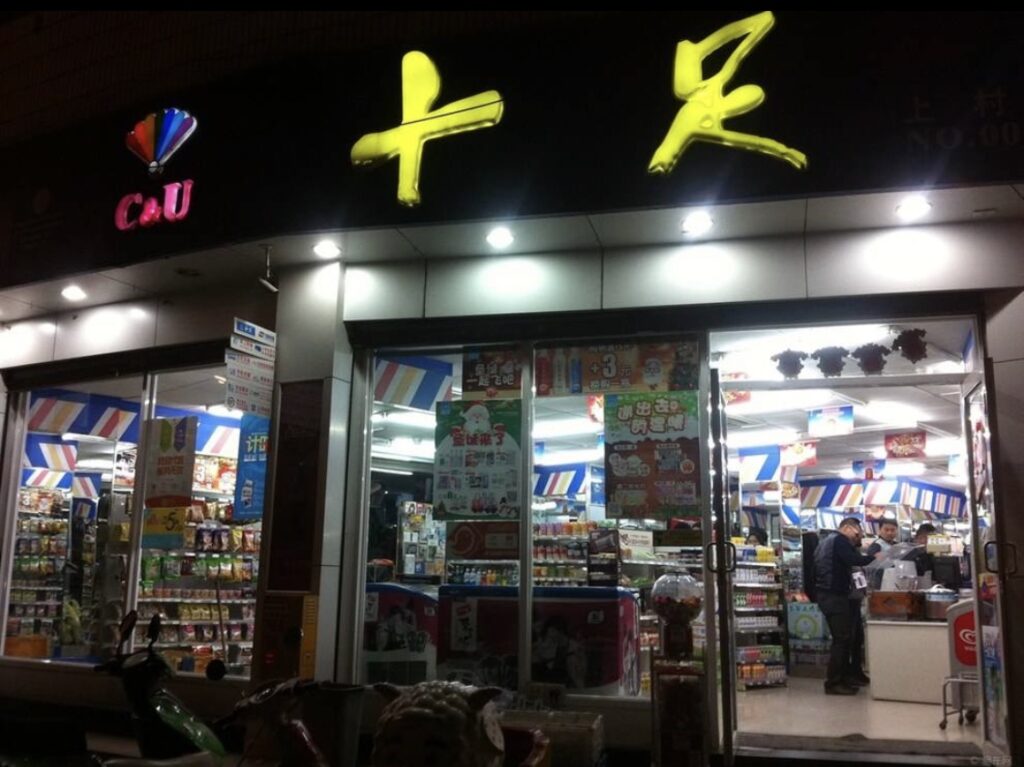 C&U is convenience stores in chains, opening 24 hours a day. You can find one on the street randomly.
4.Night Market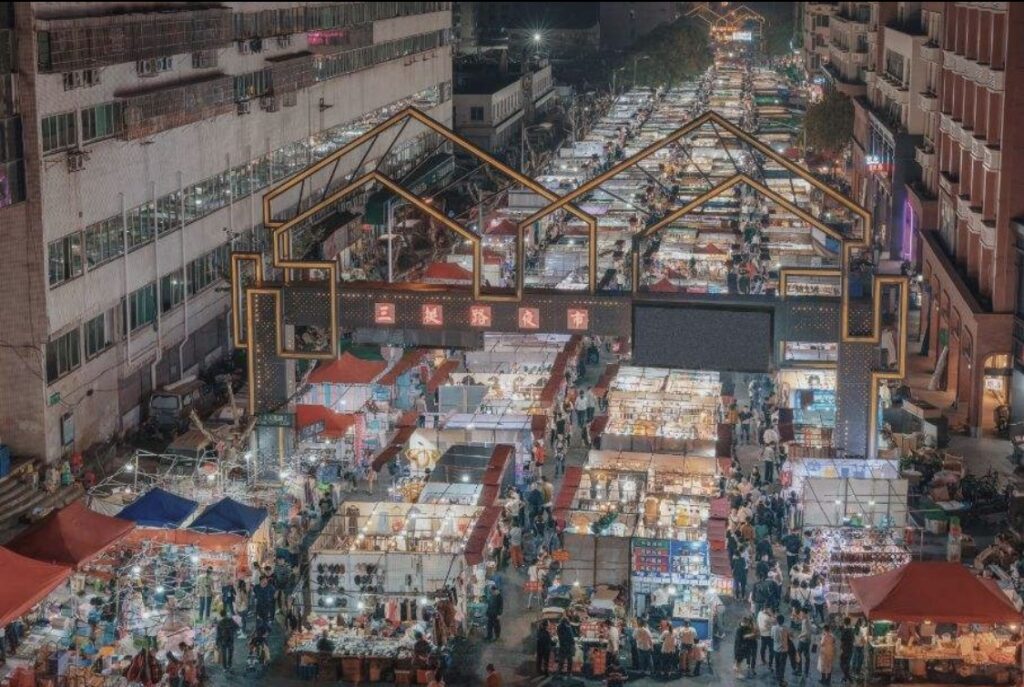 Santing Night Market is the most famous and busiest night market in Yiwu. Many people spend the night, eat snacks and buy clothes and all kinds of cheap goods here.
Tip: Except for food, other products can be bargain with the owner. Take clothes for example, you can even cut down half of the price.
5.Huangyuan Garment Market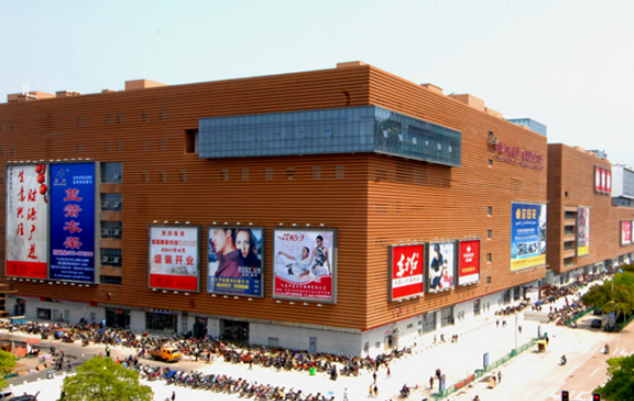 Owners in Huangyuan Garment Market accept both wholesale and retail. You can find cheap and fashionable clothes here, for men, women and children.
Part 5: Entertainment in Yiwu
In addition to the world-famous Yiwu International Trade City, there are also many famous places for entertainment, wonder if you pay some attention? Most foreigner come to Yiwu mainly for purchasing products and finding agents, so how do they spend their spare time? Here are some useful suggestions.
1.Hengdian World Studios (Admission Fee: $25-$50)

Hengdian World Studios is 30km away from Yiwu. As a national 5A level scenic spot, it is a large-scale comprehensive tourism area integrating film and television tourism, entertaining and sightseeing. It is called "Hollywood in China" by Hollywood magazine of the USA.
Hengdian World Studios is equivalent to a gathering area of Chinese scenic spots. Here, you can learn about Chinese history and visit various distinctive Chinese buildings. The business hours are 8.30-17.30 every day. There are seven distinctive scenic spots.
Dream Valley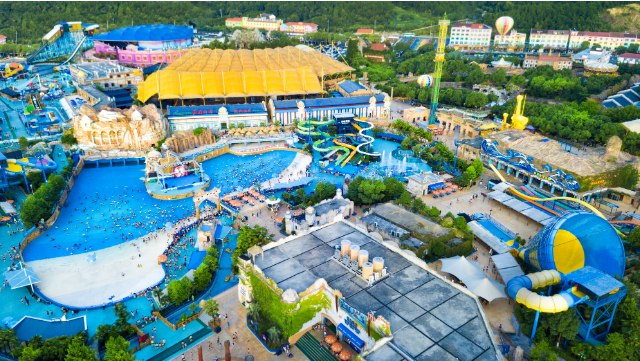 The Palace of Emperor Qin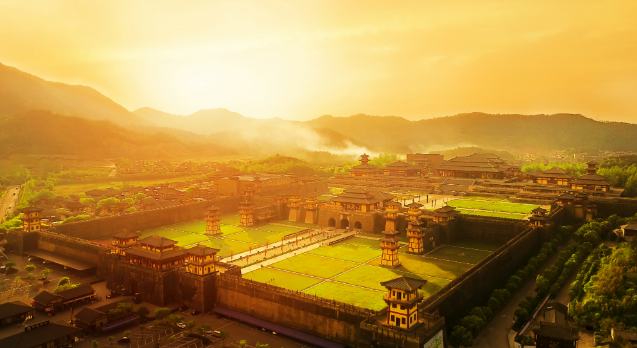 Palace of Ming & Qing Dynasties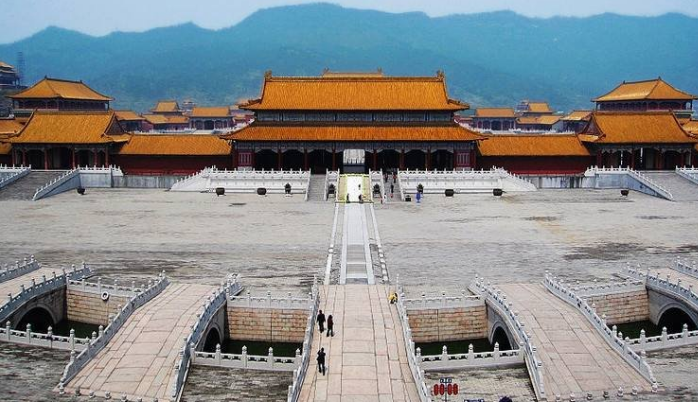 Qing Ming Shang He Tu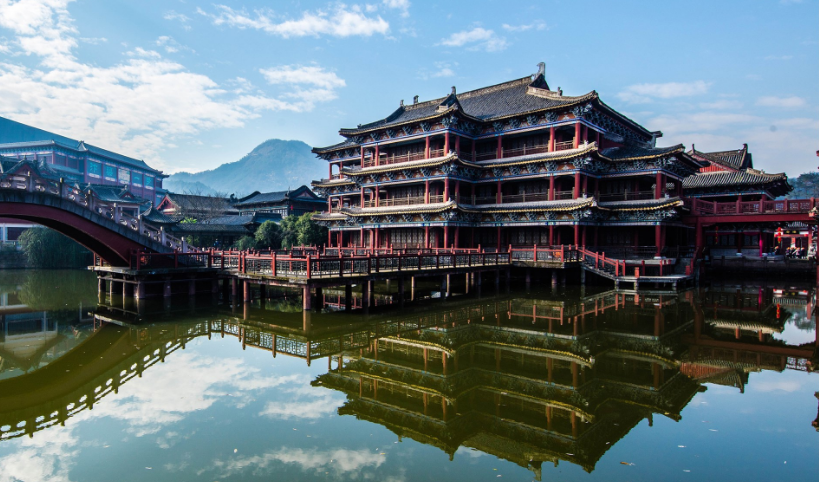 Guangzhou Street-Hong Kong Street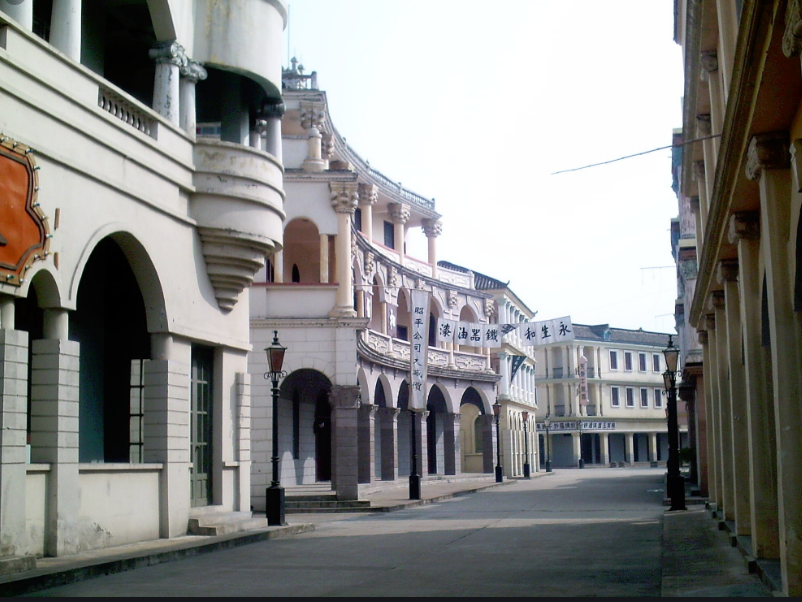 Residential Expo City in Ming and Qing Dynasties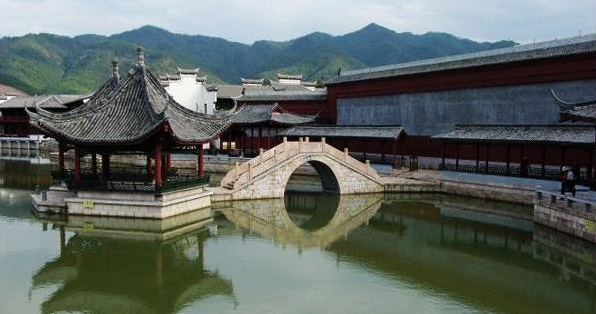 Chinese Culture Park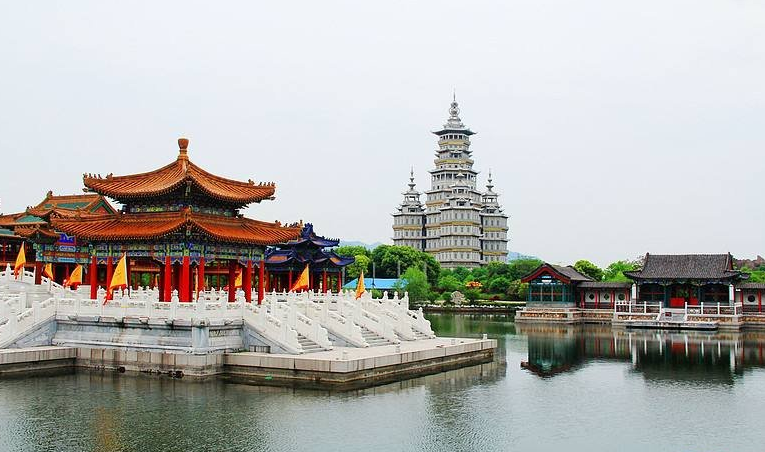 So, do you still wait and see if you recover from shopping in the market? Come to Hengdian World Studios and have some fun!
How to go to Hengdian World Studios? For foreigners, the most convenient way is to take a taxi, which is about 100RMB. It saves your time and you don't have to worry about going the wrong way.
2.Fotang Ancient Town (Admission Fee: Free)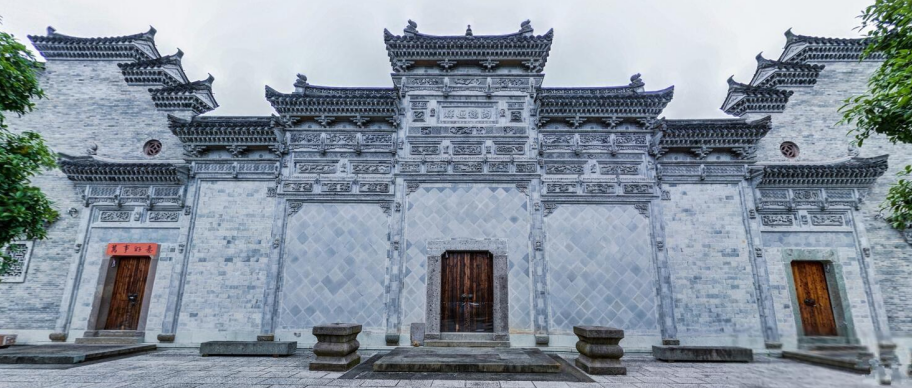 If you don't have enough time to go to Hengdian, then Fotang ancient town is a good place for travel. It's 16km away from Yiwu. You can take a taxi directly, which is very convenient. Here you can try a lot of Yiwu specialties, such as Tangyang, Donghe meat pancake, Qianzhang noodles, brown sugar, etc. Not far from the town, there is Shuanglin temple, the largest temple in Yiwu, which attracts tourists from all over the world. If you are interested, you may enjoy your time here.
3.Yiwu Futian Wetland Park (Admission Fee: Free)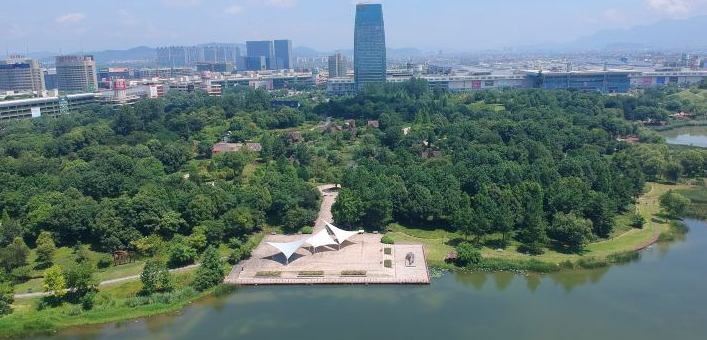 If you want to breathe some fresh air in the afternoon after shopping in the market, or in some spare morning, Futian Wetland Park is a good place. People come to exercise every morning and night, because the environment is so nice and the air is good. It's a good place for leisure and walking. It's very close to the Yiwu International Trade City (next to the District 2). Many foreigners will spend some time here in the afternoon.
4.A+ Jump (Admission Fee: $20 for 2 hours)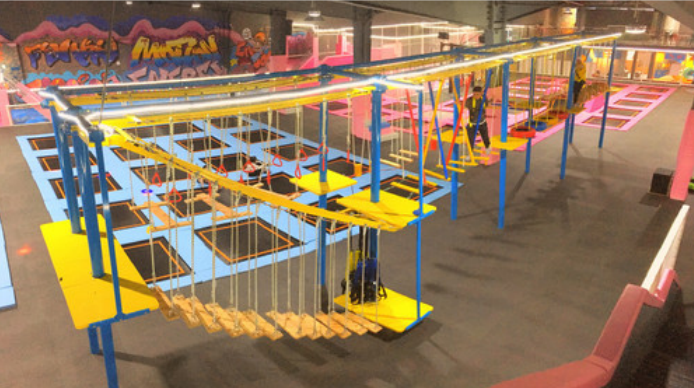 Trampoline park is a very popular in recent years. You must have seen exciting and fun project activities on Tik tok. There is also a dream ocean ball, which is quite suitable for taking photos. The ticket is 99RMB for 2 hours.If you are looking for some thrills, here is a good choice.
5.Spa & Massage (Admission Fee: $10-$20)
If you want to ease your fatigue after touring around the market, you can enjoy a massage. There are many massage shops in Yiwu, with the price of basic foot massage between 60-130 RMB (US $10-20). You can simply find one on the street.
6.Night club & KTV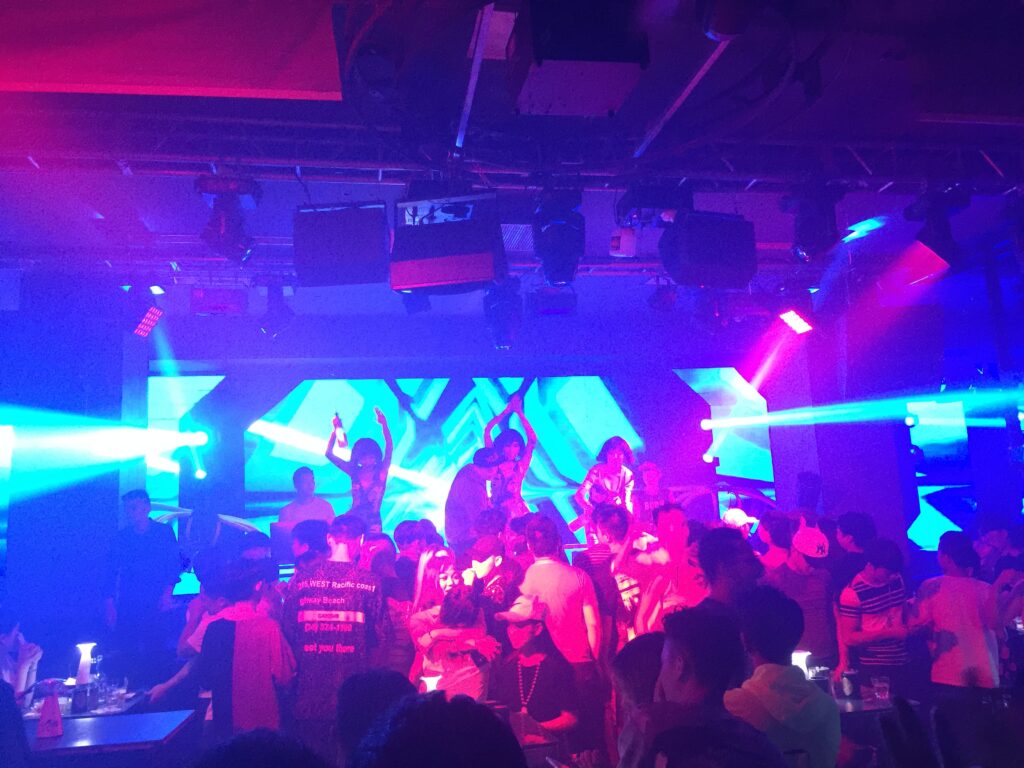 Here you can find a lot bars, night club or KTV, enjoy music, alcohol and take a rest after one day hard work.You can simply find one on the street.
Part 6: Hotels in Yiwu
As there will be many foreigners purchase in Yiwu, hotel industry is well developed here.You can find good hotels on the street. Except for hotels, there are also many foreigners living here for a long time to do business. These people are more willing to rent an apartment, which is cheap and convenient, and also make you feel like home.
1.Five-Star Hotels in Yiwu
1.1 Your World International Conference Center (¥588-1808)
Address: No.99, Xingfuhu Community.
Tel: 0579-85788888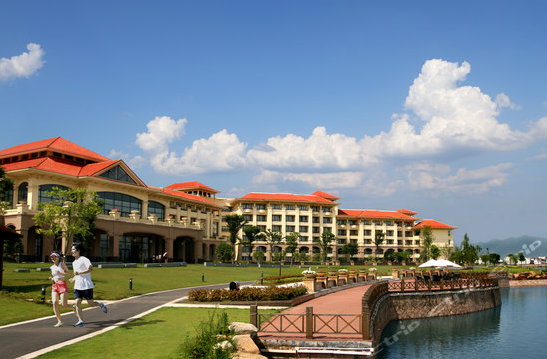 1.2 Sanding New Century Grand Hotel (¥488-1488)
Address: Shangchen Road and Futian Road
Tel: 0579-85118888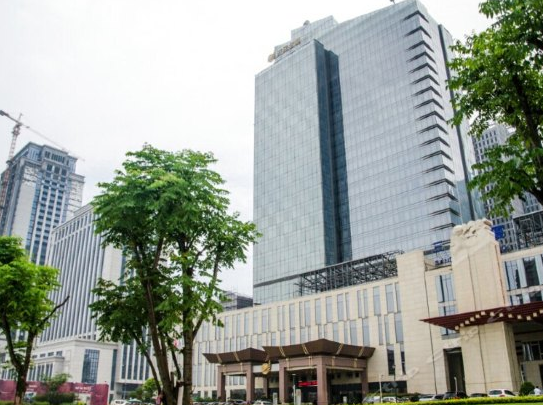 1.3 Yiwu Expo Crowne Plaza (¥648-1688)
Address: No.57, Zongze East Road, Jiangdong Streeet.
Tel: 0579-85798888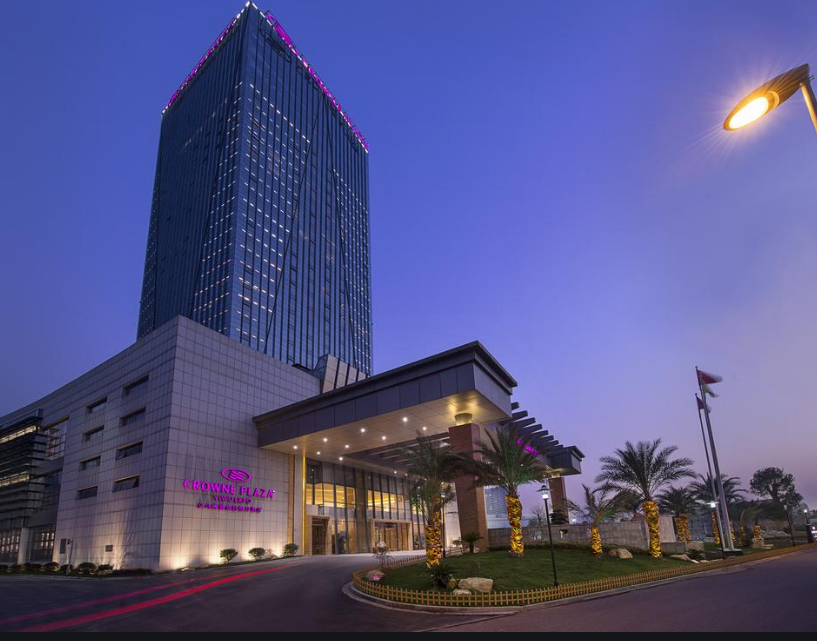 1.4 Marriott (¥816-1116)
Address: No.188, Futian Road, Futian Community.
Tel: 0579-81558888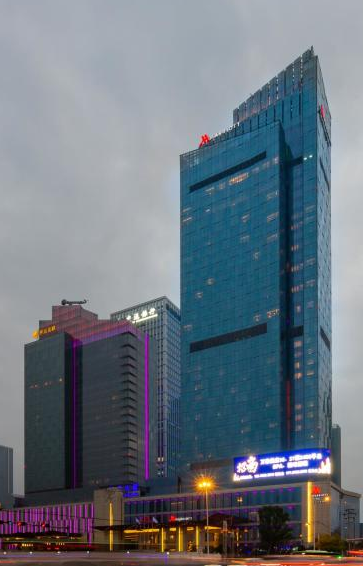 1.5 Shangri-La Hotel (¥569-1784)
Address: No.6&8, Futian Road.
Tel: 0579-81518888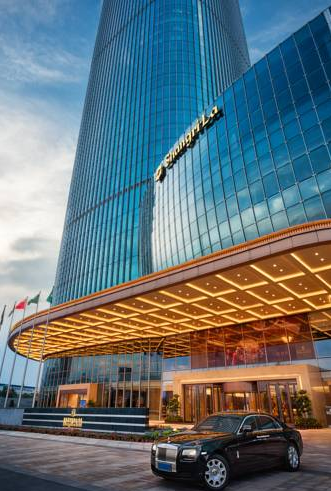 1.6 Kasion Hotel (¥468-729)
Address: No.523, Jiangbin Road.
Tel: 0579-83600377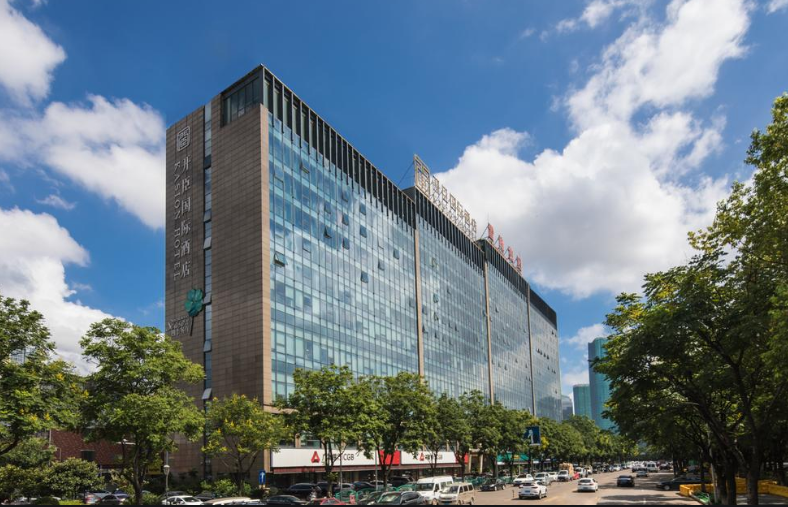 1.7 Kingdom Hotel (¥530-1128)
Address: No.168, Chenzhong Mid Road.
Tel: 0579-85268888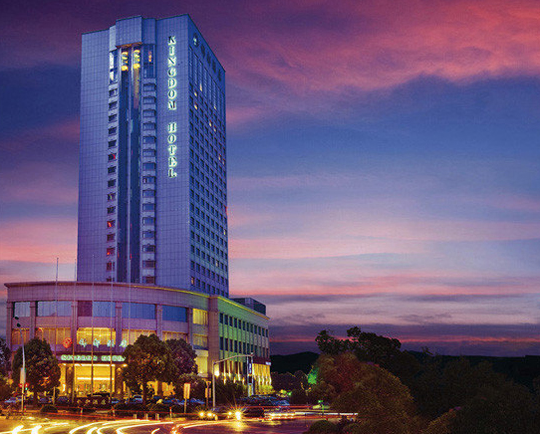 These hotels are quite expensive because of their good environment and high quality. However, if you come to Yiwu for the first time, you will usually get a discount. If you want to be closer to Yiwu International Trade City, you'd better choose a hotel that is closer. Just book a hotel according to your needs.
2.Some Four-Star Hotels in Yiwu
2.1 Yiwu Ocean Hotel (¥438-870)
Address: No.99, Futian Road.
Tel: 0579-85189188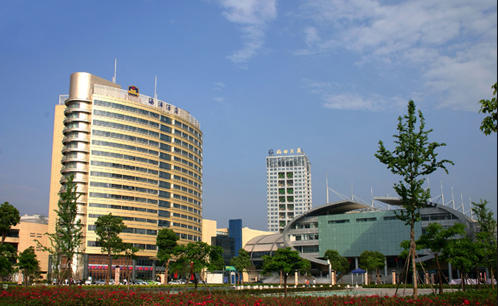 2.2 Yiwu Hotel (¥378-1050)
Address: No.103, Binwang Road.
Tel: 0579-85559999
2.3 Byland Star Hotel (¥268-619)
Address: No.300, Chenbei Road.
Tel: 0579-89968888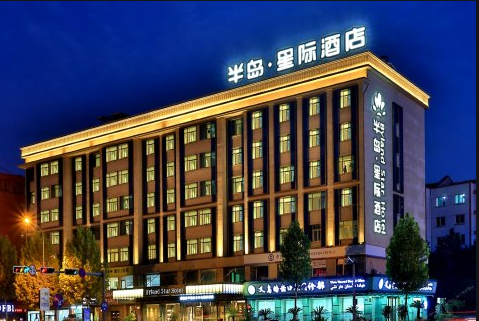 2.4 Byland World Hotel (¥262-764)
Address: No.456, Zongze Road.
Tel: 0579-85570888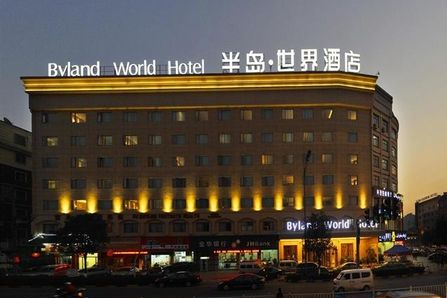 2.5 Bali Yating Hotel (¥228-568)
Address: No.1159, Gongren North Road.
Tel: 0579-85923888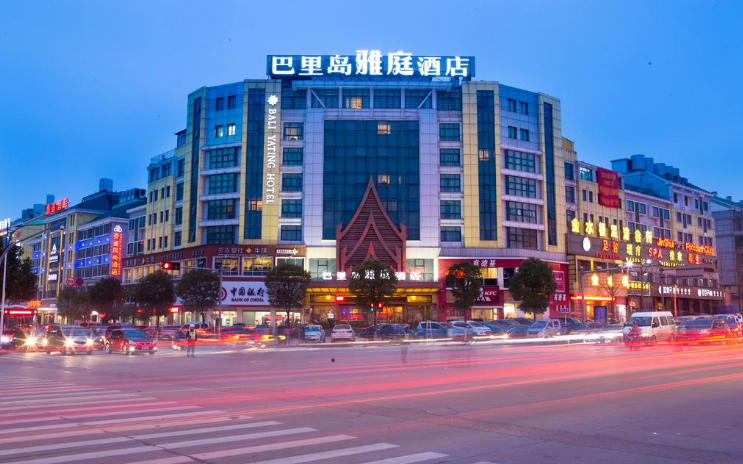 2.6 Yimei Plaza Hotel (¥398-558)
Address: No.128, Chenzhong Mid Road.
Tel: 0579-85278888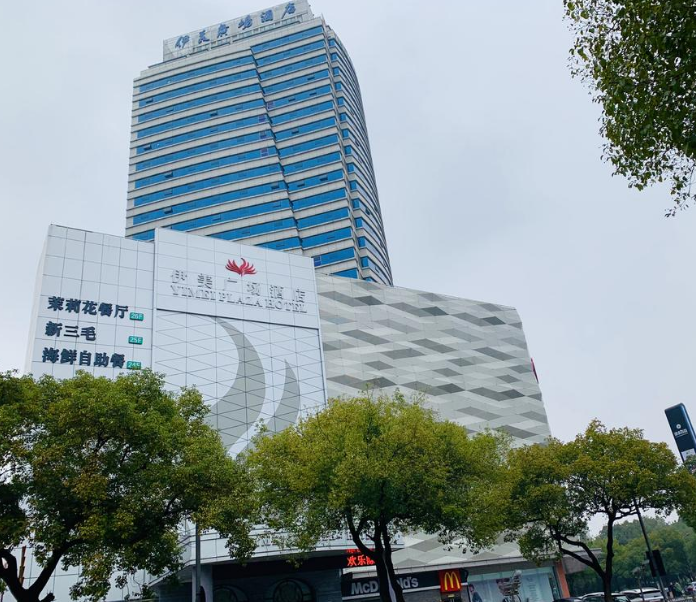 2.7 Yindu Hotel (¥478-988)
Address: No.168, Binwang Road.
Tel: 0579-85588888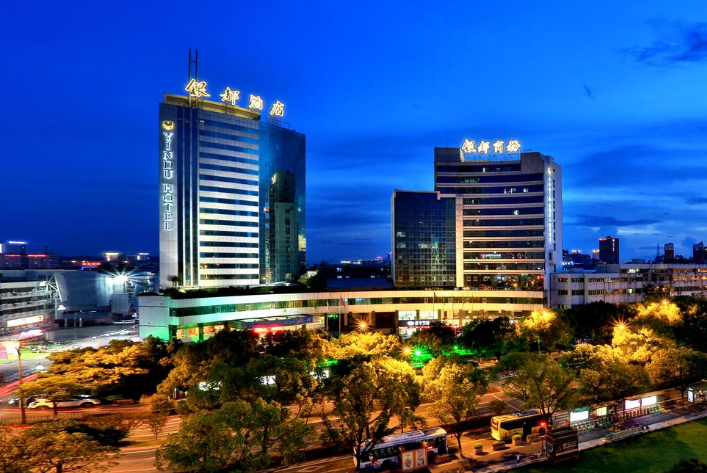 3.Some Other Fine Hotels in Yiwu
Besides these four-star and five-star hotels mentioned above, there are also some hotels that are close to the market. There are many snacks shops and stores near the hotel, which are very convenient. Following are some recommendations.
Friend Hotel (No.115, Changchun 9th Street, Gongren North Road)
Boting Hotel (No.9 Building, No.1 Yinhai Community, Gongren North Road)
Best Hotel (No.1007, Gongren North Road)
Jinhao Hotel (No.309, Yinhai Road/Gate 51 of District 3 of Yiwu International Trade Mart)
Lakai Hotel (No.17-20, No.20 Building, No.1 Yinhai Community)
Ling Shang Hotel (No.1090, Gongren North Road/No.7 Building, No.1 Yinhai Community)
Fukai Holiday Hotel (No.1135, Gongren North Road)
4.Apartment in Yiwu
In addition to booking hotels, there are many foreign friends who live in Yiwu for a long time, a few months or even years at a time. For these friends, the most suitable one is to rent a long-term apartment. Yiwu has many different types of apartments, including 1-3 bedrooms, kitchens, bathrooms, living rooms and balconies, which will make you feel like home. You can invite your friends over, or cook on your own. These apartments are usually in different decoration styles, including Chinese traditional style, Japanese style, Scandinavian style, modern urban life style, etc.. And the price is usually cheaper than the hotel reservation.
Apartment rental has its advantages and its unpleasant. Ultimately it's up to your choice. We suggest that when choosing apartments to rent, choose regular apartments or intermediary companies as possible and pay more attention to the cost of renting apartments so as to make the renting life more satisfied.
4.1 Choosing Apartments
When choosing the hotel apartment, you should choose formal and well-known ones, which will be much better in the management and supporting facilities.When choosing the ordinary apartment, we also need to determine the specific information of the landlord, that is, the property owner, or find a formal intermediary company.
4.2 Check-In
When check-in, do remember to check the overall situation of the room and related supporting facilities in detail to avoid the damage of the previous tenant and other remaining problems.
4.3 Water & Electricity
The cost of water and electricity is calculated on a commercial basis. Before renting, it is necessary to have a detailed understanding of the standards and settlement methods of water, electricity, gas, property and other related costs.
4.4 Surrounding Environment
Have a general understanding of the surrounding environment, and record the reception, property manager and other service calls.
4.5 Time Arrangement
The rental population is usually the office worker. There will be a large flow of people during the rush hour of going to work and coming back from work every day. It is really inconvenient to wait. You'd better reserve some time before going out.
4.6 Contract
In the contract, the way to deal with sublease or temporary leaseback shall be agreed in advance.
Part 7: Religion and Church in Yiwu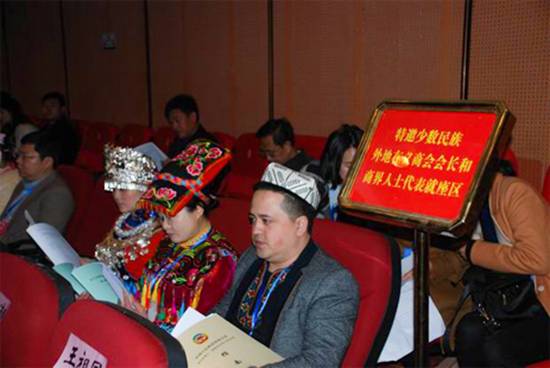 China is a country with freedom of religious belief. In the 1980s, there are only Buddhism and Christianity in Yiwu. Later it expanded rapidly to the coexistence of Buddhism, Christianity, Catholicism and Islam, with complicated personnel composition and wide social influence. At present, there are three religious organizations, 80 religious places of all kinds, more than 100 faculty members and more than 20,000 believers (excluding Buddhist believers).
You don't need to worry about any religious taboos when you come to Yiwu. On the contrary, you can find corresponding places to pray in like temples, churches and mosques. Here are some introductions to these places, hopeit will help.
Buddhist place – Shuanglin Temple
Shuanglin temple is located at the foot of Yunhuang mountain, Fotang Town, Yiwu City. It was built in the first year of Liang Dynasty (520 AD). It is well-known all over the world for its construction with Da Mo Kan Ji deciding the location, Emperor Wu of Liang demanding construction and Fu Da Shi initiating its opening.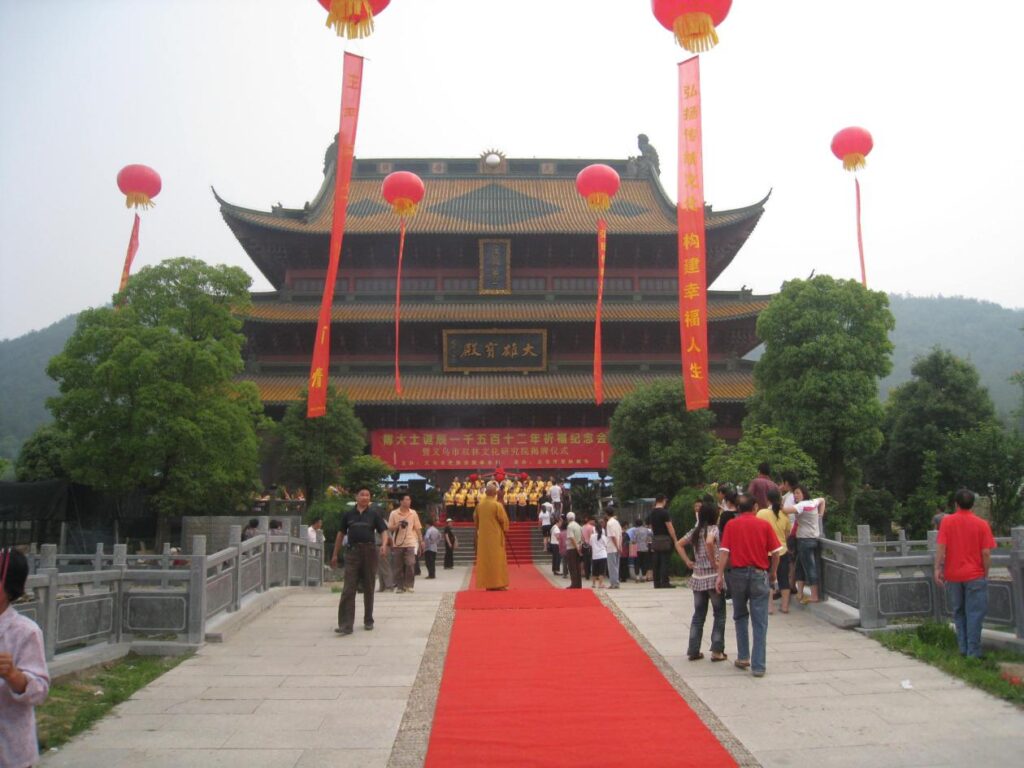 Because of Fu Da Shi's important status in the history of Buddhism, Shuanglin temple has always been the center of Buddhist activities and the holy place of Buddhism. In the past 15 centuries, there have been repeated robberies and revivals.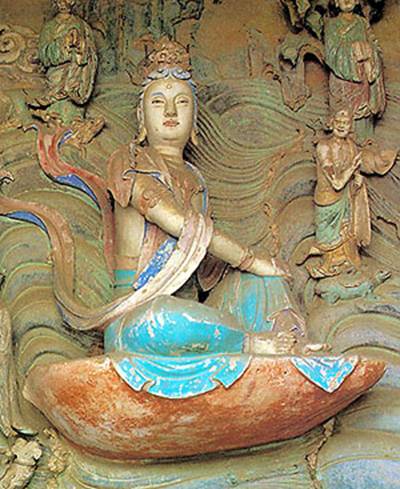 Shuanglin temple is known as "the third in China, the first in Jiangsu and Zhejiang Province". There are more than 1200 monk house in the Northern Song Dynasty. In the third year of the reign of emperor Yingzong of Song Dynasty, the plaque of "Baolin Temple" was granted by the emperor, and in the second year of the Grand View of Emperor Huizong, ten hectares of farmland was granted. At that time, there were thousands of monks and thousands of nuns in the temple. In the Southern Song Dynasty, it was one of the ten temples in China.
Christianity – New Grace Church
Located at No.237, Zongze East Road, Yiwu City, the New Grace Church of Christianity is named after the inscription of bishop Ding Guangxun, former vice chairman of the CPPCC National Committee. The New Grace Church is divided into church, comprehensive office building and auxiliary rooms, covering an area of 9,132 square meters, with a total construction area of 8,712 square meters, which can accommodate 3,000 people to meet at the same time. The foundation was laid on May 18th, 2000, and it was formally put into use through completion acceptance on December 12th, 2001. On April 18, 2002, the inauguration ceremony of the New Grace Church was held. Bishop Ding Guangxun attended the inauguration ceremony and delivered a speech. He called the New Grace Church as a model of self support in the "three selves" and personally inscribed the plaque "New Grace Church of Christianity".
Yiwu Catholic Church
Yiwu Catholic Church is located at No. 95, Chouzhou West Road, Yiwu City, with a building area of 237 square meters. It was established in April, 2008 by Wenzhou Catholics who worked in Yiwu. The opening ceremony was held on June 14th, 2008. At present, there are nearly 200 Catholics living in the church.And occasionally a few believers from South Korea, Africa and other countries would attend the meeting.
Mosque
It is located at No. 90, Jiangbin West Road, Yiwu, covering an area of about 20 acre, with an area of 3,000 square meters of venues.
From 2005 to 2006, the growth of foreign Muslims in Yiwu was relatively fast. Every Friday, about 5,000 people took part in the weekly gathering. About 20,000 Muslims in Yiwu did business. In April, 2007, their population was close to 7,000. 40% of the Muslims came from Yemen, Saudi Arabia, the United Arab Emirates, Iraq, Kuwait, Lebanon, Palestine, Iran, Syria, Jordan, Libya, Egypt, Tunisia, Morocco, Algeria, Mauritania, Mali, Sudan, Pakistan, Afghanistan, India, Malaysia, etc.
Thanks for your attention
If you have anything that you're interested in, just leave a message on comments or request. Thank you so much for your support. From all the comments, we will regularly reward the lucky guy some bonus.