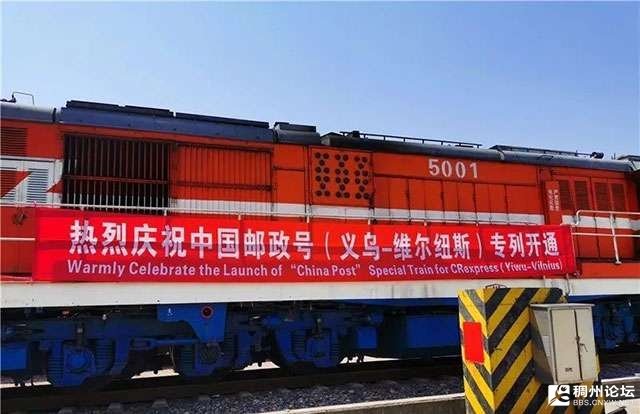 On the morning of May 4th, with the China Post special train—- "Yiwu-Vilnius" Madrid-Yiwu Train X8026/5 launching from Yiwu West Station to Vilnius, the capital of Lithuania, a European country that is 10,146 kilometers away, marking the official operation of the 12th International Railway freight line of Madrid-Yiwu Train. It means that the route of "Madrid-Yiwu Train" has been expanded again, successfully opening up a new green and efficient route from China to the European Baltic region.
The Lithuanian special train is also the second new channel for China Post's international mail evacuation opened in Yiwu within one month after Yiwu-Marasevic special train. And it has become the widest in concentrated places, longest in mileage and most in containers mail train of Madrid-Yiwu Train. So far, Yiwu is not only China's first county-level city that has opened rail and postal trains. But also it outnumbers other cities on its special trains, making the "Madrid-Yiwu Train" an essential channel for railway transportation and mail to Europe.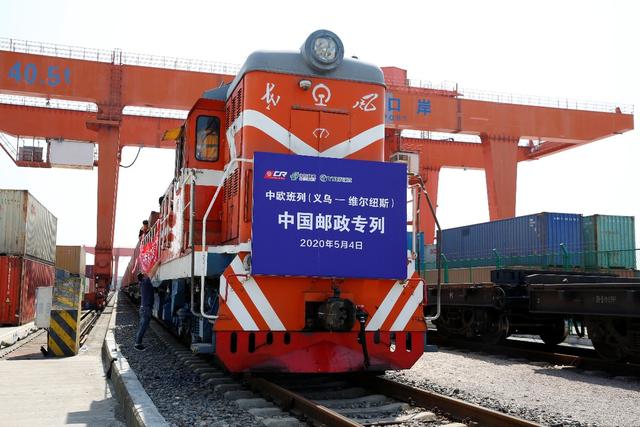 The Yiwu-Vilnius special train will leave China from Horgos, Xinjiang, traveling through Kazakhstan, Russia, and Belarus, and finally arrive in Vilnius, with a total distance of 10,146 km. The train is loaded with 100 standard containers from Zhejiang, Shanghai, Jiangsu, Fujian, and Shandong provinces (cities), with a total of 353.77 tons of international mail. After the train arrives in Lithuania, the international mails will be distributed to 36 European countries, including Spain, Denmark, Switzerland, and France.
Lithuania is located on the east coast of the Baltic Sea, at the crossroads of the Asia-Europe Transportation Corridor and the North-South Traffic Arteries of the Baltic Sea, and has a key and dominant position in the Asia Europe logistics chain. The official operation of the "Yiwu-Vilnius" train has become another new international transportation channel from China to the European Baltic Sea region, providing a new plan for the international mail delivery during the fight against COVID-19 epidemic. According to the overall coordination and assembly of postal mail, the train is scheduled to run at a frequency of one train per week.
In the context of global cooperation in the fight against COVID-19, the "Madrid-Yiwu" train has played the role of a new artery for international transportation and built a green channel for European countries to obtain medical supplies and daily necessities timely. It is reported that since the beginning of this year, 133 "Madrid-Yiwu" trains have been in operation, with 11,220 TEUs shipped, showing a year-on-year increase of 44.1%.