A product's packaging is the first thing that a customer interacts with. It is the packaging that hints about the quality of a product and the business selling it. Therefore, smart businesses take their packaging very seriously.
Whether you sell a single product with the same size and specifications or run a general store selling multiple items of varying shapes and sizes, you must be worried about using the best packaging for your products.
In this article, we will learn how packaging can impact your business and what makes good packaging that aligns with your business goals. Most importantly, you will learn how to get the best packaging for a product in 2023 using the most effective and profitable ways.
Let's start.
The Importance of Packaging a Product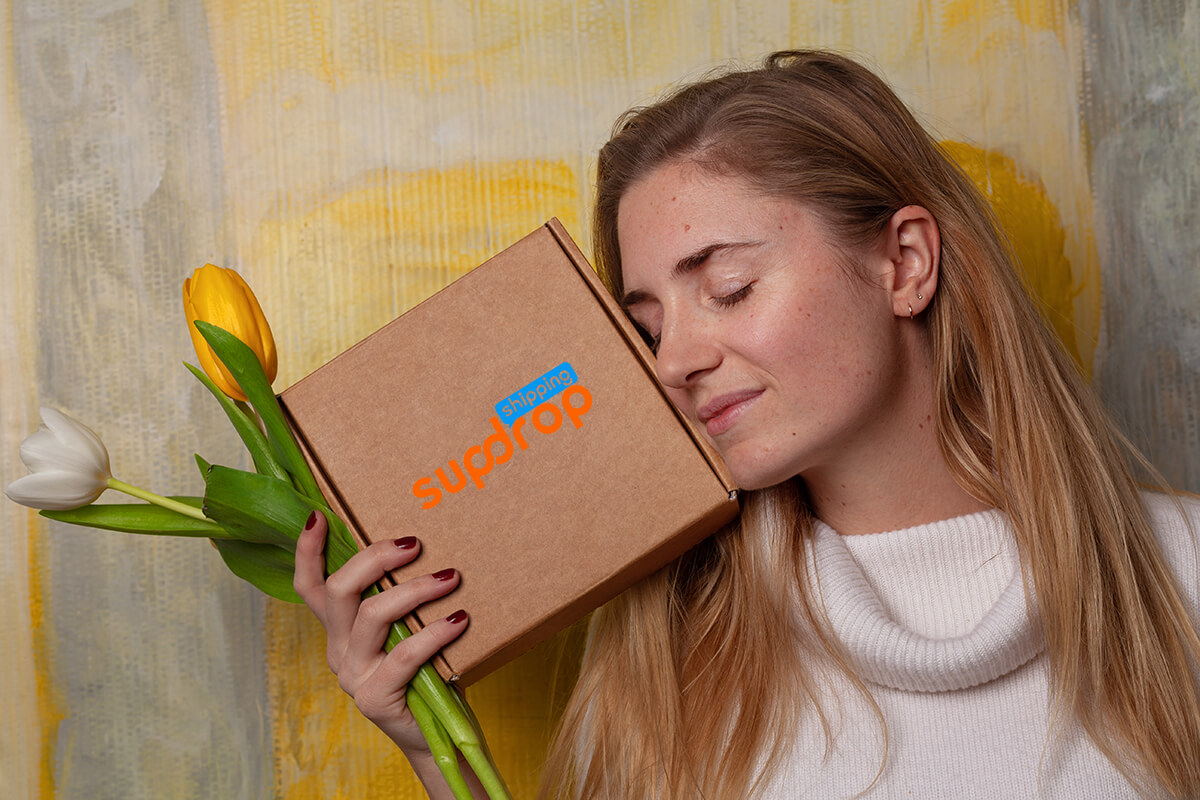 If you are reading this article, you are most probably aware of the importance of packaging. But if you are impartial about using the best packaging for your product, the following points will surely convince you to have a strong emphasis on packaging.
Increased Product Protection
One of the foremost functions of packaging is to protect the product inside it. Good packaging is not only designed to have a good visual appeal, it also provides a form grip and added protection to the product.
This is especially true in ecommerce. Online orders go through multiple shipping processes, putting a reasonable burden of protecting a product on its packaging. Therefore, ecommerce businesses must take packaging seriously.
Strong Impression of a Business
Consider product packaging as a gift for your loved ones. No matter how expensive your gift is, if you hand it over in bad packaging, it won't have a pleasant impact. The same is the case with your product's packaging.
Your packaging defines what impression your business will have in the minds of your customers. Presentable packaging impresses your customers, and they already start thinking positively about your business.
Unboxing Experience
Customers are excited about getting their hands on their favorite things they have ordered. You can maximize their joy by packing their items in striking ways.
Users give much importance to their unboxing experiences. That's why expensive items like smartphones, jewelry, and handbags are usually packed with extreme care and protection.
Increased Brand Awareness and Recognition
Don't put all the burden on your products to earn a reputable name in your niche. If you run a private label business, you must consider designing your packaging in a unique manner. This will increase your brand's awareness among your customers.
Branded businesses take special care of their packaging. Some brands design their packaging in a way that customers can recognize those brands just by looking at their packaging.
Repeat Orders
If you sell products that are also available with other sellers, how will you ensure that your customers buy those products from your business again and again? Good packaging can help you get repeat orders.
This situation particularly applies to the wholesale business model. You can't make a difference with your products by just reselling them. But you can always make a difference with your packaging.
Good Product Reviews
A good product earns you a happy customer. But a good product packed beautifully achieves customer delight. If you have an online store that relies on product reviews for growth, good packaging can help you with that.
A customer who is satisfied with the product will only write about the product in the reviews. But if your customers are also overwhelmed with your packaging, they will most likely mention it in their reviews.
Customer Referrals
Referrals get you more orders from customers you didn't even target during your marketing campaigns. It is the most productive way of expanding your business without spending extra bucks on your advertisements.
Good packaging brings higher chances for your customers to refer your business to their social circle. Think of your customer's friends and family noticing your special packaging and developing a good psychological impression of your business.
Optimizes Shipping Costs
Shipping poses one of the main costs to a product's overall pricing, and packaging plays an important role in deciding the shipping costs of every parcel.
You cannot pack a small item in a large box, as it may incur higher shipping costs due to the factors like volumetric weight. So, designing perfect packaging is vital in deciding the overall costs and profit margins for a product.
Less Returns and Refunds
Good packaging helps reduce returns and refund requests from your customers. If your packaging makes your customers feel important, they will be willing to cooperate with your company in case of minor issues.
Defected or broken products received in bad packaging will ignite your customer's disappointment. You can mitigate their dissatisfaction by presenting your products in extraordinary ways.
Competitive Advantage
As the retail world is getting heavily competitive, businesses are eager to find ways of competitive advantage. Using exclusive packaging is an efficient way of knocking out your competitors.
While other sellers may be using standard boxes, you can stand out by packing the same or similar products in a way that makes your business preferable over others.
Main Components of Good Packaging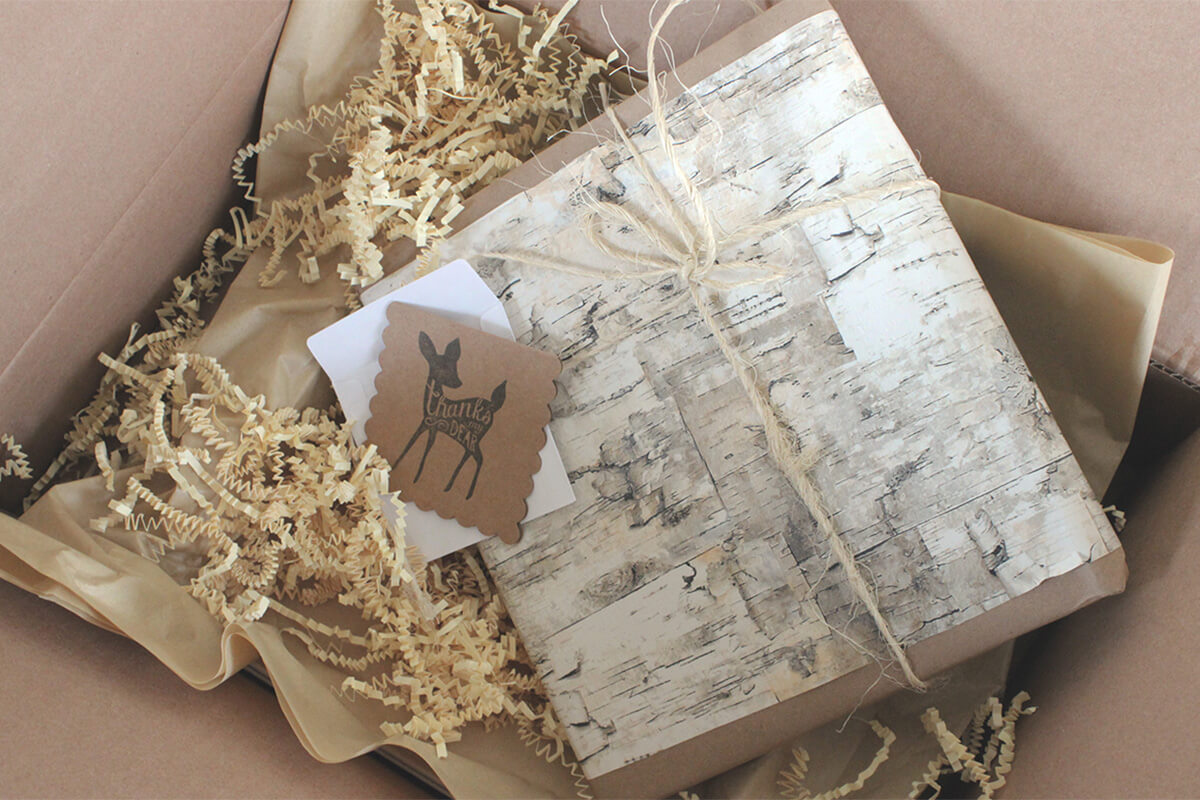 After establishing the importance of good packaging for your products, let's understand what makes good packaging. You must consider the following components of good packaging when deciding on a bulk order.
Let's have an overview of the general anatomy of standard packaging.
Packaging Material
Raw material plays an important role in every packaging. You must decide which raw material should be used in your packaging. You can tell your packaging suppliers to share the list of raw materials available with them, so you can choose the right one for your business.
It is important for a business that the packaging material aligns with the company's short and long-term objectives. For example, if you use harmful raw materials in your packaging, it may socially or morally impact your business sooner or later.
So, choosing the right raw material is the key to achieving perfection with your packaging. You must consider that the raw material of your packaging may have a significant impact on your business reputation.
Packaging Strength
As protecting a product is one of the primary objectives of packaging, you must ensure that packaging must be strong enough to hold your product and keep it safe during transit.
You should share your product details with your suppliers, so they have an idea about making the right packaging according to your items. If you have delicate items, the supplier must design the packaging accordingly.
You may ask your suppliers to share the strength of the packaging they will design for you. You should also ask them what type of packaging they manufactured earlier for similar products, so you have references beforehand.
Packaging Adhesives
Adhesives are also important components of packaging. They are used to fold, bind, and keep the packaging intact.
You must ensure that the adhesives used in your packaging are high-quality, so that it doesn't rip apart in any case. This is especially true if the shipping process is across borders, as it is prone to mishandling in many places.
Packaging Seals
Seals are also vital in every packaging. They protect a product from factors like environmental impacts and loading/unloading adjustments.
While you must ensure packaging seals for every type of product, you must pay special attention to them if your product is food grade.
If you don't seal a food item properly, it will likely decompose earlier than expected. A proper seal also protects a product from getting contaminated.
Printing and Color Scheme
The printing and color scheme of your packaging is also important in deciding the final shape of your packaging. If you run a private label business, printing and color scheme must be the crucial factors for you.
A branded business ensures that the printing, stickers, and overall color scheme of the packaging resonates with the brand's theme.
Think of this factor as designing the logo for your brand. While you shouldn't overthink these factors, it is important to use the colors already present in your brand's logo or taglines.
Packaging Inserts and Fillers
Suppose you sell multiple products of slightly varying sizes, and you want to get standard packaging for every product to save packaging costs. What would you do if you had to pack a product in a slightly larger box?
That's where the packaging fillers are used to avoid items from moving freely inside the packaging. Many businesses use waste paper, like pieces of old newspaper, as packaging fillers.
You can use similar fillers or slightly better fillers, like colored stripes, to increase the impact. Just don't forget to do a cost analysis before deciding.
Brochure or Promotional Material
Smart businesses make full use of their packaging. They include brochures and promotional material inside the packaging to promote other products.
You can also include a brochure if you have multiple items in your store. This way, you can use your packaging to cross-sell other products from your store.
If you have not developed brochures or promotional material for your company yet, you can always ask your packaging supplier to do it for you. Additionally, you can put a simple "Thank You" note inside your packaging.
Common Types of Packaging in Ecommerce
Let's discuss the most common types of packaging in the section below. As the variety of packaging is widely used in ecommerce, we will focus on the types of packaging used in online businesses.
Corrugated Boxes
You must have noticed that corrugated boxes are used to deliver online orders. These boxes vary in size and quality but are mostly designed in square or rectangular shapes.
You may have experienced receiving your products in corrugated boxes when you get orders from sites like Amazon. These boxes are designed using multiple layers of different materials, including cardboard.
You have to define your requirements, like your product's size, weight, dimensions, and fragility, before ordering corrugated boxes that best suit to protect your products.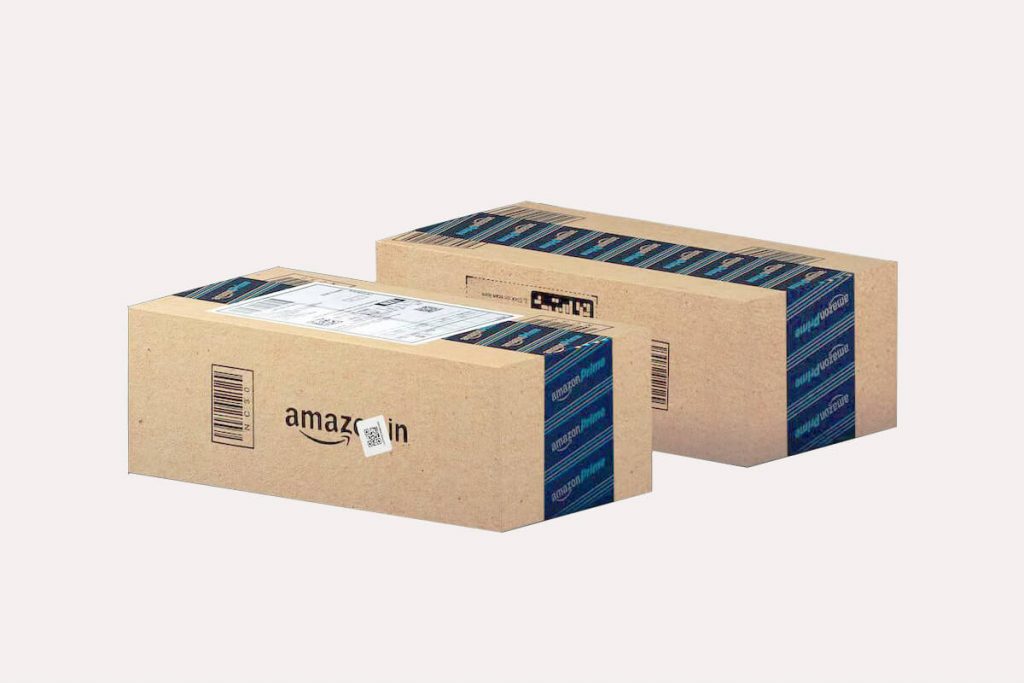 Paper Bags
Paper bags have recently started replacing conventional plastic bags, due to the increased awareness about the harmful impacts of plastic. These paper bags are used equally in online businesses and physical shops.
They can also be of different shapes and sizes. These paper bags are disposable. They are either used independently or to hold an already packed product.
The most common type of paper bag packaging is made using kraft paper. That's why these paper bags are also referred to as kraft packaging.
Flyers
Flyer packaging is a simple bag that has one opening to put the products inside it. These bags usually have adhesive on one side to be sealed. Businesses also use additional tapes to ensure the products stay inside these bags.
Flyers bags are either made of paper or plastic to provide decent protection to products. They usually come in standard sizes, so they can be folded if the products to be packed have smaller sizes.
You must have seen these flyer bags with local courier companies. They are used to pack documents or lightweight products to deliver smoothly without the risks of damage or contamination.
Breathable Packaging
Breathable packaging refers to the type of packaging that is designed in a way to keep the products fresh for longer times. If you sell food items, this is the type of packaging you may be looking for.
Breathable packaging is usually porous, so the holes allow fresh air to pass through the packaging. These pores control the amount of oxygen and moisture inside the packaging.
This type of packaging can be made of different materials. The most common raw material used in breathable packaging is paper and starch.
Wrap-up Packaging
You may run a short-term business for which you don't want to care too much about your packaging. Take the example of a dropshipping business, where you only worry about getting quick sales. That's where businesses just wrap up the products to save packaging costs.
You may also run many dropshipping stores to check what sells best, so you can safely move on to starting a long-term business with your winning products. You may not need expensive packaging for such types of businesses.
You must have noticed wrap-up packaging when you order small items from online ecommerce sites like AliExpress. You may just wrap up your products with simple paper or plastic to keep them protected and ensure that it stays in place during transit.
Branded Packaging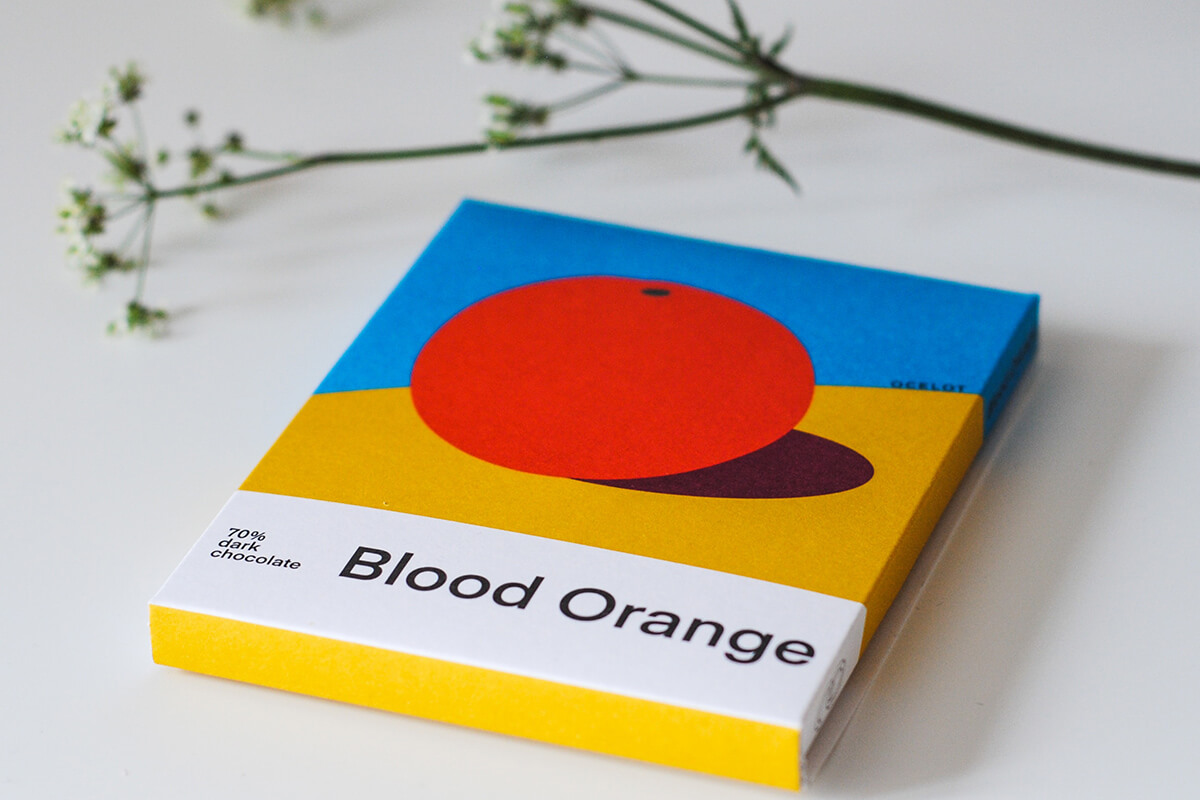 Branded packaging is exclusively designed for a specific business or brand. This packaging may be similar to the normal packaging used by other sellers but with small tweaks to make it unique.
These small changes may include a special color scheme or design of the packaging. Just like a branded product, this packaging may also include a simple brand logo to make it exclusive.
It may also be altogether different than usual packaging. Established businesses or brands use this packaging to promote the uniqueness of their brands.
Eco-friendly Packaging
Most packaging elements go to waste after a customer takes out the product. During the last few decades, these packaging materials started putting daunting side effects on mother nature, and the need for eco-friendly packaging arose more strongly.
That's why responsible businesses started using eco-friendly packaging that is not harmful to the earth. These types of packaging may be in any form or shape, but they are made of environment-friendly materials.
Using eco-friendly packaging has also become the core requirement of international regulatory bodies. Customers concerned with environmental sustainability prefer ordering products with eco-friendly packaging. That's why it is in high demand and is recommended for every business.
Types of Eco-friendly Packaging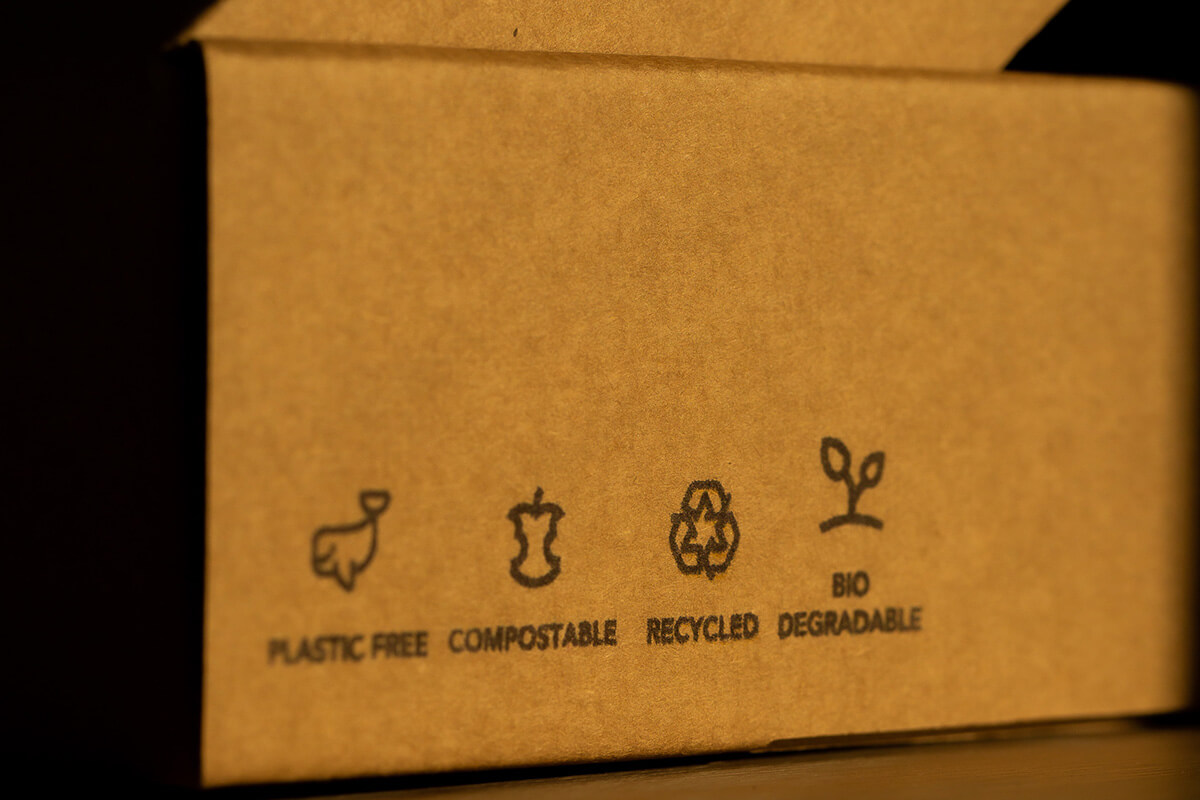 Due to the growing importance of eco-friendly packaging, it is highly advisable to use it to earn a good name for your business. But before you decide on using this packaging, you must know the popular types of eco-friendly packaging.
Let's briefly discuss the most important types of eco-friendly packaging:
Sustainable Packaging
Sustainable packaging refers to the type of eco-friendly packaging that has the minimum or negligible side effects on our planet. The word "sustainable" infers that our environment will sustain even after this type of packaging is disposed of.
As with any other packaging, raw materials used in sustainable packaging have a major role in making any packaging sustainable. You must have heard that harmful plastic bags take thousands of years to properly decompose. Sustainable packaging is free of harmful materials.
Recyclable Packaging
Recyclable packaging refers to the type of eco-friendly packaging that is made of recyclable materials, like paper, fabric, glass, and cardboard. These materials are not considered harmful to the planet, as they can be recycled and used repeatedly.
This type of packaging can be discarded and reused to make similar packaging without adding further to the planet's waste. You just have to make sure that the recyclable packaging is disposed of at the places where it can be picked up again for recycling processes.
Bio-degradable Packaging
Bio-degradable packaging uses materials that decompose easily in the environment. Unlike harmful substances, these materials typically decompose within a few days or months. So they are not considered harmful to the environment.
Raw materials such as corn and starch are most commonly used in making bio-degradable packaging. Manufacturers also use food waste or animal waste as bio-degradable raw materials. Consumers can safely dispose of this packaging, as they do not affect our environment's sustainability.
Compostable Packaging
Compostable packaging is one step ahead of other types of eco-friendly packaging. Instead of harming the environment, compostable packaging helps make a piece of land more fertile. The special type of raw materials used in this packaging encourages plant growth in the area where this type of packaging is disposed of.
Many businesses have earned good reputations by using plantable packaging to sell their products. This packaging has plant seeds induced inside the layers of packaging. Consumers are specifically directed to tear that packaging and throw it at places where they want to grow plants.
How to Source the Best Packaging for a Product?
You must have got some professional knowledge about different kinds of packaging by now. Also, you may have decided which type of packaging will work best for your products or business. So, how to source the best packaging for a product?
Let's explore some common methods of sourcing the best packaging for your business.
Online Research
You can find the best packaging suppliers by doing simple online research. Good packaging suppliers have carefully crafted their websites so that users can find them easily.
In addition to the search engines like Google, Bing, and Yahoo, you must try to look for the best packaging suppliers on social media platforms, like Facebook, LinkedIn, and YouTube. You should also expand your research to online B2B marketplaces like Alibaba, DHgate, and Made-in-China. These platforms host a variety of suppliers, including the ones specializing in selling packaging.
Discuss with Your Existing Suppliers
Wholesale suppliers or direct manufacturers are indispensable to a retail business. If you are sourcing products from third-party suppliers, you may also discuss your special packaging requirements with them.
A direct manufacturer may also have the facility to manufacture packaging in addition to the products you sell.
So, it is highly advisable that you discuss your packaging requirements in detail with your manufacturer. Even if you don't come to a packaging agreement, your supplier can refer packaging manufacturers to you.
Many suppliers would agree to arrange the type of packaging you want for your products. So, it's better to make a consolidated deal.
Local Arrangements
You can also consider arranging the packaging for your products locally from the nearest area. You may find many packaging suppliers from the wholesale market in your town.
This would not only be cost-competitive but also give you a chance to make small tweaks to your packaging, especially if you have a small number of daily orders to fulfill. For example, you can just get a binding tape printed for your brand and fix it around simple packaging to turn it into a branded one.
Arranging packaging would suit you better if you fulfill your orders yourself. For example, if you are an FBM (Fulfillment By Merchant) seller on Amazon, you can consider arranging the packaging for your products locally from your area.
Hire a Sourcing Agent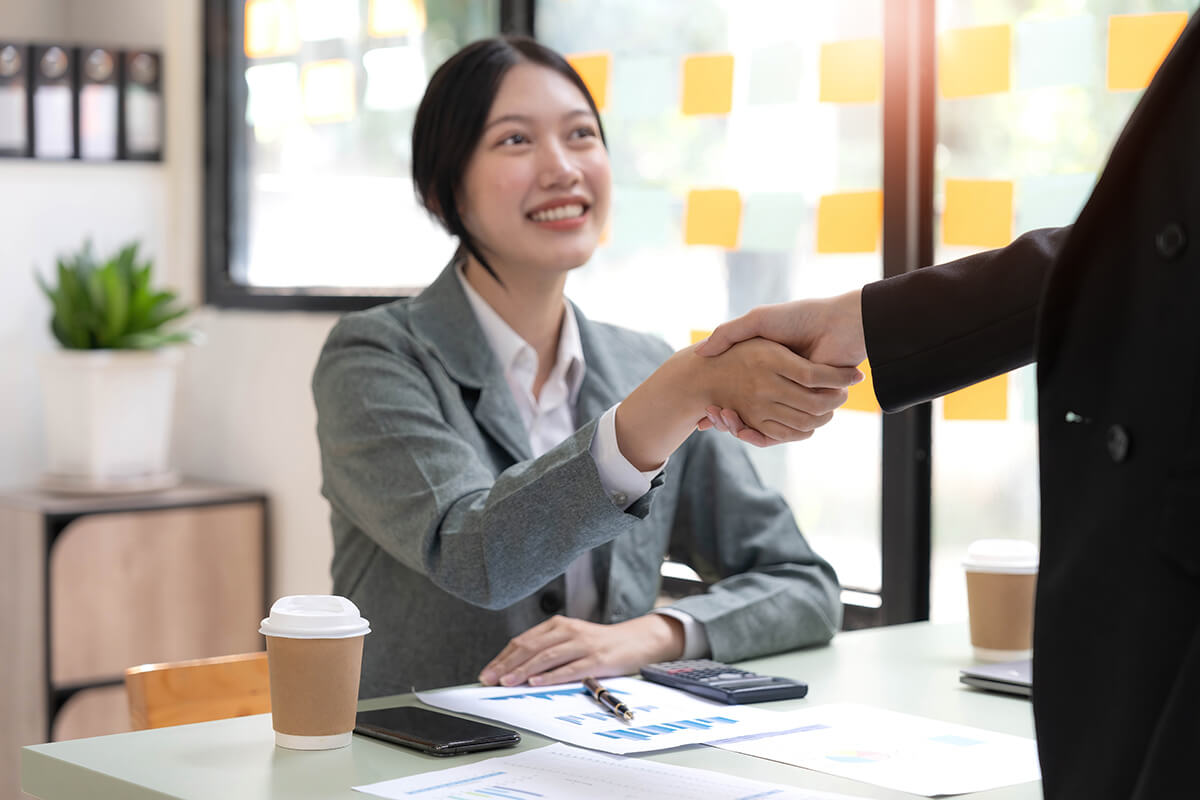 Another great idea to source the best packaging for a product in your niche is to hire a professional product sourcing agent. Sourcing companies are experts in finding products at the most competitive prices.
Additionally, they have a widespread network of suppliers, including manufacturers and wholesalers. So, they know where to look for the required products, and packaging is no exception. Hiring a sourcing agent is highly recommended if you plan to source packaging from a country other than the one you live in.
For example, if you plan to source packaging from China, it may take forever for you to reach the best packaging supplier. China sourcing agents would get you the best packaging at competitive prices, saving you time and effort in the long run.
DIY Options
Designing the perfect packaging shouldn't always be a Herculean task. It can be as simple as putting some stickers of your company's logo and inserting good-looking Thank You notes in your packaging. You may get simple packaging and customize it a little bit to stand out.
DIY packaging ideas are especially relevant if you sell delicate or handmade items. DIY packaging would coincide with the idea of your special products. If your audience likes specially crafted products, they would love specially designed packaging too.
For example, if you are a Handmade seller on Amazon, you must consider designing your packaging on your own. This could maximize your sales and bring more profits to your business. You can also do it by putting a sticker on the usual packaging box.
Checklist to Get the Best Packaging for a Product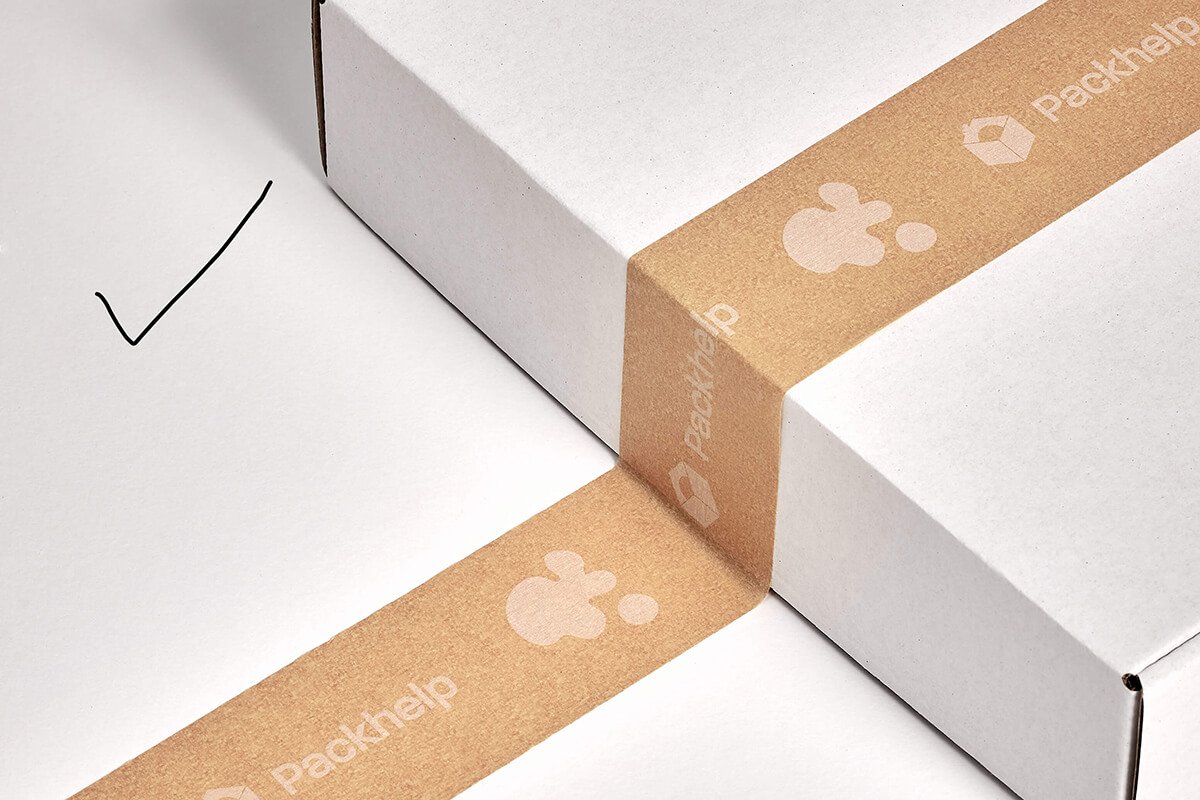 You have learned about all the important aspects of the best packaging for a product in your business. Before you place an order for the packaging, don't forget to go through the following checklist to be sure enough to encompass the important points.
Here is a quick checklist to get the best packaging for a product:
Your packaging must be compatible with all products of similar sizes.
You must perform your research before placing a bulk order for packaging. Also, consider getting a sample before bulk order confirmation.
Consider Universal Packaging
Sourcing universal packaging like cardboard boxes is not a bad idea, especially if you are running a new business.
Consider Shipping Charges
Ensure that your packaging has a minimal effect on shipping costs in terms of weight (actual or dimensional.)
Aligns with Your Business or Brand
The best packaging aligns with the image, goals, and social responsibility of your business.
Outperform Your Competitors
Closely monitor the packaging options that your competitors offer to their customers, so you can outperform them.
Compliance with Platforms and Official Bodies
Ensure that your packaging complies with the platform you use to sell your products online. For example, Amazon requires prep services before you dispatch your products to their warehouses.
Your packaging must also comply with the official regulatory bodies to avoid getting banned.
While investing in packaging is a great idea to expand your business, you must do a cost and profit analysis while deciding on your packaging. This will help you make the right decision.
Sustainable ecommerce is the future of the business world. Start using sustainable packaging today to earn a reputable name tomorrow.
Measuring the Impacts of Packaging on Your Business
So, you have used the best packaging for your products. Now what? How will you know if the packaging has brought you any good results?
Let's find out how to measure the impact of the best packaging in your business.
KPIs for Packaging Effects
You must establish some key performance indicators to gauge your business growth after your new packaging. You can analyze sales trends and positive reviews before and after using the new packaging.
Customer Feedback
You must encourage feedback and suggestions from your customers on how they feel about your packaging and how you can improve it.
Hit and Trial Method
You may use different types of packaging to see which works best for your business. At the end of the day, the packaging that has brought you higher profit margins and earnings should be your choice.
Packaging Innovation
If you have limited options to change your packaging every time, you can try implementing some innovative ideas in your packaging. For example, you can consider inserting handwritten notes inside the packaging to see the difference.
Continuous Improvement
As for any other aspect of a business, getting to the best packaging is a continuous process. You must improve regularly to achieve the desired level of packaging performance.
FAQs about Get Packaging for a Product in 2023
Following are the answers to the most frequently asked questions about how to get the best packaging for a product in 2023. Read them to enhance your knowledge and resolve any existing or potential queries you may have.
What Is Customized Packaging?
Customized packaging is a special type of packaging that is tailor-made for your products or business. From the raw materials to design, size, weight, and capacity, everything is decided by the buyer in customized packaging.
People often mix up customized packaging with branded packaging. While they are fairly similar, both types of packaging are different. Customized packaging is fully designed in a unique way while the branded packaging may be as simple as a general delivery box with a company logo on it.
Should a Small Business Go for Custom Packaging?
Small businesses striving to find their place in a competitive environment are always looking out to cut costs and increase profits. If there is a huge difference in costs between regular and custom packaging, small businesses may avoid using custom packaging.
But if there is not a reasonable difference between the costs of general and customized packaging, it is recommended to use custom packaging to increase your customer base.
What Are the Common Packaging Materials?
Packaging materials may vary depending on the type of packaging to be manufactured. The most common types of packaging materials include the following:
Paper
Cardboard
Fiberboard
Human or animal waste
Waste food
Corn
Starch
Fabric
Aluminum
Glass
How Much Should You Invest in Packaging?
While it is true that a business must always strive to maximize profits, you cannot do so if you ignore investing in your packaging.
There is no set rule to invest in your packaging but to give you a general idea, you should consider allocating 10% to 15% of your product's retail price to your packaging.
Is Packaging More Important Than the Product?
No. While we strive to put enough stress on the importance of packaging, it is still a supporting element for your product. Customers order products, not the packaging.
We may call packaging the most striking or immediate attribute of a product, but it is not more important than the product itself.
Summary
Packaging is probably the single most aspect of a product you can use to maximize your orders and customer base. As a successful retailer, you must master the art of presenting your products to your customers.
We have discussed the most highlighting aspects of packaging in this article. We have also discussed efficient ways to get the best packaging for a product. Don't forget to refer to this article before deciding on the packaging for your business.
If you want help sourcing the best packaging for a product at the most competitive prices, fill up our simple form now. We will help you through every step, so you make the most out of your packaging.
Meta Description
Learn how to get the best packaging for a product in this article and never make a mistake with your packaging again.