Looking for a way to start dropshipping for free? This guide is just what you need! We have put together 6 basic steps and some background information to help you start a dropshipping business with no fund invested. We hope to make your starting paces firm and steady. So let's dive in!
What Is Dropshipping and Why Start Dropshipping?
First, what is dropshipping?
To put it simply, you open an online store accepting orders without preparing for the products yourself but let your supplier complete the rest work like packaging and shipping. As the following picture shows, customers receive packages from none other than dropshipping suppliers, and store owners like you won't have to get involved in the production process at all! Sounds beautiful, isn't it?
OK, here's next: why do people start dropshipping?
You may be tired of corporate nonsense and want to call your own shots as a boss does. You may be sick of staying in the same old place every day and want to get rid of location limits. Or you may be only trying your luck to earn more. As the newly emerged lifestyle "Digital Nomad" popularizes in modern times, people have more choices to paint their lives with freedom and uniqueness. Anyway, for those who have spare time and effort but lack funds, starting a dropshipping business with little money seems like a perfect choice.
In this article, we discuss the steps on how to start a dropshipping business with very little or even without cost. Is that possible? Yes, there are some quick ways to fulfil that. Follow us to discover 6 magic steps that help leap into dropshipping entrepreneurship!
6 Quick Steps to Start Dropshipping for Free in 2022!
1.Do product research in the market
To find out the right topic you target in the market, it's worthwhile to spend time focusing on your audience and competitors. For example, demographic features of your target audience like age, gender, and psychographic traits like their jobs, likes and dislikes. Avoid niches that have too strong competitiveness. Since you plan to strive in such an ever-changing industry, it means a lot of continuous effort. Don't be too hard on yourself at first. As your business grows over time, you will eventually target a larger group.
But make sure you choose somewhere profitable. Taxes, shipping and seller fees are extra costs that should be excluded from your margins. A 40% profit margin might be an ideal goal to fight for at first.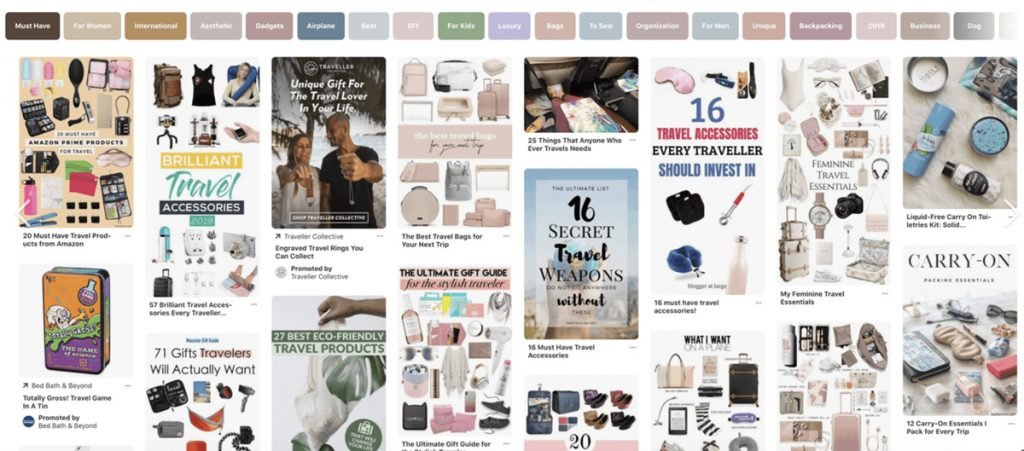 And take personal passion and need into account as well. In other words, you are not driven and can't persist in dropshipping if you are not highly interested in the products you sell. What's more, your experience as customers in the past can also hint. Your target audience may happen to be those who have the matched need and are desperate to find a better solution like you.
Some references might inspire you. Have a look at those E-Commerce giants' online stores like Amazon, AliExpress. What are the best sellers and categories? Professional assistance like Google trends, SEMrush can also help you estimate search volumes and identify potential. As you can see, products that sell well are usually simple for daily use and appeal to impulse shoppers.
2. Find your trustworthy suppliers
Good communication in partnership with suppliers is crucial for successful drop shippers. A qualified supplier will take care of tasks in your business such as product manufacture, delivery, refund, and maintenance. It is not exaggerating at all to say that your profits lie in the hands of your supplier.
Therefore, this step should be handled with extreme care. You may consider the following factors to assess the reliability and loyalty of a supplier:
·Shipping cost, speed and accuracy
·Product quality and package style
·Maintenance and support service
·History ratings, reviews or feedback
If you still hesitate, how about ordering a sample to your home and assuming yourself as a customer. Think of how you feel about every detail, and you will understand everything and come to a clear decision naturally.
3. Build a store with online solutions
The building process includes the design of pages, images in outer layers, and the functions and settings of products, payment, checkout, delivery. It's typical to buy a domain whose cost varies. Or you can find support IT technologies to crack the code together.
We offer two replacements if you don't want to take the trouble upfront. Each has its pros and cons, and it all depends on your ambitions and long-term plans.
One is to set up your online store through social media accounts. Sure, this costs nothing, but risks come from the number of your followers. Not enough following would make it very hard to promote and sell your products in the future.
The other is to set up your online store with online platforms. There are many of them, like Shopify, BigCommerce, Squarespace, WooCommerce and Ecwid, to just
name a few. The easiest to get on is Shopify which offers a 14-day free trial, and it's said to be possible to extend for a one-time courtesy.
If you adopt any open platforms that charge in a monthly or yearly pattern, you'll have guaranteed service. Or making full use of the free trials for practice seems like a bargain. Think carefully before acting. Honest to say, it's better to maintain an online store with the steady promise of a decent e-commerce platform in the long run.
4.Use Dropshipping plugins to automate
An efficient dropshipping tool could automate and ease most of the work of your business. Choices are many out there, some free while some charged with free trials. Most of the tools have integrated directly for mainstream e-commerce platforms, so use them right depending on your situation. Like Dser, who offers a free trial and is compatible with Shopify, excels in automating import and order.
If you would like to find dropshipping plugins that is totally free to use, you may check the Shopify Appstore. There is a more convenient alternative, which is to find an all-around service platform. Sup Dropshipping is exactly the free dropshipping tool you need. Combining free sourcing tool with automatic order fulfillment service, it is loved by most dropshippers.
5. Get in touch with the target audience
Marketing tactics are necessary for more sales rolling in regardless of what to sell and which platform to use. A combination of organic and paid strategies will build a solid foundation for dropshipping marketing quicker. But still, at the very beginning, it's wise to start for free. And here's the list of how you can do this:
Influencer affiliate marketing
The satisfying business partnership between you and influencers is a win-win strategy in building a brand together. You take advantage of the influence's popularity on social media channels to promote products, and your influencer receives a bonus in return. All you need is cooperation.
Social media marketing
Pick your favourite social media among Facebook, Instagram, YouTube, Pinterest, and upload posts regularly for your business. Reviews, tests, stories, everything related will raise the awareness of this brand in people's minds.
Updating brilliant content is the pillar in connection with your target audience. Cute design tools like canva can help edit beautiful graphics using models, and you may give them a try to see if things will work out better.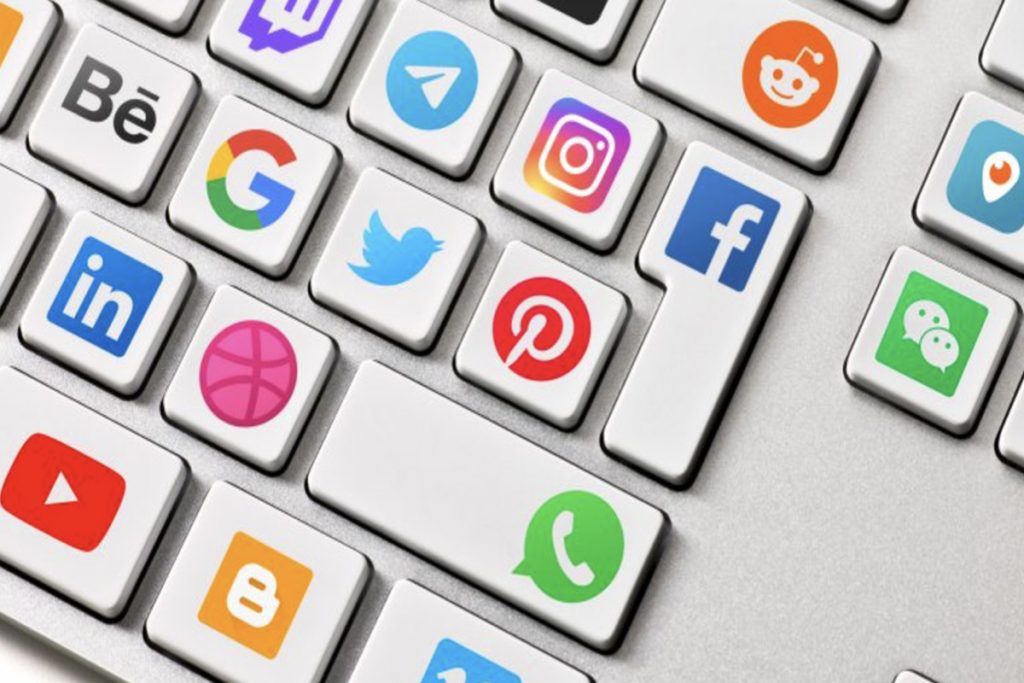 6. Analyze and make optimization
Trust and credibility with your audience on the Internet come with time, so make analysis and optimization a habit when running your online store. Strengthen the connection to grow the conversion rates faster. Optimize according to the traffic data, web design, user experience, product types that win over others etc.
And SEO outstands as a useful strategy here. As the name itself suggests, Search Engine Optimization is a very complicated story. The objective is to accumulate website traffic and transform them into customers. Despite the slow process and it takes time to see the results. However, the correct information and keywords lead to high ranks, thus acquiring more organic traffic in time.
Improve your online store around specific keywords to win in Google Search so that customers will have more chances to see your products. You can abandon those expensive but powerful SEO tools like Ahrefs, and choose the best free ones like Google Analytics, Google AdWords Keyword Planner and Ubersuggest. Data analysis tools like Google Analytics and Google search console can also help you figure out things.
By now, your dropshipping business has almost been completed. Ultimately, the aims are to increase sales in business and get fast-growing income by improving your products and service.
Final notes
In the end, we guess that many of you may wonder about this ultimate question: can dropshipping for free always be true? Sorry, the answer is NO, definitely!
For years, people have been talking about it, but the saying is a "guru" instead, and their whole dreams burst. Starting dropshipping online has nothing different from starting a retail store business in the real world. They both work under the same mechanisms.
Sooner or later, you will have to invest a flexible amount of money and keep your little online shop running smoothly to make more profit. Moreover, it's just a matter of time before troubles and mistakes come to upset you, so we strongly advise you to master recommended theories about marketing and management.
Keep learning and moving on! Don't be discouraged and prepare for upcoming challenges right now! Good luck with starting a dropshipping business for free!