If you are an Amazon seller, dropshipping seller, or already imported goods from China, you may probably hear of MOQ. It's a common term used in international trade, especially in online sourcing. Now let's go through what MOQ means.
1. What MOQ means? What is MOQ?
1.1 What MOQ means?
MOQ, standing for "Minimum Order Quantity," means the lowest quantity of products or lowest order amount you have to order from a supplier.
MOQ differs from case to case, supplier to supplier, product to product. It can be different per order, per product, per material, per size, per color or other factors.
1.2 What is MOQ?
MOQ is the lowest quantity or order amount that the supplier willing to deal with you. A supplier can set it as 100 pieces or $100 per order. However, you can negotiate with the supplier to meet their MOQ or bargain for a reasonable MOQ to make a deal.
For example, if you search on Alibaba for "Yoga mat," here comes a supplier: they charge Min. Order 1 piece $20 as sample order. There's a tier price, $6.12 for 50-499 pieces, $5.67 for 500-999 pieces, $5.44 for 1000-4999 pieces, $5.02 for 5000+ pieces. If to customize logo, the MOQ is 100 pieces; to customize packaging, the MOQ is 500 pieces; and to grain customize, the MOQ is 500 pieces.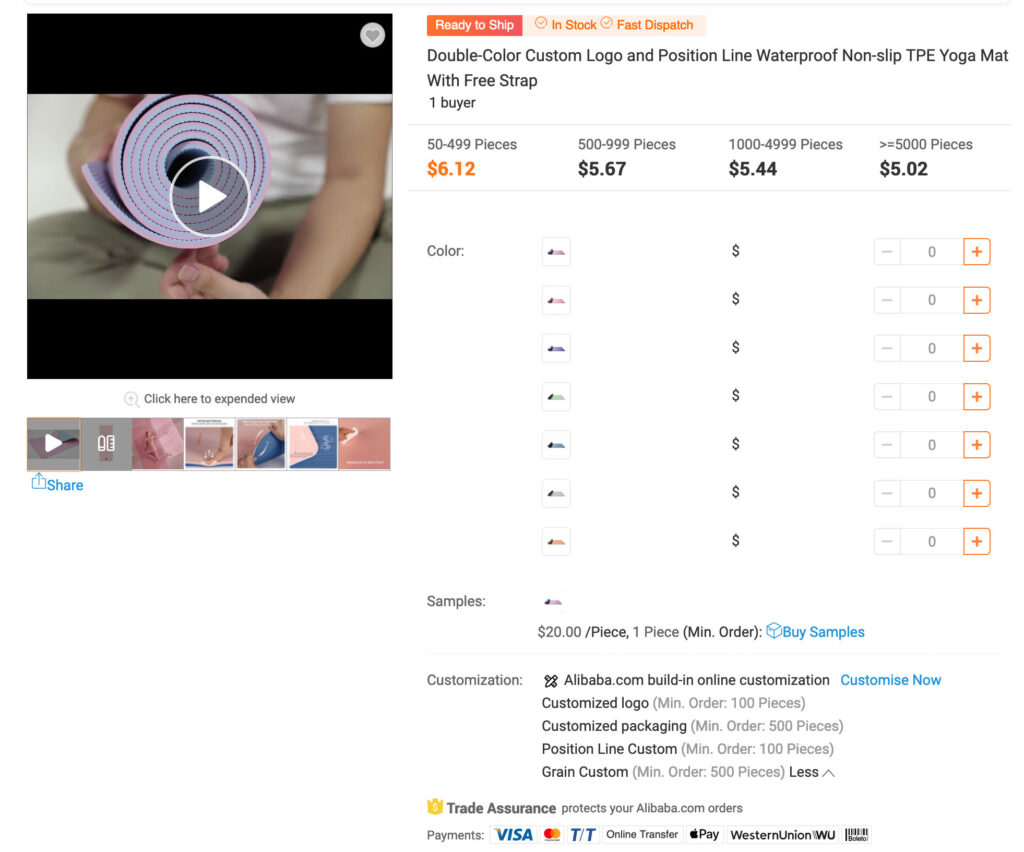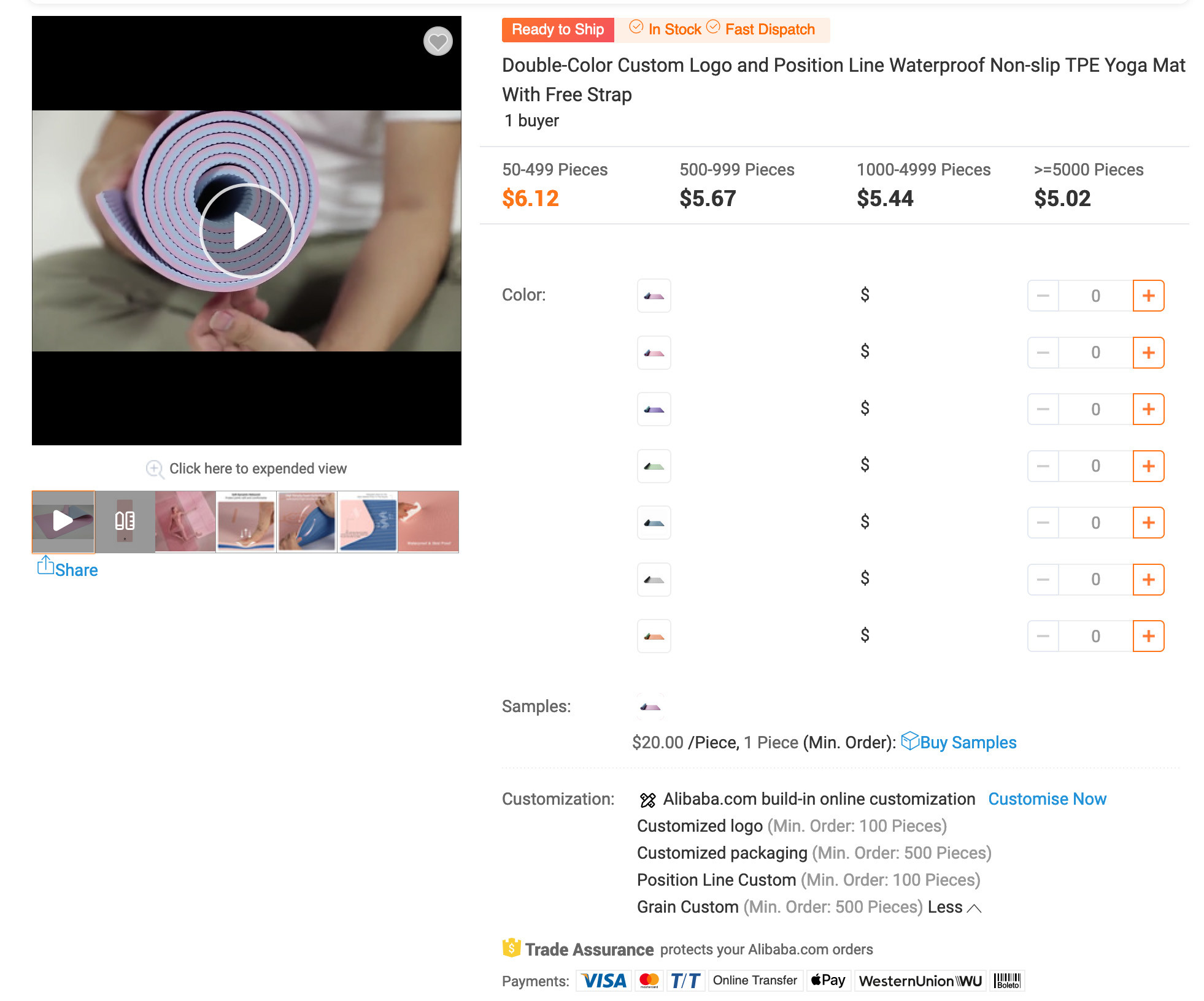 2. Why have MOQ?
2.1 Moq means minimum profit
There are numerous competitors of the same industry in the market. To sell more goods, the supplier will try to find a way to attract more customers. Decreasing price is the most effective way for them, while they have to increase the quantity. So the MOQ is set for a minimum profit to process the order or production.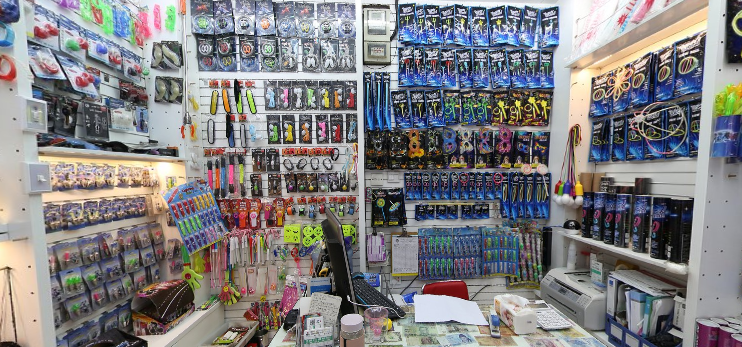 2.1 Moq means to move faster
Chinese suppliers don't like to keep buck stock in warehouses, which means high cost.
One important reason is that they have to move fast to reduce inventory costs. Another reason is that the products in stock are limited in size, color, and style.
If you can't find what you want in stock, you need to let the manufacturer produce according to your requirements. Meanwhile, the manufacturer will provide a MOQ of the cost production line, labor, packing as your requirement.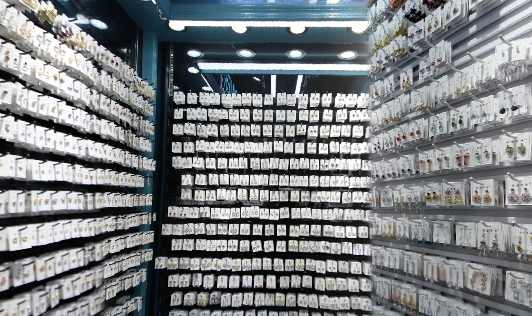 3. How suppliers set MOQ?
As mentioned above, suppliers set MOQ based on their strategy to clear inventory, win more customers, and move faster.
3.1 Suppliers set a high MOQ
Firstly, the supplier offers a high MOQ. They have to produce according to your requirements or make some changes to their original products such as printing logo, repacking, labeling, etc. And they have a fixed cost for running the production line. Every supplier would do the math, and make the order profitable.
Another reason is they didn't keep materials and components in stock for economies running the factory. They may have to buy 1 ton of plastic while only using half to accomplish your order. They'll calculate to find the profit gap between MOQ and price.
Finally, if you order some customized products like ODM or OEM, suppliers may have to set a new model, redesign, even adapt their production line, and all these costs are also added to products. Keep in mind that MOQ is never fixed. You can bargain with the supplier to get a reasonable MOQ, and we will talk about that below.
3.2 Supplier set a low MOQ
Firstly, the supplier keeps plenty of inventory in their warehouse. To keep moving fast, they will set a low MOQ. Like the yoga mat supplier above, they provide a sample order at MOQ 1 piece and a very reasonable tier price for MOQ start from 50 pieces.
Secondly, as for handmade products or Print On Demands products, suppliers would keep in stock the white-label products and simply prints or puts your logo on the product, or they will make piece by piece by hand. This kind of value-added service always required a low MOQ.
Finally, it happens that suppliers want to attract more customers. When a new product was released or promoted, they may reduce the MOQ to convince customers. Sometimes, they even provide free samples or give-away.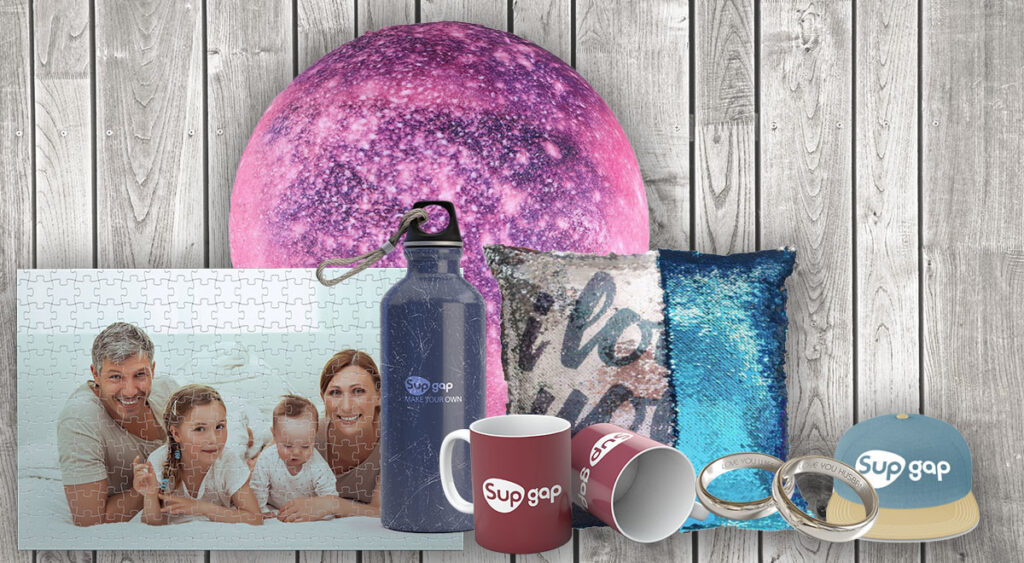 4. How to bargain with suppliers and get a low MOQ?
For startups, large MOQ can be quite a headache. We recommend you move to Aliexpress.com, which may meet your requirements. Otherwise, we have to go through the following to make a good deal with suppliers.
4.1 Make it a test order
If you have a problem meeting the high MOQ from a supplier, the best tip is to order as a test order. For example, they asked for 10,000 pcs MOQ. Talk to them that you'll order 500 pcs instead as a test order. If it works, you'll continually order another 10,000 pcs. Normally, suppliers would take the offer because they are expecting your next order to be a big one. As we've mentioned above, a high MOQ means that suppliers probably have products in stock. In this way, you would probably received your order very soon.
4.2 Pay suppliers down payment
Paying the full amount may be stressful for you? You pay a certain number for what you need and the down payment for the rest of the MOQ in supplier's warehouse. For example, the MOQ is 1000 pcs, you pay 100 pcs and have them shipped to you, and pay down payment for the rest 900 pcs, while the supplier will keep the inventory in their warehouse for you for a while. A down payment is like a deposit, which shows that you want the products and the supplier won't lose too much if you can't pay the balance.
4.3 Combined order with others
When the MOQ is too much for you, you can ask the supplier a favor to combine your order with other customer's order. Nowadays, many online sellers or startups are looking for low MOQs. That's a chance for both the supplier and customer to move on and make a deal.
4.4 Change produces process or material
Sometimes the high MOQ is determined by the raw material and production process. Lack of one kind of material means the factory has to purchase in bulk to run the production. At the same time, replacing the original material with another one would solve this problem. For example, when making a piece of jewelry, changing the raw material from zinc alloy to titanium alloy and changing the process will significantly reduce the MOQ.
If none of those suggestions work, jump deeper to Alibaba, try to find one that will meet your demand and happy to deal with you.
5. Must-Know about the MOQ
5.1 Does it help pay a higher price to reduce MOQ?
The high MOQ is a challenger to conquer on your way to success. Many Chinese suppliers may keep a high stock of raw materials and components moving for a whole year. Thus, if you ask for a low MOQ with a higher price, for example, raising the price by 20%, they may make a deal with you. Be aware that the manufacturers have to evaluate their profit, effort and time, etc.
5.2 Don't stick on Low MOQ
The manufacturer sets MOQ for some reason. Therefore, don't push them too hard. Unlike trading companies, they keep inventory and offer an MOQ from 10 to 20 pcs with a higher price. Keep in your mind that you can't have it both ways. Sourcing and Purchase products is just one step on your path to success, and you should spend more energy on the stage of selling to catch your cash cows.
5.3 Do more research before jumping to MOQ
Research which niche you will start with, like Print On Demand product we've mentioned above which don't have a MOQ. Then you can try with Online wholesale websites for a start, determine to go with one piece or MOQ for a low price. Research more suppliers to get that good and reliable supplier; for a while, your store will grow, then you can jump deeper to sourcing from China. Also, your supplier will deal with you as a valued customer of them.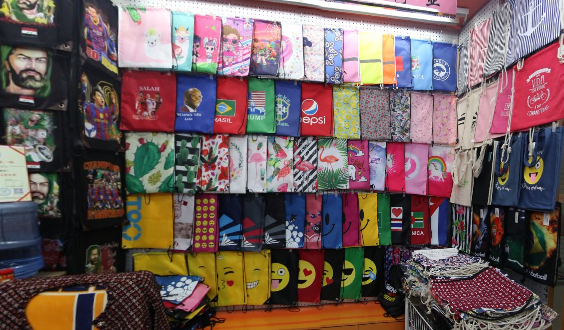 If we miss anything, please leave us a message below. Thanks!

Our team are committed to helping you import from China easier, faster and safer!

No matter you are experienced or starters, no matter which step you are at on your China importing, MySourcify's 5-step services plan can fully meet your needs.

During the whole importing process, MySourcify will assign a professional agent for you to handle everything A to Z until you well receive your goods. Meanwhile, you are welcome to consult any questions at anytime, we hope we give you an excellent sourcing experience.