When it comes to importing from China, both new starters and experienced importers would think about sourcing agents. Sourcing agents help solve quite a lot of issues when importing from China, especially for those new starters.
In this article, we've listed top 10 China sourcing agent. Here you can see an overview about these agent companies and their services, which you can refer to and make the right decision about who to work with.
MySourcify
MySourcify is one of the leading consumer goods sourcing and logistics company in Yiwu. They are skillful at managing the entire supply chain and are committed to achieving the highest standards and meeting customers' needs through competitive pricing, quality and reliable delivery.
Most importantly, they like helping small to medium business or even startups source reasonable prices and quality products in China, meanwhile helping them avoid all kinds of potential importing risks.
And also provide free consulting services. You don't have to pay until you purchase what you want. The inspection service is one of its special feature. They will send you inspection feedback timely and negotiate with the manufacturer if problems occurs.
If you are looking for sourcing agent in Yiwu, MySourcify settles in Yiwu and are quite familiar with the Yiwu Market, and they will be your best choice.
Services of MySourcify
Reasonable pricing plans
Free product sourcing
Sample confirming
Product follow-up
Quality inspection
Product photography
FBA prepare
They also offer excellent order fulfillment services and helps handle problems till the whole process is finished.
Recommendation
MySourcify is ideal for small and medium business and are friendly to new starters. If you are ready to start your importing business, contact MySourcify right away.
Global From Asia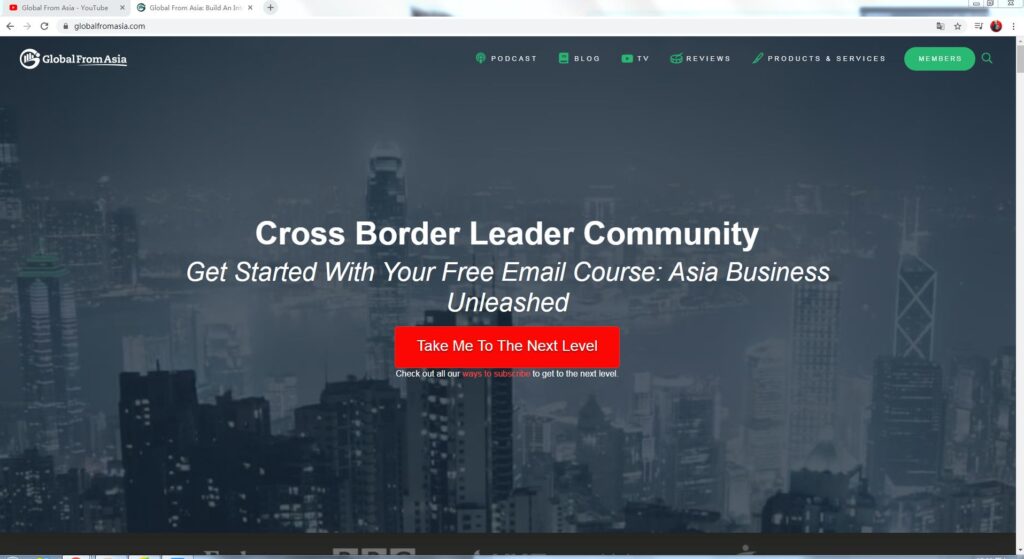 Established in 2013, Global From Asia (GFA) has become a Cross Border E-Commerce Business Leaders Community. GFA is about the current shift in the world as Asia as the center for doing international business–more specifically called cross border business. Businesses are online, mobile, and not in 1 country anymore.
Moreover, GFA shares their experiences with everyone in their blogs and also works on more services and options for cross border business leaders.
services of Global From Asia
Partner corporate services
Cross border summit
Cross border matchmaker
GFA is helping your company through setting up, optimizing and growing.
Recommendation
Global From Asia is ideal for those who aim at cross border businesses. If you are about to engaged in cross border business, GFA can be a great help.
The Leeline Sourcing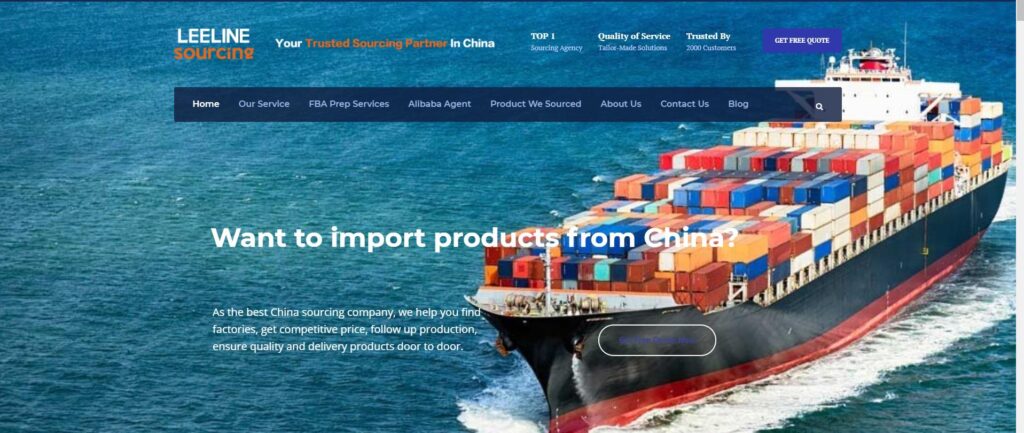 Leeline Sourcing has 10 years of expertise and experience in China for being sourcing agent. They offer support to customers on sourcing products and customizing products. Leeline also engaged in other e-commerce businesses, such as eBay, Shopify and Amazon Sellers.
Services of Leeline Sourcing
Leeline offer Amazon FBA Prep Service for Amazon seller.
Product acquisition
Brand label
Quality analysis
Packaging facilities
Product photography
Recommendation
Leeline Sourcing offers great help for small and medium businesses and Amazon sellers, certainly, you want to find Guangdong sourcing agent, Leeline Sourcing is an ideal choice.
The Foshan Sourcing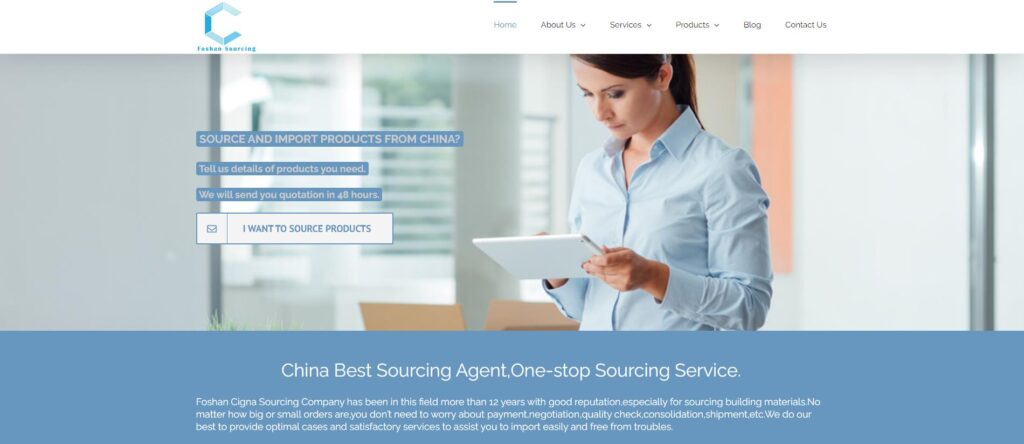 Foshan Sourcing is sited in Foshan, Guangdong. As a local Chinese team, Foshan Sourcing has exported goods to many countries of the world for more than 10 years. And their service team members come from different cities where are famous for the industrial clusters such as Chenghai for toys, Chaoyang for under wares, Zhongshan for lights, Foshan for tiles, furniture, windows and doors, Chaozhou for sanitary wares and so on.
Services of Foshan Sourcing
Sourcing products
Quality control
Storage warehousing
After-sales facilities
Shipping forwards
Recommendation
Foshan Sourcing is quite familiar with these famous industrial clusters, which helps sourcing products much easier and quicker for clients.
China Direct Sourcing
China Direct Sourcing helps western companies to deal directly with factories in China, and also, they've won quite a lot of business awards worldwide.
Services of China Direct Sourcing
Custom manufacturing
Off-the-shelf products
Chinese negotiations
China wholesale buying trips
Pre-shipment inspection and quality control
Recommendation
China Direct Sourcing features travelling trips to China, which helps buyers to directly experience well-known markets and trade fairs in China.
The Sourcing Bro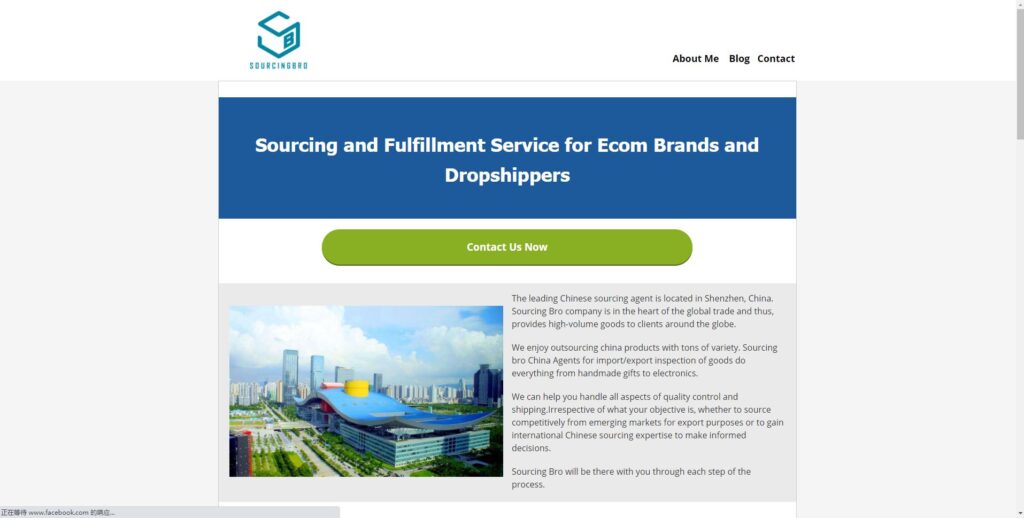 Sourcing Bro is one of the leading Chinese sourcing agent, which is located in Shenzhen. Where is the center of attraction of the global trade. They help outsource China products with tons of variety. Moreover, the founder of Sourcing Bro, Jack Zhou, shares his immense experience in Shenzhen markets in their blog.
Services of Sourcing Bro
Product sourcing
Quality inspection
Warehousing
Recommendation
Source Bro is the best alternative for every large, small, or product creation enterprises, who value a productive supply chain management.
The Dragon company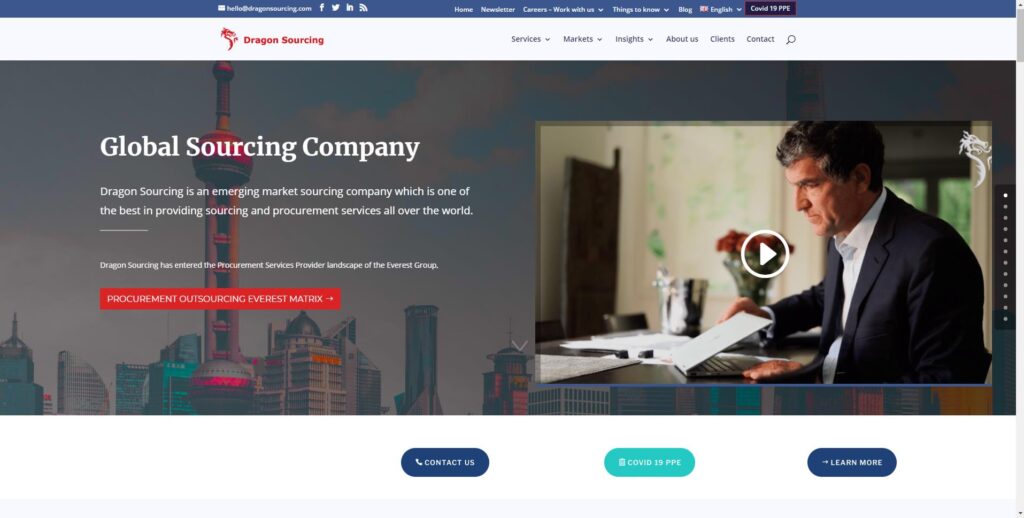 Dragon Sourcing is a procurement services provider, delivering significant and sustainable value to organisations in the procurement of their goods and services from emerging and developed markets.
Further more DS help solves problems during procurement from emerging markets for export, to procure for local operations, or to gain global procurement intelligence.
Since its founding in 2004, they have set up offices across Asia, Europe and the Americas within 10 years. With their international foot marks, buyers who are expanding their business would favor this company.
Services of Dragon Sourcing
Procurement intelligence
Global sourcing
Procurement outsourcing
Market surveys
Recommendation
Dragon Sourcing is suitable for those who are planning to expand their businesses into international markets, or who are exploring the upcoming markets.
The Import Dojo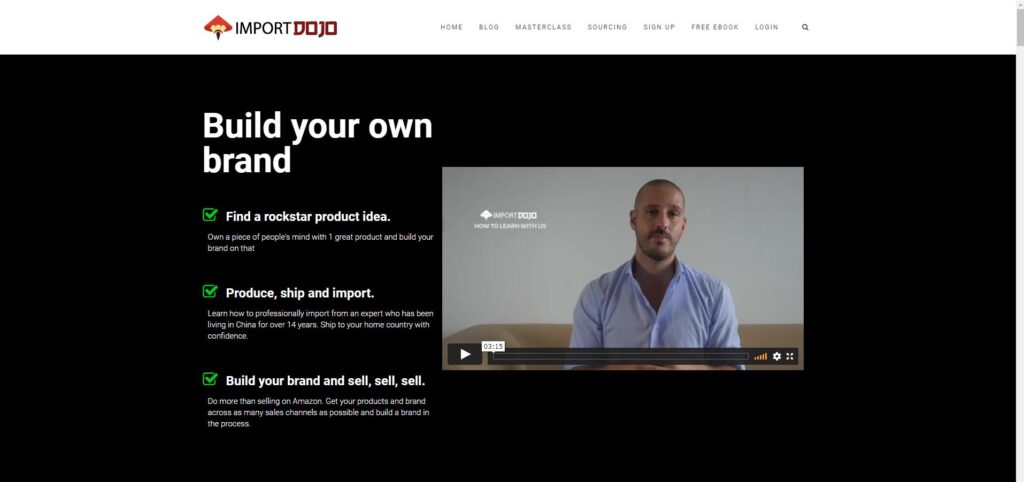 Import Dojo is a well-known sourcing agent company founded by Manuel Becvar, who migrated to Hong Kong over a decade ago. Therefore he started his own outsourcing company. Throughout his career, he has worked with some of the biggest retailers in the world, such as Metro, Rewe, OBI, Carrefour, Tesco, WalMart, Amazon and many others.
With 10 years of experience of working with Chinese factories, he learned a lot about importing and sourcing processes in China. He owns an Import/Export company based in Hong Kong which is selling on e-commerce channels like Amazon, Shopify, Newegg and severial retailers in Europe. Moreover, Import Dojo has a chain of over 2500 manufacturers in nearly every industry.
Services of Import Dojo
Product development
Modification on goods
Price negotiation and contract preparation
Order monitoring
Assortment development
Recommendation
Import Dojo is more helpful to e-commerce runners to source products from China, like Amazon sellers, as it is quite experienced in e-commerce.
China 2 West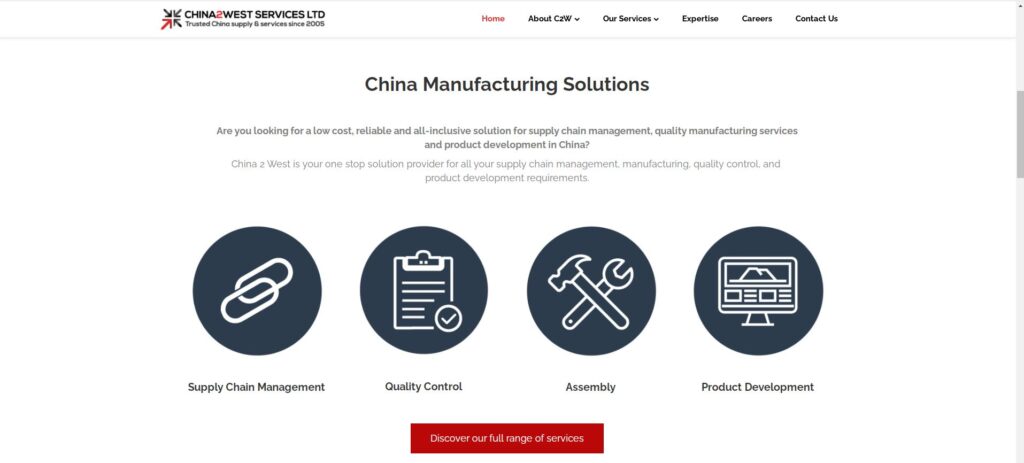 Unlike the most sourcing agent companies, China 2 West takes care more of product manufacturing and supply chain. China 2 West is a western owned and managed manufacturing & supply chain consultancy providing services such as quality control and product development in Asia.
C2W offer a range of China based services from manufacturing and vendor management, quality control, and quality assurance, design and engineering and prototyping with their in-house machines.
Services of China 2 West
Product sourcing
Supply chain management
Quality control
Product development
Recommendation
China 2 West is more suitable for buyers who are looking for reliable and all-inclusive solution for supply chain management, and also quality manufacturing services and product development in China.
Meeno Group
Meeno Group is also an experienced sourcing agent company located in Yiwu. They can help source products from China, such as apparel, textile, jewelry & fashion accessories, toys, electronics, furniture, kitchenware, hardware & tools and so on.
Services of Meeno Group
Sourcing products
Quality inspection
Warehouse storage
Custom clearance
Ship management
Recommendation
Meeno Group is more helpful to small importers who are looking for a trusted agent to save time along with cost.
Hope this article help you know better about China sourcing agent companies. Leave your sweet suggestion to let us know if we have further to improve. Thanks for your support.