I still remember that the high temperature in the Ramadan and summer didn't overly have Iranian less interested in going shopping. The Bazari in Tabriz is bustling with crowds. We hanged out and passed by from the middle-aged picking up rose petals, the women attracted by golden jewelries, and kids playing in the shirts and slippers stalls.
"Nihao!" Someone besides the shop said it to us in Chinese, apparently welcoming us. We responded to him with a surprise. The young Iranian businessman continued to inquire us in Chinese with a smile:" Where are you from?"
" We are from Shanghai." We answered.
" Shanghai? I know about it. It is just besides Yiwu." His accent was jerky but still fluent. " We often go to Yiwu to buy goods."
So surprised, we were completely stunned. I looked at the goods in this man's shop: the gowns with dark-patterned stripes handed on the wall, and the handkerchiefs piled tidily on the tables were all black. It signified that Muslim women apparel were mainly sold in this shop. However, these black gowns should be bought from Yiwu city!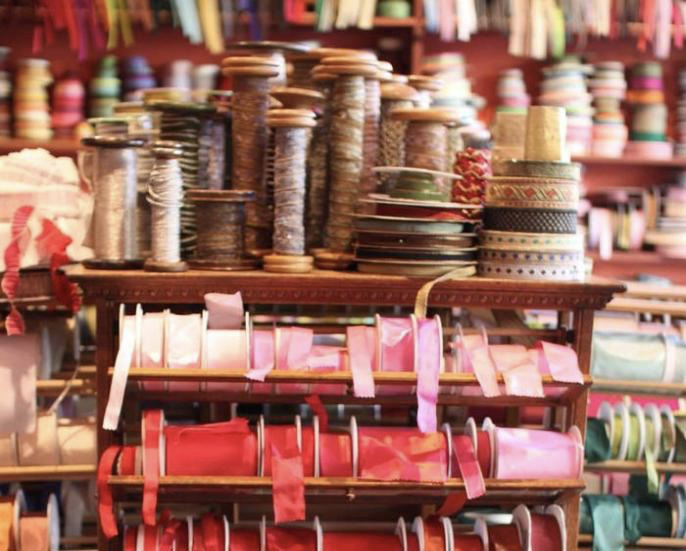 Lost in the international trade mart in Yiwu
Yiwu is a city full of mythologies. It is reported that the number of small items sold here is enough for predicting who would be the next president of America, which band would be the most likely to win in the World Cup and if there would be a new princess in British next. This city has the biggest small goods distribution center in the world with orders that are always created ahead of time. Those businessmen sitting in their shops with piled banners, colorful ribbons, and small flags are like the prophets who use the big data to predict the future.
A few years passing by after our trip to Iran, i finally visited Yiwu with a curious and holy feeling. People's imagination is usually confined in the narrow, crowded and chaotic wholesale markets by the small goods. However, the international International Trade Mart was so tidy, broad and ordered. It was not only tens of hundreds of times larger than the general wholesale markets, but also full of all kinds of goods like a multiverse.
The trade centre has been divided into five parts totally, except for the apparel market. It covers 6 buildings, every one 4-8 floors high. The data shows that one needs 3 months to visit the whole trade city when he/she stays for one minute in every shop. Among these buildings, the district one is the smallest with a construction area of 340 thousands of square meters. But it is fulfilled with toys, jewelries and crafts, truly small goods, which makes it the best fit for the imagination of Yiwu of visitors.
I was lost in the building for two whole days even it has been clearly divided into different districts based on the products classification. Toys take up the most area in the first floor. Countless homogenized products are showed that people unavoidably feel a little dizzy and intoxicated. Plush toys intermediately came into my sight after I entered the building. And many little bears and rabbits were calling me to hug them. Going through the soft world, i began to visit assortments of inflatable toys, thousands of pink flamingo swim rings and the heaven of the electrical toys. Cars, robots and drones were around me. I had to try hard to avoid being attracted by their magic and lingering on. And then there were presented weird silicone toys, Barbies with complicated costumes, masks with hideous expressions and so on. Even the toys accessories were laid on their special areas. Fake baby eyes with different shapes and colors were hanged on the wall of one shop, each of them stiffly staring at me.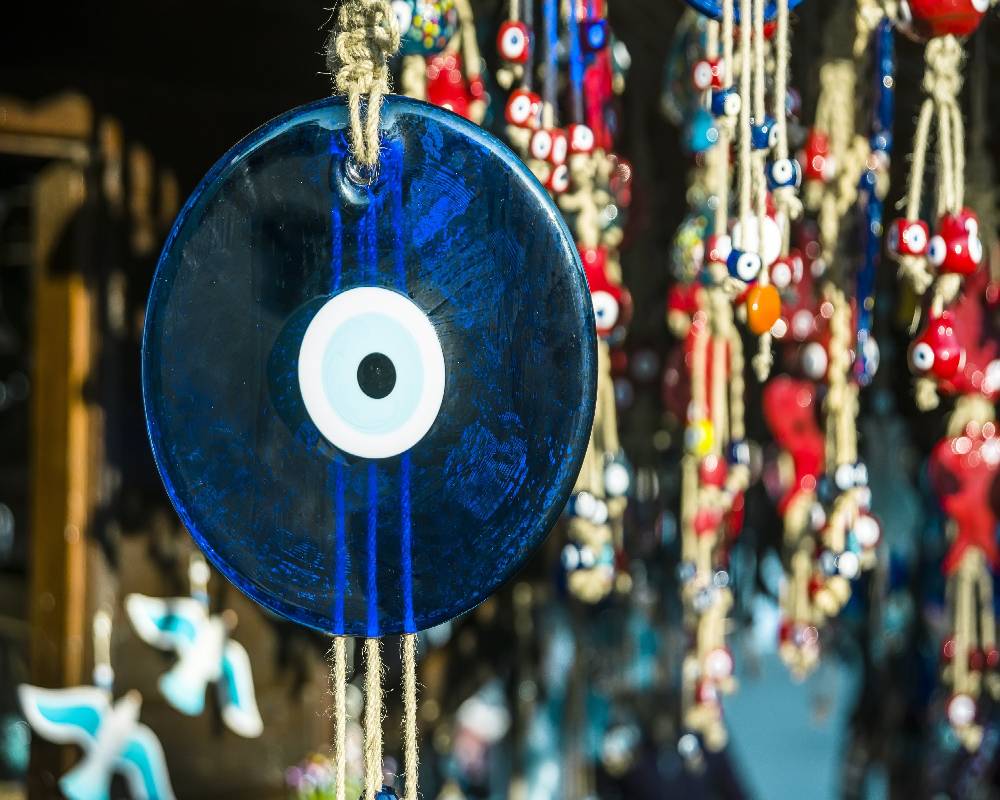 Not only children-hood supplies but holiday and events supplies are wholesaled in Yiwu. The shop owner was quietly staring at the computer screen and communicating with sellers overseas while the light strings, light balls, and light trees were shining brightly, creating a lighting sea.This place is full of festival atmosphere. One shop is cyclically on the spring festival with hanging red lanterns and gold ingots covering on the rounds while another shop is on the Easter Day with false colourful eggs, hens and rabbits. A few larger shops are immersed in Christmas atmosphere, where Christmas trees and colorful globes in different sizes and colors, deer and Santa Claus on the walls are sold.
Time does not go by slowly in Yiwu, but fast. Every time I passed through an area, I fell into another one like Alice who has fallen into a rabbit hole. One can find not only Indian dream catchers, Nordic vases, but also Moroccan tapestries, wabi-sabi murals, and products with popular styles on social networks here. The art and craft area condenses the romance of global manufacturing. Southeast Asia's smiling Buddha and Mediterranean toned nudes were placed among the man made South American caucuses. I still could see the world-wide landscapes fridge stickers, and ornaments of famous landmarks such as Statue of Liberty, Eiffel Tower and Pearl of the Orient through the glass even though the covid-19 had greatly affected the tourist souvenir trade. In addition, relics unearthed from ancient civilizations such as Egypt, Greece, and Babylon have been made into decors of different sizes. In Yiwu, doing business is far more important than distinguishing peoples and customs. The faith of Yiwu people is the globalization if they had.
Yiwu makes us deeply believe that the world is connected though the plague has weaken the connection. Jewelry and head-wear area on the second floor is the most bustling place in the whole building. Wigs for different races, crystal manicure with different skin tones and earnings and necklaces with east and west styles were piled layer by layer. In the internet celebrity live broadcast room, the ring lights were bright, the sound of tearing tapes and packing was heard from time to time, and the courier was delivering goods back and forth.
I was unable to find the black groans that Tabriz merchants wholesaled because i didn't have 3 months to visit the whole International Trade Mart. Iran is one of the largest countries for importing Yiwu's small commodity. The "Yiwu-Tehran" train opened in 2016 was fulfilled with bed supplies, remote control toys, hardware tools, decorative picture frames, erotic underwear and other small commodities, taking only 15 days to arrive in Pakistan in the Middle East from the trade city in East Asia. As a result, I was now able to see Chinese-made tools in a car repair shop in Tehran, a Chinese-made carpet bookmark in a square in Isfahan, and the balloons that children chased during the anti-Semitic parade in Shiraz. "
Small commodities are sold to different parts of the world by similar trains including the China-Europe special train, the Central Asia special train, and by planes, trucks, ships, etc. That is just like the continuation of the ancient Silk Road with modern transportation replacing camel caravans and global capital flowing in Yiwu International Trade Mart, building the daily life of countless ordinary people on the other side of the world.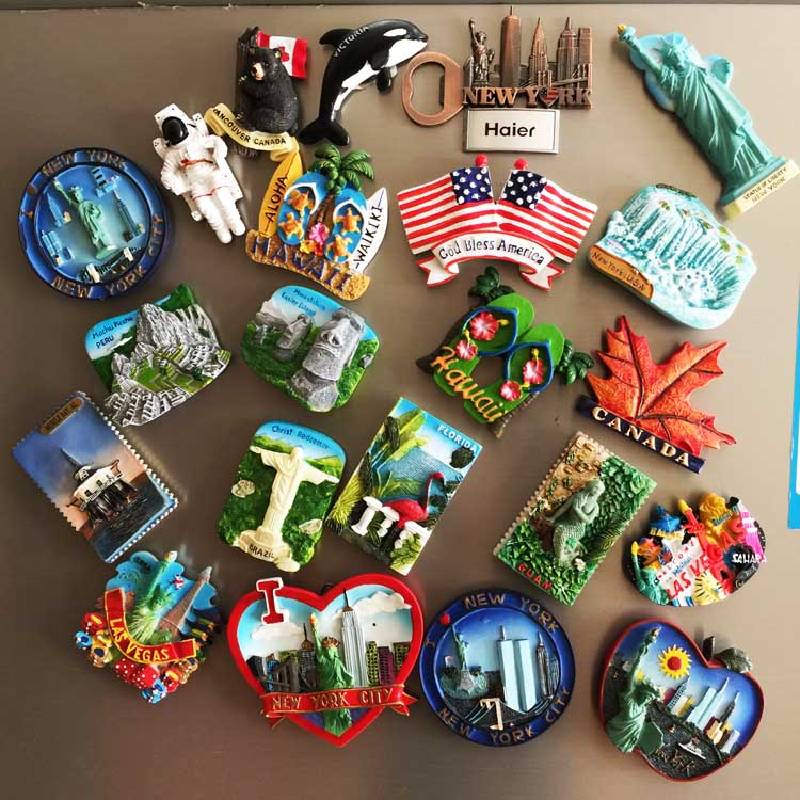 Lei Feng from the Egypt
Like in the ancient time, goods were carried and people moved along the silk road. Yiwu is jokingly called "Centre of the World", which i believe is very true of it. The ancient world before the Great Discovery was roughly equal to Asia, Europe and North Africa. At that time, both the geographical center and the focus of trade routes were all in the Middle East and Central Asia, and merchants from the East and the West gathered there. Now, the descendants of the hunchbacked merchants aspire to make wealth, fame and dream come true in Yiwu. They opened Turkish barbershops, Pakistani restaurants, and Arabic coffee shops on the streets, creating a projection of the Middle East and Central Asia here.
The night market in Santing Road near Binwang market is the largest one in Yiwu. And it is also the most diverse place, where women in headscarves were choosing cheap bouquets from bright stalls, the surrounding streets with dim lights were filled with the aroma of apple cigarettes, and foreigners from Jordan, Yemen, Palestine and other places were talking about the reality of Yiwu and the dream of their hometown in the night.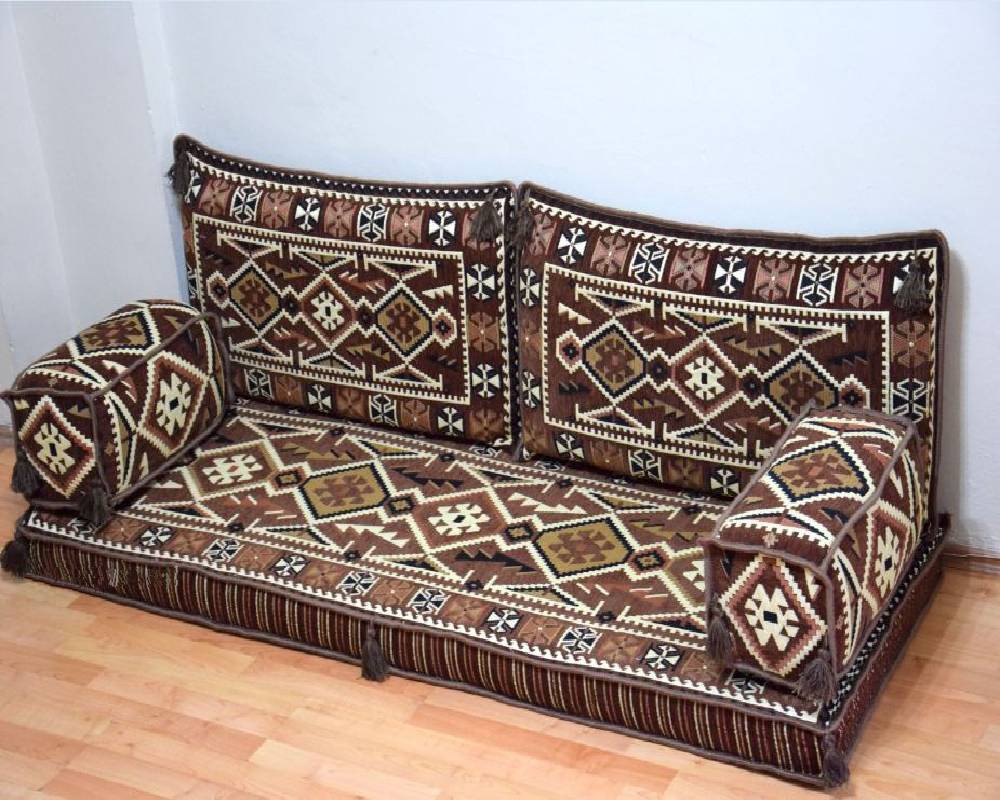 I visited the Lei Feng Juice Shop in the day, which was not far from Binwang Market. And I lingered in the colorful lights of the night market until two o'clock in the middle of the night, so when I came to the juice shop the next morning, drowsiness still enveloped me.
"Hello, what would you like to drink?" Lei Feng's standard Mandarin reminded me. The guy standing behind a pile of mangoes has a typical Middle Eastern male appearance: thick black hair and a beard, two thick eyebrows, parallel double eyelids, and a smile showing neat teeth. Young, fluent in Chinese, and willing to communicate, this Egyptian is an Internet celebrity in Yiwu, whom many people came to visit.
I chose a juice with dates, and Lei Feng chatted with us while making it. "You are from Shanghai, but you are not a native, right?" He put the dates into the juicer and said firmly. "Many people from Shanghai speak Mandarin, but they don't speak with a Shanghai accent." "Shanghai ren" He spoke this word in Shanghainese.
"You should be from the north, but not from the northeast. Let me think, are you from Shandong?" Lei Feng said to my companion. The companion was surprised, and there was a hint of pride in Lei Feng's smile as he handed the juice, "There is subtle difference in accents in every place of China, and the usage of words and phrases is also different. I like to observe people when they are talking, so I can tell them apart."
Lei Feng is amazingly talented in learning language. Born in southern Egypt, he ranks third among his five siblings. In 2015, he was brought to Yiwu by two uncles to start foreign trade business. So far, his life was not much different from the large number of Middle Easterners who came to Yiwu. He should have been like his uncles, making money in a foreign land, opening a shop in his hometown, and living two different lives in Egypt and Yiwu like a migratory bird.
The change happened after he quickly learned Chinese. In the first year he came to China, he was able to read Chinese characters and communicate with people without barriers. In 2016, he opened a juice stand. During the day, he took foreign guests who could not speak the language to various factories to see the products, and he learned to imitate many dialects in this process, and even could distinguish the difference between Hunan dialect and Sichuan dialect, which are both Southwest Mandarin; At night, he opened a stall for squeezing orange juice near the market in Binwang. Then, a video in which he chatting with a local aunt in Yiwu dialect became popular online, and his juice stall was gradually expanded into a juice shop.
"Why are you called Lei Feng?" Too many people had asked this question, but he was not tired of answering it again: "Because I like to do anything helpful for others." He thinks that "Lei Feng" is a respectable good person, so he, the Egypt's Muhammad, decided to become Lei Feng of Yiwu. As for what good things he did, he did not talk about them in details; He preferred to talk about languages and juice shops instead of names. I didn't keep asking him when tasting the avocado nut and date milkshake – the sugar in the nut puree and the date palm immediately flowed through my throat, and instantly a strong sweetness invaded my whole body's sensory nerves. Happiness seized me sweetly.
Lei Feng explained the reason why he opened the juice shop: "When doing foreign trade, i felt very stressful every day when there were too many things to worry about, such as backlog of goods and customers losing contact, something like that often happening. But I feel it stable and not that hard to managing a juice shop. " He only sold freshly squeezed orange juice in the first month, but he made more than 40 kinds of juice in the following year to meet new demands of customers. And then he slowly adjusted the menu according to the customers' preferences. Now Lei Feng has opened a second store.
"They say I'm an internet celebrity. There are many videos from me on the web if you surf online. I like learning languages and chatting with people in dialects." The phone rang, and Lei Feng received a new take out order.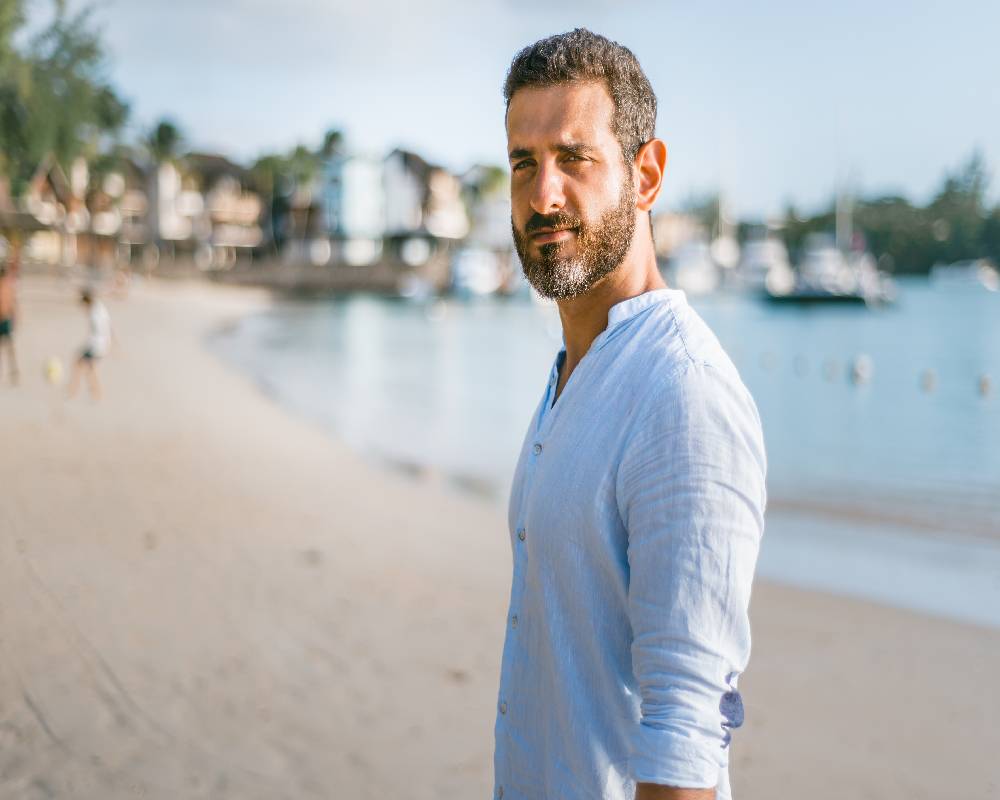 In fact, the story of Muhammad, the Egyptian guy, is closer to an inspirational example in a business society in which ordinary people from a far place find their talents in the "center of the world" and live happily ever after.
I struggled to forget the happiness from the sugar and asked the last question: "How long has it been since you went back to Egypt last time?"
"My daughter is four years old, but I haven't seen her for more than two years," Lei Feng sighed almost imperceptibly, but then he smiled, "I can't go back but only to work hard. I believe that people can make a good life with diligent study and hard work."
Syrian Dessert That are Not Sweet
Omar has been in China for more than ten years, but he can only speak a few simple Chinese words. His wife is from Taizhou, and they still have to communicate with each other in English. Speaking of that, the talkative Syrian businessman was a little embarrassed. But language did not prevent him from seizing business opportunities in China. He was always keenly aware of the preferences and trends of the Chinese market, like Sugar reduction, desserts that are featured with Chinese and Western style, e-commerce and live broadcasts.
I walked into his dessert shop one evening. There was a sofa set in Syriac style in the shop besides tables and chairs. The sofa is decorated with carpets and cushions with red, white, green and yellow patterns, a small pot with fritillary, and a low copper table, a photo that shows several Middle Eastern guests wearing red top hats and happily taking selfies pretending to be in the Middle East.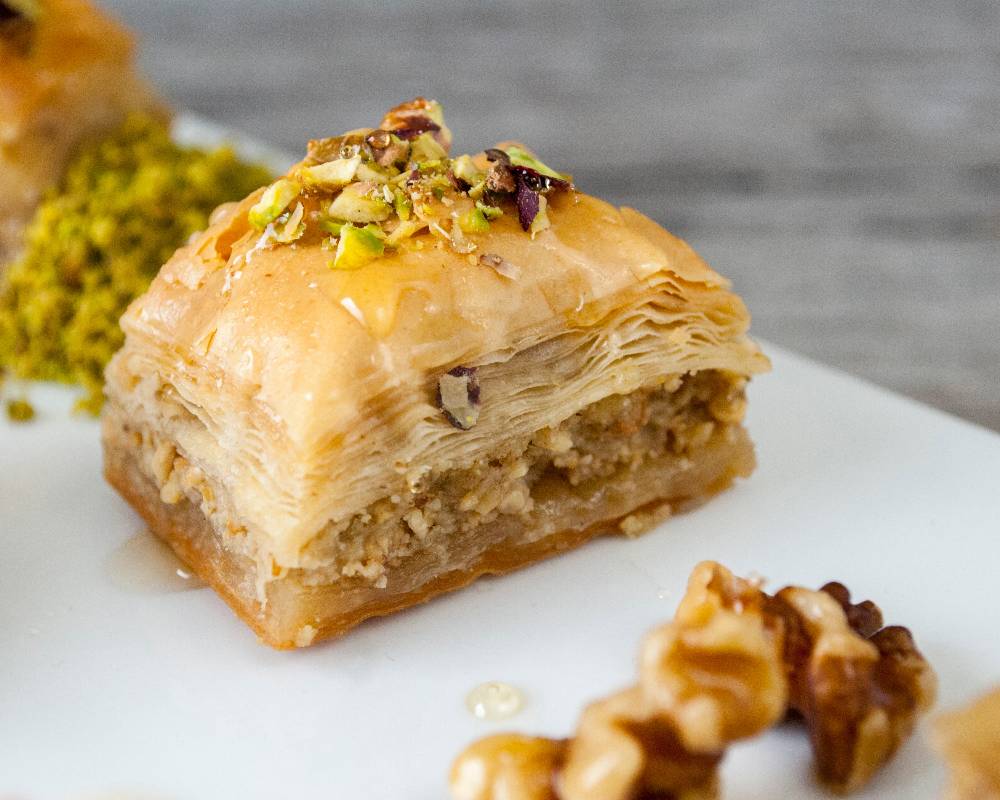 Omar served the Arabic coffee I ordered, a small cup on a beautifully patterned copper plate, a common style in the Middle East. I couldn't help complimenting the trophy plate for its good looks, and Omar responded to it politely: "Try it, will it be too bitter? Arabica has cardamom, which many Chinese customers are not used to drinking. I will add a little sugar to them to improve the flavor." Then, he brought coffee powder to show us, saying that they tried to buy imported goods and reproduce the real Syrian food flavor.
"Is the picture on the wall also about Syria?" Two architectural landscape photos occupy two walls of the store.
"The Damascus Mosque, the most famous building in my hometown, has a history of more than a thousand years and is very splendid." Omar said calmly, "When the situation is better, I hope you can come to travel."
In 2009, Omar came to China to do foreign trade business of small household appliances in Fujian while people saw him from a businessman to a Syrian who couldn't go home because of the war in two years. This year, his business had been started in Yiwu, and the desserts he brought when visiting customers were very popular, which made him realize that what he can do in Yiwu was much more than foreign trade. In 2013, he started a Syrian dessert business in China, giving many Middle Easterners a hometown experience that they miss, and also giving curious Chinese people a strange and exotic flavor.
"I see that many restaurants in China are called 'grandma's house' and 'grandma's house'. The names are easy to remember, and the most impressive thing is always the taste of home." So his dessert shop was named "grandfather's house". The initial stage of starting a business was quite difficult when the partners became unreliable, the restaurant was handed over to others, and Omar's RV was used as a mortgage. But the dessert chef Hazem, also from Syria, has always been there.
The young Hazem was born in a family of desserts in Damascus and can make dozens of breads and desserts. He came to Yiwu 6 years ago. I only met him briefly when he was about to get off work after a day's work. I didn't inquire about how he left the war-torn Syria, but I could see a little happiness in his tired face: he was taking Chinese lessons then, and he had a girlfriend in Fujian, and his future life was to be made in China.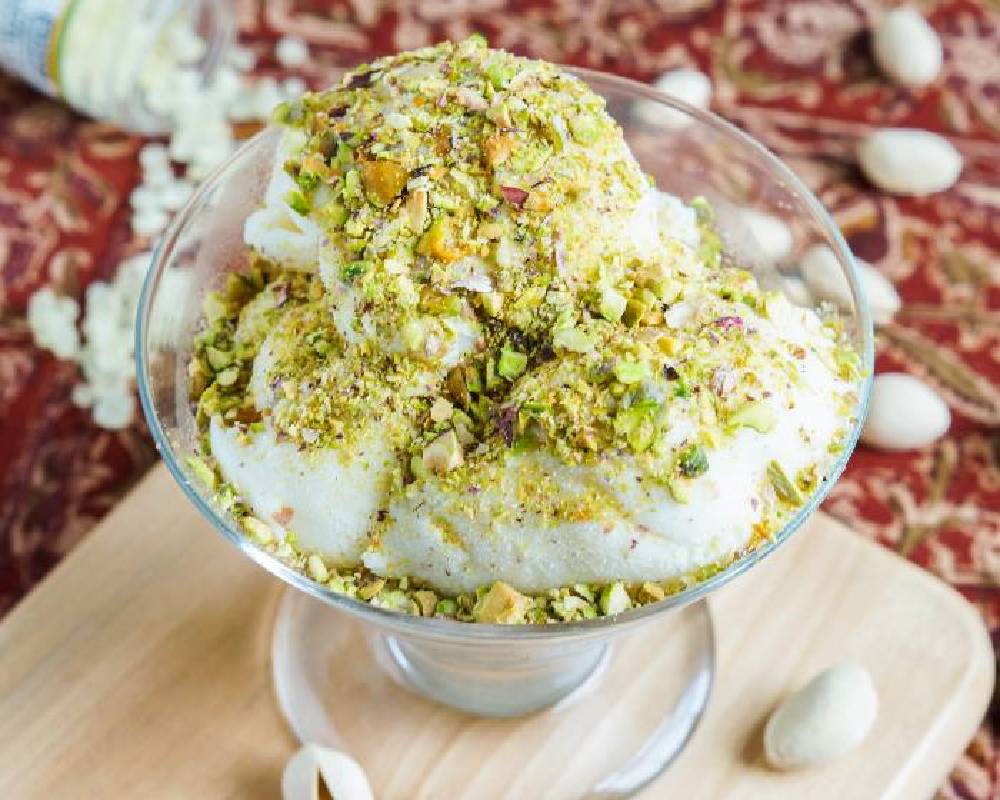 Baklava is the dessert Hazem makes most often and also the most popular dessert in the Middle East. The thin puff pastry is wrapped in layers of chopped nuts such as walnuts, almonds, pistachios, roasted and then drizzled with honey syrup. When eating, you need to use two fingers to gently pick up, do not do that with force for fear of breaking the crispy and thin meringue. It tastes very crispy with unparalleled sweetness on the tip of the tongue. This dessert is provided in Most Middle Eastern restaurants in Yiwu, but the Baklava at my grandfather's house was redesigned by Omar and Hazem, with more nuts and less sugar added to the recipe to add a strong aroma and reduce sweetness. "Sugar is often put in Chinese dishes, which Arabs think too sweet. But Chinese customers like to eat desserts with less sweet." Although a little helpless and puzzled, the two still actively adjusted the taste of the products.
"Have you tasted the mooncakes I made? I lost 3kg from exhaustion trying to studying mooncakes," Hazem told me as he left the store. Omar also has a dessert factory in addition to the dessert shop. Except for traditional Middle Eastern desserts, they also develop new products according to the needs of the Chinese, such as matcha-flavored baklava, and delicious but not sweet Syrian-flavored mooncakes added with saffron, dried fruits.
I came to my grandfather's house again at noon the next day, and Omar brought baklava and moon cakes for me to taste. Opening the black gift box, i saw the small and delicate desserts wrapped in red satin and with a small box of saffron in the middle. "I found that Chinese customers like saffron very much. Adding it to the mooncake gift box makes the whole product look high-end, and it is very suitable for Mid-Autumn Festival."
It was not easy for me to chat with Omar at the beginning. I could not help thinking of the war in Syria, the great ancient city in the past shrouded in the constant sound of gunfire now, for fear that a certain question or a certain tone would make them sad. But Omar has always maintained a subtle decency. He never talked much about the hometown he left before the war began, but he was very willing to chat with us about the dessert business.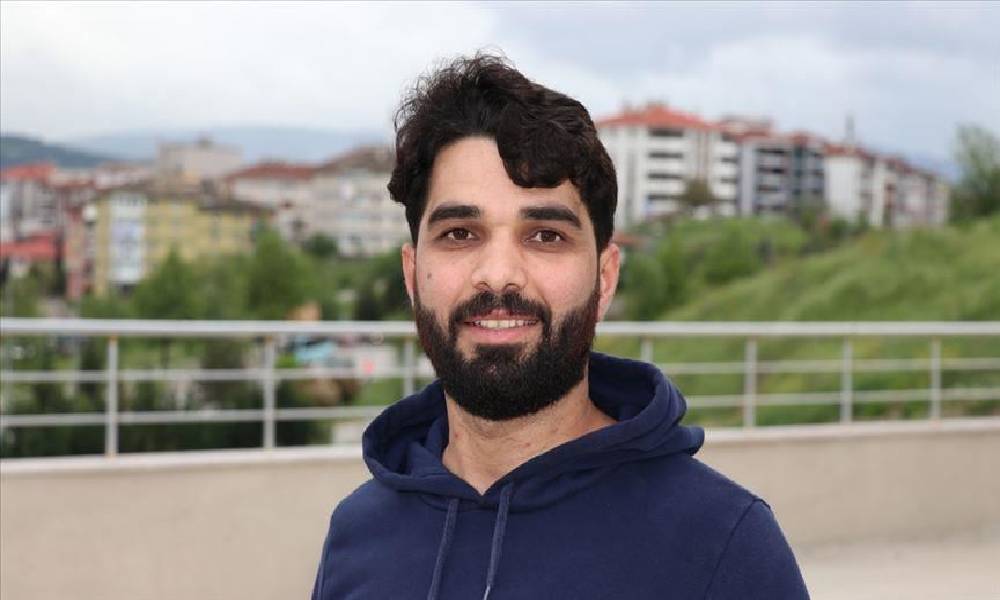 "Do you use Douyin and watch Taobao Live?" Omar skillfully opened the mobile app and showed the live video for selling goods. As early as in 2019, he noticed the video trend emerging on the Chinese Internet and saw the business opportunities in it. The Internet economy and live streaming may be more able to shorten the distance between the exotic products in his shop and Chinese customers. He opened an online store on Taobao and actively contacted MCN for cooperation. He had conducted several live broadcasts, and gotten a satisfying sales data.
I had never watched a live broadcast, and I didn't have any short video software in my phone. So he seemed a little embarrassed when he proudly introduced it. Omar smiled on good behavior: "I understand you guys, I used to be an old school person like you. But I tried to change it anyway, and it worked. Now other Arab businessmen are trying webcasts for it provides a good opportunity. We should be open-minded, not to reject new things."
He said frankly and sincerely, and he behaved in a generous and gracefulway. I never thought that a Syrian person would tell me the importance of keeping open-minded. But at that moment, I seemed to see the blood of Silk Road merchants flowing in their bones and understood why Yiwu became a new Silk Road myth.