Hi, this is Alice Wang. Now I am at the west gate of District 1 of Yiwu International Trade Mart (义乌国际商贸城一区), also called as Yiwu Market or Futian Market. It's between gate 7 and gate 9. In line with the demands of internationalization, Yiwu International Trade Mart was founded in 2002, becoming the earliest international market in Yiwu.
Now we're inside the market. There are four flours in District one, with more than 10,000 booths and more than 10,500 suppliers. Let's find out what's on sale here.
The first floor is mainly about toys and artificial flowers. You can see different types of toys here, like inflatable toys, electronic toys, stuffed toys and ordinary toys. At the artificial flower area, you would feel like coming into a world of flowers blossoming all together.
Coming to the second floor, it's shining everywhere, because you are surrounded by fashion jewelries. You would see all kinds of fashion jewelry and ornament accessories here.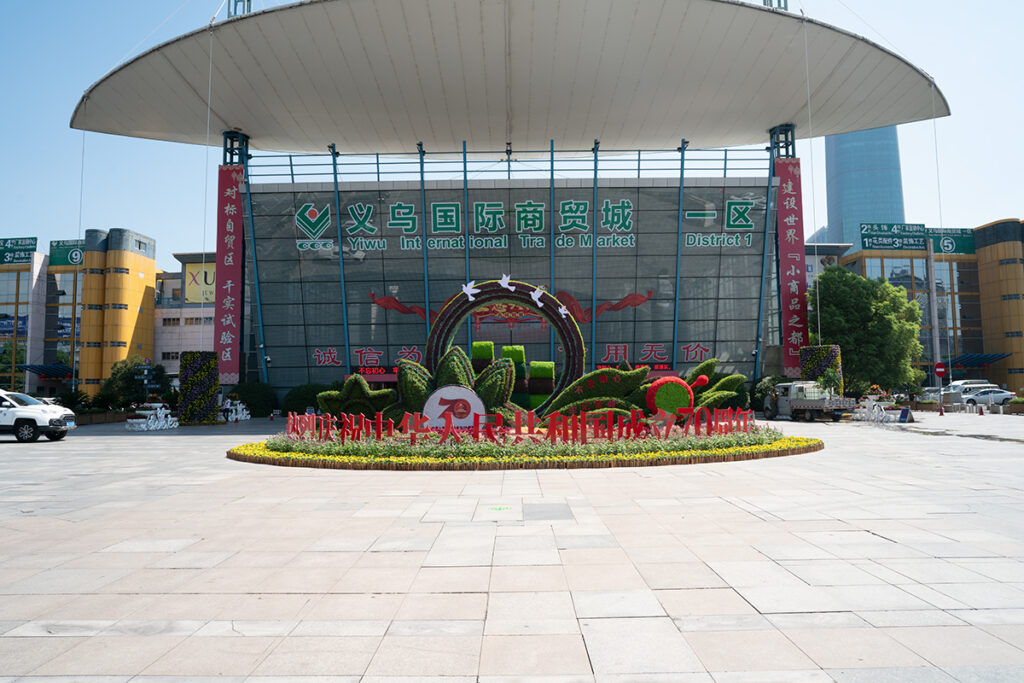 Stepping upwards, it's a paradise for art crafts dealers. Festival crafts, decorative crafts, tourism crafts, porcelain and crystals, frames, they would stun your eyes. And the world's famous Christmas World is here. Santa in various dresses, snowing streetlights, Christmas decorations, Christmas trees…By the way, you may get dizzy by those Chinese red lanterns. It's like you're celebrating a festival all the time!
The last floor is factory outlets. Artificial flowers and art crafts are in Taiwan Mall. Ornaments and accessories are in the factory outlets.
We've finished the tour in District 1. Do you find something you're interested in? If so, you may contact us for more detailed information. If not, we will show you more in District 2 to District 5. See you next time.