There are only a few days left for the coming of Spring Festival. The first who feels the holiday is coming is not the primary school students who are just about to enjoy their winter holiday, but Lou Baojuan, an operator in Yiwu International Trade Market in Yiwu.
Every year at the end of October or November, her shop is crowded by buyers from all over the country. Because at this time, her store started selling goods related to the New Year: red envelopes, couplets, New Year pictures and lucky characters.
Without Yiwu, you may something missing in the Spring Festival, because 90% of the New Year products are from here, such as red envelopes.
90% red packets come from here—-Yiwu has contracted the Spring Festival for Chinese all over the world
Lou Baojuan's shop is in the No.3 District of Yiwu International Trade Market. Every end of October is the busiest time here. Now it is rare to see a large number of people coming for procurement, but there are still many small suppliers coming for replenishment. "Madam, give me another 1,000 lucky characters of this style. Are there any zodiac signs of mouse in this style?" A buyer asked, pointing to the calendar with Chinese Zodiac of mouse hanging on the wall.
"This one is sold out. Only samples are left. Sorry, you're late for this one." Lou Baojuan replied, trying to find some similar styles, "How about these?"
In Lou Baojuan's shop, there are only a few red envelopes, couplets and other New Year picture commodities left. New Year pictures are the general name of the red envelopes, couplets, New Year pictures and lucky characters.
In another New Year's painting product store not far from Lou Baojuan's, Mr. Kang, who had come from Gansu Province, was also selecting goods. "I've been procuring goods here for over 20 years." Mr. Kang said that he has turned to an old man now.
In the last few months, Mr. Kang successively bought New Year pictures worth 70,000 to 80,000 yuan, because several series sold particularly well and he needed restock before Spring Festival. "I still need a couple of thousand yuan of goods. I'll select them first." He said, picking up the pen and paper, checking and writing notes.
Mr. Kang said that from previous sales situation, in addition to red envelopes, the people there are not very interested in products such as lucky character and calendar with "money" or "wealth" on it. They prefer products with good meanings such as "health" and "peace". In addition, Chinese Zodiac products are also very popular. The elderly like the cute image of zodiac mouse, while the younger prefer derivative products authorized by big brands such as Mickey Mouse.
In Yiwu International Trade Market, there are nearly 300 market operators engaged in the wholesale of Spring Festival products such as red envelopes, couplets, lucky characters, calendars and lanterns.
As the chairman of the Yiwu New Year's Pictures Chamber of Commerce, Lou Baojuan said that 90% of the country's New Year painting products are produced in Yiwu. "It is Yiwu that make people throughout China and even global Chinese have a lively and festive atmosphere."
For example, most of red envelopes are currently produced in Yiwu and Guangzhou. Although many suppliers have factories in Guangzhou, their physical stores are located in Yiwu. Thus the vast majority of red envelopes are actually from Yiwu.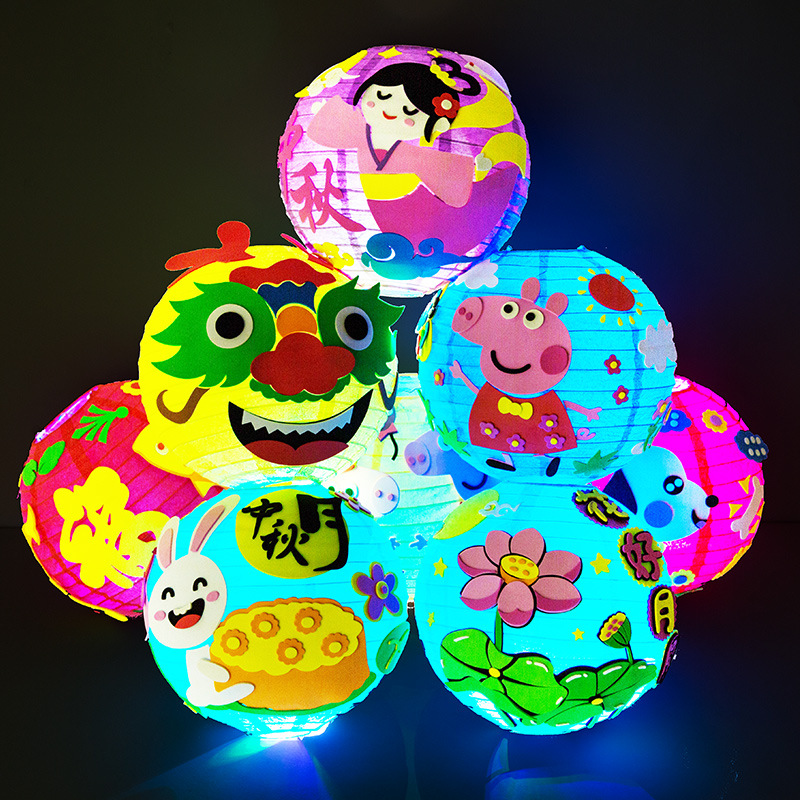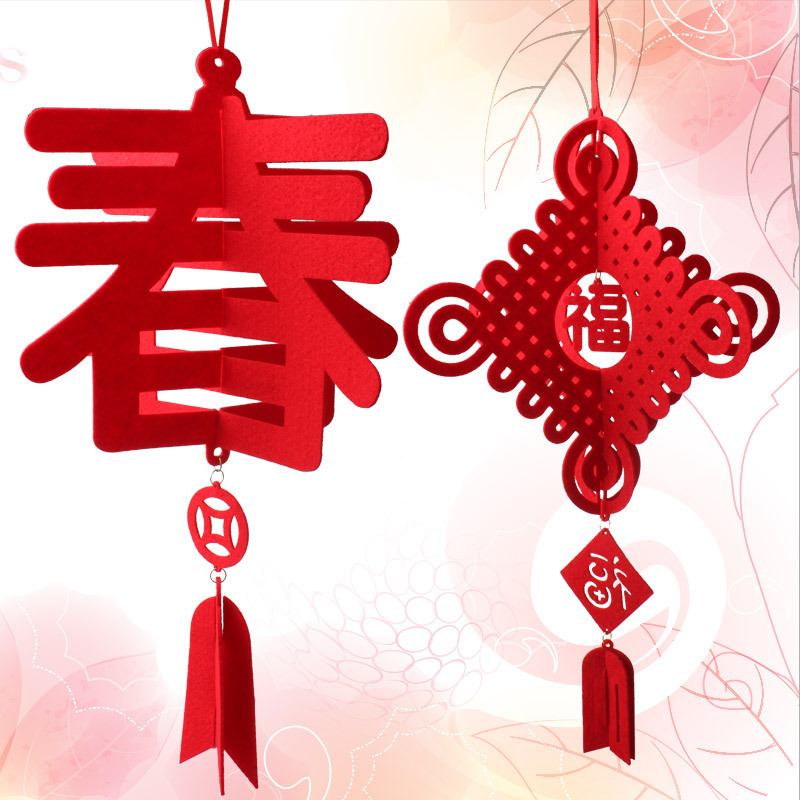 Red envelopes can also be beautiful—-Taobao and T-mall becomes a gathering places for creative red envelopes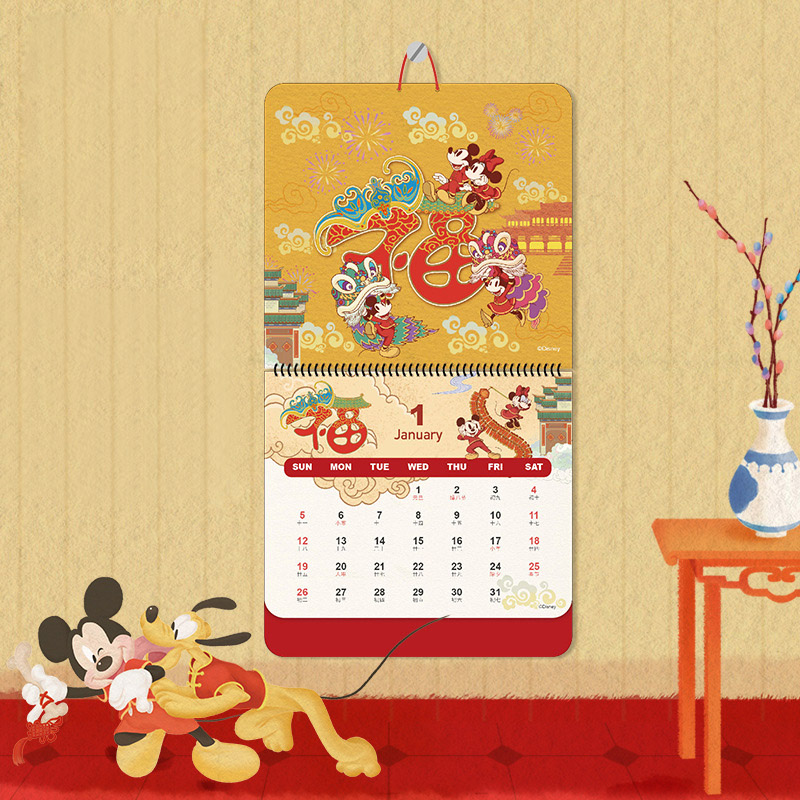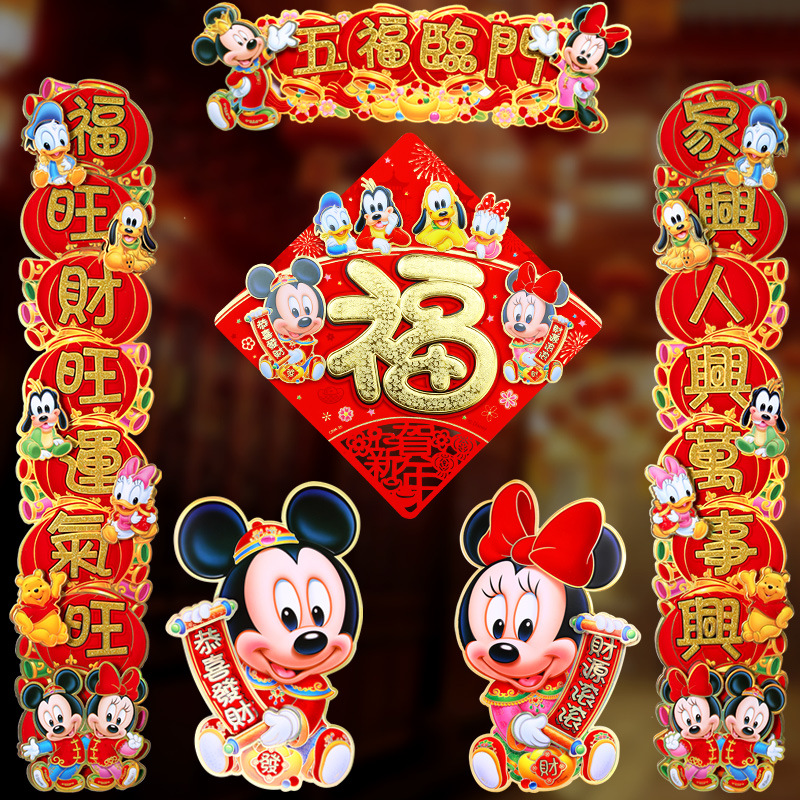 From a square red paper to a red envelope at the very beginning, the red paper head, which inherits the traditional Chinese flavor, has also begun to "transform" quietly. Not only are the styles more and more beautiful, but also various creative red envelopes like Co branding red envelopes have appeared.
In a Tmall flagship store called "Tianxiangyuan", a red envelope with Mickey's or Minnie's avatar printed is more expensive than ordinary red envelopes, but nearly 4,000 have been sold. In addition to various cute Mickey Mouse shapes, red envelopes are also divided into thousand yuan red envelopes and hundred yuan red envelopes.
Tianxiangyuan flagship store is also a local supplier from Yiwu. The company's e-commerce director Liu Ji said that 2020 is the year of the mouse. After obtaining the authorization from Disney Mickey Mouse, he combined Mickey Mouse's cartoon image with traditional elements such as red envelopes, couplets, New Year pictures and calendars. Unexpectedly, the market response was not bad. "The sales volume of our T-mall flagship store alone has increased by 40%."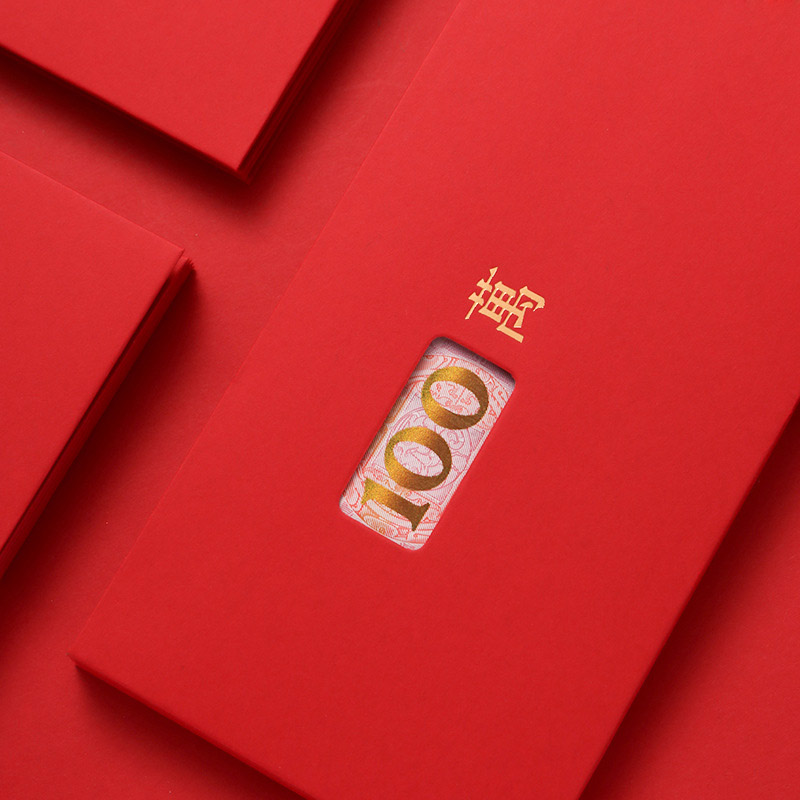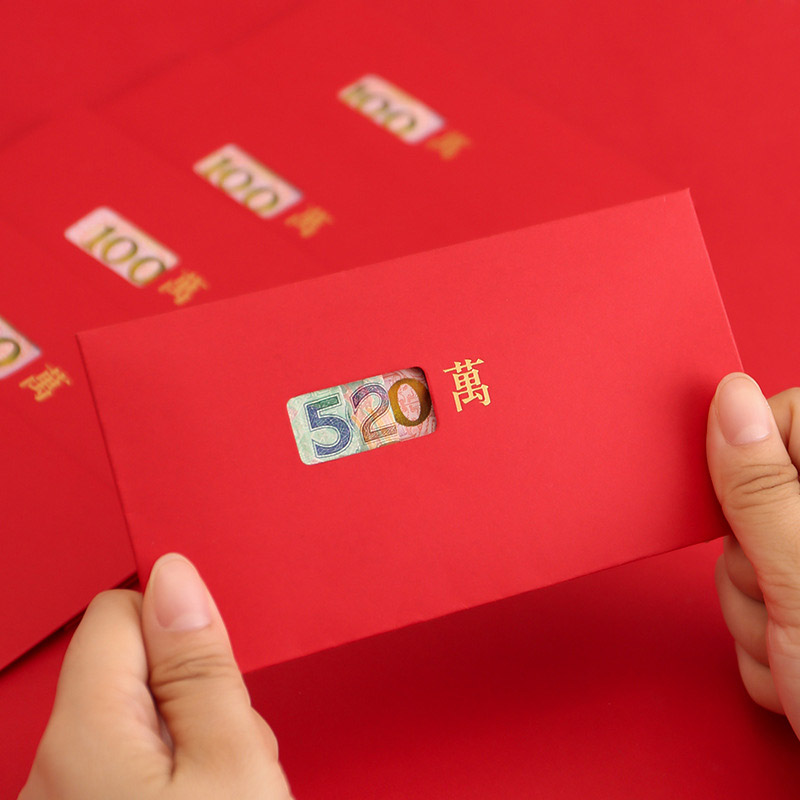 Also from Yiwu, a Tmall flagship store called "Yi Pie Yi Na" launched a "one million" creative customized red envelope. There is a cutout on the front of the red envelope, and there is a bronzing "万"( 10,000 in Chinese) next to it. After 100 yuan is put in, it just shows "100". At first glance, it looks like a "one million" red envelope.
Some creative netizens even work out "5.2 million" out of "1 million", by folding the 50 yuan, 20 yuan and 100 yuan in order. The figure of 520 will be revealed in the cutout.
What's more, in recent years, the Palace Museum has also set a new level of red envelopes.
This year, the Palace Museum launched three series of creative red envelopes. For example, the "Money Enriching" series includes four styles: all things profit, profitable wealth, all fortune in pocket, and two happy couple. The two happy couple style, with two flying birds above the red envelope, uses transparent magic bronzing, hollowing and other design elements. Profitable wealth style not only uses touch film on the material, but also the design of clasp is very special, which is a special bat buckle.
This series of red envelopes are popular among those beauty controlled buyers. On the comments, some people say that they are "paying for the beauty" and some people say it is "beyond the boundary of beauty".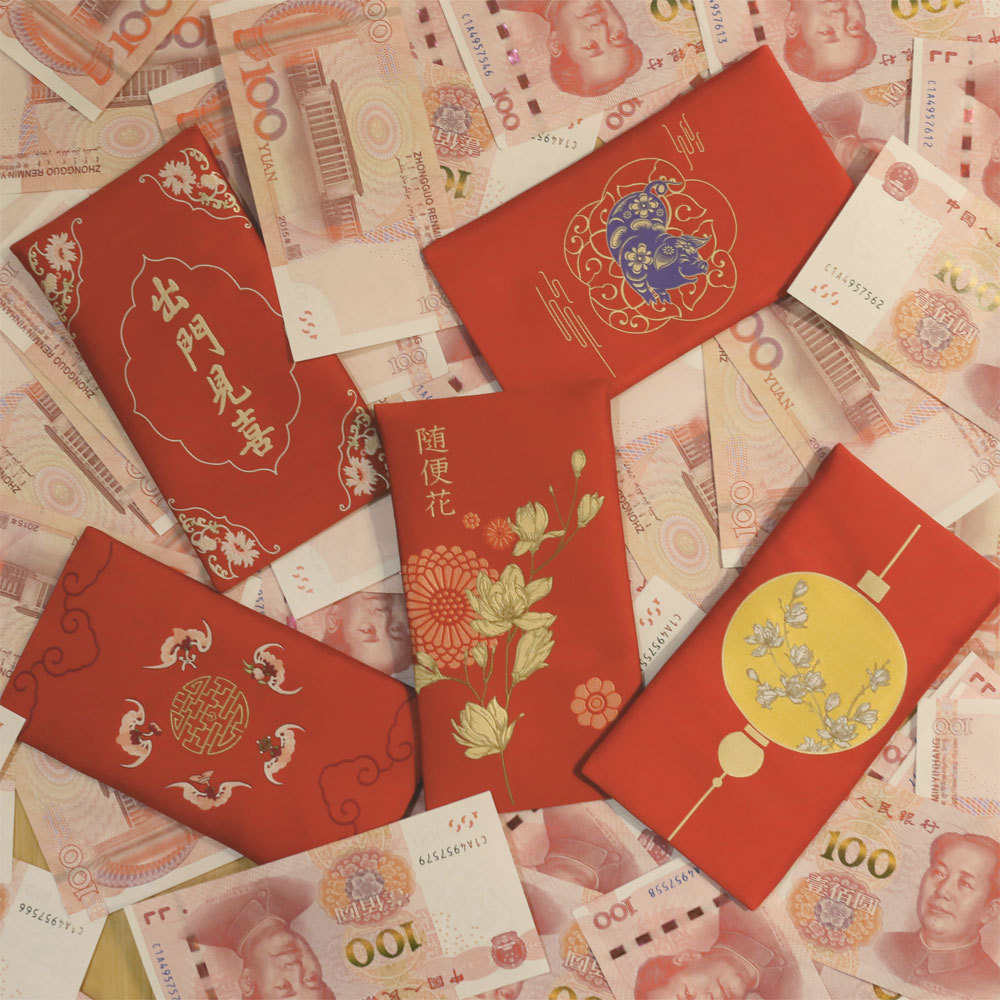 Except red envelopes, most of the traditional products are produced here
In Yiwu International Trade Market, annual sales of tens of millions can be found everywhere, and small suppliers whose sales of millions are even more. In spite of Yiwu International Trade Market, there are over 300 suppliers outside the market in Yiwu.
In fact, in Yiwu, the industry of Spring Festival decorations such as New Year pictures, calendars, couplets, etc. is quite mature. Some larger operators here have their own designers and factories, from R & D, production to sales, and have formed a mature industrial chain. Every year, starting March and April, they are busy designing various products according to the Chinese zodiac and trend of the next Spring Festival.
"Couplet. It seems to be so simple. However, what kind of paper or material to use, what color fonts and styles to choose, what is the ratio of length to width, and whether to add other patterns … The popular styles are different every year. These are exclusive secrets." Lou Baojuan said.
Lou Baojuan has been engaged in the New Year painting industry for 27 years since 1992. She said that at the beginning, there were only a few categories and techniques, which were very simple, that is, to make money by volume. "Now, there are nearly 50 series of couplet alone in our company."
In recent years, in addition to offline cooperative customer supply, there have been more online orders, many of which need to be customized according to different needs. Many operators have advertised "coupling packages, professional customization" for advertising, which is used for advertising customization, as well as the customization of annual products of major banks, insurance, Internet and other enterprises.
Recently, the Metropolis Express launched the selection of "King of New Year's Goods in Zhejiang". Duck tongues in Wenzhou, dumplings in Ningbo, and duck in Hangzhou have become the New Year's Kings in the eyes of Zhejiang people. However, besides traditional seafood and agricultural products, red envelopes are also on the list unexpectedly, becoming the "specialty" of Zhejiang People's Spring Festival.