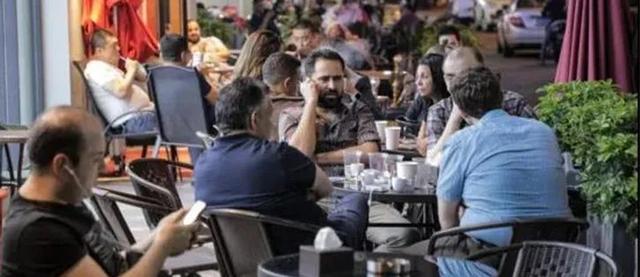 After living in Yiwu for 6 years, Zakaria finally decided to return to Syria.
His boss, Syrian businessman Amanda, prepared 3 million RMB to build a factory in Aleppo to produce construction and decoration materials. The production equipment ordered in China has been delivered to the port in the past two days, waiting for the shipping schedule.
This is something big.
Experienced years of war, many houses in Syria have been bombed, and reconstruction is imminent.
Basel, also from Aleppo, took root in Yiwu by selling Syrian soap on Taobao. Since last year, Basel has been looking for high-quality and inexpensive materials for domestic customers all around China. In his address book, there are thousands of phone numbers for Chinese factories.
Merchants from the Middle East who have left their hometown and settled in Yiwu for many years have already got rich one by one. This time, "we are going to help the reconstruction of our country," said Basel.
Promised Land
In 2014, the Syrian crisis was looming.
Zakaria, 23, originally planned to go to Europe with his partners. But before he left, he heard unconfirmed news that many people were stranded at the Turkish border. Obviously, Europeans did not want them to come.
When he was hesitant, his uncle, who was doing business in Yiwu showed him a path and asked him to come to China to help take care of his business. He also applied to Yiwu local vocational and technical college for him to learn Chinese.
"Come on, you will be safe here." Uncle's message finally moved him.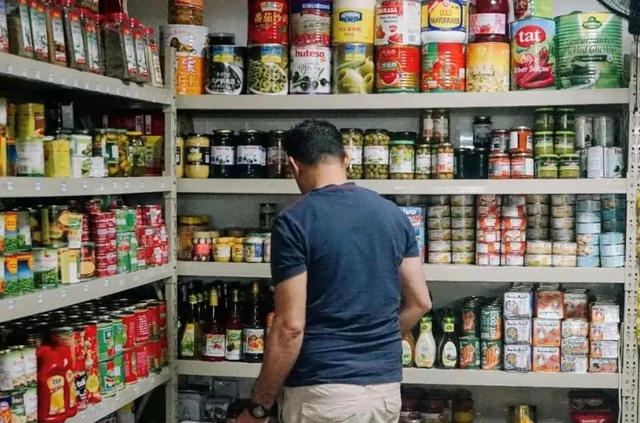 When he first arrived in Yiwu, Zakaria thought he had an illusion. Those Arab men in white robes, menus in familiar languages, pancakes, barbecue, and rice batter… all these made him feel like he was still in his hometown of Aleppo. And even the waiter who beside him looked just like him.
But when he looked at the flow of people outside the window, this city that did not conceal his vitality gave him a real sense of strangeness.
This is a convenient and cheap commodity kingdom. He could easily hear all kinds of information about the city from his compatriots.
This is a place where economic miracles are constantly being created. These miracles are hidden in small objects such as hairpins and zippers, hidden in the daily life of every ordinary person.
Amanda's Dream
He went to the small commodity market covering an area of ​​several million square meters in the north of the city. "I forget about my suffering and think I have come to the right place. I go to that market almost every day. I want to visit all the places. But then an Iraqi told me that he had been here for two years and he hadn't fully seen it, so I also gave up".
The commercial atmosphere in Yiwu is so strong that those people who have left their hometowns will temporarily forget their miserable past and start "gold rushing" desperately after coming here.
Amanda just moved the office from the 6th floor to the 16th floor, and the Yiwu International Trade City can be clearly seen from the window.
He is already a successful businessman. When he came to Yiwu more than 20 years ago, the city was not as large as it is now, with narrow roads and few people. The best hotel in Yiwu is the Honglou Hotel, which is only six or seven stories high. At that time, in order to attract foreign businessmen, the Honglou Hotel specially built a moon-shaped door lintel, which was also painted with green paint popular in the Arab world.
Start bussiness
Amanda lived in the Honglou Hotel and opened a trading company engaged in purchasing clothing, daily necessities, toys, stationery, and even hardware in Yiwu and selling them to the rest of China and to countries in the Middle East.
Later, when wars broke out in Iraq, Palestine, Syria, and Yemen, his trading business became more and more difficult. For some time, the Persian Gulf was blocked, and shipping was interrupted. A dozen of Amanda's containers were stranded at the terminal, which made him lose a lot.
But he didn't want to return home.
In the eyes of his Chinese friends, he fled the war and came to Yiwu. He was a refugee. No matter how he explained it, it was useless. Whenever he met a new friend, they will always ask with concern: Has the house been bombed? Do you have any place to stay? Does anyone have trouble eating? Is everything ok with your loved ones and friends?
"I'm not a refugee. Those people like me in Yiwu are all businessmen." Amanda answered them every time.
Homeless
They are not refugees, but if you ask them if they are homeless, they will probably nod silently at you.
Compared with the 1 million Yiwu people who live and work in peace and contentment, for these foreigners from the Middle East, most of their home countries have encountered war. Since 2001, Iraq, Syria, and Libya have been plunged into wars one after another. The Middle East is now completely unrecognizable. Any country may be drawn into wars at any time, and its people are displaced and suffered.
If you give him a bottle of rum, anyone can tell his story.
When Iraqi businessman Hussein was a child, he knew that elders in his family would bring samples to Yiwu to find suppliers. Therefore, affected by this, Hussein helped his family handle multinational business after graduating from middle school. In 2003, he followed his father to China, went to Guangzhou, Shanghai, and finally settled in Yiwu.
But then the war broke out, and international trade took the brunt. Hussein's family business plummeted. In an attack, one of his uncles was hit by a collapsed house and could not survive it.
Hyssein's hard time
At that time, Hussein was so desperate to return home but was stopped by his father on the phone. "To do business, you must be safe. Stay in Yiwu temporarily." During that time, he went to the most familiar Arab restaurant every day and asked people about the latest news about his country. However, beyond his expectation, the capital fell soon. "Everyone silenced and the restaurant owner knelt on the ground…"
They knew they were homeless.
It was during that time that Ali, who was in his 40s, closed the garment factory that had been operating for many years, took his family of four, fled Baghdad, and moved to Yiwu. He and his wife had two sons. When they left, his wife was pregnant and gave birth to his youngest daughter Alan in Yiwu.
Ali also had a garment factory in Yiwu at that time. He rented a small five-story house. The first and second floors are assembly lines. The third floor is for his family and the fourth floor is used to rent to another Iraqi businessman. On the top floor lived the landlord.
The clothing produced in this factory was to sell to Iraq. Because of the war, two of his major customers lost contact. Ali had to cut down half of the production line, and then treated the backlog of stock as tail goods by weight.
Face disaster
"We almost had no capital and had to borrow from others. Nobody has no money. In fact, at that time, everyone wanted to save some money because you will need it somehow." At this most difficult moment, a fabric supplier in Shaoxing helped him and he received an order from a large local factory in Ningbo, which helped Ali tide over the difficulties. "At that time, my factory could still maintain expenditure for two or three months. Otherwise, it would be closed. And we will be driven out by the landlord and live on the streets in Yiwu."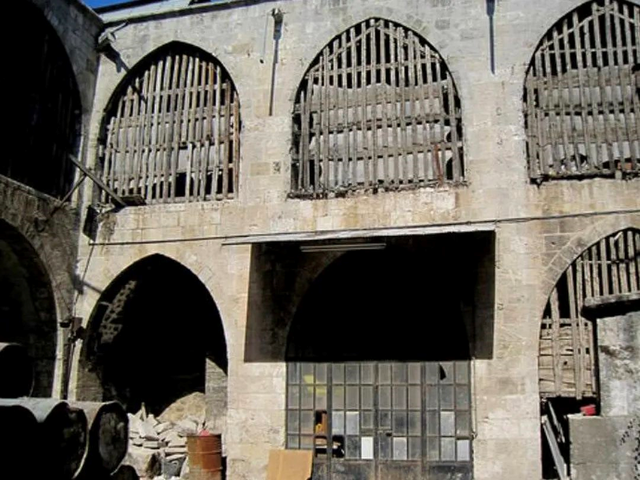 However, the bad news keeps coming.
One of Ali's major customers died in a car explosion outside Baghdad. Zakaria's friend was blown to death by missiles during the war. The next year, his neighbor's family also suffered misfortune during the transfer.
Every time Basel's sister heard the bombing in the middle of the night, she would run out of the building with her child in her arms and ran to an open place to take shelter. Late one night, Basel's mother told him painfully that his uncle's son was killed by a bomb. This is already the second son his uncle lost in the war.
"He hung up the phone and didn't say anything. And he never mentioned it again." Basel's wife said that she could feel a huge pain. "They live in this shadow all the time."
Not just a shelter
For a long time, Yiwu became a safe haven for these businessmen and also their second hometown. Each of them is doing their best to restore their life in Yiwu.
When leaving from Chengbei Road all the way to the south, to Binwang Park, within the radius of about an hour's journey from this road, slowly became a small "Arab World".
In the magnificent restaurant, there is a young waiter from Turkey serving you a plate of Turkish black tea with a fragrance of mint. The small Egyptian shop with Arabic script as its signature occupies the corner. The minced meat pies are too lazy to get the name, but the flavor is excellent. A Syrian barbecue restaurant is full of Middle Eastern men. If the meat is satisfactory, they will not be stingy with their compliments.
There are also bulging flatbreads with freshly baked crispy cheese. A bald chef stuffed large walnuts into the chopped patties, and the baking pan sizzled on the fire.
The hookah is a hard currency here, and merchants from the Middle East maintain an emotional connection with their hometown with it.
New start
For foreign immigrants, Yiwu provides an opportunity to create wealth in cheap manufacturing, and it also provides a safe haven for "homeless" people.
In recent years, Basel has been able to sell more than 10,000 Syrian soaps through Taobao every year. Counting the sales of Taobao and other channels, it is enough to make him and his family worry-free. Amanda is a veteran in Yiwu's business field. He sends about 100 containers to the Middle East and Europe every year, and the value of each is about 500,000 RMB.
But this is not all.
As the reconstruction started, people began to receive requests from the Middle East for "buying agent" or "remote inspection".
Not long ago, Basel received an order for purchasing agents. A client in Syria needed a batch of hammers. He knew that this batch of goods was used on the construction site, which made him very excited. He was familiar with Yiwu International Trade Market, and quickly locked the target. At the stall, Basel took a hammer in his hands and placed an order without even asking about the price. This is the third batch of hammers he sent to Syria this year.
"Chinese products are cheap, and its quality is good. And the service is good. After placing an order, if necessary, the stall owner will help you to complete all the procedures, which is very convenient." He said, pointing at a publicity board in the Yiwu International Trade Market: "Just tell us what product you want, we will take care of the rest. And you just need to wait at home for the delivery."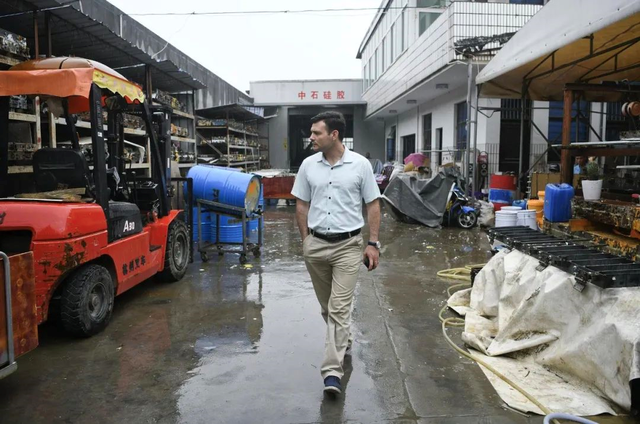 Keep moving
"Now many domestic customers want us to help purchase supplies in China," Basel said. He said that he has no extra energy to deal with his business on Taobao now. So he asks his wife to take over. And he will search for products all over Zhejiang. In the first half of the year, he sent a batch of small hardware products, directly purchased from Alibaba. They are produced in Wuyi, Jinhua, and therefore he can get a lower price.
In the past year, he searched for building materials markets and factories all over Zhejiang, on Alibaba, Taobao. Wherever he can find high-quality and inexpensive goods, such as pipes, plates, water and electricity equipment, communication equipment, etc, he will go. As long as it is materials related to reconstruction, he wanted to know that. He will send all the building materials made in China back to Syria in order to help people rebuild their homes there.
"We yearn for peace. China is our example. I have a lot of compatriots in Yiwu, and everyone feels that they need to do something now."
Basel said that he likes Yiwu very much because his hometown, Aleppo, Syria, was once a prosperous city like Yiwu. "Someone ruined it, and now we have to make it stand up again."