Dropshipping is an up-trending e-commerce business model which allows merchants to start their online business without carrying inventory. While as dropshipping becoming trending, there are still questions, like "Is dropshipping dead?", "Is dropshipping worth it?", "Is dropshipping still alive?".
Like every cautious businessman, we need to figure out what dropshipping is and how to make money with it. Here in this article, we are going to show you the answers to dropshipping.
Part 1: What is dropshipping?
1. What is dropshipping?
For people who are just to start their trip on dropshipping, the first question is what is dropshipping. Dropshipping is a kind of retail e-commerce model which is simple to operate, where you can sell actual physical products without stocking any products in warehouse.
In other words, if you are to do dropshipping, you don't have to carry inventory, don't need to rent warehouses and don't have to worry about shipment. Your order is fulfilled by a third party, who will ship the products for you.
2. Why dropshipping?
It sounds much easier to start with dropshipping, right? Then why there are still people doubting it and having concerns about it? The reason is that the growing shipping cost, fierce competition and low profit would probably make people quit. So before you make your mind to start with dropshipping, you need to know the good and the bad about it.
| | |
| --- | --- |
| Advantages | Disadvantages |
| Low cost to start: For dropshipping, new starters won't have to put quite amount of capital in the beginning, compared to traditional retail business model. You don't have to invest a lot on stocking  inventory. | Low profit: As there are thousands of people who start with dropshipping everyday, it's quite a competitive market. People would be comparing with prices and qualities of different stores to get the best deal. Since everybody start at the same steps, a lower price is more competitive, which also means low profit. |
| Take lower risks: Lower risks seems attracting. The lower risk for dropshipping is that you don't have to go through the pressure of large inventory. And it's good to test your products in the market with dropshipping as it can lower your risks on failing. | Problems in products: For dropshipping, once you received an order, you are sourcing from multiple suppliers. In this way, you may not see the products, let alone trace the inventory. It's quite hard to control the quality of the products. And the quality of products can sometimes lead to customers' comments on your store, which is quite vital to your long-term business. |
| Flexible in location: For dropshipping, you don't have to run it in an office. All you work can be done with a simple computer with fine internet connection. As long as your communication with suppliers and customers, you are able to handle your dropshipping well. | Supplier chain headache: Supplier chain is rather essential, as it can make or take your business to a totally different level. Dropshippers mostly serve as a middle man between supplier and customer, which the communication is quite complicated and time-consuming. If you are not responding timely, there could be bad feedback on your store, which is bad for you to scale your business. |
| Wide-ranged category of products: Since you don't have to carry any inventory, you can list all the products you can reach to on your online stores. | Limitation in customization and branding: As dropshipping can hardly control the product, it's hard to customize products and it may take quite a long time to do so. |
| Easy to operate with: By dropshipping, you don't have to rent a warehouse for huge amount of inventory. You don't have to pack or ship any products. You don't have to track inventory, handle returns and inbound of shipment. | / |
By fully understanding the good and the bad about dropshipping, you can choose whether to start your sropshipping or not. If you are about to do it, let's move on to the next part: How to start your dropshipping.
Part 2: How to start your own dropshipping
As we've said above, it's rather easy to start with dropshipping. Here are 4 steps to get your dropshipping started.
Step 1: Choose the products you want to dropship
Before you really select any products, it's better to do a necessary market research. As we are aiming to make big money, a necessary market research can help us know about our competitors, trends and which niche can really bring you profit. After market research, you will have a clear idea about what to sell on your stores with competitiveness. If you don't know how to do market research, turn to product research is also working. And we have another article here for your reference on: 23 Useful Tools on How to Do Product Research.
Step 2: Choose reliable suppliers
Once your category of products is determined, you can reach to those reliable and trustworthy suppliers. A good supplier can control the quality of products and help you receive good feedback from your customers. Bear one rule in mind: choose the supplier as if you are buying from them. Being a customer yourself can you fully analyse whether the supplier you choose are trustful and best-match. As for how to judge whether the supplier is reliable, we have so many articles you can turn to, like How to buy from Alibaba: Ultimate Guide (2021), andIs Alibaba Safe? Tips on How to Avoid SCAMS on Alibaba. They've listed out ways to analyse suppliers and these tips can be applied to different website with slight difference.
Step 3: Build your online store
After choosing the products and find reliable suppliers, the next step is to set up your own store online on some platforms like Shopify, AliExpress and so on. On these platforms, there will be templates and guide to help you set up your own store.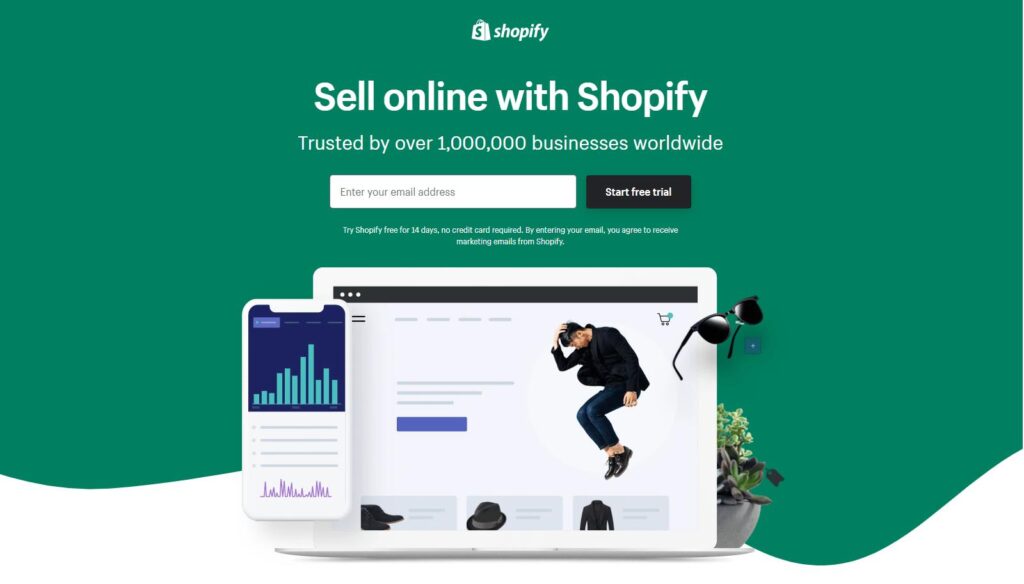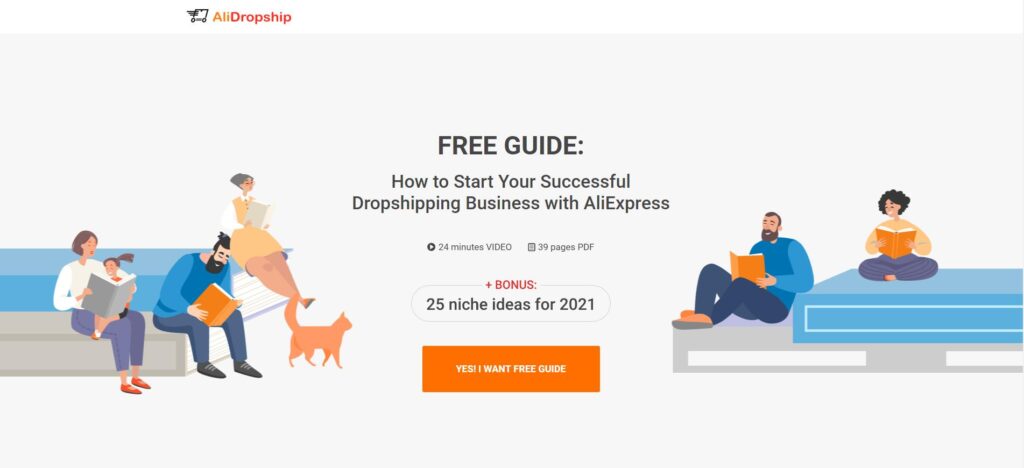 Step 4: Marketing your online store
Following the above three steps, you will have your own online stores. And the next thing to do marketing your store and attracting customers. And marketing can be the most costing process of dropshipping. You will need to put extra effort to advertising and promoting your store.
Social media can be a wide market place to gain customers. Put some ads on Facebook or Google, or any other platform you can do advertising. People use Facebook and Google a lot and advertising on these platforms can be rather effective.
Sum up
In the end of the article, we want to answer the question again: Dropshipping is not dead. It is up-trending and will become a main e-commerce model in the future. To start with dropshipping can be easy. But to run it well, there is still a long way to go. And we will share with you more of our experience on dropshipping in our following articles. So keep following us up.
Hope you find this article helpful in your dropshipping. If you have any questions and suggestions, leave them down on comments. And we are ready to take them and move to better. Thanks for supporting.