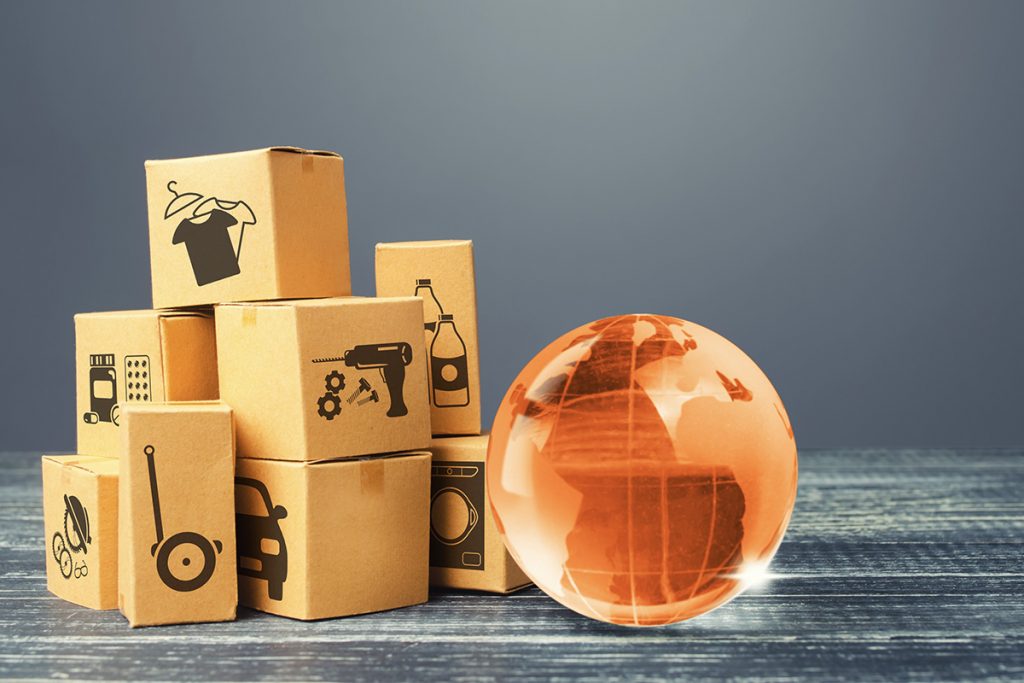 Dropshipping has been becoming increasingly popular as a modern and most trending business model. Known as its low entry point, massive sellers are now swarming into this online market. 
Dropshipping With Agents in China
As a dropshipper, your priority should always be the product, as that is the only thing your customers choose to purchase from you. If there is any problem with your product, any other efforts you had spent are in vain. However, as a dropshipper, the only product that you can get is the test sample, which is the very first one, while the rest are all directly shipped to your customers.
You can certainly handle everything from looking for products and suppliers to shipping tracking until it arrives at the door of your customer. But if you have ever experienced one time of this whole process, you will know how much energy it takes, and how much trouble it will cause if you do not treat it seriously, while sometimes pro experience is needed and that is what most dropshippers are lack of.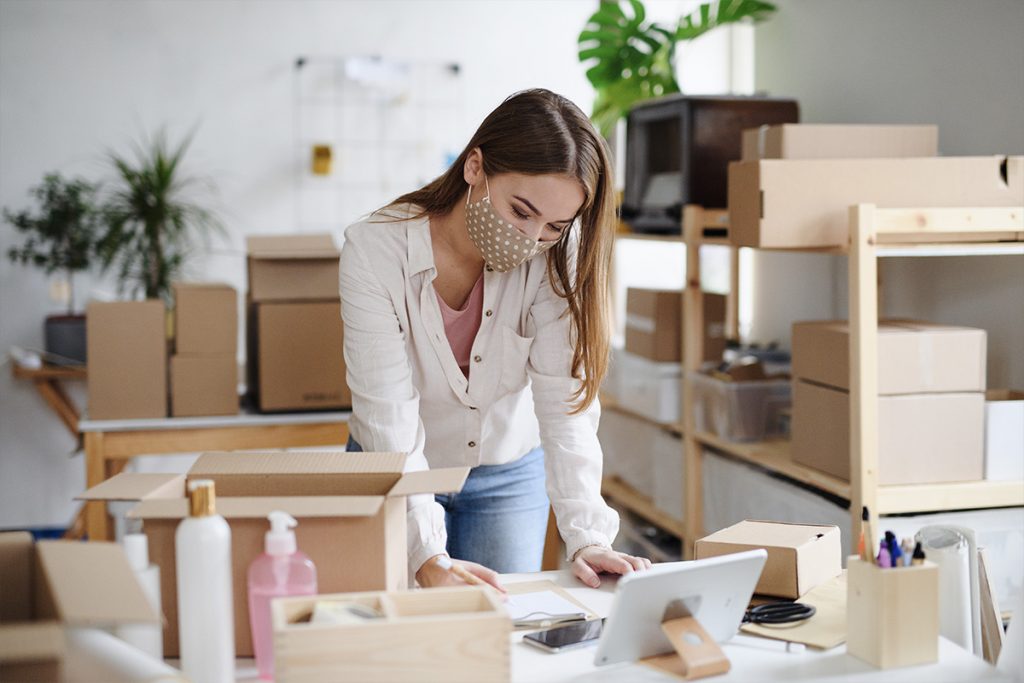 So there should be a solution, and good news is, there is one! Hiring a local agent. As widely known, the best products with the best prices are mostly from China, and the same with most suppliers, too.
Dropshipping agents are also called sourcing agents or fulfillment agents in the industry, and if you hear someone talking about middlemen, that may also be about dropshipping agents.
Most dropshippers deem this as a part-time job, or even just a hobby in spare time, so time and energy-saving would be their first priority, while scaled dropshippers would also need to save energy to increase efficiency as to scaling even faster. Therefore, local dropshipping agents could be a better solution and in this article, you can learn everything about hiring Chinese agents.
What is a Dropshipping Agent?
Basically, agents are people who help you do things on your behalf. Just like when you are looking for a better house for your family, and Real Estate agents or agencies would help you find solutions, dropshipping agents act as your representative and serve you throughout your logistics process.
Though calling them agents, they actually can either be an individual, a team, or even a whole company. If you have ever heard of shipping agents, which are professional companies taking care of the ocean shipping process for bulk goods, you may understand that although you only communicate with your dedicated customer service agent, the actual process is handled by a whole company.
I would not say whether individuals or companies are better, as different dropshippers may have different needs. Companies may seen more professional and reliable, however serving quality may differ among teams, while charges can be relatively high. Individuals may not serve your whole process, but they may link to certain factories and offer you better prices, plus they charge lower.
What Can Dropshipping Agents Do For You?
As stated above in the definition, dropshipping agents are local representatives of your business, and basically take charge of all steps of your logistics process.
I will list most of the process steps and suggest what a dropshipping agent will do for you, however some agents may not be able to manage everything, please be aware of this before you work with them. Hiring an agent or agency that provides all-around service will save you a lot of energy, and you will have more time to spend on marketing, scaling, or just other things in your life. 
Here we start with sourcing products:
Suggesting trending niche and recommending winning products.
Looking for suppliers/factories with good qualifications, including product quality, prices, manufacture speed, accessibility, OEM, etc.
Communicating with suppliers for customization of your products and private labeling.
Providing customized packaging for your products.
Fulfilling your orders instantly and arrange the best-suited shipping methods according to goods characteristics, destination country, shipping time and prices.
Tracking the shipping order information all the time and update the shipping status for you.
Providing warehouses storage for your goods in China and/or around the world.
You may see that service No.1-5 can be provided by most agents, even they are individuals, if your quantity is small, and they have fewer customers to serve. While No.6 will need an app to integrate with your store on shopify, woocommerce, etc., so that could only be provided by agent companies.
Warehouse storaging could be tricky, as some small scale companies may also provide it locally, while some large servicing agencies may not. This could lower your cost and reduce the shipping time, therefore promoting customer experience and increasing sales. Most agents with this service will charge you for more service fee, while Sup Dropshipping is totally free, so why not give it a try?
Why You Need a Dropshipping Agent in China?
For most new dropshippers, you may be confused about the necessity of hiring a middleman between you and your supplier, as you may deem the sourcing process as merely clicking and confirming. But I guess you have got a clue on the importance of getting yourself a local agent in China after reading the previous parts of this article.
Certainly you can do all the work by yourself, or with your team if you have one. But being able to perform is one thing, while guaranteeing fewer problems and higher quality is another. Not believing what I said? Let's check it out together.
For instance, let's say you find a promising product on Amazon, and would like to sell it by your own store. You will first go to search for suppliers online, and maybe you will use something like Aliexpress. Now easily you find that product and make a test order, goods arrives in several days and all is well. OK, simply import it to your store and wait for orders. So why do you need an agent? Because things are not always like THIS.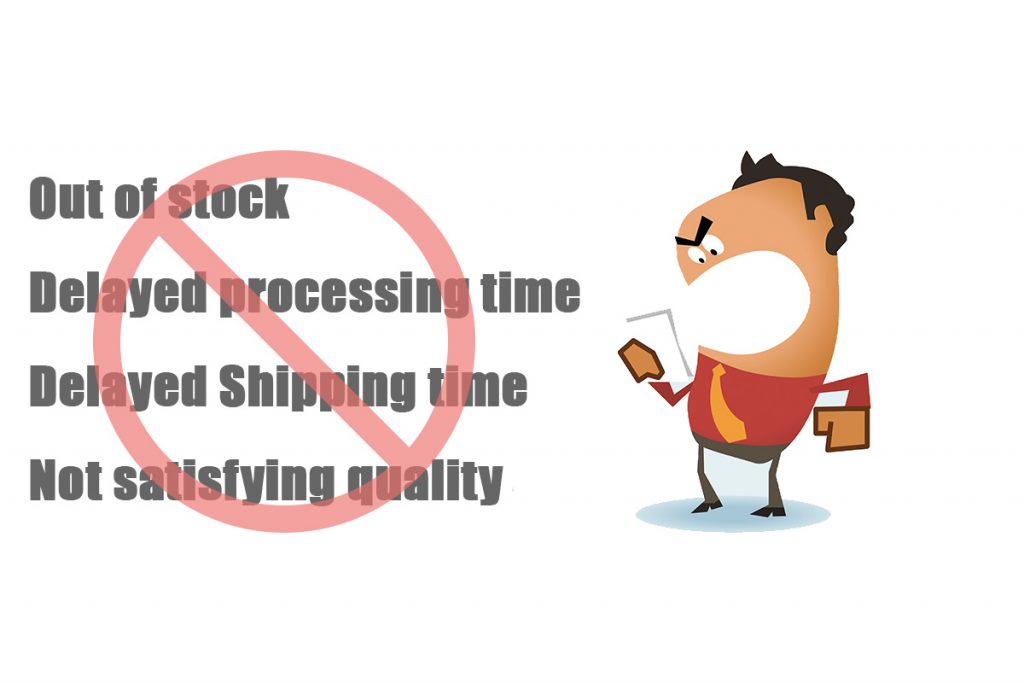 Problems I encountered myself when I started my store include the following:
Sometimes, your supplier may run out of stock at certain goods, and their factory may not restore manufacturing until large bulk of orders arrive. What is most scaring, they may not zero their stock on Aliexpress in time! Now you did not zero your stock, and several orders made. Not only refunds, but you will also suffer from complaints, bad ratings or reviews.
Some Aliexpress suppliers may delay your product processing time, and they will wait for other orders to make a bulk order to save costs. This may sometimes last several working days, or even more than a week.
Most Aliexpress suppliers offer free shipping, however the shipping fee is actually included in your product cost, and they will choose ePacket or AliExpress standard shipping which will take weeks or months to arrive.
What's more, after long time of waiting, sometimes one of the products may not as satisfying quality as your test model, and your customer askes for refund. Now what should you do? Change to another supplier again? How much time and energy will all these changes take?
These are only problems with small amount sellers, while when you start scaling, problems will arise scarcely along with it.
When you find a true winning product, and it becomes best seller in your store, you cannot risk any accidents above, which may lead to loss of profits at thousands, or even millions! Plus, you will have to preorder from your supplier, as they may not have enough stock and it will take days to wait in line for manufacturing new ones. This is the time when warehouse storage is needed.
All in all, having a professional Chinese agent overwatching the whole dropshipping process for you will take trust, and save your time and energy. Their wiping out problems ability will change your way of managing business, getting it into a positive cycle, thus giving you more time to focus on marketing or other parts.
Where Can You Find a Chinese Dropshipping Agent?
As dropshippers are working online, and we cannot go to China ourselves of course, so the answer is easy: Google it.
Not kidding, as most dropshippers do not have experience on that, and they do not know anyone who is also doing dropshipping business with suppliers and agents in China, they may just follow their internet instinct: searching.
This cannot be wrong, actually, as most dropshipping agents that have their website or on Google CPC ads, could be capable enough to trust. However, things may vary for your different needs.
Individual Agents
As stated above, when you are just starting your business, you may want to lower your cost. Large agencies may charge you $29.99 monthly or so, like all the other Shopify apps. What's more, they may also charge you on a certain portion of each order, and that may again shake your willingness to work with them.
So you want to start with an individual agent in China, and that is also not hard to find. You can look for individual agents in China from the following channels, but be careful, as it can be tricky for inexperienced dropshippers to tell whether an agent is qualified enough for your business.
Social Media
If you have a Facebook account for your business, simply check for some groups of dropshipping, and drop a message saying you need an agent from China, then just wait for the flooding replies and find yourself a satisfying agent to contact with. Be aware not to use your personal account, or you will have to bear with endless harassment from ads. Other social media websites, like Youtube or Quora, could also work this way.
Hiring Sites
You can go to part-time job websites like Fiverr to check for dropshipping agents. The better part is that these websites could somehow control the quality of agents, and reduce scammers.
To find agents this way, you can search for "Chinese dropshipping agents" and check their working experience and qualifications in the description to check if they meet your needs.
Agency Companies
When your daily order quantity reaches around 30, that should be the point where you want to find a real professional dropshipping agency company to help you manage the whole logistics process. At this point in your business, individual agents will most possibly no longer be able to fulfill your orders in time, especially when you need customizations on the product, label, and packaging. Dropshipping agencies are mostly professional and reliable, plus they will have a larger team of people working for your order fulfillment, or even a database with machine learning to automatically processing all the logistics for you.
Search Engine
As stated above, dropshipping agencies are mostly well-scaled, and, just like you promote your store, they will do the same to let more people know their companies. So you can simply search on Google, Bing, or Yahoo to check "dropshipping agency China", "dropshipping supplier China", or simply just "dropshipping in China" to check for Chinese local agencies.
The other way to find a good dropshipping agency is through searching "dropshipping China" in Shopify Appstore, and check their app description to see if their services can meet your needs. You may also check the users' reviews and ratings here, and this may also help you to choose among various agencies.
If you are not using Shopify, no worries, you can still check here and search for them directly on Google. Most of the dropshipping agencies in China support commonly used dropshipping platforms, and if they do not cover yours, you can try asking them to add it.
You may worry about which agency fits you better, and my suggestion is, to try for all that interests you. When you find an agency by clicking on their ads or website links, check their landing page to see all the pricing and services information. As far as I know, most dropshipping agencies in China offer a free trial or are free to use and only charge by sales. So try for test orders and see if their services work with you. 
How to Tell if a Dropshipping Agent is Good?
Most dropshippers may feel confused when choosing among massive of agents or agencies, especially if you are new to this field. Here I will suggest some of the common criteria for you to judge if a dropshipping agent is good or bad, professional or amateur.
But let me make it clear, as stated above, that the criteria can be different among people and time, as your business status varies and may change anytime. For example, when you just started your business, you may find working with individual agents cheap and easy. However, when you started scaling, which means you may have hundreds of orders per store, and several stores running, you may have to find a larger team to fulfill your massive orders and control the quality of goods.
They Can Offer the Best Prices
This can be the first and most important factor for you upon choosing a dropshipping agent. Better price from suppliers means lower cost overall, thus giving you more profit margins. You can either sell at lower prices than other retailing stores to get more customers, or just leave it be to earn more.
Individual Agents
If they can offer you better prices on your product, that either means they have intimate relations with specific manufacturers, or they cut their own payback margin to benefit you, which, as a result, allow you to make more money. Only to be careful if they are offering short term prices and take a continuous increase after you work with them for a period of time. Also, better prices at a specific category doesn't mean they can do the same on others, so be ware when you scaling to more categories of products.
Agency Companies
They either buy in bulk to get lower prices, or maintain long-going relations with part of the manufacturing areas to get special offerings. They may work better with you if you have a larger daily order quantity.
As to manufacturing areas, there are 2 main areas in China, Yangtzi River area and Zhujiang River area. Manufacturers at Y area is more all-around, and specifically, consumer goods at Yiwu district is world renown. Z area is more focused on electronic parts like smart phones or small appliances, especially at Shenzhen. You can ask the agencies which area are they located and check if the category fits your business.
There is an easy price standard to compare with, Aliexpress, which is most dropshippers using as their supplier sourcing platform. If you can get better prices for your product from an agent, you will be winning most of your counterparts in the same market.
They Can Offer Professional Services
Price is important, yet not everything. As a dropshipper, you cannot manage every step all by yourself. Working with different parties can sometimes be time consuming, especially when communication is not so smooth. Professional agents can take all these risks on their own, and only things for you are just yes or nos.
Accessibility and Communication
This is the aspect that you may feel completely different with individual agents and agency companies, as individual agents work like your assistant, and you need to send all the data over, either with Wechat, Whatsapp, or email; while agency companies work more like assembly line, and they usually process everything for you through their app.
There can be pros and cons on both, so you still have to pay attention. Individual agents may not be so consistent, as accidents may happen, and they may have to deal with other things more important than your business. Agencies tend to be more effective, and some may offer 24/7 customer service.
One more thing on this is the language capability, which may arouse misunderstandings and later lead to serious problems. Some agents are not so skilled in English, or even using Google translate to communicate with you. This may become even serious if you speak other mother tongue. It will be best if your agent can speak your mother language, or make sure both of you could understand each other. You can test this by calling them on Skype or voice contact them on Whatsapp.
Logistics Processing Capability
This is not only about ensuring everything goes right, but also getting you updated in time, and let you know when accidents happen.
By saying to ensure everything right, it means your agent can check the product quality for you, customize the product accoding to your requests, change the label to your private ones, and also offering packaging at your choice. Most individual agents can hardly make all these done, while most agencies can meet the needs.
To find the better dropshipping agent, you can check if they could offer best shipping choices. Some of the professional shipping suppliers include 4PX, CNE Express and YunExpress. Best agents can find you the best way of shipping according to your destination and shipping time among all shippers. Just to compare with, most Aliexpress suppliers offer only ePacket and Aliexpress Standard Shipping, which are really slow in time, and accident rates are relatively high.
Agencies are not only better on shipping choices, but they may also offer you storage services with their warehouses. With this service, you could pre-order bulk products and save at their China local warehouses to shorten processing time and prevent manufacture shortage. Some agencies are one step forward to offer warehouses at main destination countries, this allows you to shorten the shipping time. These can increase your customer experience and definitely worth paying attention.
Last part is about accidents. Good agents can reduce your cost on accidents to lowest, whether by purchasing correct shipping insurance, or conducting returning and refunding communications to manufacturers. Most important of all, they will reach you and let you know the whole picture without cheating, and offering the best solutions for you.
Conclusion
Finding a dropshipping agent in China is like finding your business partner. You can never be too cautious, as they could really be decisive. You can search for dropshipping agents online by search engine, social media or dropshipping platforms.
Try to find better dropshipping agents according to your business condition, and your specific needs. Good dropshipping agents can be honest and ensure everything goes right.
At last, I want to say that good dropshipping agent will not only work as your partner, but also can be your tutor. They will really teach you a lot of knowledge on Chinese market and the whole industry, and that is what I learnt from my agent.