Yangjiang, a prefecture-level city in Guangdong Province, is a city in the metropolitan area on the west bank of the Pearl River Estuary. It is located on the western coast of Guangdong Province, close to the Pearl River Delta and the critical point of west Guangdong.
It administers Yangxi County, Yangdong District, and Jiangcheng District. And at the same time, it takes charge of Yangchun City, with Hailing Island Economic Development Pilot Zone and Yangjiang High-tech Industrial Development Zone, covering a total area of 7955.9 square kilometers.
Yangjiang City is famous for its knives and scissors and is famed as "China's Capital of Knives and Scissors".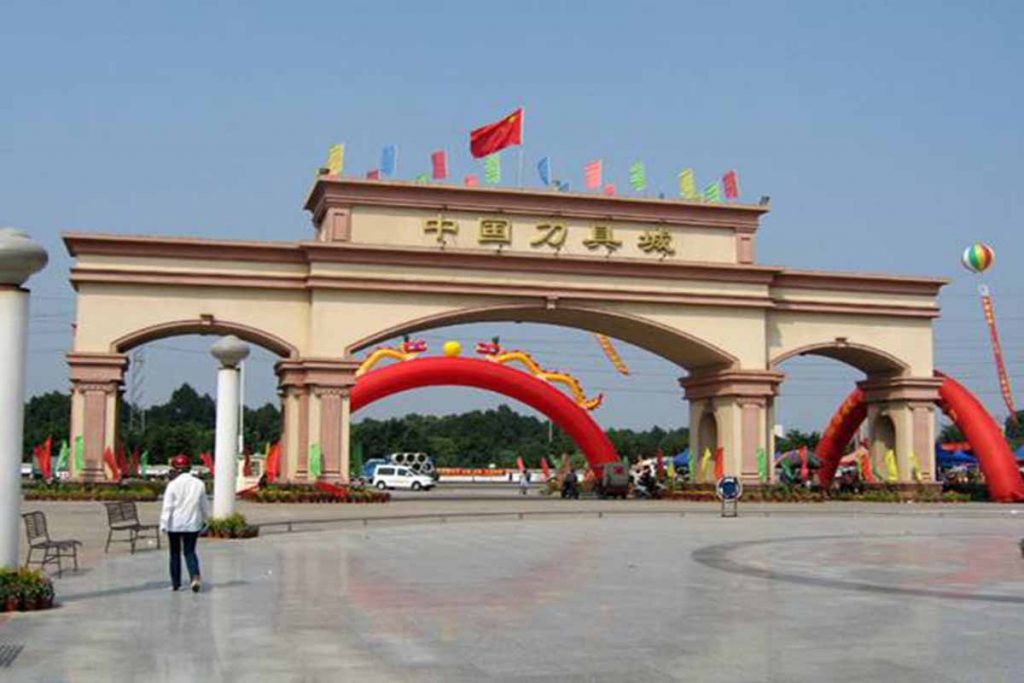 Traditional handicraft products in Yangjiang have a long-standing reputation, and hardware knives and scissors have a long history. It is one of the most distinctive and advantageous industries in Yangjiang City. With years of development, more than 1,500 hardware knives and scissors enterprises in Yangjiang account for more than half of the country's total.
The output of daily hardware knives and scissors accounts for 60% of the country's total, and exports account for 80% of the country's total. The products are exported to more than 100 countries and regions such as Europe, the United States, and Japan. Yangjiang has become China's largest knife and scissors production base and export base.
In development, Yangjiang has formed a hardware knife & scissors industry, including penknives, kitchen knives, scissors, knife sets, multi-purpose pliers, and mating production such as special steel, plastic, mechanical equipment.
There are many famous brands of knives and scissors enterprises in Yangjiang such as Shibazi, Inwin, Yongguang, Shengda, Chule, the Cleverest Son's Wife, Meihuizi, enhancing the reputation of "Yangjiang knives and scissors" and improving the marketing competence of Yangjiang knives and scissors productions at home and abroad.
"China Kitchen Knife Center" was settled at Shibazi Group Co., Ltd in 1998. "China Scissors Center" was settled at Guangdong Inwin Group Co., Ltd in 1999. "China Knife Center" was settled at Yangxi Yongguang Group Co., Ltd in October 2002.
In the past ten years, through the introduction of foreign advanced equipment and technological innovation, Yangjiang Knives have developed into multi-purpose knives, kitchen knives, scissors, knife sets, and multi-purpose pliers.
Famous brands are cultivated, such as Shiba Zi, Yin Ying, Shengda, San San, Chu Le, Qiaoyuwu, Meihuizi, Roumeizi, etc. And knife and scissors production enterprises such as Hongying, Andeli, Zhaohang, Nanfang, Jinping, Jinhui, Shibazi, etc. emerged and developed, with an annual output value of more than 50 million yuan, and further improved.
"The gold content of "Yangjiang Knives and Scissors" has dramatically enhanced the competition of Yangjiang Knives and Scissors in the domestic and foreign markets.