According to Yiwu Customs statistics, in the first eight months of this year, Yiwu's total import and export value was 200.15 billion yuan, an increase of 4.4%. Of which exports accounts for 192.51 billion yuan, an increase of 3.8%. Imports account for 7.64 billion yuan, an increase of 24.0%. Toys, furniture, and lamps, textile products, etc. all maintained growth of double-digit. After turning from negative to positive in June, Yiwu's foreign trade maintained rapid growth in July and August.
Yiwu is the world's largest small commodity distribution center, connecting more than 2 million small and medium-sized enterprises. In 2019, known as the "world supermarket", the Yiwu market's value of imports and exports accounted for 9.6% of the province's total value. To a certain extent, Yiwu has become an important window for Zhejiang and even China's foreign trade economy, as well as a wind vane of foreign trade.
"In the first half of the year, new policies are published to stimulate a rebound in the market. Due to the large foreign trade market, it is so precious that the market shows a trend of increasing. The early two months of the second half of the year shows a good start." The person in charge of the Yiwu City Bureau of Commerce is full of confidence.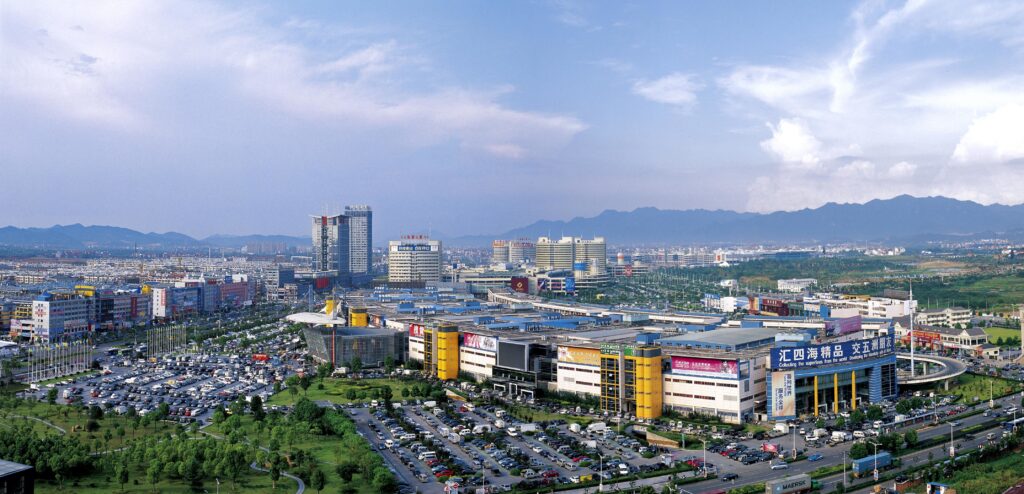 Operators precisely targeted marketing
In the face of difficulties, merchants in the Yiwu market try every method to simulate the market: online negotiation, online transaction, cloud signing, and purchasing on behalf of…
During the long holiday of "National Holiday", the procurement peak of wedding supplies in District 5 of Yiwu International Trade City ushered in. "It is called the 'Golden September and Silver October'. Many of our colleagues have sold out in the past two days, and the supply of products exceeds supply." said Feng Chaoyun, president of the Yiwu Festival Supplies Industry Chamber of Commerce. Affected by the epidemic, many young couples postpone their wedding dates to the second half of the year.
In a toy store in District 1 of Yiwu International Trade City, operator Yang Bin is communicating with a customer from Iran through social media. Soon, the Iranian customer ordered 20 containers of toys worth nearly 1 million yuan. Affected by the epidemic, many foreigners cannot come to China to purchase in person. But Yang Bin is not idle because of this. In addition to video connections through social media. He also invested 2 million yuan to develop a corporate website in early March.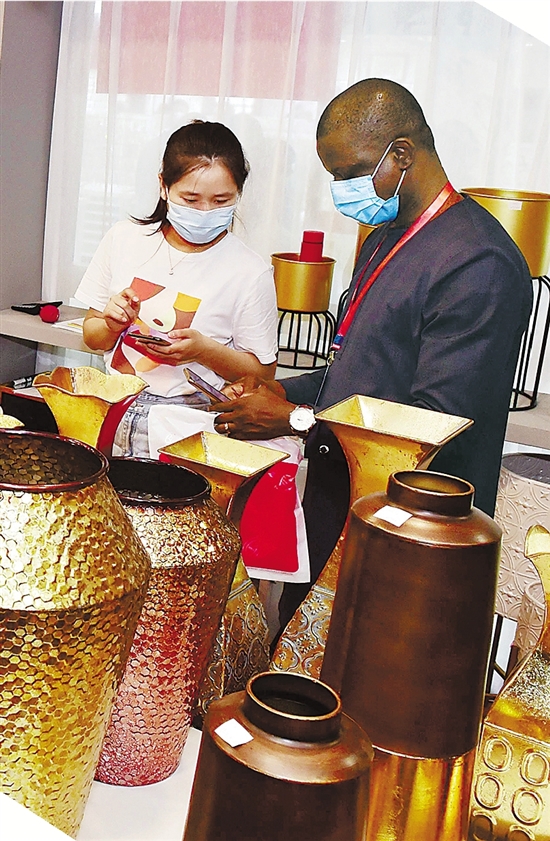 Move online
In the past, most operators in Yiwu International Trade City were waiting for buyers to come on-site for procurement. After the outbreak of the epidemic, many merchants began setting up their own websites and releasing new products to facilitate the purchase of new and old buyers. " Buyers log in to the website. They can see our latest launches of toys(including pictures) on it, and place orders directly online. First, we contact our old customers and tell them the URL before letting them introduce our website to new customers. Unexpectedly, in this way, the sales situation is better than on-site purchase." Yang Bin said that since this year, their sales have increased by 60% year-on-year. He said that in the future, he will continue to develop new products to prepare for new markets.
"Understood, this car model, I will add another 30 boxes." Alimi, an international student from Saudi Arabia places orders in Yiwu International Trade City while holding a mobile phone to communicate with friends in the Middle East. "I have been in China for 5 years. I heard about Yiwu Commodity City when I was studying at Hunan University. After graduation, I came here and open up a trading company and settled down in Yiwu with my wife." Alimi said that he did not return to Saudi Arabia this year because of the epidemic. However, beyond his expectation, the company's business is better than usual. "Except for Saudi customers, merchants from other countries in the Middle East have found me through old customers, hoping me to help find all kinds of new products."
Customer engagement online
"Customers have moved from offline to online, and procurement value in regions and countries along the 'Belt and Road', including African countries shows a significant increase." According to Ding Xingjuan, chairman of the Yiwu Jewelry Accessories Industry Chamber of Commerce. The global demand for Yiwu small commodities is still considerable. The price of high-end jewelry has risen even in the epidemic, like the price of silver bracelets has increased by 20%. Their next step is to continue to make efforts in branding and design and adopt more targeted marketing.
"In addition to local merchants seeking breakthroughs themselves. Thousands of foreign businessmen who stayed in Yiwu before the epidemic have also become agents of procurement." The person in charge of Yiwu market said that although foreign businessmen seen in the market are far less than last year. Foreign trade business is not in reduction. "Due to the spread of the epidemic abroad and local factories cannot start operations normally. The demand for medical equipment, daily necessities, and other materials has increased.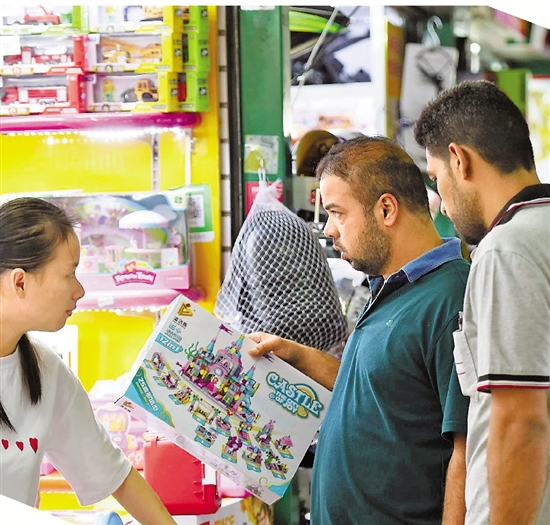 Without the continuous supply of manufacturers, the recovery of foreign trade can only be empty talk. Since the resumption of the Yiwu International Trade City on February 18th. Yiwu has sent 44 working groups to various parts of the country to pick up 130,000 workers through chartered planes, high-speed railways, and buses. At the same time, Yiwu has successively released a series of resumption policies, including chartered cars, high-speed railways, chartered flights, and large return subsidies, which have indirectly driven more than 300,000 workers back to work. As of the end of September this year, the total number of market entities in Yiwu reached 658,000, a year-on-year increase of 22.08%.
Attract customers both online and offline & Smooth logistics
On October 8, the "Yiwu-Madrid Train" departed from Yiwu West Railway Station to the five countries in Central Asia. From October 1st to October 8th, a total of 27 trains were shipped. As of October 8, the "Yiwu-Madrid Train" had launched 658 trains and shipped 54,418 TEUs, a year-on-year increase of 140.7%. Since July of this year, the monthly average number of trips has been maintained above 110 lines, setting a new record.
"The "Yiwu-Madrid Train" is a golden channel for enterprises. We don't have to worry about the shipping of our products." The person in charge of Zhejiang Equator Supply Chain Co., Ltd., which is engaged in the cross-border logistics industry in Yiwu told reporters, "Yiwu-Madrid Train" has set up 12 operating dispatch lines, and 4 branches, and 5 logistics distribution centers along the route, connecting 37 countries and regions in Asia and Europe.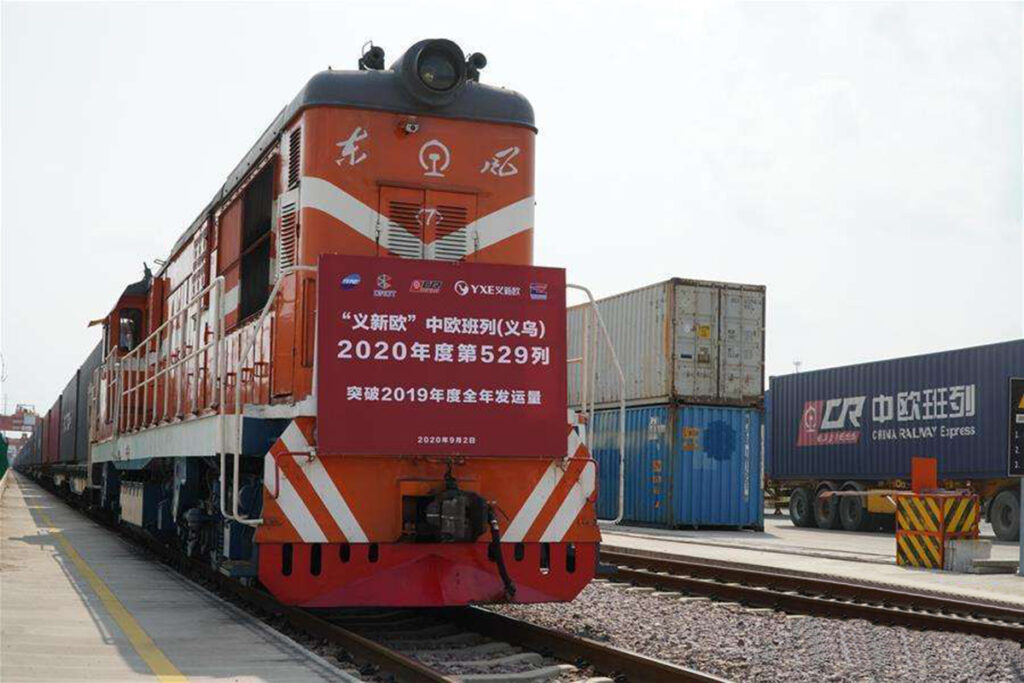 At the same time, maintaining the smooth flow of air logistics channels also highlights the advantages of Yiwu in the field of international air transportation during the epidemic. "Yiwu has set up a special international logistics service platform called "Global Yida" to build a cross-border e-commerce offline cargo center. To improve the international air cargo capacity, the cargo charter carrier flying from Yiwu airport will be given a maximum of 500,000 yuan per sortie and the carrier company will be rewarded 1 yuan per kilogram." The person in charge of the Yiwu Market Development Committee said that doing everything possible to reduce the cost of foreign trade for operators is one of their priorities.
The smooth flow of logistics has played a key role in the stability of Yiwu's foreign trade. The role of overseas warehouses is also perfectly realized on this basis.
Overseas warehouse
"As foreign buyers were unable to come to Yiwu, our business plummeted. Fortunately, the Mall Group made a timely move to launch the overseas warehouse China showroom plan. We have successfully obtained a 500-square-meter overseas warehouse in Djibouti, Africa, and have completed the preparation work of products." Chen Yanzhen, an operator of Discovery Tools in the District 2 of Yiwu International Trade City, said that overseas warehouses can not only solve the problem that buyers cannot purchase goods in Yiwu during the epidemic, but also reduce logistics costs in the long run and achieve rapid local delivery.
According to statistics from Yiwu Mall Group, Yiwu has established overseas warehouses in 18 countries and 24 regions around the world including the Czech Republic and Spain, covering an area of 224,000 square meters. Yiwu utilizes overseas warehouse resources to establish a docking mechanism between merchants and overseas warehouses, accelerate the landing of a group of "Take You to China" showrooms, focus on displaying products, and realize direct purchase by buyers overseas. Yiwu City will provide subsidies for all market economic and trade promotion activities held overseas.
World Electronic trade platform
Alibaba is the world's largest online market, and Yiwu, the world's "small commodity capital", is the world's largest offline market. In June of this year, Yiwu and Alibaba joined hands to create a digital comprehensive protection zone to promote the implementation. Then upgrade of the eWTP (World Electronic Trade Platform) project, allowing small and medium-sized enterprises to transform from passive participants in global trade to leaders in new game rules.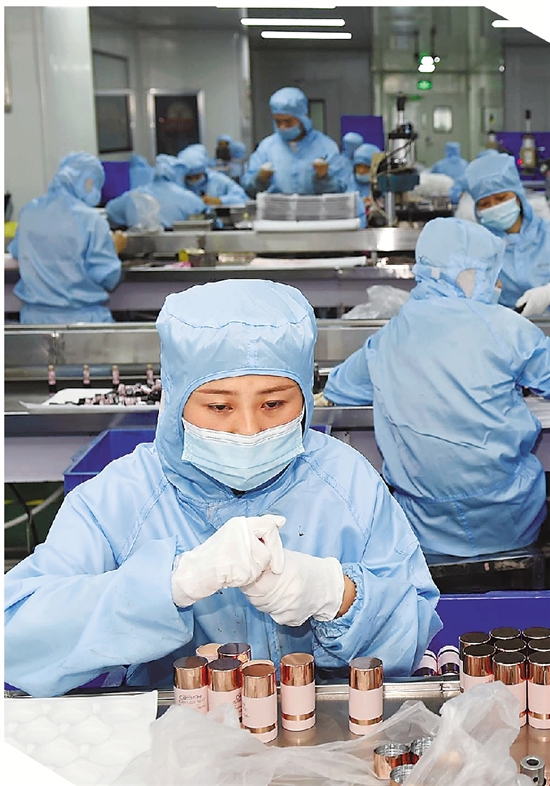 With the help of eWTP platform construction, Yiwu Yilei Electronic Commerce Co., Ltd. has cross-border e-commerce orders in the first five months of this year, exceeding last year. The company's cross-border new retail business has opened a 2,000-square-meter direct purchase experience store for imported goods offline and opened a flagship store for all categories of imported goods on T-mall. Alibaba International Station and Yiwu Municipal Bureau of Commerce also co-organized the Yiwu Online Expo. For newly transformed merchants, Alibaba International Station provides free exhibition tickets and digital exhibition service packages. Such as live template shooting, automatic editing, and other digital tools. Alibaba International Station also selects top "foreign internet celebrities" for Yiwu merchants to conduct live broadcasts, using their traffic to attract overseas buyers and facilitate transactions.
"The epidemic has had a great impact on offline trade. But our turnover on Alibaba International Station has not fallen but increased, and it has increased by 40% compared to that before the epidemic," said Frank, general manager of Yiwu Zhenpai Network Technology Co., Ltd. "The Internet celebrity live broadcast is already well established in China, but it is still a new attempt in the global B2B field. We are fortunate to catch up with this trend." Zhang Kuo, general manager of Alibaba International Station, expects that through the online Expo, Yiwu will attract visitors from all over the globe.