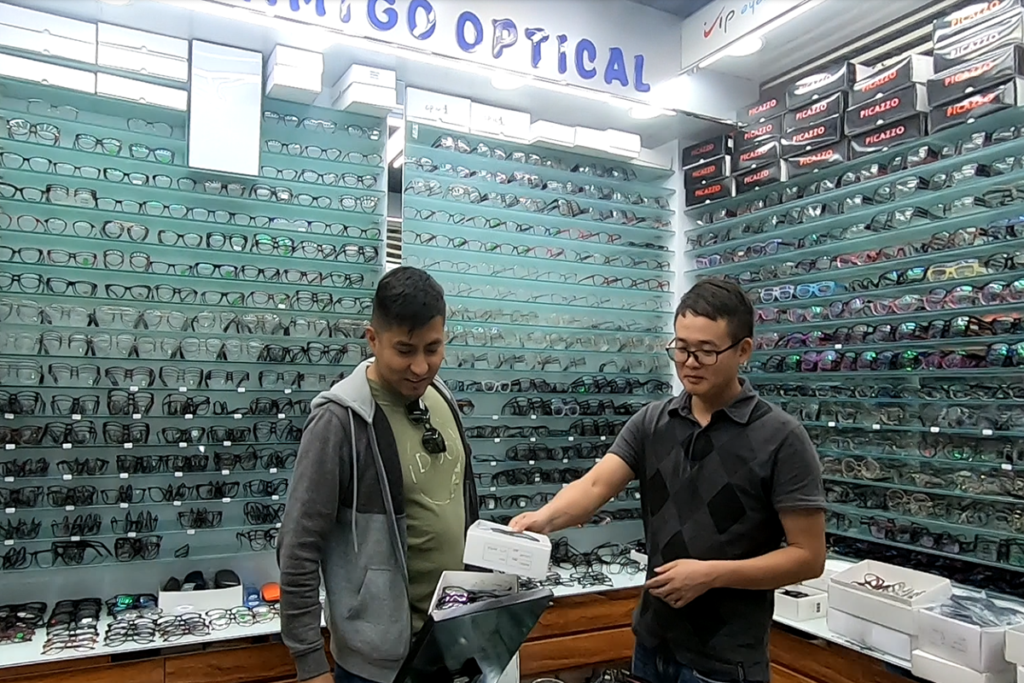 Normally, it was the busiest time for Chen Ailing. Sometimes she could receive six or seven orders a day. However, on the morning of July 10 this year, neither are there foreign merchants coming for purchases nor did she receive orders from abroad. Chen Ailing said, "If it were as busy as last year, I wouldn't be chatting with you at this moment."
56-year-old Chen Ailing has been running a shop of color bars inYiwu International Trade City for 22 years. Among the color bars used to decorate Christmas around the world, at least eight out of ten, on average, are exported from Yiwu. But in the past few months, her business has been decreasing.
The current situation of Chen Ailing is a typical representative of operators of 75,000 booths in Yiwu International Trade City. Since the outbreak of COVID-19, the business of Yiwu International Trade City, where foreign trade accounts for 70% of the total transaction volume, has been badly influenced. Many merchants in the market told reporters that business has dropped by at least half this year, and some may drop by 70% or so. In the past 20 years, Yiwu International Trade City has become a "world supermarket" with its foreign trade. However, in the era of profound changes in the world and the full rise of the Internet, this flower bred by the traditional offline transaction model is experiencing a severe winter.
From Export to the Domestic Market
Foreign trade once helped Yiwu's small commodity wholesale market to flourish, but now it has contributed to the cliff-like decline in business. Chen Tiejun, Chief of Export Section of the Yiwu Bureau of Commerce, told reporters that in the past few months, Yiwu's export volume showed a "W mode". That is, affected by the domestic epidemic in February, the export volume hit the bottom. Then, with the outbreak of the international epidemic in late March, the export volume fell again. And orders began to gradually recover from May.
According to Chen Tiejun, in previous years, the number of permanent foreign merchants in Yiwu was 15,000, and more than 500,000 foreign businessmen visited the Yiwu market each year. In March this year, the Yiwu government has invited 10,000 foreign businessmen to Yiwu, but only about 4,000 returned due to immigration restrictions. According to statistics from the Yiwu Exit-Entry Administration Bureau, from January to April, there were 36,066 registered foreigners in Yiwu, a year-on-year decrease of 79.3%, while the number of foreign merchants permanently living in Yiwu dropped to 7,200 or so, a decrease of about 50%.
In the past few months, Chen Ailing has been expecting the coming of foreign merchants. Regardless of the number of foreign merchants, or the return of orders through WeChat, telephone, etc., Chen Ailing's business has fallen sharply compared with that in previous years. This April, Chen Ailing received only 11 orders, and most are small orders of several thousand yuan. But last April, she had received at least 40 orders.
Even if she received orders, Chen Ailing was still struggling. The epidemic situation abroad is unstable. What if she couldn't receive the payment after mass production of products? But if the production is not done right now, it won't meet the delivery time. This March, Chen Ailing received three foreign orders totaling more than 70,000 yuan, which were originally scheduled to be delivered that month. But later, she was informed that the delivery was delayed, and the goods were still piled up in the warehouse.
During the epidemic, not all the demand for consumer goods declined, and the export of epidemic prevention supplies increased significantly. Chen Tiejun said that from late March to June, the export of anti-epidemic supplies from Yiwu City reached 6.8 billion yuan. Although this accounted for a small proportion of the 130 billion yuan in exports in the first half of the year, many companies in Yiwu that were not originally engaged in the industry of anti-epidemic materials such as masks have undergone an emergency transformation. For some companies, the export volume of anti-epidemic supplies has reached 1/3 of their total exports.
In the store of Hongmai Household Products Co., Ltd. on the fifth floor of District 4 in Yiwu International Trade City, Lan Longyin, the general manager, showed reporters a video of a high-speed machine that produces 650 flat masks in one minute. His company was originally engaged in household items such as U-shaped pillows and cushions. Due to the epidemic, his business on non-essential consumer goods in the domestic market has shrunk. And its foreign trade business has also fallen by 50%. Since March, he and a few friends have spent several million RMB on the purchase of this mask producing machine and began to produce disposable flat masks. Within two months, they've produced masks that value a total of 20 million RMB. Most of the masks were exported to South Korea, Malaysia, and other Southeast Asian countries, bringing a couple of hundred million dollars profit. He then used this money on the production of N95 masks.
Lanlongyin calls the production of masks "a race against time". He said that in Yiwu, there are at least hundreds of manufacturers who switch to producing masks like him, but many of them are late. Zhang Yuhu also reckoned that only some companies can do well in exporting anti-epidemic supplies, and this transformation is not suitable for all companies.
Zhang Yuhu is more optimistic about the transform from export-oriented to domestic-oriented, that is, "regaining domestic trade share." He said that the merchants in the Yiwu market have long been accustomed to the relatively easy forms of foreign trade transactions such as receiving orders, shipping and receiving payments, and are reluctant to do domestic trade because domestic trade needs to stock up and has problems like returns and exchanges of products. Chen Tiejun also pointed out that it is necessary to advance funds to prepare the stock. Domestic sales also need operators to expand channels such as supermarkets and e-commerce. At the same time, the market for consumer goods is rather competitive in China.
To dig further into the domestic market, since March, the Yiwu government and the Mall Group have sent 20 investment teams across the country to attract domestic buyers. They also launched the "Miles in the Market" event and held docking meeting and new product launches in key cities and secondary markets across the country.
Zhejiang Xingbao Umbrella Industry Co., Ltd. is an umbrella manufacturer and sales enterprise in Yiwu International Trade City. In the past, its products were mainly sold to Portugal, Spain, France, and other countries. Due to the epidemic, it began to expand its domestic market this year. The company's owner Zhang Jiying told reporters that the products' requirements for foreign trade and domestic trade are completely different. Customers from Italy, Spain, and other countries prefer products with a darker background color. If there are flower-shaped patterns, they prefer bright and unrestrained patterns. But domestic customers find it difficult to accept this and prefer fresh and simple designs.
According to Zhao Ping, director of the International Trade Research Department of the China Council for the Promotion of International Trade, the epidemic will cause a continuous decline in external demand for a certain period in the future. Therefore, the Yiwu market should focus more on the development of the domestic market and achieve a balance of trade in both the international and domestic markets.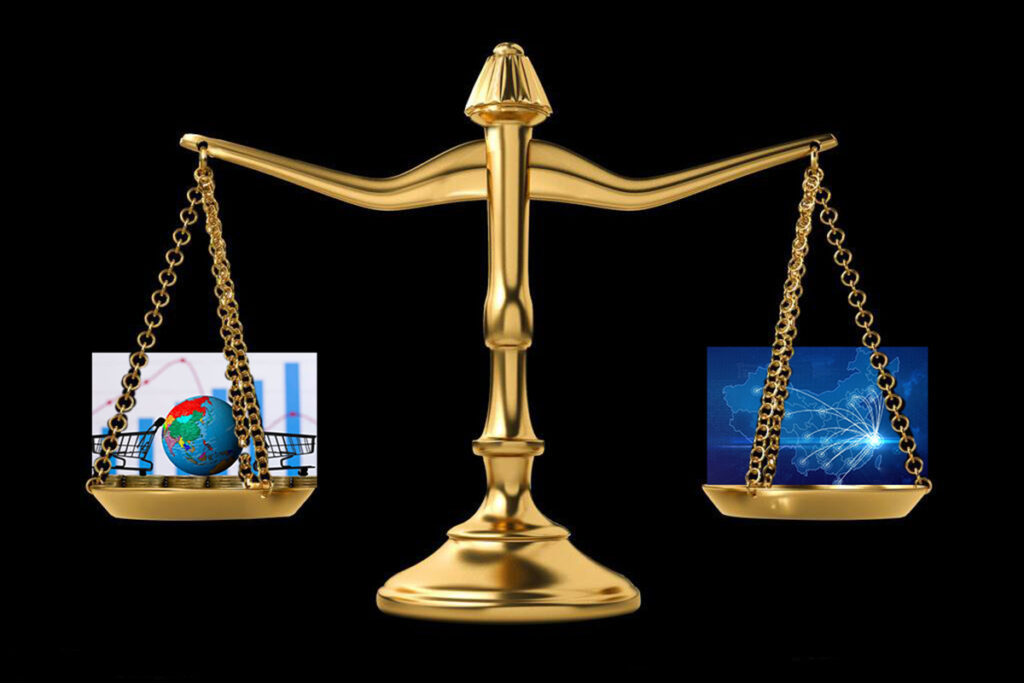 The trail on E-Commerce and Live Broadcast
In 2014, Chen Ailing found that the offline business was not as good as before, and the annual transaction volume dropped from 10 million RMB at its peak to 8 million RMB. She attributed the decline in business on the impact of e-commerce. Thinking she is a bit old, she has not opened her online store. "In this era, the Internet has made the market more transparent. Young people can directly contact buyers on the cross-border e-commerce platforms, and then choose to produce themselves or subcontract to factories. They can directly deal with a small quantity of procurement just on the e-commerce platforms. While the offline price is not that competitive, part of her business has to give way to e-commerce."
Fan Wenwu, deputy director of the Yiwu Market Development Committee, told reporters that the development of e-commerce in Yiwu is not too late. And its development is top in China, only second to Shenzhen. But the problem is that e-commerce runners and operators in the Yiwu market are not of the same group. "Most e-commerce runners are still people outside the Yiwu market."
In the observation of Jia Shaohua, the former deputy dean of Yiwu Vocational and Technical College of Industry and Commerce, around 2009, with the vigorous development of e-commerce, merchants in Yiwu International Trade City began to feel the tension. Such tense is even stronger after 2013. And some merchants began to try running both online and offline at the same time.
Around 2014, Li Xiaoli, the owner of a booth in the Yiwu market, followed the trend and tried cross-border e-commerce. Now about 40% of her foreign trade business comes from online. But she still can't avoid the impact of e-commerce. Fifteen years ago, the rent for her booths was as high as 900,000 RMB per year. But last year, due to rising operating costs and reduced offline passenger flow, she had to sell one of her booths, while the shop rent has fallen by half to only 450,000 RMB.
Facing the wave of e-commerce, in 2012, the Mall Group also launched an official website called YiwuGo. However, many merchants and industry insiders have analyzed that this website, to a large extent, is only a store display platform and does not undertake transaction functions. Most buyers still choose to complete transactions in offline stores. Zhou Huaishan, executive director of Yishang Think Tank, said that the YiwuGo website is more like a company homepage of Mall Group, which is not very practical.
At the same time, not so many merchants in the Yiwu market have entered Alibaba International Station. Alibaba International Business Unit Yiwu Regional Manager Zhang Jinyin said that since the establishment of the company, there were 7,000 to 8,000 operators from Yiwu who have joined in Alibaba International Station, which only accounts for 20% of all operators in Yiwu market.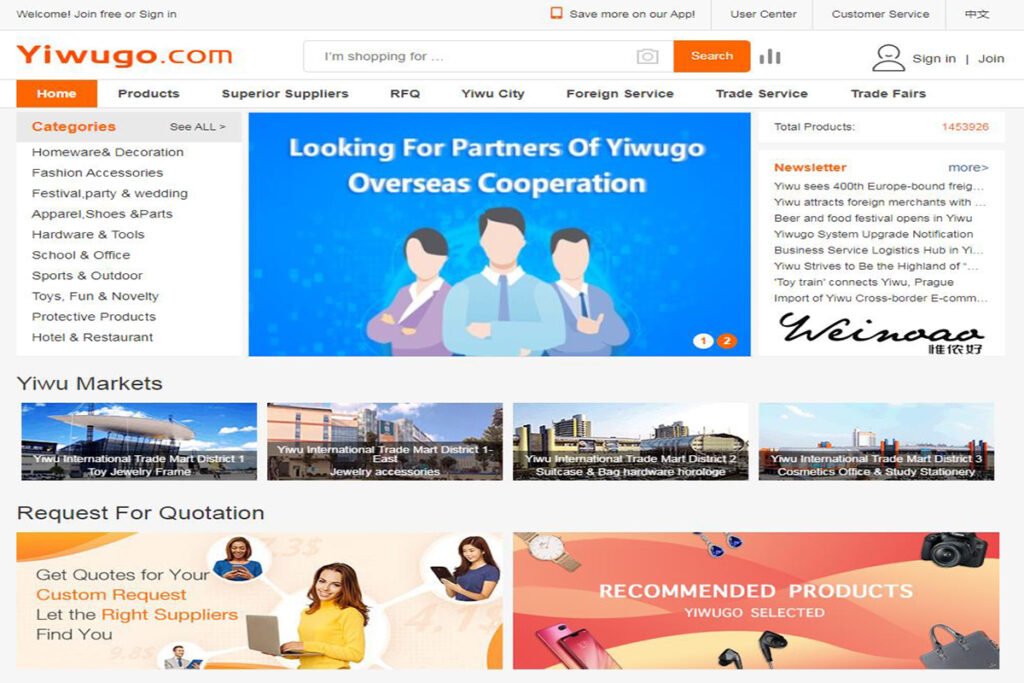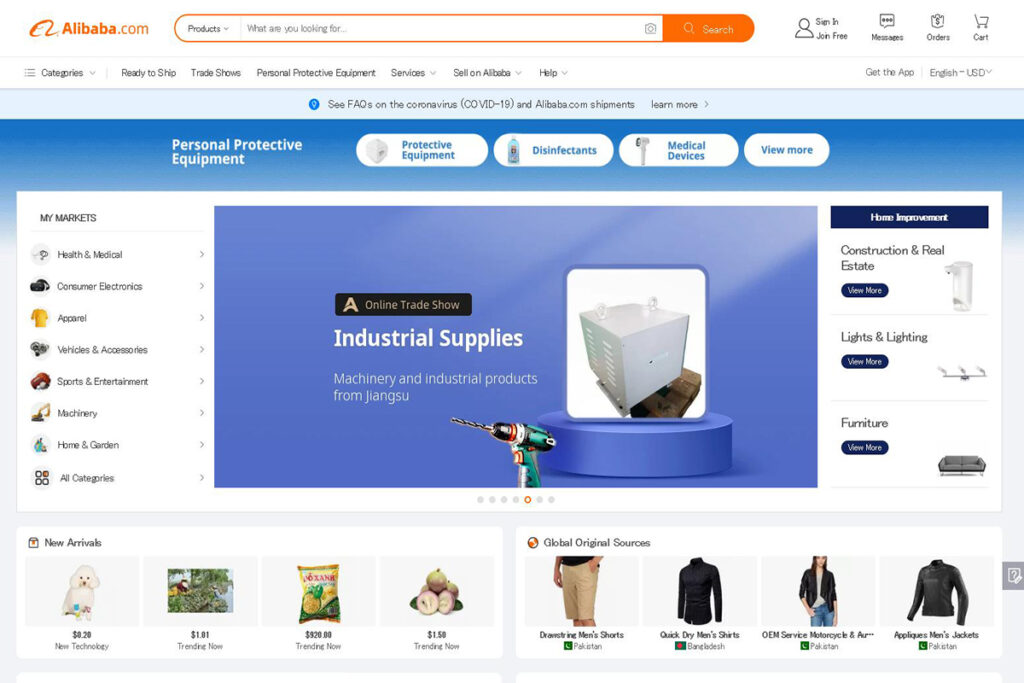 With so many factors, the online trail of Yiwu International Trade City is not smooth, which also restricts its further development. According to the statistics of the Yiwu City Statistics Bureau, from 2011 to 2016, the transaction volume of Yiwu International Trade City increased from 45.606 billion RMB to 110.05 billion RMB, but the proportion of transaction volume in Yiwu's total transaction volume fell from 43% to 35%. This means that under the decentralization of e-commerce, the city's ability to gather resources of the whole city is weakening, and is less attractive. From 2014 to 2018, though the market transaction volume of Yiwu International Trade City increased year by year, the growth rate is decreasing, from 25.5% in 2014 to 10.8% by now.
The epidemic has forced the Yiwu market to keep up with the times. Zhang Yuhu said, due to the limitations of YiwuGo, starting from March, the Mall Group is building a full-link, full-product, and full-digital platform-Chinagoods, hoping that full around online transactions for all merchants can be achieved in the market. A major function of Chinagoods is to open up the back-end links of trade. In the past, after a buyer placed an order, commodity transportation and customs declaration were completed by foreign trade and logistics companies. Now, these follow-up services can be integrated into a one-stop full-chain service.
On June 19, 2019, Yiwu government and Alibaba Group has signed an eWTP (World Electronic Trade Platform) strategic cooperation agreement in Yiwu, which means that the world's largest online market economy and the world's largest offline market economy start their cooperation.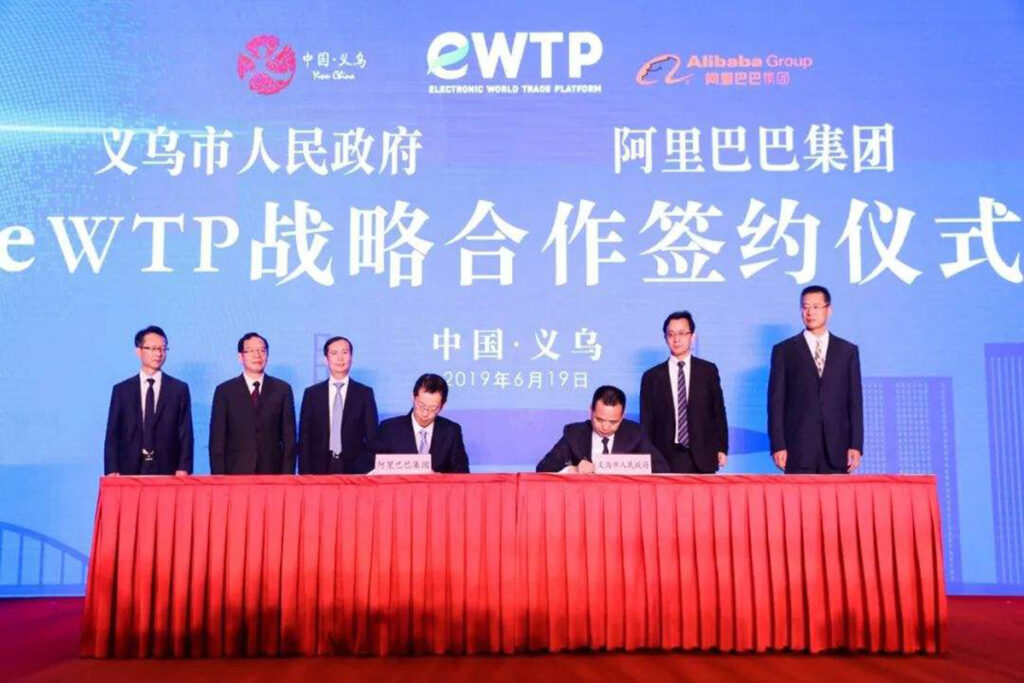 Ali is also helping Yiwu operators to transform from offline to online. In the second quarter of this year, nearly 1,000 new Yiwu operators joined Ali International Station, and about 30% of them were operators in Yiwu International Trade City. Zhang Jinyin said that these traditional operators have two main problems: language barriers and lack of foreign trade capabilities; secondly, they are not familiar with the operation of cross-border e-commerce platforms.
Will Yiwu Small Commodity Wholesale Market be completely replaced by e-commerce one day?
Zhang Yuhu does not think so. He said that in the next stage, there is still a need for offline stores in Yiwu International Trade City. On one hand, seeing is believing. Foreign businessmen will still come to Yiwu two or three times a year. On the other hand, offline stores are also a bridge to maintain relationships between buyers and operators. Fan Wenwu, deputy director of the Yiwu Market Development Committee, said that from the government's point of view, it is more hoped to see the integration of online and offline in the future.
But in Chen Zongsheng's view, with the further development of the small commodity market online, the offline transaction share will further decrease, which is the general trend. Zhang Kuo, general manager of Alibaba International Station, said that in the future, offline stores will not undertake the transaction function, but the display function, showing the product in the real scenes so that buyers can better understand the products. Using existing technology to build a virtual exhibition room means that the physical exhibition hall may not need to exist. The information of buyers and sellers and previous transactions can also be found online, which can also solve the problem of trust costs.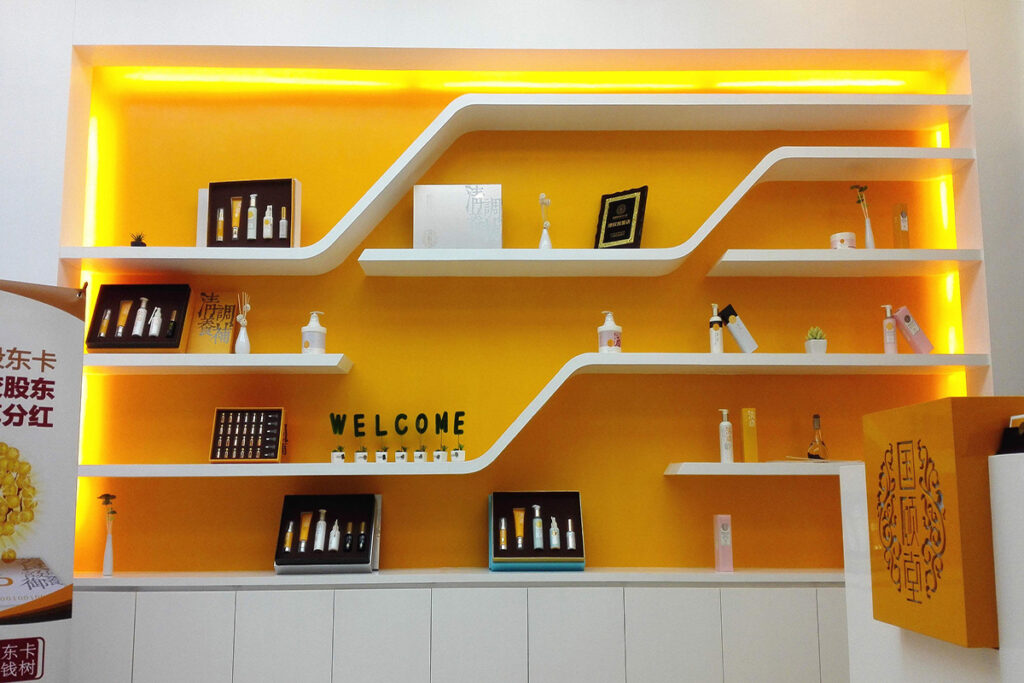 Along with the development of e-commerce, selling products in a live broadcast has also become a trend. Fan Wenwu said that at present, Yiwu City is building a global live broadcast center. By the end of 2019, there were more than 3,000 Internet celebrities of various types and more than 40 social e-commerce service organizations in Yiwu. This year, Yiwu's live broadcast of goods promoted the physical market and e-commerce enterprises to increase sales of more than 20 billion RMB, accounting for nearly one-tenth of the city's e-commerce transaction volume that year.
Seeing the trend of live broadcast, Yiwu Mall Group has established more than 200 free live broadcast rooms to encourage merchants to broadcast live. The business school teachers under the Mall also compiled teaching materials to carry out live broadcast training for merchants. But still not so many operators in the market start giving live broadcasts.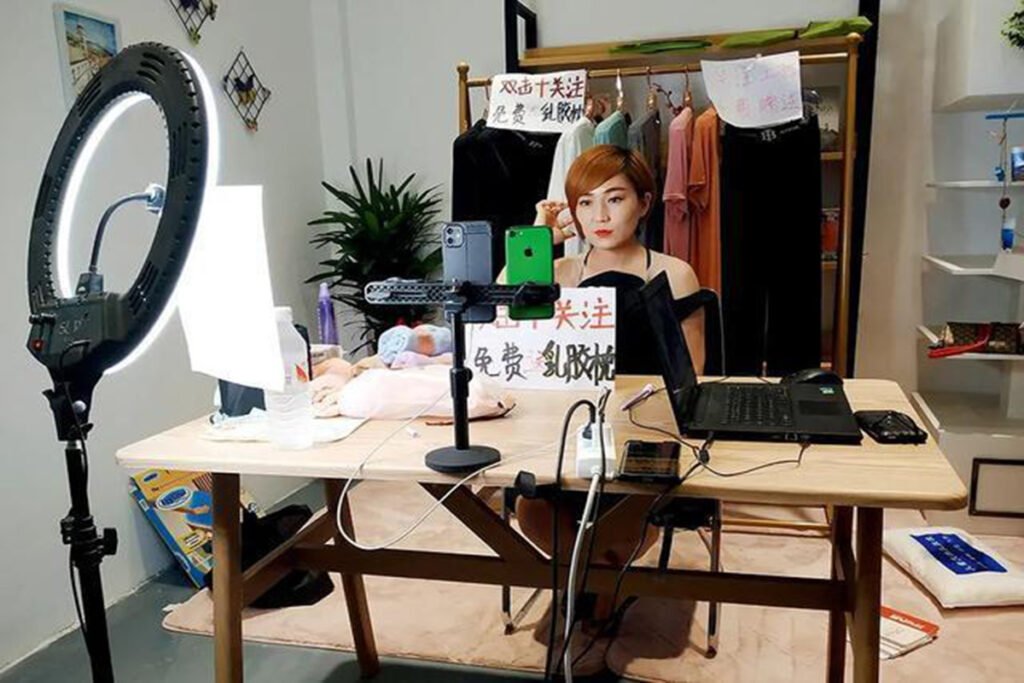 But not all products are suitable for live broadcasting. Zhang Yuhu said that large-scale machinery and equipment, plastic particles, zippers, etc. are difficult to present in the live broadcast. Zhao Chunlan said that the greater limitation of live broadcast is the limited and unsustainable sales volume. For example, a small merchant selling towels in the market gets an online celebrity to carry out live shows for her products, which can only bring some small orders at a time. And they often talk about one product at a time. Those top Internet celebrities have their supply channels.
Chen Zongsheng said that live broadcasts are also facing problems such as low unit prices of products, limited profit margins, and brand quality that needs improving. Fan Wenwu believes that, after all, live broadcast is only a marketing method realized through technology. Good products are fundamental.
In Zhang Jinyin's view, a major advantage of Yiwu's development of e-commerce lies in its supply chain and logistics system. From January to May, Yiwu's express delivery volume ranked first in the province, and second in the whole nation. For example, Zhang Jinyin said that within 5 kilometers around Yiwu, product delivery, customs declaration, and quarantine can be completed, and the price is low. Taking domestic trade as an example, Shentong Express starts at about 3 to 4 RMB for bulk shipments in other parts of the country, but it can be 0.8 RMB per piece in Yiwu. Moreover, in a small commodity gathering place like Yiwu, it is good for product design, research and development, and promotion.
In 2000, Alibaba was just established, which was still an unknown small company. While Yiwu small commodity market has become world-famous. But till now, on July 27, the Shanghai market value of Yiwu Mall was 35.93 billion yuan. At the same time, the value of Alibaba's US stock market exceeded US$670 billion. On the way to catch up with the trend, Yiwu still has a long way to go.