As the annual event of equipment manufacturing industry, China Yiwu International Intelligent Manufacturing Equipment Exposition (referred to "Manufacturing EXPO" mentioned below) will be held in Yiwu International Exposition Center from November 21st to 23rd.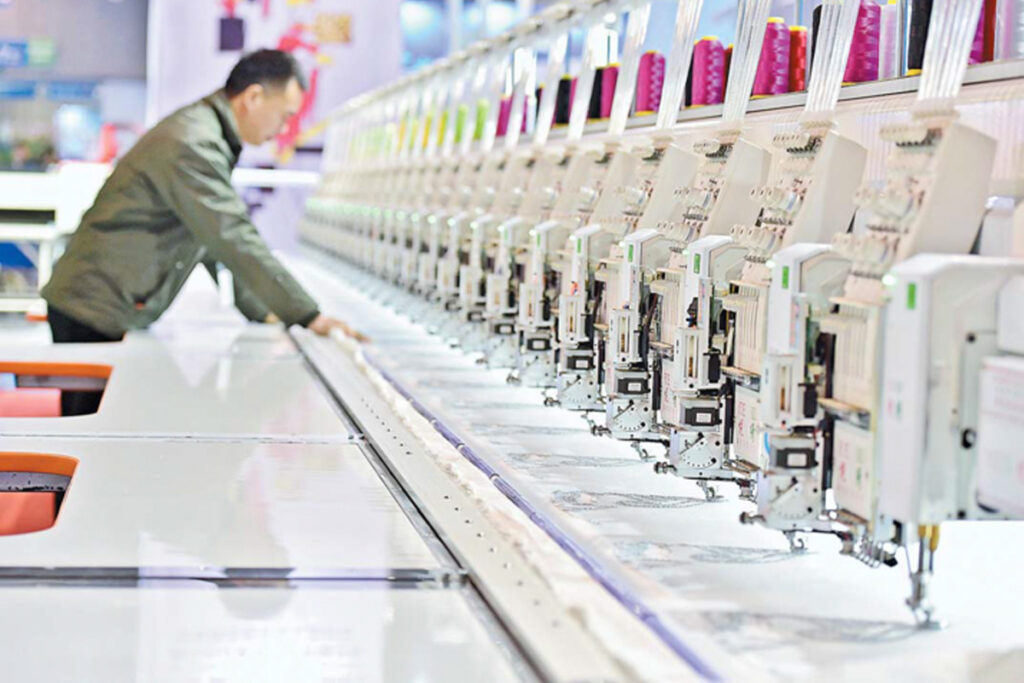 Exhibition Overview
Since 2013, the Expo has been successfully held for six sessions, which has taken a successful step to build a high-end practical equipment and technology exchange and cooperation platform in Zhejiang Province with forward-looking, large development capacity and strong leading role. This fair is an important measure for provincial Party Committee and government to vigorously develop modern equipment manufacturing industry, accelerate the transformation and upgrading of industry in our province, and further promote the province's open and cooperation. With the development of China's manufacturing industry, this grand exhibition, which started in Yiwu, has become a large-scale, full-featured and high-level exhibition in China's manufacturing field, radiating the whole nation.
With the theme of "Intelligence, Green and Innovation", this fair will actively introduce in advanced international equipment technology, and help equipment enterprises "go out", accelerating the promotion of "No. 1 Project" of digital economy in our province. The exhibition will be attended by nearly 500 Chinese and foreign enterprises from over 10 provinces (regions and cities) and countries and regions such as the United States, Germany, Japan, Singapore and Italy. It will be divided into three parts: exhibition, trade negotiation and conference forum. The scale of the exhibition is nearly 40,000 square meters, and more than 30,000 professional purchasers are expected to attend it.
Many leading enterprises in the industry participate in it, interpreting the manufacturing power under the new industrial revolution and deducing the integration and innovation of the Internet and equipment manufacturing, which will once again give a brilliant show on equipment manufacturing.
Exhibition highlights
Four major sub-exhibitions will be set up in the exhibition, namely: digital economy and factory intelligence, plastic printing and packaging industry, textile sewing and knitting machinery, and intelligent warehousing and logistics.
1. Digital Economy and Factory Intelligence Exhibition——National Industrial Internet Platform Helps the District Development
Haier Digital, Xugong Information, Aerospace Cloud Network and other national industrial Internet platforms will focus on displaying key industry applications at this Expo, providing solutions for enterprises in production process management, warehousing logistics management, personnel management, etc.
Among them, Haier Digital will show how its COSMOPlat Industrial Internet Platform enables enterprise to transform, as well as case demonstration in more than 10 industries, such as machinery, clothing, household appliances, moulds, etc. Xugong Information will show its equipment links, data acquisition, industrial software implementation and integration under Hanyun Platform. Aerospace Cloud Network will show its Intelligent warehousing logistics and digital workshop construction application based on INDICS+CMSS industrial Internet public service platform.
In addition, design show in the theme of "Design Leads the Future, Innovation Drives Development" will be held during the exhibition. There will be three major exhibition areas, namely, China Design Red Star Award, Excellent Design Brand Enterprises and Shenzhen Original Design New Products. A lot of domestic and foreign brands, which deal with traditional CNC machine tools and metal cutting equipment, industrial automation and system integration, will also participate in the exhibition with their integrated solutions.
2. Plastic Printing and Packaging Industry Exhibition——Top 15 Enterprises of Injection Molding Machine Will Give A Show, Building Six-in-One Industrial Exhibition
The plastic printing and packaging industry exhibition will create a six-in-one exhibition of machinery, packaging, printing, mould, raw materials and auxiliary machinery, with an overall area of 15,000 square meters, focusing on the core technology and front-end equipment of machine replacement and intelligent production.
It is to be expected that Fuqiangxin, Jinying, Shenda, Huameida and Bochuang, among the top 15 injection molding machines in China, will bring the latest injection molding equipment to the exhibition, and other well-known enterprises at home and abroad, such as Shouli, Ailishi, Typhoon Robot, Juneng, Feida, Maoxing, Puzaki Digital, Edson and Jinshan, will gather in the exhibition area. Among them, Fuqiangxin will show two-color injection moulding machine. Huameida, Jinying, Engel and Shili, as the leading enterprises of domestic high-speed machines, will show the processing equipment of fast food boxes. Shenda and Liguang, as the representatives of standard machines, will show the on-site processing and manufacturing of automotive interior products.
3. Textile sewing & Knitting Machinery Exhibition——Industry Leading Enterprises will Bring Core Technology and Front-end Products
Sewing equipment exhibition will bring together many leading enterprises in the sewing industry, focusing on the core technology and front-end products of the industry. Industry giant such as Kawabata, Tuca Benma, Duke Po, Standard, Shup, IMB, Westwood, Star Rui, Dasen and other brands will be exhibited, mainly bringing advanced applications of sewing equipment in garments, bags, car interiors, home textiles, baby, shoes and leather industries.
4. Intelligent Warehousing Logistics Exhibition——Three major sectors include the whole industry chain of logistics management
Logistics exhibition is divided into three parts: Intelligent Warehousing Logistics Equipment, Intelligent Warehousing Logistics Technology and Intelligent Warehousing Logistics Service, including internal logistics solutions and process management.
Among them, the warehousing logistics equipment sector has attracted Hangfork, Nori, Jixinxiang, Hailin, Huahe, Heli, Yujie and other top 40 forklift manufacturers in China. Geely Group, Jiande Group and Shunfeng Express have joined the logistics vehicle sector to show their latest products and services.
A Grand Gathering
This year marks the 70th anniversary of the founding of People's Republic of China. In the manufacturing process of 70 years, China has achieved a historic transformation from a backward agricultural country to a world industrial country, and its level of manufacturing industry has achieved a historic leap.
The Expo, a grand event of manufacturing industry development, embodies the original intention and mission of Made in China, which is to accelerate the realization of new industrialization, build a powerful manufacturing country, and provide solid material and technical support for the happiness of the Chinese people and the revival of the Chinese nation.
We have reason to believe that, looking at the new era and standing at a new starting point, this exhibition will play a strong voice of the world's intelligent manufacturing and contribute more wisdom and strength to the global industrial development.