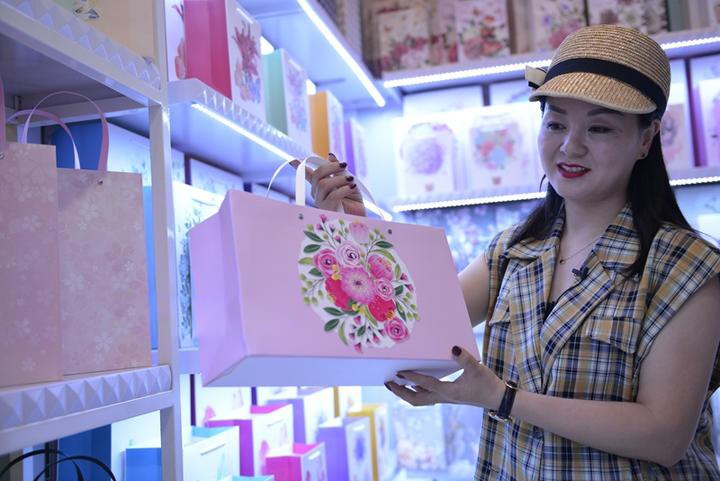 Late these days, Zou Ying, chairman of Yiwu Best Packaging Co., Ltd. (hereinafter referred to as "Best"), has been receiving phone calls. The company is about to go to Shanghai to participate in the 2020 National Tour Exhibition of Yiwu Fair and the Special exhibition of the Department Store Gifts Exhibition in Shanghai (hereinafter referred to as the "Shanghai Gift Exhibition"). She needs to quickly determine the style and quantity of gift bags and gift boxes to be brought to the exhibition.
Affected by the overseas epidemic, from March to May this year, the business of "Best", which has been mainly export-oriented, was blocked and the order volume dropped sharply. Suppliers of gift packaging industry suffer from the same pressure as well. This made Zou Ying and his colleagues begin to find ways to transform from foreign trade to domestic sales, and the same time run on both tracks. "Going out and participating in the exhibition is the most effective way to expand domestic trade." Zou Ying said.
From July 23 to 25, Shanghai Gift Exhibition will be held at the Shanghai New International Expo Center. The exhibition will set up a special gift zone for operators from Yiwu Small Commodity City. More than 90 enterprises from District 1 to District 4 of Yiwu International Trade City will participate in the exhibition, with 304 booths reserved. Most of participating enterprises from Yiwu are mainly export-oriented and are committed to exploring the domestic market. There are 7 special zones set up in the exhibition area, including Yiwu Brand Goods Zone, Yiwu Good Goods Zone, Chinagoods Zone, Gift Packaging Zone, Stationary Supply Zone, Gift and Households Zone, and Hat Zone.
Faced with the new changes, new features, and new requirements of the exhibition, exhibitors, with the support and assistance of Mall Group and Yiwu China Commodity City Exhibition Co., Ltd., actively carry out new samples, design exhibition booths, and make full preparations in advance, hoping to exploit the domestic market and get more orders.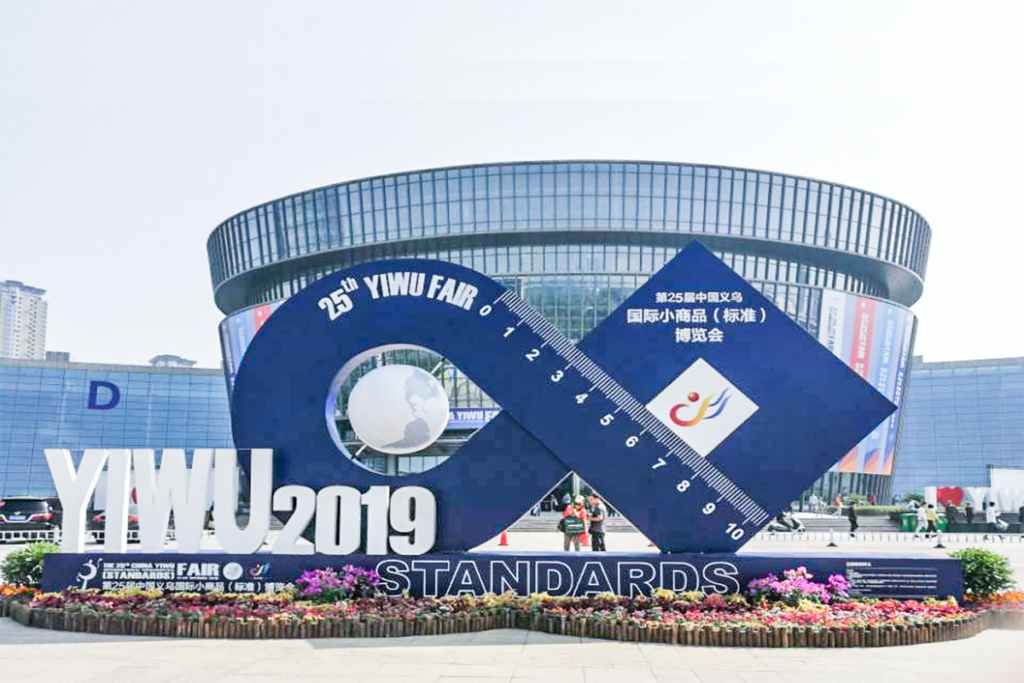 Chen Haifeng, chairman of Zhejiang Bangdao Brand Management Co., Ltd., is busy selecting the right anchorperson for product promotion. As a platform that integrates the supply chain and provides good goods for the live webcast, Bangdao has participated in five Shanghai Gift Exhibitions and harvested new achievements every year. Not long ago, on hearing that Mall Group is going to organize market merchants to participate in this exhibition in Shanghai, Chen Haifeng immediately signed up and got the "ticket" for the exhibition.
To present their best in the exhibition, "Bangdao" has prepared for two months in advance, and has reserved 24 booths, which will collectively display 1000 "Yiwu Good Goods". Chen Haifeng said that the current situation of foreign trade is still not good, like insufficient new orders and other dilemmas. He said that participating in major domestic exhibitions is a new attempt for Yiwu merchants. The products brought out by "Bangdao" represent the high quality of "Made in Yiwu" in terms of design, appearance, and quality, to show to buyers that with more than 30 years of development, Yiwu small commodities have developed from the original high quality and low price to today's high-end products with extreme price, excellent quality, and leading fashion.
Affected by the epidemic this year, Yiwu launched "the first batch of 20 actions to promote market prosperity" and "six opinions on supporting market development" to promote the prosperity and resumption of the Yiwu market. In April this year, Yiwu China Commodity City Exhibition Co., Ltd., and Reed Exhibitions (Shenzhen) Co., Ltd. signed a strategic cooperation agreement, and the two sides have fully launched strategic cooperation in the aspects of brand exhibition introduction and project cooperation. The Shanghai Gift Exhibition held in July is the first cooperation project between the two parties, which will drive more business operators and more products to "go out".
As one of the activities of the "2020 National Tour Exhibition of Yiwu Fair", participating in the Shanghai Gift Exhibition will help market operators expand the domestic market and boost the confidence of enterprises. The relevant person in charge of the mall exhibition said that since this year, the company has been deeply engaged in the "three services" in the market, actively implementing the "10,000 miles" work deployment of market operators, and actively organizing high-quality operators in the market to "go out" based on "inviting in" purchasers. Through a series of exhibition activities, we will build a platform for opening up, attracting investment and industrial docking, and make a louder voice of Yiwu.