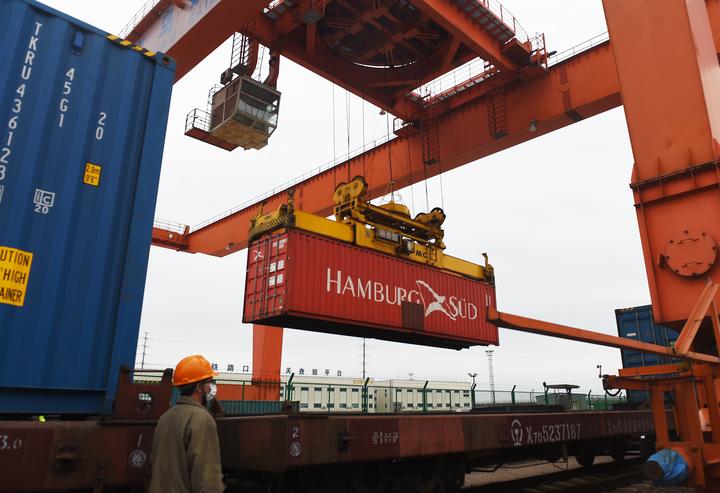 On the afternoon of February 10th, the X8074 "Madrid-Yiwu Train" loaded with 86 containers of auto parts set out from the West Yiwu Railway Station to Minsk, Belarus. Thus, the "Madrid-Yiwu Train" has resumed its normal operation.
At about 4 o'clock that afternoon, the "Geely" of Madrid-Yiwu Train set sail from its "home port" and is expected to arrive at the Regina station in Belarus in 14 days. This is the first shipped train by the "Madrid-Yiwu Train" after the Spring Festival, which also marks the normal operation of all "Madrid-Yiwu Train".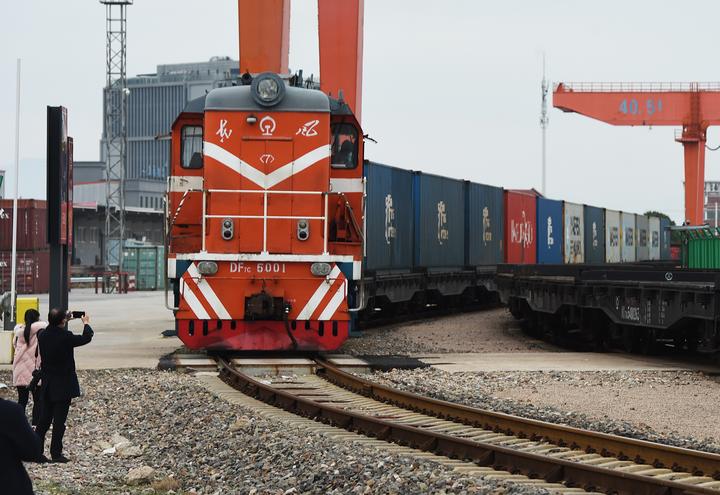 Currently, in a special period of fighting against the Novel Corona Virus, Fang Xudong, vice president of the trade service group of "Madrid-Yiwu Train" said: "Yesterday we passed all inspection and examination of resumption, and today we have summoned our employees to resume normal operation. This train is full of Geely's auto parts." In order to ensure the normal operation of the "Madrid-Yiwu Train", Yiwu government has set up a special work team to help the train operators and the enterprises engaged in cargo collection, customs declaration and short barge transportation to resume production, guide the enterprises to formulate epidemic prevention and control plans, resumption plans and emergency plans, and establish a health monitoring system for the whole crew of the train shipment. At the same time, as the supervisor and service party, Yiwu Lugang Group, Jinhua Freight Center of Shanghai Railway Bureau, Yiwu Customs and other departments, under the premise of ensuring the safety of various epidemic prevention measures, completed the work of lifting boxes, sealing, release and inspection efficiently, and realized the loading and shipment of trains on the same day.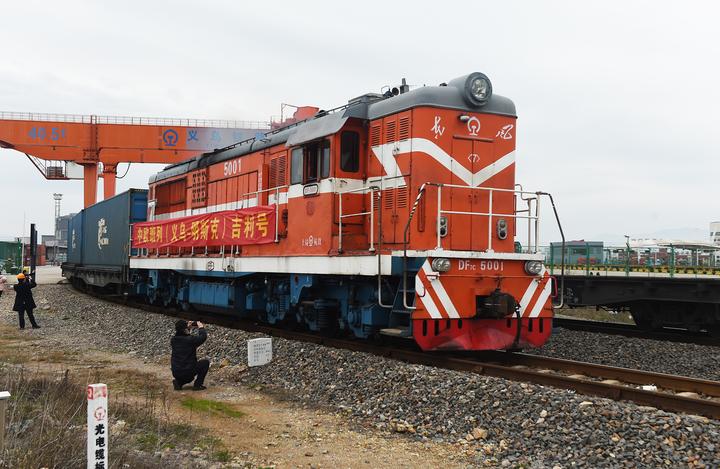 At present, the "Madrid-Yiwu Train" has resumed its two-ends normalized operation, with six to seven trains per week ship out and one to two trains return. The number of lines has increased from 1 to 11, reaching 37 countries abroad. Meanwhile, Wenzhou and Zhuji Trains have been opened, which further improves the ability of the "Madrid-Yiwu Train" to serve foreign trade enterprises in the province. According to statistics, since 2020, as of February 10, the volume of "Madrid-Yiwu Train" operation has reached 48, shipping 4094 containers in and out, with an increase of 65.7% year-on-year compared with 2019, showing a significant increase in growth rate.