Due to the influence of NCP (Novel Coronavirus Pneumonia), Yiwu market has delayed its resumption after the Spring Festival. Luckily, on February 18, Yiwu International Trade Market are opening and FEB are resuming its operation. We have to say that Yiwu is under great control of preventing the virus. A total of 16 cases are from Wuhan. And there is no increasing case among those who has get in touch with case people within a week. So it's safe to come to Yiwu. However, before this virus is full vanished, we highly suggest everyone wear mask and pay attention to self hygiene. Protecting others is protecting yourself.
Bonus support by the Yiwu Market
3 Days Free Hotel for new customer
A traditional opening ceremony is held today outside the Yiwu International Trade Market, celebrating its resumption. As usual, there is dragon dance and lion dance, which shall bring good luck for another fruitful year. If you are coming for procurement, just get ready for your trip. For those buyers who come to Yiwu for the first time, you would enjoy a 5-star hotel for free for 3 days. To know more detailed information, you may contact us.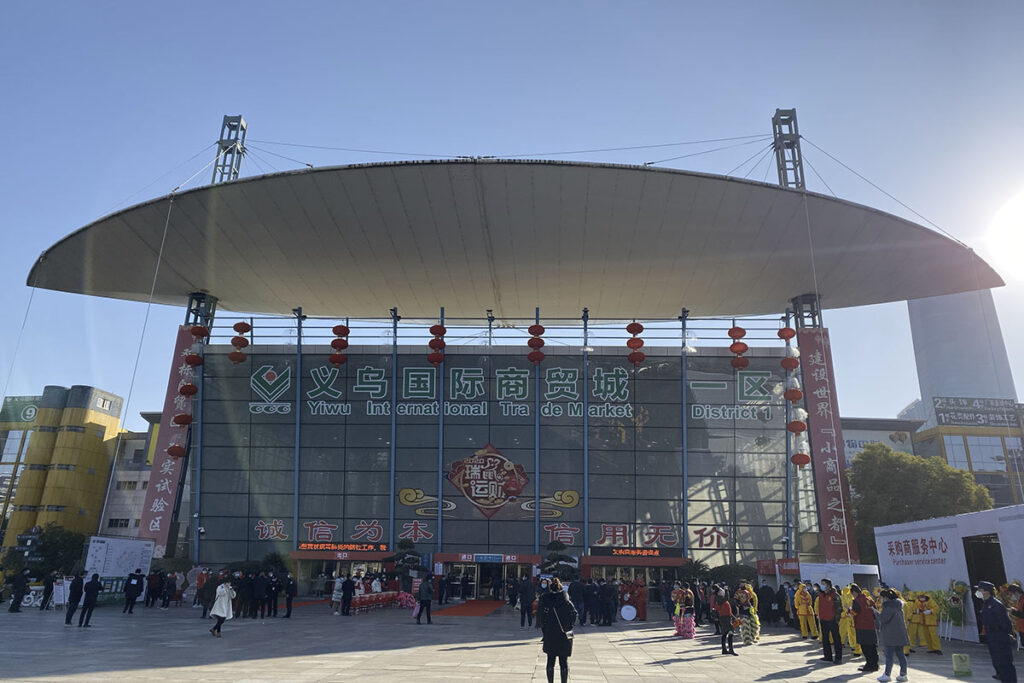 On February 18, under the premise of precise control and controllable epidemic situation, Yiwu International Trade Market, the global market vane of China Small Commodity, took the lead in opening its first and second districts.
Under the epidemic situation, every move of Yiwu International Trade City affects global small commodity trade, and also directly affects the resumption of production and work of enterprises in the whole industrial chain. At present, the epidemic prevention and control has entered a new stage. E-commerce, logistics, enterprises, life services and other industries are recovering in an orderly manner. Yiwu Market, the key sign of the recovery of Yiwu, is resuming its operation steadily.
After more than 20 days of "standby", tens of thousands of market operators and global merchants are looking forward to the early opening of Yiwu market. In order to reduce the impact of the epidemic on the global supply chain of small commodities, Yiwu government focuses on both the prevention and control of the epidemic and the resumption of production, so as to make full preparations for the safe opening and operation of the market. Tens of thousands of health audited market merchants are ready for the coming of global merchants.
Based on the premise of safety and controllability, Yiwu drew lessons from the experience of Shanghai International Fair, implemented closed unit management on the market, and formulated a series of market standardization prevention and control measures. In the No.1 and No.2 districts of Yiwu International Trade Market, 16 entrances are set up, each of which is equipped with infrared thermometers and other intelligent equipment, and intelligent information platform are used in advance to check all the operators and purchasers entering the site with "one person, one code".
At the same time, Yiwu has done a lot to help enterprises with policies and invigorate the opening of the market, continuously optimizing the business environment. On the one hand, it is free of business rent during the extended opening period for merchants and provides financing for import enterprises; on the other hand, it is necessary to fully guarantee the catering and accommodation, foreign trade, logistics, customs clearance, finance and other supporting industry chain services required by the market opening, and provide all-round food, housing, banking and foreign trade services for purchasers coming to Yiwu, including 500 foreign trade enterprises and more than 100 international freight forwarding enterprises that have resumed their work. And for those foreign buyers who come to Yiwu for the first time, they would enjoy a free 3-day accommodation. After the launch and normal operation of the "Madrid-Yiwu Train" on February 10, all logistics platforms and postal express enterprises in Yiwu have resumed operation. Yiwu port, railway port, bonded logistics center, international mail exchange bureau and other platforms also resume normal operation to ensure the smooth flow of customers and goods.
In all words, when you are coming to Yiwu, you are coming to see a new organized and vibrant Yiwu and enjoy a better trading service here. Yiwu Market is now warming welcoming all global merchants.