As National Day around the corner, its Golden Week is approaching, and purchasing of related products in the market is more active. Driven by this, the weekly commodity price index ended the previous continuous decline trend, stopping falling and starting rebounding. According to the monitoring of Yiwu Index Compilation Office, the latest weekly price index of small commodities was 100.43 points, up by 0.11 points annually. Among them, on-site order price index and on-site direct transaction price index rose by 0.18 points and 0.09 points respectively, while on-line order price index and export transaction price index fell by 0.91 points and 0.27 points respectively.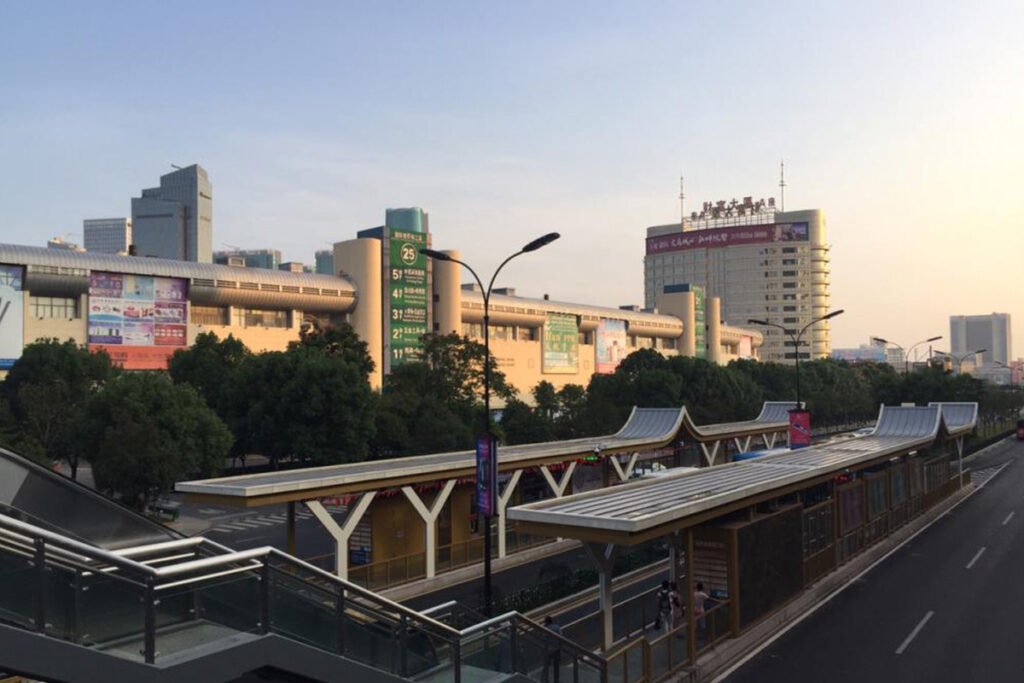 15 categories of small commodities went well
According to the monitoring of Yiwu Index Compilation Office, 15 main categories of small commodity price showed an average trend of rising, with 9 categories rise and 6 categories fall.
Among the 15 main categories of commodities, 9 categories such as bags, needles & textiles, office supplies, nursing and beauty products, sports and entertainment goods, electronic and electrical appliances, hardware and electrical materials, toys and crafts have increased. Among them, luggage category increased the most, up by 2.7 points.
The index of footwear, watches & glasses, jewelry, clothing & apparel, accessories & packaging and daily necessities declined in varying degrees. Among them, footwear decreased the most, down by 1.3 points.
Of the 97 sub-category indexes, increasing rate is 28%, while decrease rate is 31% and 41% remained flat. Towels, office supplies and equipment, small household appliances, bedding, rain-shoes, bags, maternal and infant supplies, footwear and accessories, fragrance, nursing and beauty containers were among the top ten increasing categories, while watches, cases, eye accessories, puzzle toys, sports shoes, underwear, glasses, leather shoes and boots, slippers and electronic instruments among the top ten decreasing categories.
Many kinds of products meet the peak purchasing season
With the arrival of the National Day consumption peak, at present, relevant products in the market are entering their peak season. Tourist products such as daily handicraft products, special handicraft products and toys is doing well, and the price index is rising.
As people prefer self-driving tour on National Day, vehicle supplies sales increases. In the current period, the price index of automotive products was 99.94 points, up slightly. Among them, domestic sales orders for car-borne electronic products such as car-borne refrigerators, car recorders, car chargers, car-borne blue-tooth, and car navigation and so on increased. Seat cover mainly made of cotton, linen and leather fabrics increases in sales. LED headlights, car audio, bearings, special hub and other automotive accessories have a good trend of foreign trade and stable turnover.
Recently, daily crafts is gaining more popularity. In this period, the price index of daily handicraft was 101.84 points, with a slight increase. Ashtray, rattan weaving receipt box, willow fruit tray and other products continue to sell well. Ceramics sets, purple sets, crystal fruit trays and other daily utensils are favored by customers. Resin ornaments, household decoration products are sold steadily. Products such as fortune trees and fortune cats with beautiful implications are more popular. Cartoon animation fridge stickers, delicate and lovely key-chains, ashtrays of various materials and other products sell well and are welcomed by European businessmen.
Seasonal products reorders continuously increase
Although it is autumn in many parts of Northern China, the temperature in South China is relatively high, and summer products still have a certain market demand. In Yiwu market, summer product promotion is still in progress. Inflatable toys, sandals, summer bedding and other products retail market is stable.
Due to seasonal factors, the promotion of summer products in the market has increased, and the retail market of fresh and beautiful fashion PU bags is good. Some dark canvas shoulder bags are more popular with customers, and some shoulder bags incorporate the design of Mommy bags, which makes Mommy bags more fashionable. After the heat of schooling season, students' schoolbags are less popular and the recent sales are mainly replenishment of old customers. The National Day holiday is approaching, and the purchasing of travel bags is at a small peak.
The market of autumn and winter products continued to improve, and the purchase of clothing, small household appliances, leather shoes and boots and other products by northern merchants increased day by day. As the weather is turning cool, cloth shoes sales are gradually raising with its styles vary. Among them, strong cloth soles, woolen sole cloth shoes, all-leather slippers, leather sole cloth shoes, rubber sole adhesive cloth shoes, leather sole adhesive cloth shoes and other major sales in the local and surrounding areas. Rubber foam sole in "ethnic style" colors cloth shoes and plastic sole cloth shoes are popular with the elderly. Traditional black and white sole cloth shoes sales performance is good.
There will be more festivals in the fourth season, and related festival supplies will also usher in a hot season. With the increase of later festivals, greeting cards and packaging colored paper products orders gradually increased. Xuan Paper, sketch paper and other art paper market is relatively stable, mainly of replenishment by old customers. The demand for office paper, writing paper, note stickers and all kinds of bill tickets is stable, mainly purchased by local and surrounding enterprises and institutions. The supply and demand of students' homework books and notebooks are stable. They are mainly sold to stationery distributors all over the country.