If you are a TikTok user, I'm 100% sure that you have seen Shein somewhere. And, if you happen to be a woman in your 20s and mostly get new clothes online, then I'm also 100% confident that you are at least familiar with this fashion retailer. You might even see Shein every day either on TikTok or YouTube, or Instagram.
This is exactly what's happening. Shein is invading our social media. It is a pervasive brand that tries to get all young women on board to buy their clothes. But simply because Shein is putting fancy advertisements everywhere does not give us a full picture of what this brand is. Why is it becoming so popular? What are the pros and cons if we purchase from it? Is Shein simply fast fashion or is it the future?
This article will dig into these questions. We will first try to give a full introduction. Then we will step further to explain why Shein is growing so fast. And finally, we will discuss whether Shein is a figure of future fashion.
But before these big questions, how do you pronounce Shein? This is an interesting question because we just found out the official way to pronounce this brand thanks to the interaction on twitter as you could see below. Yes, it is actually pronounced as SHE-in rather than Sheen that many people prefer. Pronouncing Shein as SHE-in is quite reasonable if you know its history. Keep reading to find out why.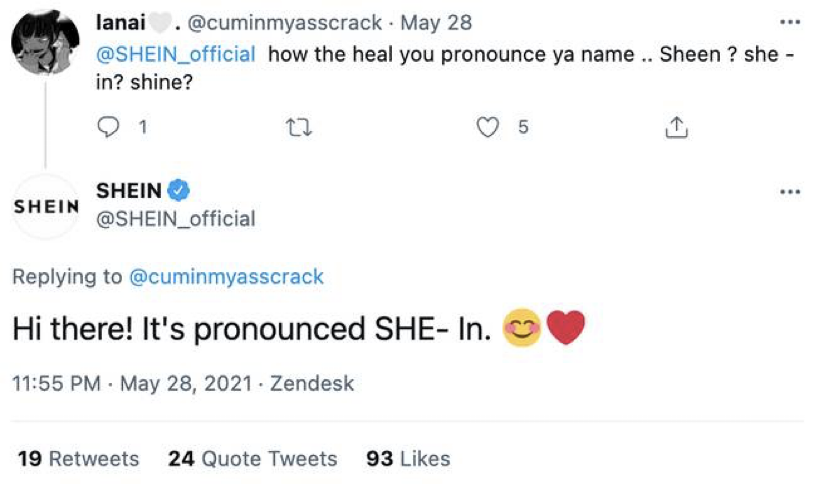 What is Shein: its history
Technically speaking, Shein is not a new brand. It was initiated in 2008 under the domain SheInside, an English-based site that sold wedding dresses and women's fashion, based in Nanjing, China. And you might not be so surprised to know that the entrepreneur of Shein, Chris Xu, specialized in search engine optimization and brand marketing. This is one of the factors that foster the online popularity of Shein.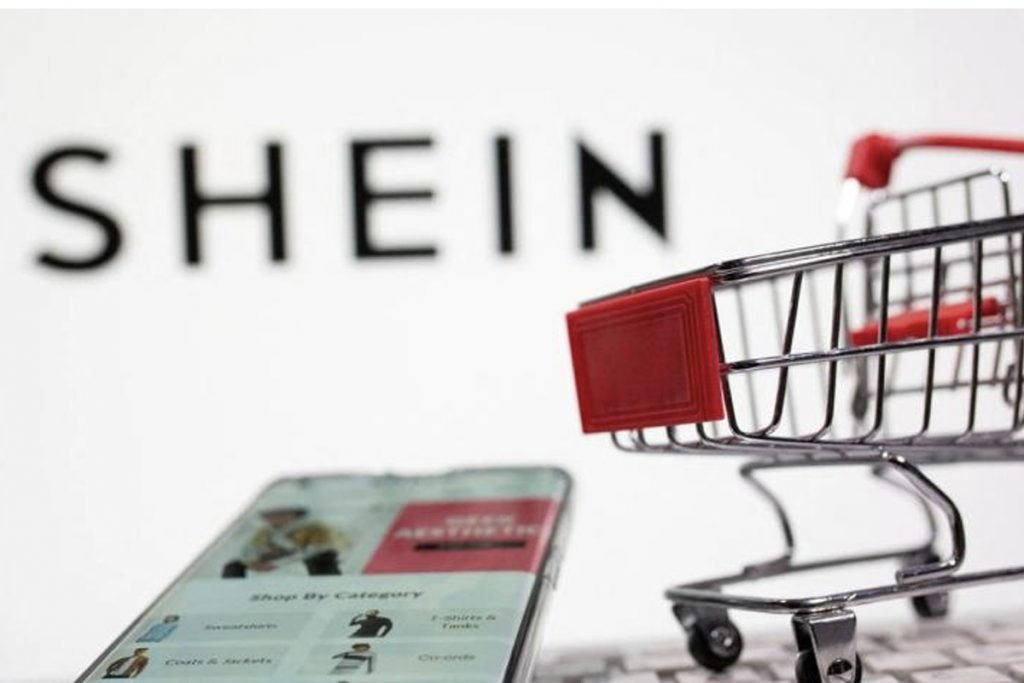 According to PandaYoo, at first, Shein was more like a dropshipping business. It sourced its products from Guangzhou, a large wholesale clothing market in China, and the products were shipped directly to oversea customers. Shein did not involve in garment design or manufacturing at all.
The current brand name Shein was officially changed in 2014. Now you see why the correct way to pronounce Shein is She-in instead of Sheen which most of us may say. Shortening its name has been one of the most important moves that make Shein more notable and searchable for customers.
Of course, the large volume of present-day Shein does not simply come from a change of domain name. It took Shein several years to extend not only its products from wedding dresses to various women's fashion products including cosmetics, shoes, bags, and jewelry but also its marketplace to more countries such as Spain, France, Russia, Italy, and Germany. As reported by LatePost, it was the team with 800 designers and the dedication to sharpen its supply chain that made all these changes possible.
Shein started to become a well-known brand after advertising on daytime television shows in the US in 2017. And its popularity increased significantly when fashion influencers exhibited Shein products on their social media. The most vital promotor of Shein, however, is TikTok. It was the early use of TikTok for marketing that made Shein go viral.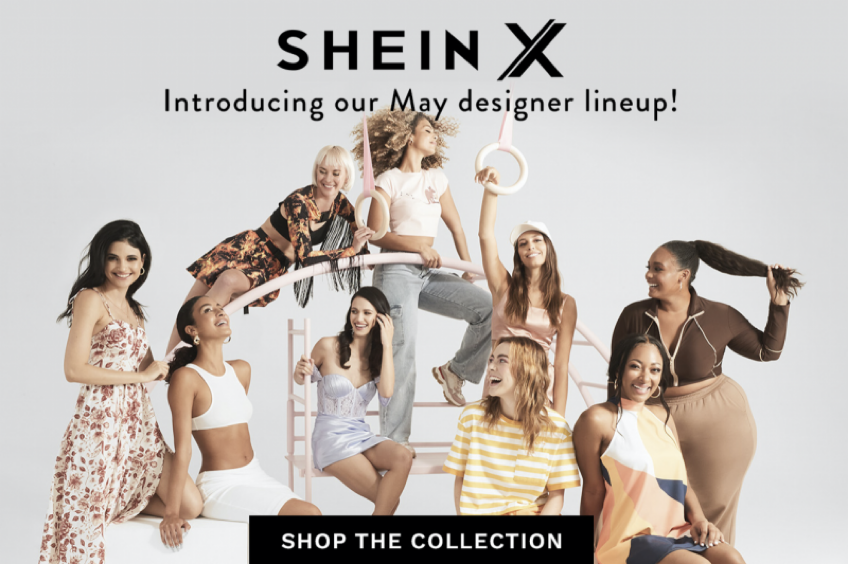 Why Shein is growing so fast
Shein is speedily becoming one of Gen Z's favorite fashion brands. The products on Shein sell to 220 countries and the US is its top customer market. If you don't know how dominating Shein is, here are the facts. Shein has become the leading shopping app in more than 50 countries including the US, over Amazon since June. In 2020, Shein sold $10 billion and it has maintained over 100 percent growth rates for eight consecutive years, according to Business of Fashion.
And not surprisingly, Shein is the most prevalent brand on YouTube, TikTok, or any other social media platforms.
There are three reasons why Shein could grow so fast.
1. Shein has collaborated with well-known characters to advocate their products. This includes famous musicians, social influencers, and TV stars such as Katy Perry, Addison Rae, and The Bachelor's Hannah Godwin.
2. More is better. Based on its supply chains, Shein has tremendous fashion styles online and they keep updating every day. Almost everyone could find something they favor.
3. The products on Shein are mysteriously cheap. Theoretically, you could buy an entire outfit, accessories, and shoes for less than $30. The low price is due to the fact that Shein does not care about environmental costs or transparency about its labor force.
Therefore, there is no one single reason that could result in the wide popularity of Shein. It is the combination of all three reasons that make Shein so special and trending.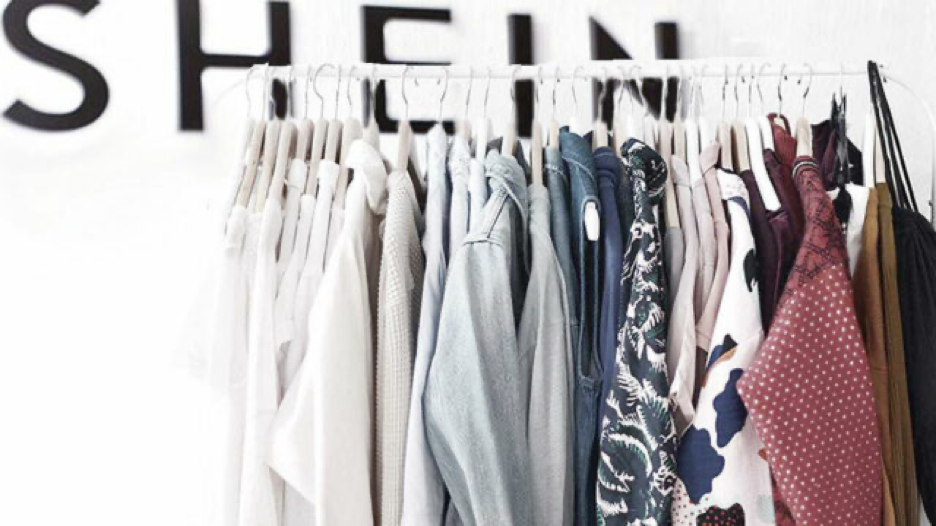 Whether Shein is a figure of future fashion
Many venture capitalists and tech entrepreneurs propose that Shein is the future of fashion. However, this position might be over-confident. Again, its success cannot be simply duplicated. The growth of Shein has benefited from external factors such as trade policies and the global fashion ecosystem.
But on the other side, the development of Shein demonstrated how ultra-fast fashion brands could dominate the market. And this feature is the potential future of fashion.
Compared with fast fashion 1.0 brands like Zara, ultra-fast fashion brands can expose their products to young generations through social media without the need for physical retail space. They rely heavily on optimal search engines and customer online shopping data to foreshadow trends.
Shein constantly gathers and analyzes customer data and uses the results to create new designs. What might surprise you is that based on their algorithm and technology, they can generate new products in less than three days. This speed could simply defeat many fashion brands.
In short, Shein has been an accelerant in the fashion world. It has pushed competitors to focus on ultra-fast speed to generate more profit margins, at the cost of everything else. Ultra-fast is the future of fashion.
Conclusion
Shein has been a pervasive fashion brand on social media. In this article, we have covered the history and growth over the years and discussed whether Shein is the future fashion. Based on its Shein business model, Shein will likely hold its position among fashion brands in the future. Ultra-fast fashion brands like Shein will be the future of fashion.