It's me again! It's still Alice on the channel. This is video 4 in the Yiwu market series. Today, we are touring around the District 4 of Yiwu International Trade Mart. The whole district is divided into 5 floors, mainly dealing with hosiery. Now we are at the gate . It's time to discover it.
Come on, let's go.
First Floor
Coming inside, it's the world for socks and leggings. No matter they're big brands or small business operators, all the socks and leggings are gathering here. Short socks, long socks, sports socks for adults and kids; all sizes of leggings. This is kind of great.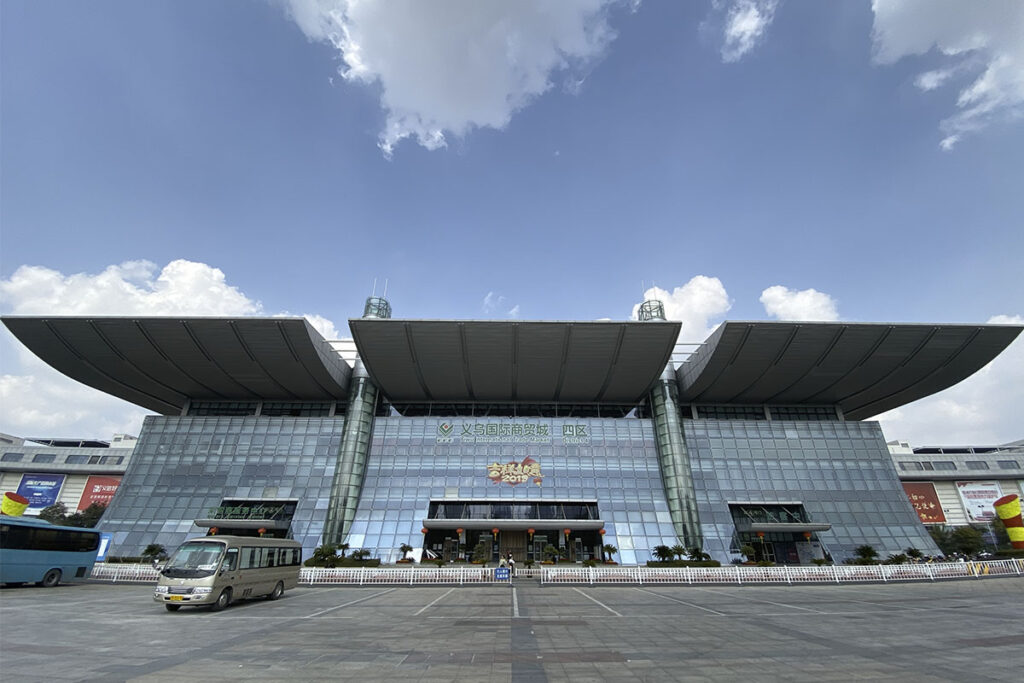 Second floor
Winter stuffs are on the second floor. Here you would find all kinds of hats, gloves, ear muffs and other woolen products. If you are looking for hat for picnic or spring walk, they are here; if you are looking for hat for your loving sports, they are here; if you are a cool guy, flat hat suits you best; if you feel cold outside, woolen hat is ready for you. Gloves include woolen gloves, leather gloves, and plastic gloves.
There is also a lot of daily necessities here, like storage boxes, brushes, plates, cooking stuffs, bottles, bath brush and so on.
Third floor
If you come to the third floor, you would be surprised, because half of this floor is about shoes, like sports shoes, leather shoes, slippers, cotton slippers and so on. The other half deals with all sorts of laces, sewing thread and strings, neckties in various patterns and towels for bath or for face washing.
Fourth floor
On the fourth floor, you would see bra and underwear, belt and scarf. No matter you are looking for sexy styled, sports styled or common styled bra and underwear, they will not let you down. And you would find belts for man and woman, for common use and for decoration.
So this is all about District 4. Have you get all your stuffs ready for the coming autumn and winter? If not, just come here. Anyway, hope you like our videos and we will show you more in next ones. See you next time.