Last time, we've made a tour around the District 1 of Yiwu International Trade Mart. Today, we are going to show you around the District 2 of Yiwu International trade Mart(义乌国际商贸城二区). This district covers an area of 322,000 square meters, with more than 8,000 booths and over 10,000 suppliers. The whole district ranges from gate 19 to gate 47. Don't get the wrong gate, or you will miss what you really want to look for. There are totally five floors, each floor deal with different products.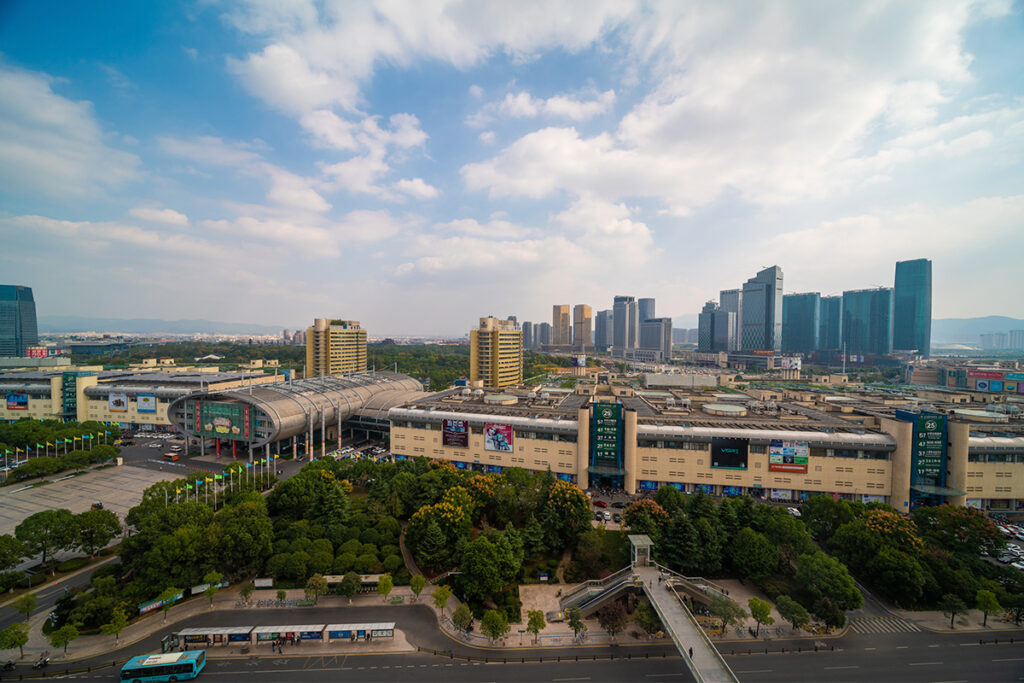 Now, let's go.
The first floor is mainly about bags, umbrellas, rainwear and pack. Suitcases, gift boxes, food bags are in the bag area. Umbrellas include daily use umbrellas and sunshades.
The second floor deals with hardware tools, accessories, products for electrical engineering, locks and vehicles. If you are a big fan for DIY, here you can buy any tools or accessories you need.
Stepping up to the third floor, you would find kitchen and bathroom hardware, small household appliances, electrical products. Stainless, porcelain, glass kitchen hardware are displayed in orders. If you want to look for clocks and watch, they are here, too.
On the fourth floor, you would find some factory outlets dealing with bathroom hardware and industrial tools, like pipes, screws and nuts and so on.
We've finished the tour in District 2. Hope products here would meet your needs. By the way, you may reach us for more detailed information. On the other hand, we will show you more in our videos. See you next time.