With the outbreak and spread of COVID-19, the demand for epidemic prevention items like masks, protective clothing, and ventilators continues to rise in various countries, which has also created a boom in the mask market. China, as a significant producer in the world, has also increased investment in the production of anti-epidemic products. Thus it not only provides business opportunities for Chinese manufacturers but also leads to a chaotic mask market.
Recently, the quality problems of the masks exported from China to the Netherlands make the entire mask market face enormous challenges. The government has issued relevant policies aimed at regulating the export of anti-epidemic items such as masks. This article will talk about the current market situation of the domestic mask market in China and how to identify various mask manufacturers.
1. Current situation of domestic mask market in China
The current mask market is flooded with all kinds of mask manufacturers, large factories, or small factories, varied in qualities. At the same time, the export of masks is not so simple. The masks exported are divided into civil, medical non-sterile, and surgical masks. These three types correspond to different parameters, which are relatively complex. So we need to be careful and find reliable ones among these manufacturers.
At present, there are four kinds of mask manufacturers in the market:
a. The original qualified old factory that used to produce epidemic prevention products before the outbreak of COVID-19. When the epidemic broke out in China, they had temporary licenses issued by the government.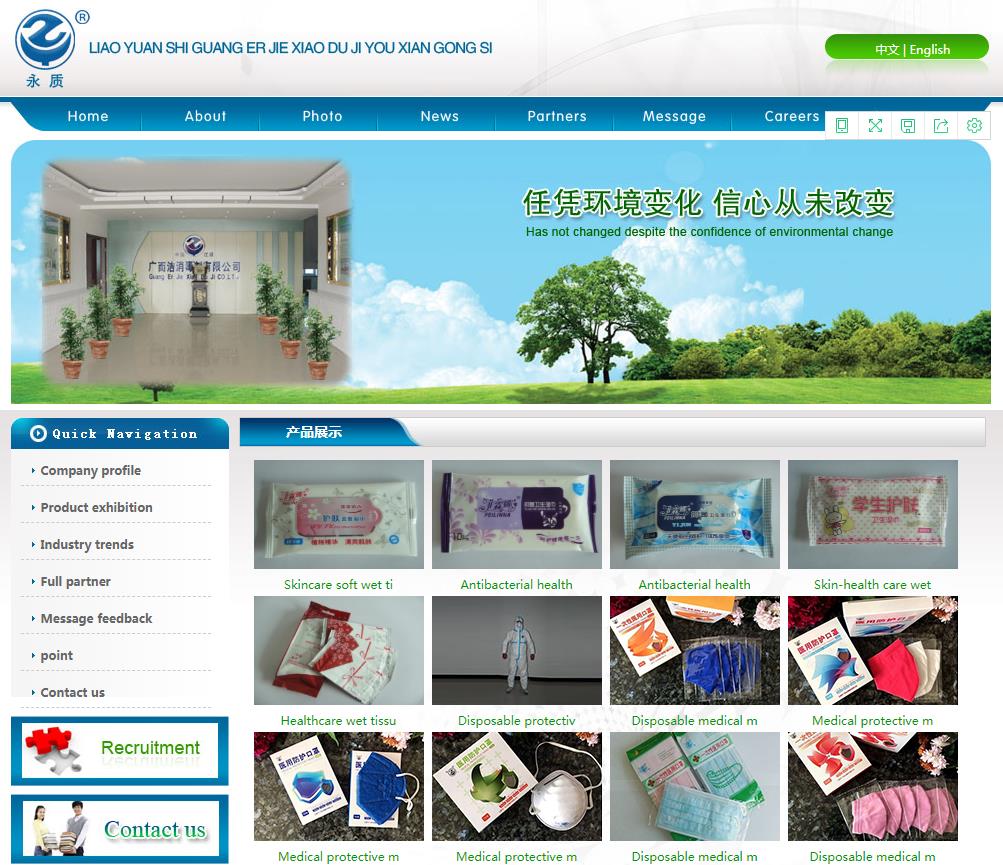 b. New factories appeared during the outbreak, who didn't work in the mask industry earlier, yet held certain qualifications. For example, they have aseptic workshops or similar mask-making equipment, which can be improved to produce masks. Therefore, the government will issue some licenses to such suppliers to allow them to modify the production line. These factories can obtain government's qualification, and get some recognition in quality control, including some listed companies and large companies, such as Gree, BYD and Wuling.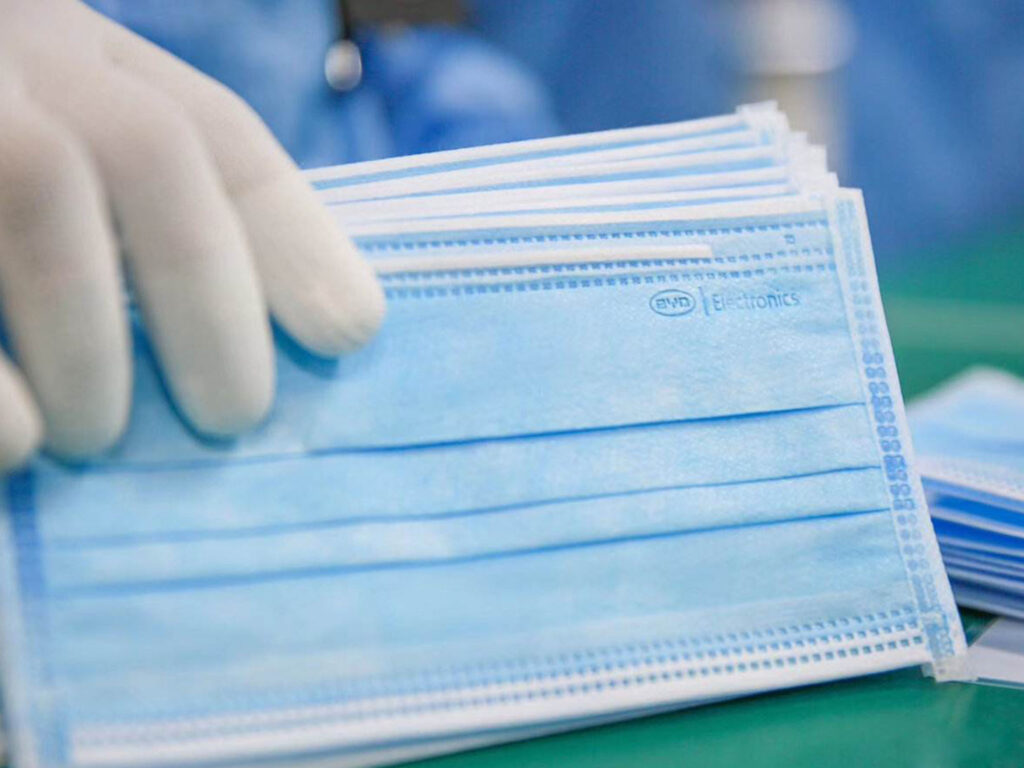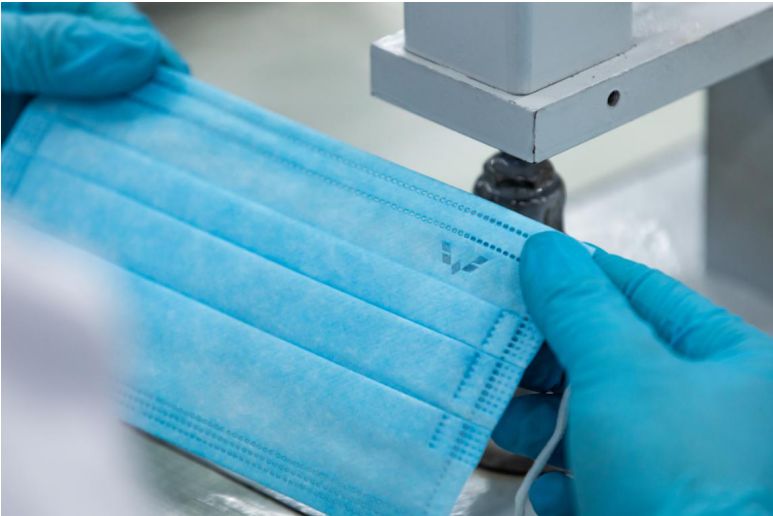 c. Private enterprises and small workshops. The production environment of these factories is quite shabby or even has no dust-free workshop. Generally, these factories produce products with no certificates nor outer packaging.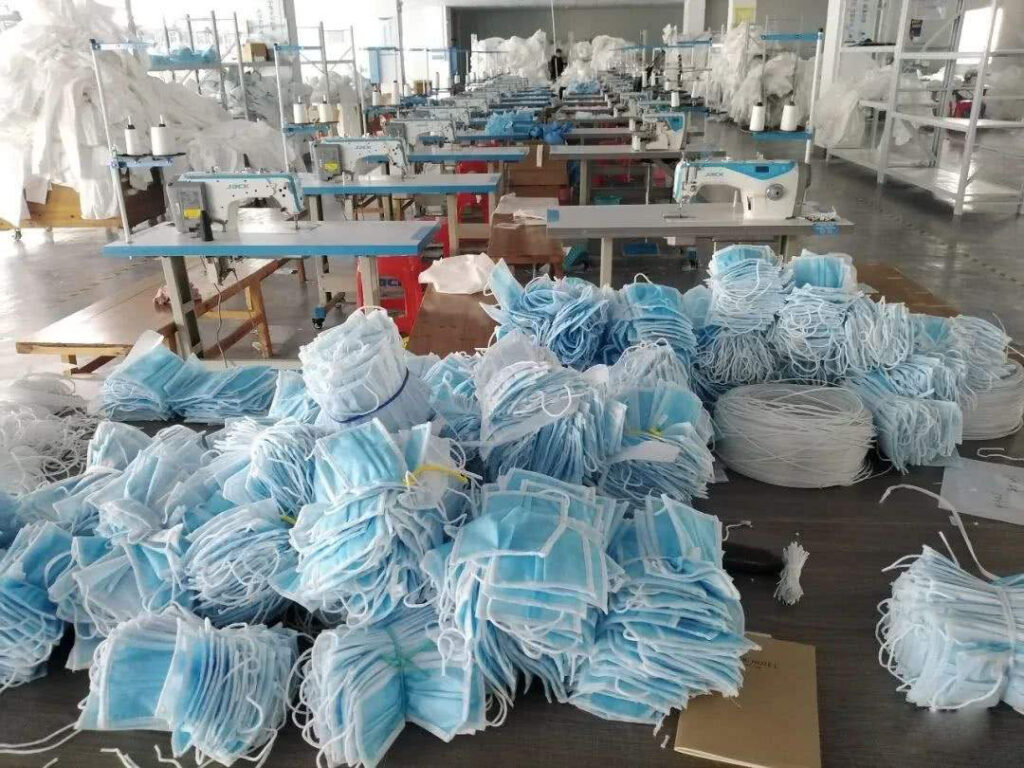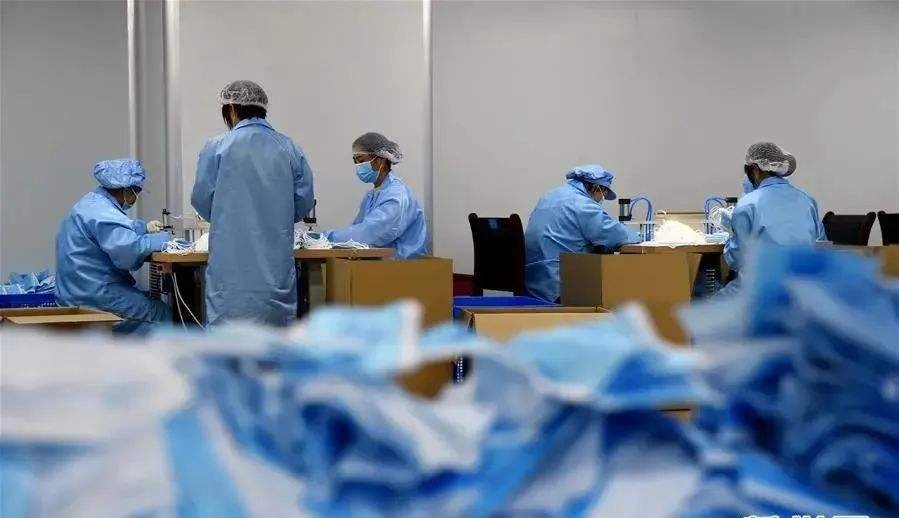 d. Middlemen, currently one of the "main forces" in selling masks in the market. Most of them do business on Wechat and propaganda their "products" through some image showing on their Wechat moments. They would probably tell the buyers that they have the stock in hand as well as the needed two certificates (that is, CE and FDA certificates). Some of them just forward other people's messages, and even their "certificates" are fake. Some of the middlemen may have stocks in hand. However, they probably buy stocks from those small workshops with no certificates and just repackage the masks.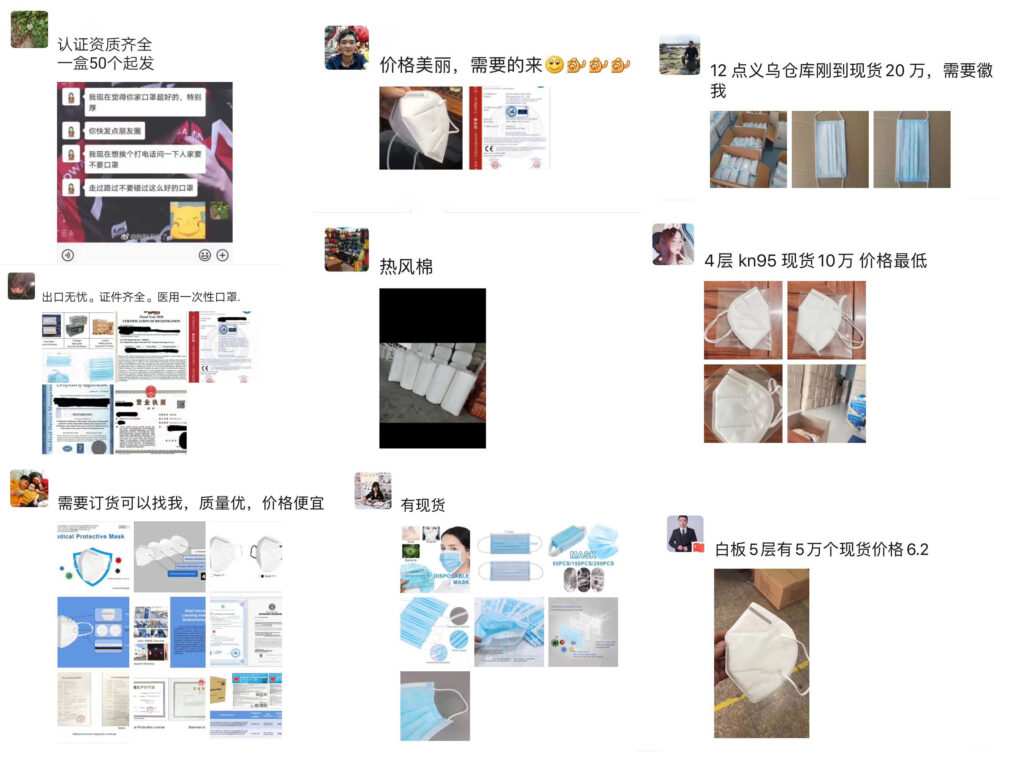 2. A new policy was issued to regulate the mask industry on April 1
Regarding the quality problems of masks exported from China to the Netherlands, the Ministry of Commerce has established working mechanisms with relevant departments strictly control the quality of related medical materials, severely crack down on fake and shoddy products, to get export in an orderly manner and provide assistance to the national society in fighting the epidemic.
From April 1 on, when enterprises exporting new corona virus detection reagents, medical masks, medical protective clothing, ventilators, and infrared thermometers declare to the customs, they shall provide written or electronic instructions, promise that the exported products have obtained the registration certificate of medical devices in China and meet the quality standard requirements of the importing countries (regions). The specific certificates to be provided by the enterprise will be discussed in detail below. Such policies timely regulate the increasingly chaotic mask market, and greatly improve and ensure the quality of exported masks.
3. The pits we've encountered
1) Middlemen pretend to be factories
During the epidemic, masks were sold at high prices. Many netizens have said that they can see a lot of information about selling masks on their Wechat moments. They either were purchasing agents, or they won't tell where they get the sources. Most of these are middlemen, and most of the masks they sold are produced by small workshops without certificates. Some say that they can help purchase masks from other countries. For example, KF94 masks from South Korea are recently popular in Wechat moments. They told you that these masks are with the same protection registration as N95. And such "masks" may even come from Vietnam, Japan, the United Kingdom, and other places. It's just so hard to verify their words and their products. People with safety consciousness may think of checking the two so-called certificates. However, it's hard to distinguish the good from the bad, and it's quite easy to forge those certificates. Therefore, it's better not to buy the products from overseas if you are not that close to each other.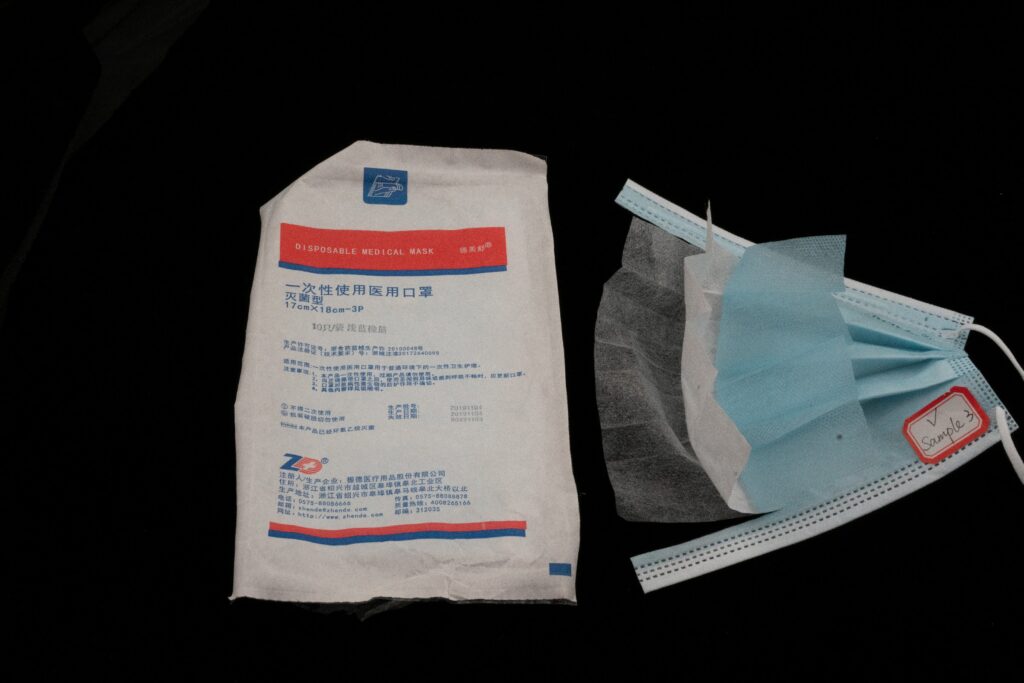 These middlemen are layer by layer, and the information transfer is very fast. Often you ask for a mask, and the information may travel across entire China among these middlemen. Middlemen often don't have actual goods in hand. What they resell is the information about masks. As the info transferred, the price of face masks soared. So buyers must pay attention to distinguish the middlemen from the real manufacturers, especially those middlemen who need you to pay a certain deposit. They may disappear just the next moment.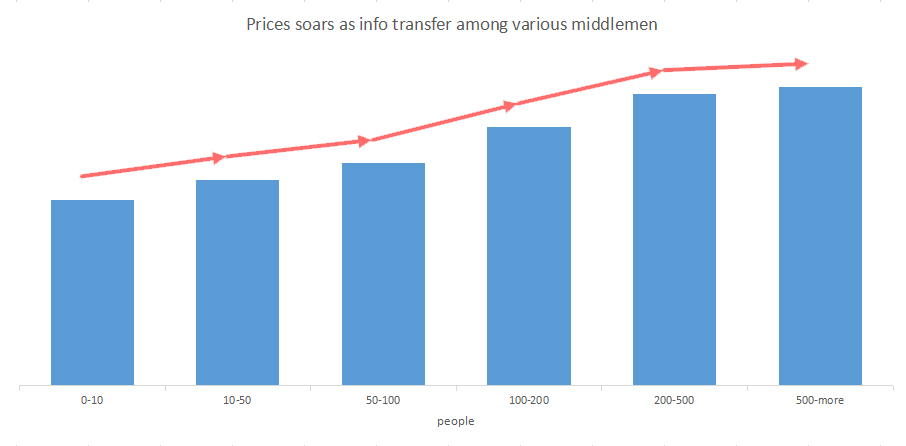 2) What you see is not what you got.
In addition to middlemen, there is also a kind of masks commonly known as small workshop masks. They are made by those manufacturers who do not have any qualified machines, nor are they standard mask manufacturers. Yet they can produce "masks" somehow. This kind of mask is popular not only on Wechat moments but also on shopping websites. The photos they publicized in the Wechat moments may even completely copy the product pictures of real manufacturers. So it's much harder to distinguish the true from the fake. What will happen is when receiving express delivery, you would be shocked by the "thin as cicada wings" masks.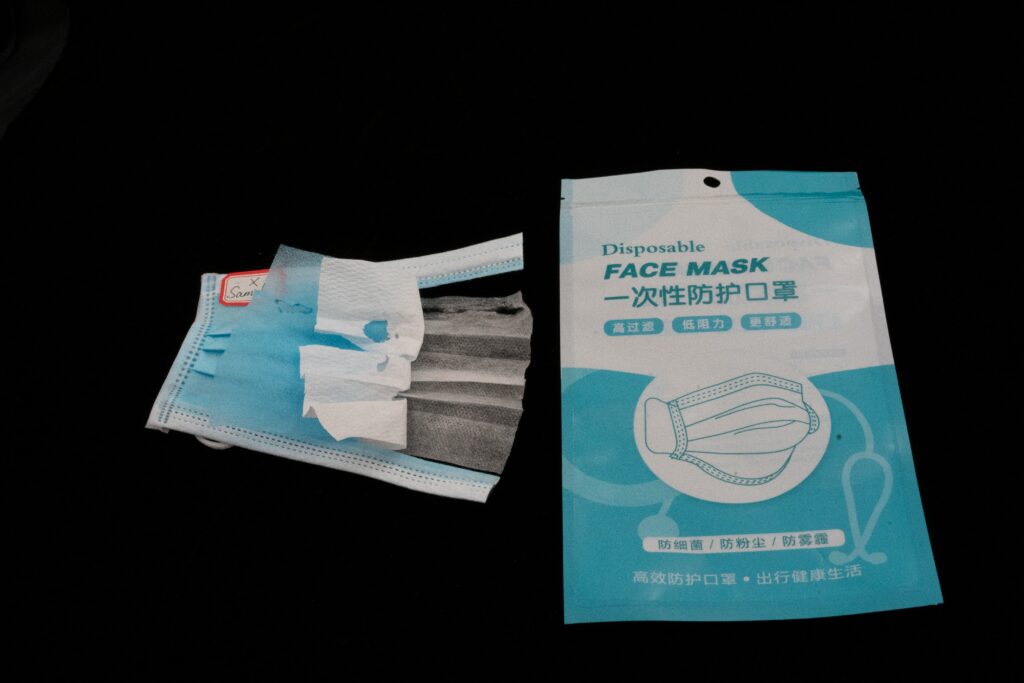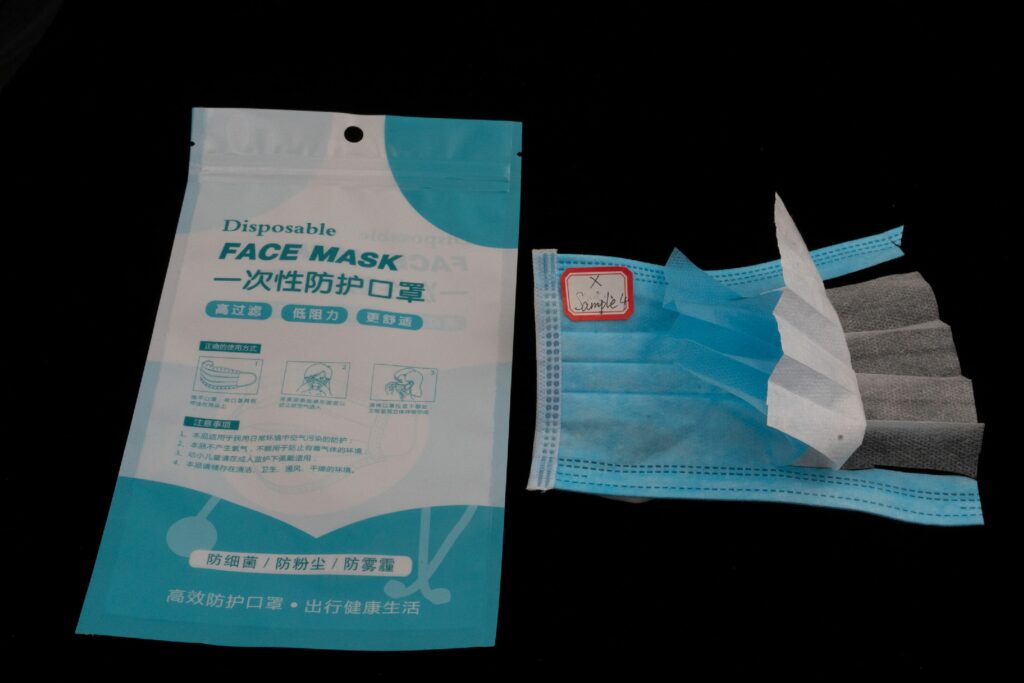 What's more, some middlemen would buy a large number of masks and repackage them, making these masks look like new ones. What you can see is that their masks are well packed. They are repackaged, and their package is bought from small workshops as well. They have neither product quality certificate nor so-called CE and FDA certificates. Some of them may have certificates that have a mosaic on them, which are probably stolen from other manufacturers, or simply fake ones.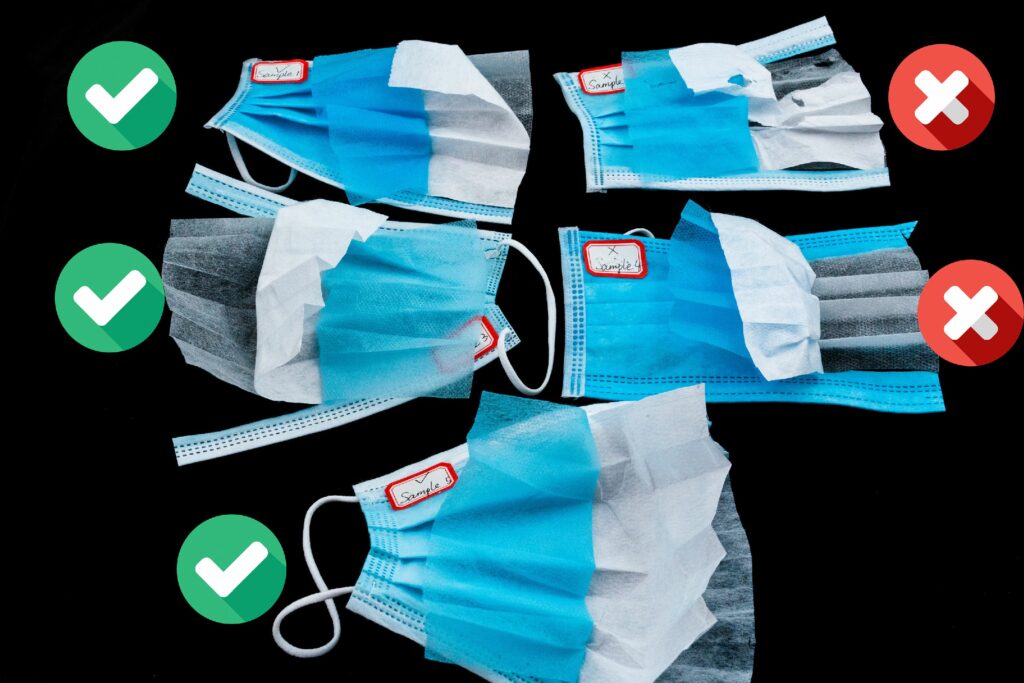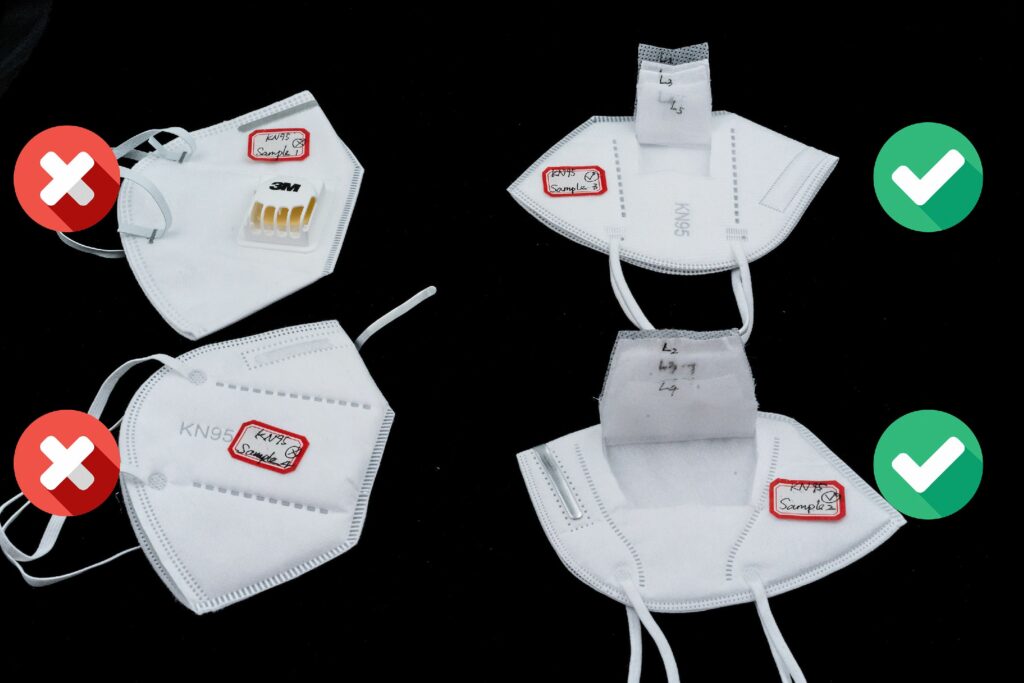 So here, we suggest that buyers do not buy masks directly on Wechat or shopping websites. You can choose to place an order directly with the manufacturer or find a reliable agency to help you, so as to avoid unnecessary economic losses.
3) Certificate fraud
As the COVID-19 outbreak in Europe, to seize such business opportunities, many people need certification bodies to issue certificates in a short time. Because only when the factory has the CE certificate of masks, can it take orders. Only when the traders have the CE certificate, can they export masks to European countries. In other words, the CE certificate of masks is the stepping stone to export to Europe.
Currently, there are a variety of CE certificates in the market, which is so dazzling. However, in recent news, it has been revealed that some CE certificate issued is not true and valid, because the license issuing organizations do not have the authorization scope to issue such certificate. At present, there are only a few organizations authorized by the European Union to be able to certify this and conduct certification activities in mainland China. Even such "CE certificates" not issued by the corresponding qualification organization, the cost has increased from several thousand yuan before the outbreak to tens of thousands of yuan at current.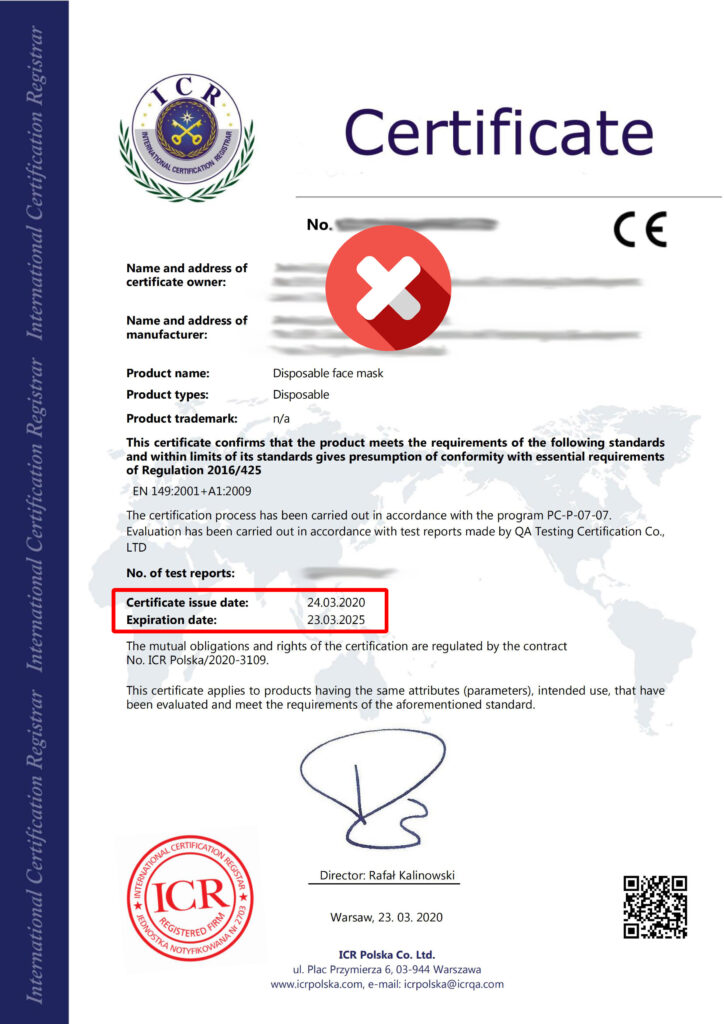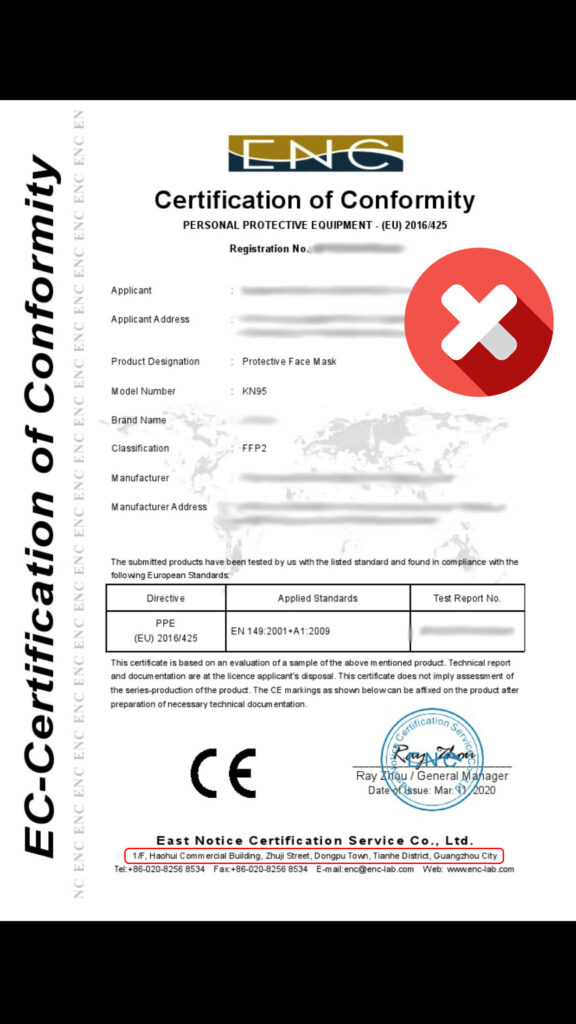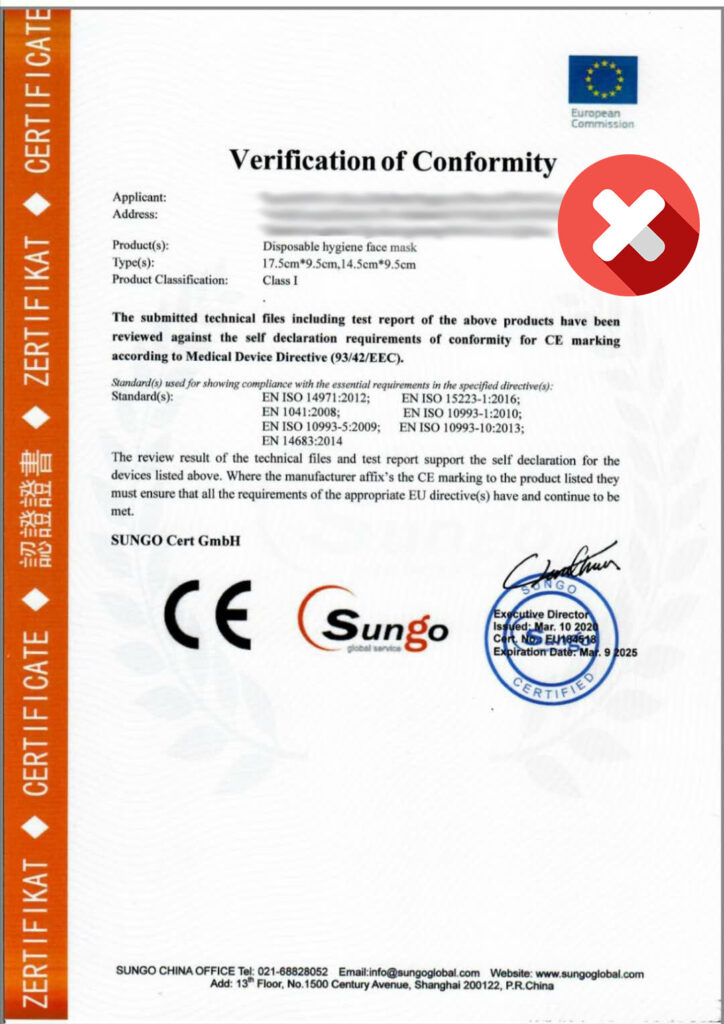 In the following, we will also talk about how to verify the authenticity of the CE certificate and how to distinguish whether it has EU authorization.
4) Postponed delivery
Even if the manufacturer has the corresponding qualifications and has both the CE and FDA certificates, there may still be problems. For example, when you place an order, the manufacturer accepts the money, yet still tells you that it is out of stock. And the delivery is to be delayed for a long time, which is just costly. Therefore, when placing an order and signing a contract, be sure to indicate the time of delivery to avoid such a problem.
4. How to distinguish reliable manufacturers from unreliable ones?
1) How to identify whether the manufacturer has the qualification
Qualification is undoubtedly the first threshold for choosing a mask manufacturer. If there is no qualification, you can pass it directly. But even if they have the qualification, you need to double-check it, making sure they don't lie to you.
a. Check whether the certified company entity is consistent with its production entity.
Many small manufacturers will take others' qualifications for publicity. If the certified company entity is not consistent with the production entity, it can be said that the production entity does not have production qualification.
If there is an additional production site for a certification subject, it must be put on record again, and the new production site will be added in the brackets after the qualification certification.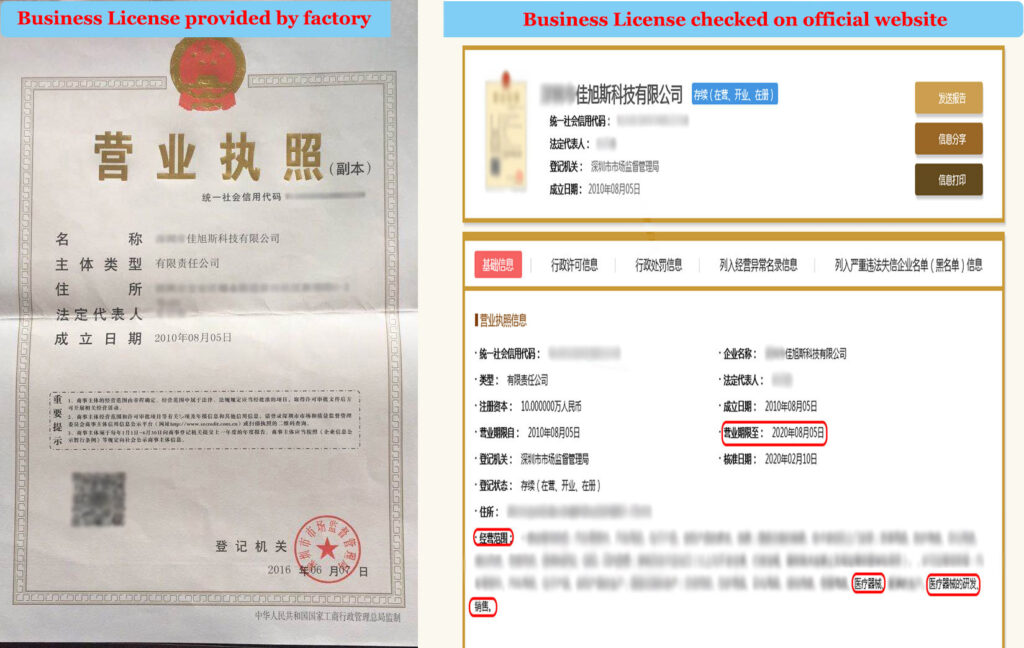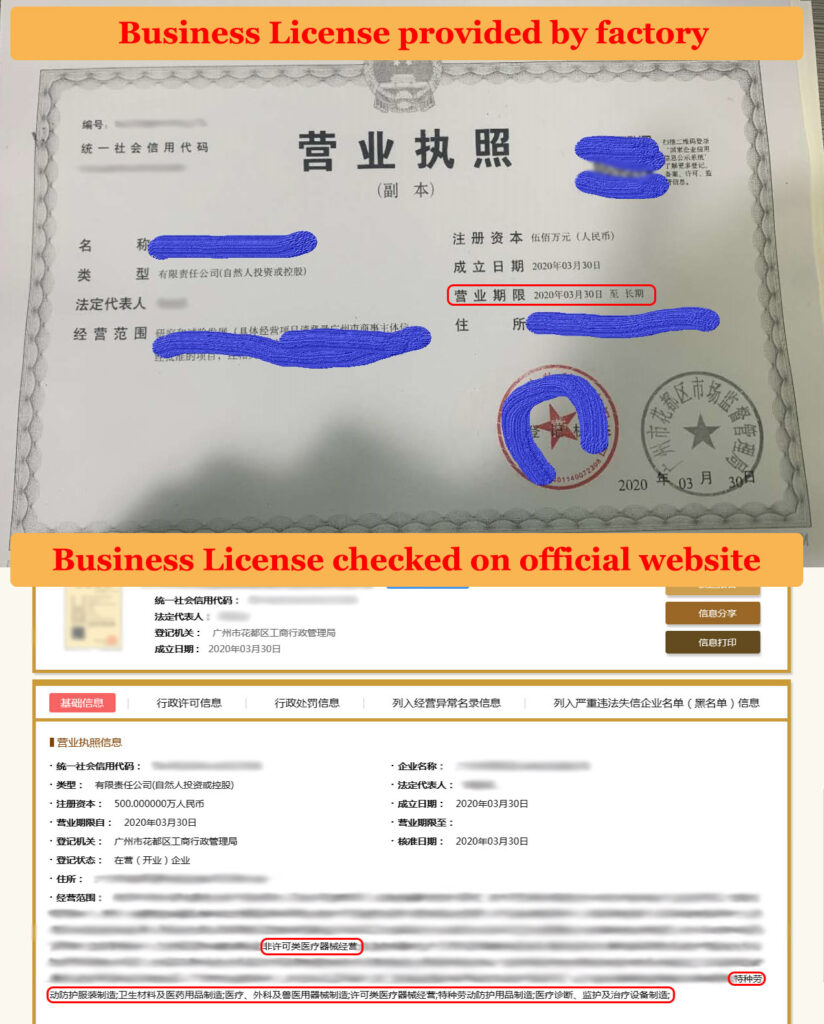 b. Detailed production data check
The masks for formal customs export require the factory to provide all production documents, including business licenses, medical equipment production licenses, and other internal materials. Usually, these documents are unavailable to outsiders.
Besides, there may also be some manufacturers who will declare exports through some other channels. However, it is worth noticing that if the mask finally flows to the hospital or medical institutions and there are some problems with the mask, the manufacturer and exporter can be found after tracing the source layer by layer, and they may face prosecution later. Therefore, we advise you not to take risks, especially when the government is taking it quite seriously.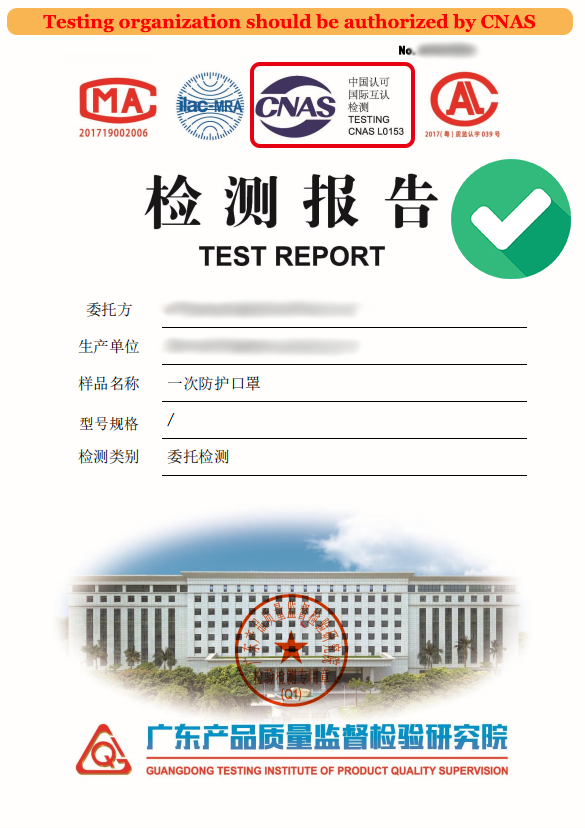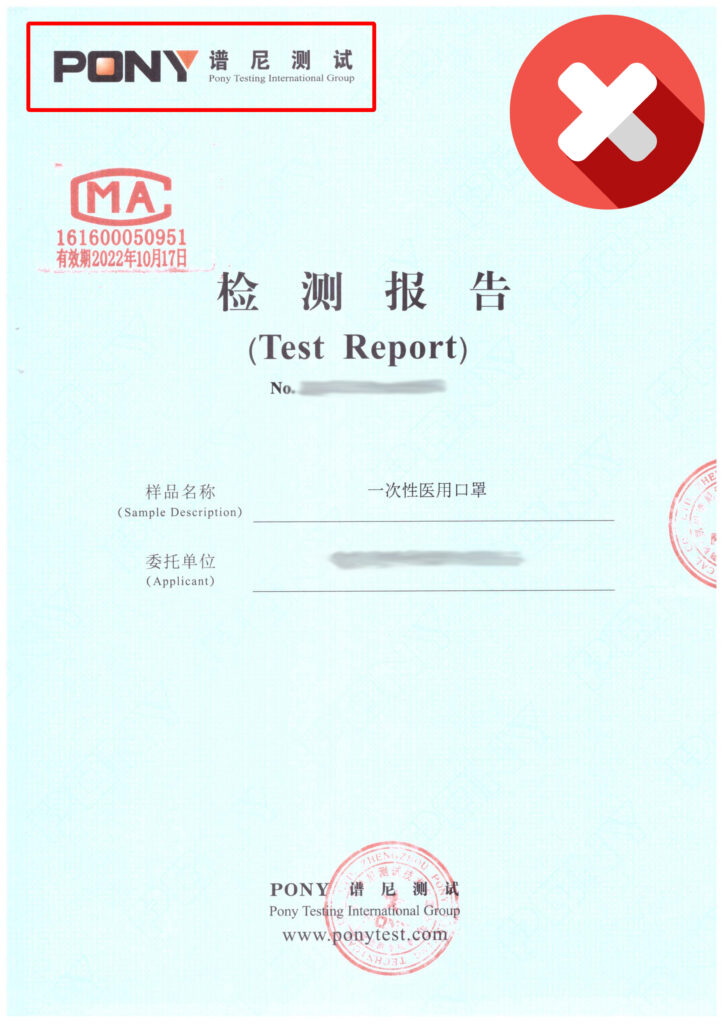 c. Validity of qualification
The certification of the factory can be found by the official. And you need to pay attention to the validity of the certification.
For instance: a foreign customer contacted a domestic manufacturer, who met all aspects of the qualification, and the certification was authentic. However, when doing customs clearance, it was found that the qualification certification just one-day expired. At last, the products fail to pass the customs clearance.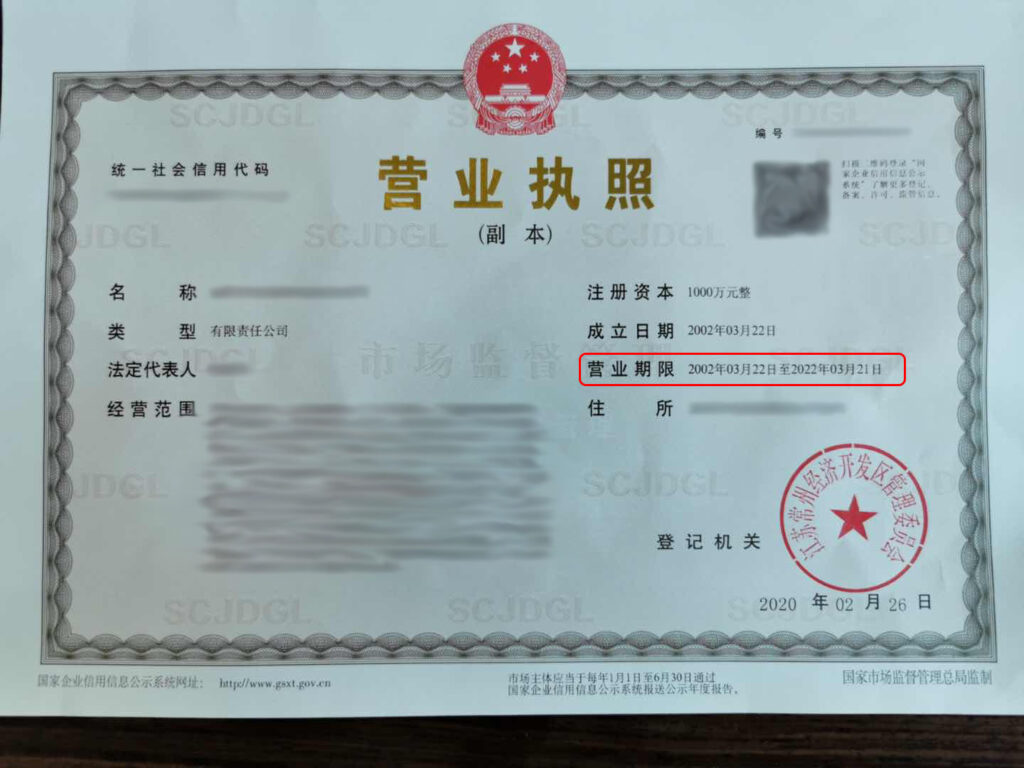 Qualification and materials required by domestic export trade enterprises at present
Business license (business scope has relevant business contents)
Enterprise production license (manufacturing company)
Product inspection report (manufacturing company)
Medical device registration certificate (not required for non-medical)
Product manual (provided with the product), label (provided with the product)
Product batch / No. (outer packaging)
Product quality safety book and certificate (provided with the product)
Product sample picture and outer package picture
The trading company must obtain the registration of the consignee and consignor of the Customs
Now you can also check the list of related anti-epidemic materials registration companies on the official website of the Ministry of Commerce of the PRC. The query URL is as follows:
http://www.mofcom.gov.cn/article/b/e/202003/20200302950371.shtml
Here, we highly suggest that buyers can leave these work to your trustful agencies since it's hard for you to verify all these documents if you're aboard.
2) How to judge the quality of products
As for the quality of masks, it's difficult to judge whether it is good or not. Take protective masks as an example. They are all called KN95, with both CE and FDA certificates. Some are five or six yuan, while some are ten yuan, how would you choose? For disposable masks, some are more than two yuan, while some are one yuan or so, which one should you choose?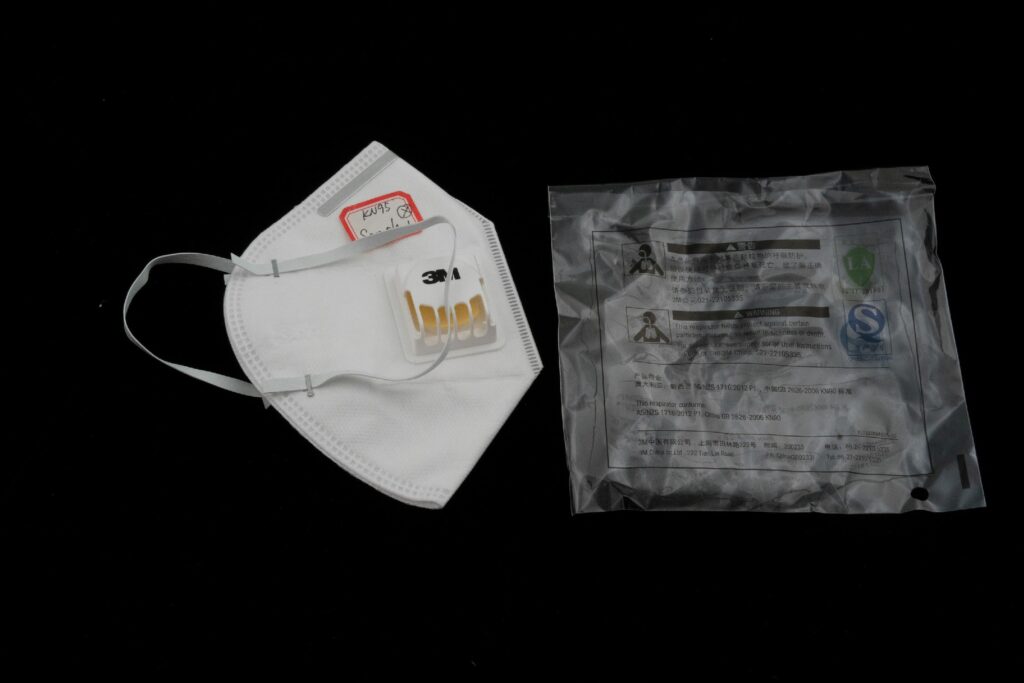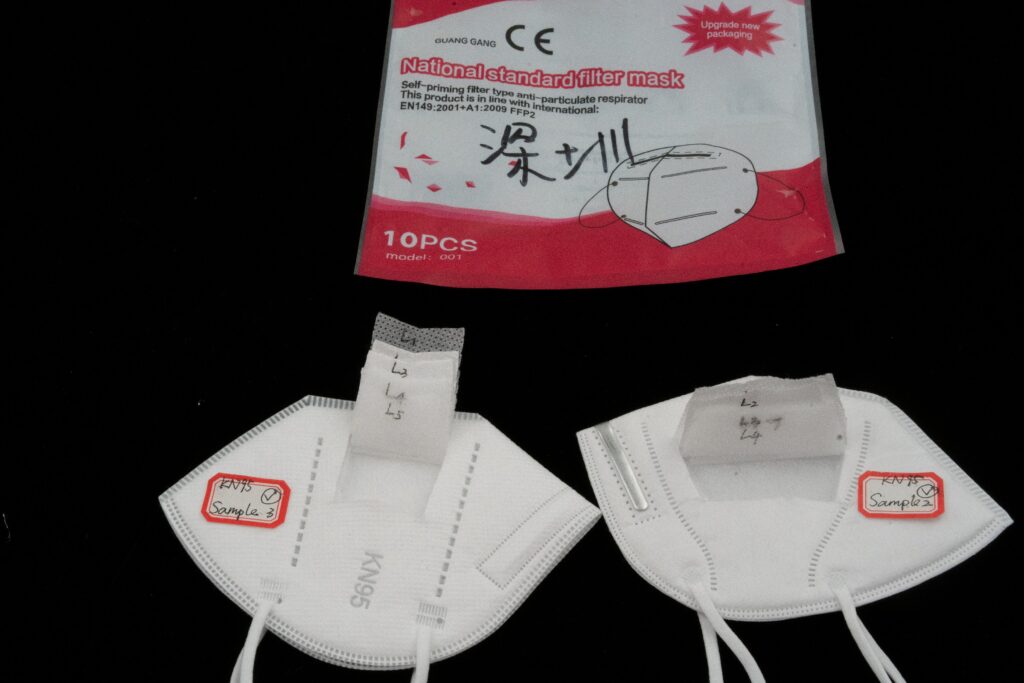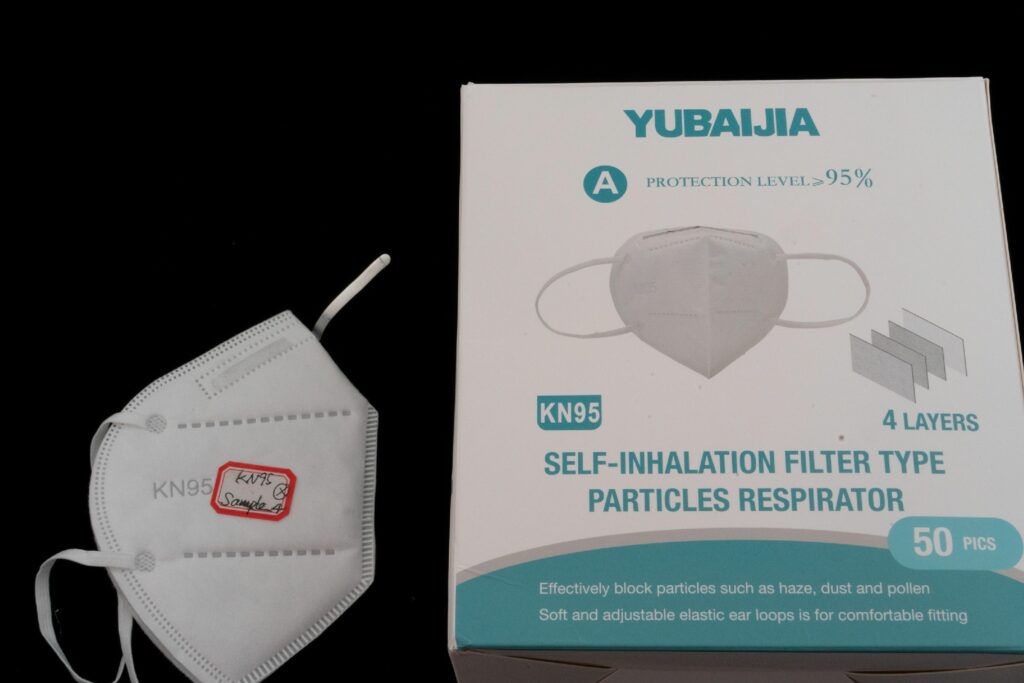 Here we must remind you that the medical mask is the second kind of medical equipment product next to the drugs. Even the protective mask shall have the production qualification of protective articles, and some must have the production qualification of special protective articles.
How to judge the quality of the mask? We divide the masks into two categories: medical masks and protective masks, but their judgment methods are the same:
a. Manufacturer's qualification in China
Here mainly refers to the manufacturer's production license, of course, including ISO certification and other certifications. However, medical masks can only be produced by manufacturers of Class II medical devices qualification. Its basic conditions include IS08-level clean workshop (level 100.000), with sterilization equipment (also known as disinfection equipment), and the materials used must be medical grade melt-blown cloth. Manufacturers shall obtain production licenses and registration certificates for Class II medical devices. That is to say, masks produced by such manufacturers must be in line with the standard of the medical masks, and you can surely buy it at ease. And it is subject to national supervision. You can compare the price differences among these factories, and the price gap will be about 10%.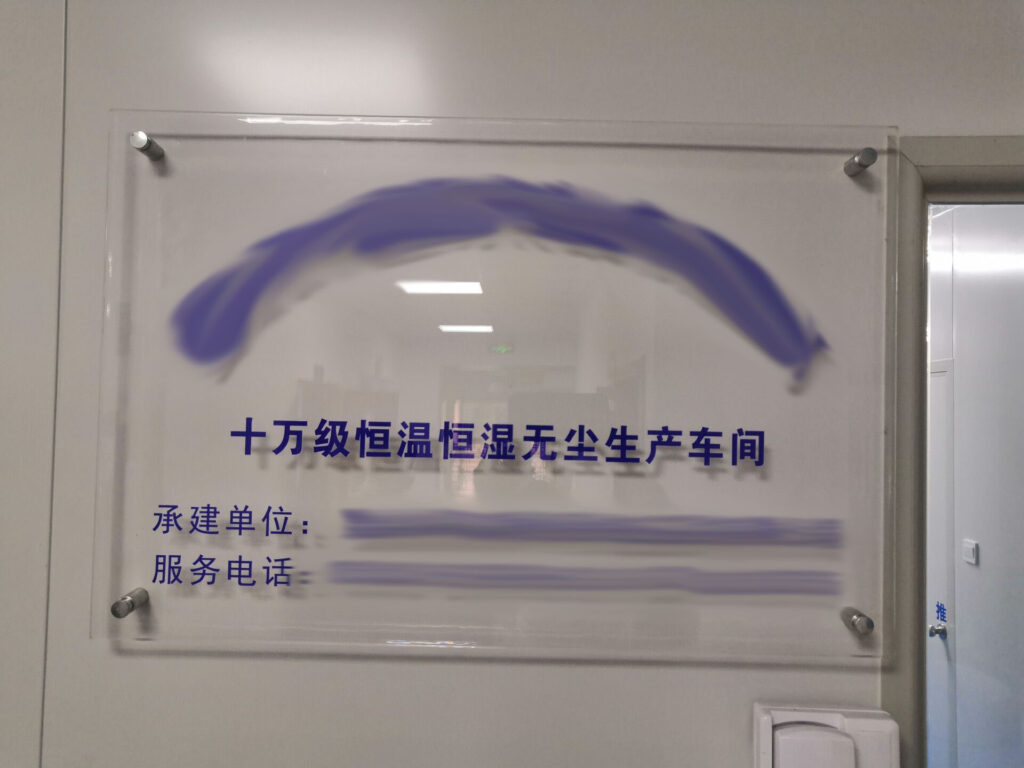 Those who do not have the above qualifications are generally called civilian mask enterprises. It does not mean that its quality must be poor. But their products shall have some limits. For example, they cannot print medical masks on the masks (unless specially approved for emergency), even if its quality is up to standard.
EU CE Class II and FDA 510k are corresponding to the qualification of Chinese medical masks, both of which are also the certification of Class II medical devices. At present, the factories with EU CE Class II and FDA 510k certification are difficult to meet in the market. Often, they only have Class I and FDA registration.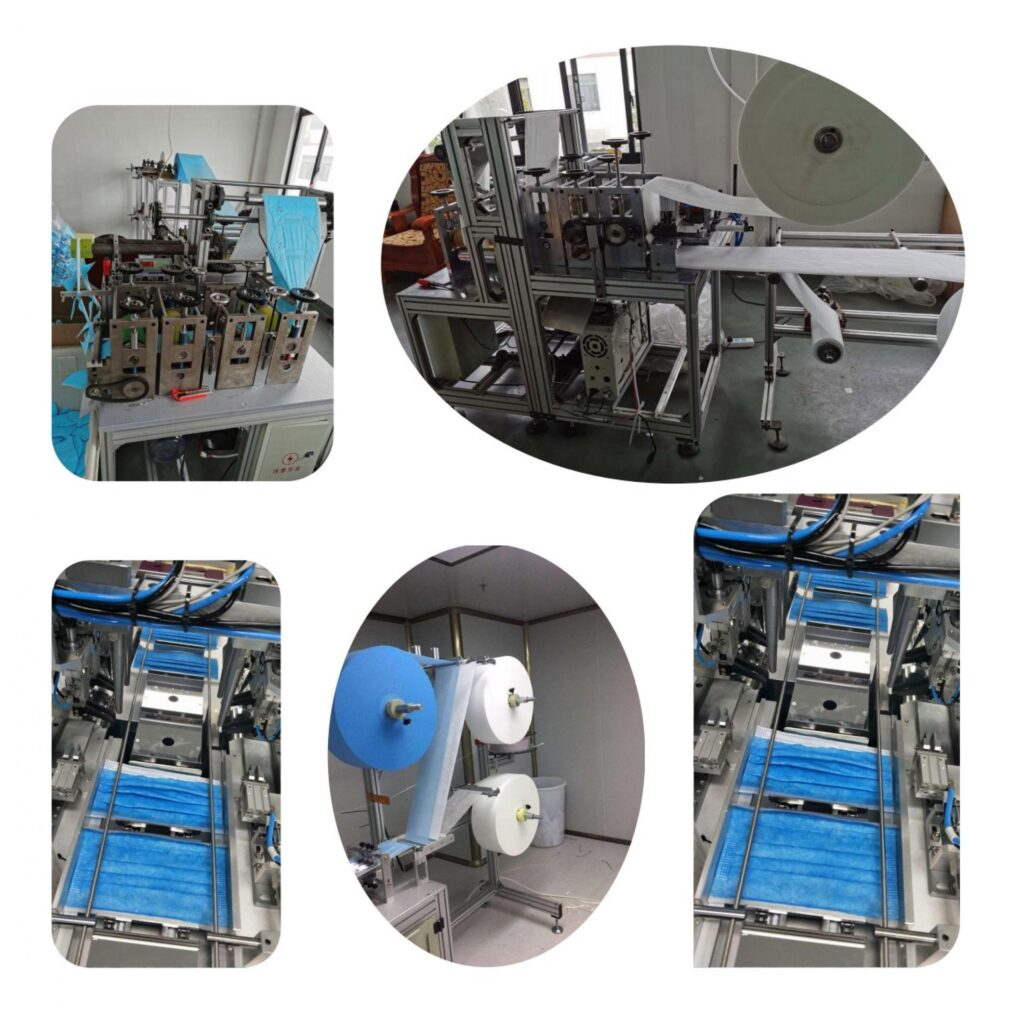 b. China test report
There are two kinds of test reports for medical masks. One is 95% filtered, which we usually call it disposable medical masks. Its corresponding national standard is YY/T0969-2013. The other is YY0469-2011, which corresponds to a 99% filtering rate as well as sterilization needs.
The national standard for protective masks is GB-2626. And there is a higher level of national standard, which is the medical protective standard, GB-19083.
The enterprise qualification is issued by the national department, which is authentic and reliable. But there will be many gray areas in the product test report. It may be tested by the national authoritative testing agency or by an ordinary third-party laboratory. Therefore, when checking the test report, remember to see whether it is issued by the national authoritative testing agency. Of course, you need to check its corresponding test data.
To make sure if the testing organization is authorized by the CNAS (China National Accreditation Service for Conformity Assessment), you can check it on its official website and the web address are as follows:
https://www.cnas.org.cn/english/photonews/03/902316.shtml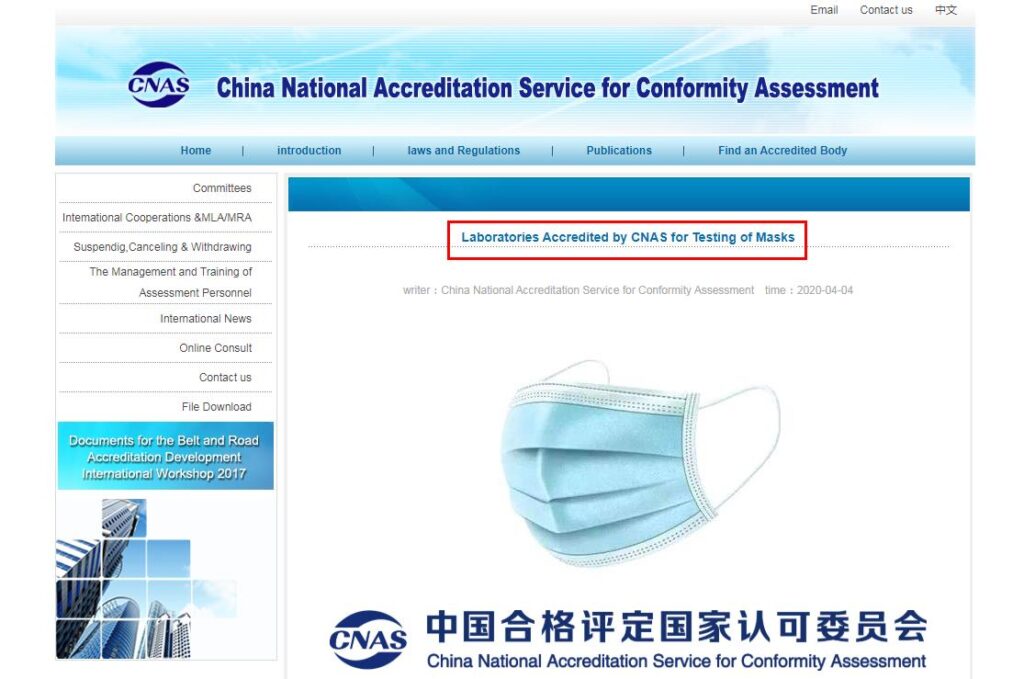 3) How to verify the authenticity of the CE certificate and FDA certificate?
a. Query on its official website of the notified body
Generally, large EU certification authorities will open a window for querying certificates on their official websites. After logging into the official website, there will be a certificate query page. You can enter the manufacturer's English name, the certificate number, and other information to check whether there is a matching CE certificate. If so, it may be an authentic certificate. However, whether such CE certificates meet the certification standards of the EU still needs to be examined.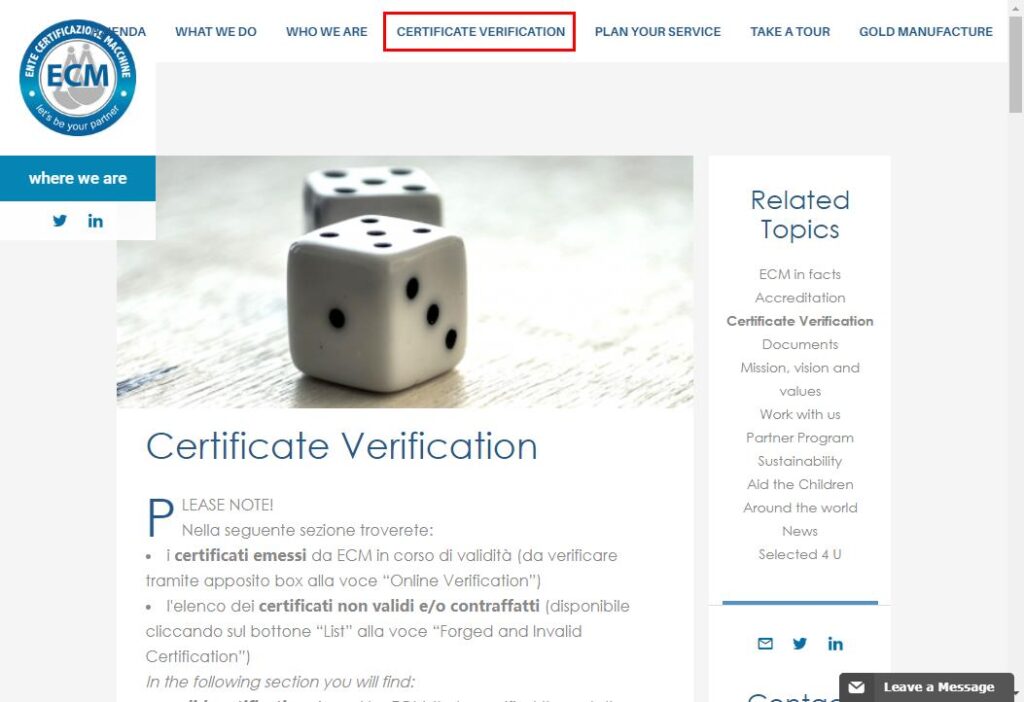 b. Query from official website
At present, the masks exported are divided into civil, non-sterile medical, and medical surgery, which corresponds to different parameters.
First, confirm whether the mask belongs to the medical device category. Masks are divided into medical masks (which includes non-sterile medical and medical surgery) and protective masks. Exports to Europe and the United States must comply with the relevant regulations.
| | | |
| --- | --- | --- |
| | Personal protective mask | Medical mask |
| Export to the US | Need to obtain NIOSH (National Institute for Occupational Safety and Health) certification | Need to obtain FDA certification. |
| Export to the EU countries | The EU standard is EN149. According to the standard, masks are divided into three categories: FFP1, FFP2 and FFP3. All exported masks need to obtain CE certifications. | The EU standard is EN14683. All exported masks need to obtain CE certifications. |
Second, you need to verify the certifications on the website.
For FDA certification verification, it's simple as it has one single official website: https://www.accessdata.fda.gov/scripts/cdrh/cfdocs/cfRL/rl.cfm
Enter the information needed, and check whether the provided certification matches or not.
For CE certification, it is a bit complicated, with medical masks and personal protective masks need to comply with different regulations.
Medical masks
Through the official website of the European Union, we can see that there are 56 notified bodies authorized by the MDD 93/42/EEC Medical Device Directive. The detailed list of institutions, the NB number, and the scope of their qualified products are listed in detail.
Inquiry address of institutions authorized by MDD 93/42/EEC on EU official website:
https://ec.europa.eu/growth/tools-databases/nando/index.cfm?fuseaction=directive.notifiedbody&dir_id=13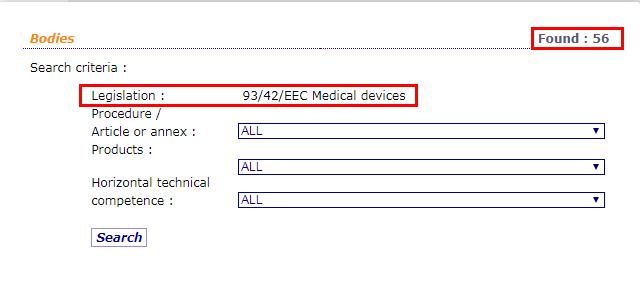 Since May 26, 2020, the MDR (EU) 2017/745 medical device regulation will officially replace the current MDD medical device directive in the European Union. They are also available on the EU official website of the European Union. There are currently only 12 notified bodies with MDR authorization.
Inquiry address of institutions authorized by MDR (EU) 2017/745 on the EU official website:
https://ec.europa.eu/growth/tools-databases/nando/index.cfm?fuseaction=directive.notifiedbody&dir_id=34

Personal protective mask
Personal protective masks do not belong to medical devices, and they do not need to meet the requirements of EU medical regulations. CE certification can be completed according to the PPE personal protection directive. Currently, there are 112 notified bodies authorized by PPE personal protection directive on the EU official website.
Inquiry address of institutions authorized by PPE on the EU official website:
https://ec.europa.eu/growth/tools-databases/nando/index.cfm?fuseaction=directive.notifiedbody&dir_id=155501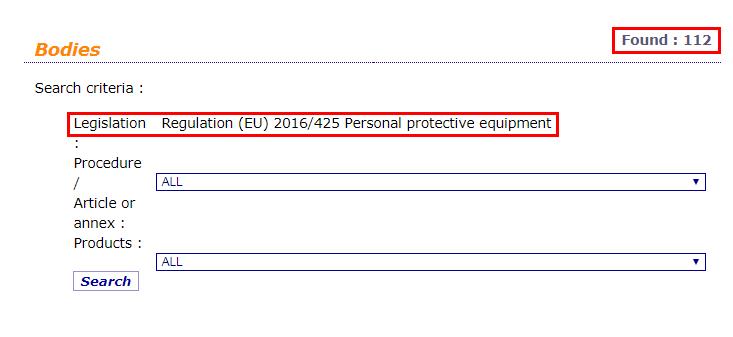 Therefore, if the CE certificate issuing agency is not within the specific scopes, it means that it does not have the qualification to issue such certificates. Unfortunately, we have to say the "CE certificate" you have is invalid. So be especially careful with all these provided certificates and do verify their validity.
4) About cargo charter flights
Some countries support the export of anti-epidemic materials with charter flights, and here we also briefly talk about charter flights.
First: Give the accurate information of the goods (such as the number of pieces, box gauge, volume, gross weight, etc.)
Second: Confirm the accurate delivery time in advance (the time of delivery to the airport)
Third: According to the above information, confirm the type of charter
Fourth: Sign a contract, and pay a deposit in advance, 50% of the charter cost
Fifth: Before transferring the aircraft to the designated airport for delivery, all the balance must be settled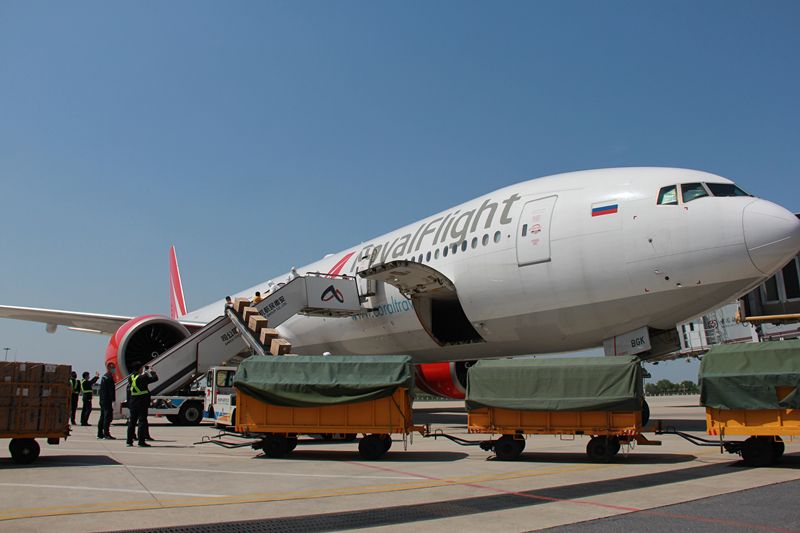 In summary, when exporting masks or other epidemic needed groceries from China, make sure you don't get cheated. Hope this article will help. And please let us know if we have further to improve. Just leave your kind suggestions on the message box. Thanks for supporting us.