Welcome! Land at this post to know more about DHgate shipping time in 2023. How long will it take? Has any policy change been made? How to track orders?
How to deal with an emergency? Find your answers separately in the 4 following keys.
Who is DHgate?
DHgate is one of the best cross-border e-commerce platforms in China. Its headquarters were founded in 2004 in Beijing, with branches located in the US and UK. It has connected Chinese sellers with buyers all over the world ever since. Popular products in retail or wholesale are accessories, clothes, cosmetics, electronic devices, etc. Language services are available in all kinds like English, French and so on.
The world's biggest manufacturer China earned its name as online merchandise grew globally. B2B/B2C sites like DHgate are where drop-shippers and agents easily find low prices with comparable qualities. But will things go as smoothly as expected after order replacement? How long will it take to receive the goods? Well, DHgate shipping time counts!

How long will it take DHgate to ship my order?
With nearly five-star ratings in a business partnership, DHgate always promises an on-time delivery to its customers. On the one hand, your sellers are expected to process the items as fast as possible. On the other hand, shipping from the warehouse or dispatch location to your address will take no longer than the estimated time limit. As soon as your supplier uploads the tracking number of your order, a guaranteed delivery time is generated for your reference.
Anyhow, DHgate is safe and easy with a secure payment and refund system, quick shipping methods and reliable customer executives. It's still better to figure out comprehensive details in case of trouble.
2.1 Processing time
This means the time seller takes to arrange and pack items. The period lies in the sellers' settings. Usually, it will finish within 24 hours. However, there're some factors affecting the speed of procession, for example:
·the size, fragility, and preciousness of items
·whether the stock is sufficient or not
·major events, festival times or holiday schedules
Anyway, if you're not placing an order too heavy during holidays, and the stock is present, it'll take the minimum time to set out and pack things for delivery.
2.2 Shipping service provider
On average, it takes DHgate 3-15 working days to deliver the products if your order is processed smoothly at the forefront. DHgate offers a rough estimation of the delivery time of your parcel on its website, including the item processing and shipping time.
To reach your destination country from China, you may choose through air, ocean, and land freights. Each has its pros and cons, and there's the mode of transport that exactly suits what you buy. And here's the small list of shipping services that DHgate offers:
·China Post
·EMS
·DHL
·FedEx
·TNT
·USPS
·Singapore Post
·Hong Kong Post
2.3 Shipping method
The many DHgate shipping methods are to be handled with care. And please take these 3 factors into serious consideration: the cost, time, and your cargo type. So, any ideas on what kinds are better via air, sea, and road?
·Air freight
The fastest also the most expensive air freight opts for small but heavy things, usually precious or can't be kept for long. Items such as jewellery, electronics, medical, perishable food, and plants are better transferred by flight.
·Ocean freight
When large-volume consignments are imported and destined for locations near the coast, ocean freight would be the right choice. Numerous factories are built near the seaports, so it's convenient to ship right after packing.
But of course, you can't expect your goods to arrive in a minute.
·Land freight
Compared to sea ships, rail trains or highways haul extremely large-sized cargo at relatively lower prices and slower speeds. And the transportation on land is thought to be a middle ground between air and water.
2.4 Shipping distance
Moreover, it might be useful to know the time shipping to various countries cost by those mainstream carriers. Popular countries are spread in North and South America, Europe, and Australia. In this regard, we provide here 4 tables of the approximation of minimum versus maximum days shipments are likely to spend to arrive in these selected countries from China. Consider both cost and the time length when choosing a justified shipping carrier.
(1). Shipping from China to countries in North America


United States
Canada
Carrier
Minimum / Maximum Delivery Days
CHINAPOSTIER
14 / 49
15 / 27
CHINAPOSTSAL
15 / 30
11 / 28
China Post Air Mail
12 / 24
12 / 28
DHL
1 / 6
2 / 7
EMS
4 / 14
6 / 18
FEDEX
2 / 7
3 / 10
HONGKONGPOST
11 / 23
11 / 25
SINGAPOREPOST
10 / 27
14 / 27
TNT
2 / 9
2 / 8
UPS
1 / 6
1 / 8
ePACKET
6 / 15
6 / 17
(2). Shipping from China to countries in South America


Brazil
Chile
Carrier
Minimum / Maximum Delivery Days
CHINAPOSTSAL
28 / 45
12 / 31
CHINAPOSTAIR
29 / 48
17 / 39
China Post Air Mail
30 / 54
10 / 45
DHL
4 / 15
3 / 13
EMS
25 / 47
23 / 45
FEDEX
4 / 13
5 / 12
HONGKONGPOST
30 / 54
22 / 38
SINGAPOREPOST
28 / 52
16 / 31
TNT
7 / 15
5 / 12
UPS
7 / 15
5 / 14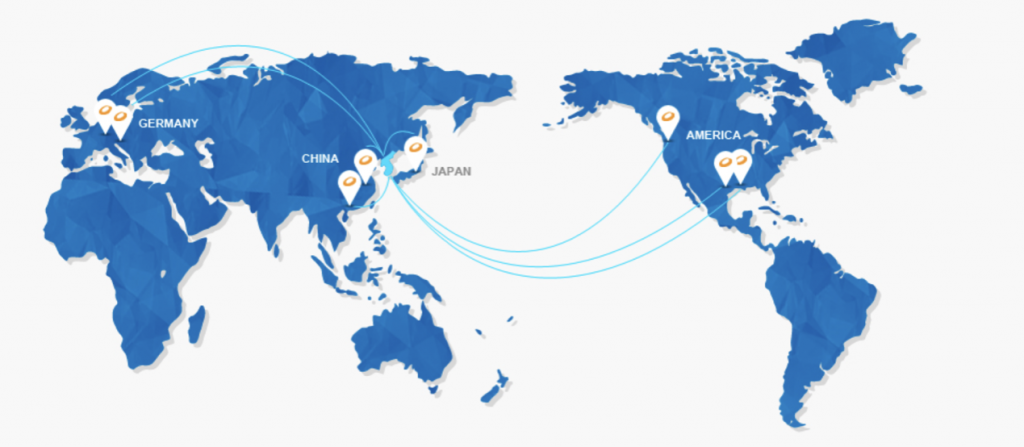 (3). Shipping from China to countries in Australia


Australia
New Zealand
Carrier
Minimum / Maximum Delivery Days
China Post Air Mail
16 / 42
10 / 30
CNE
4 / 12
4 / 13
DHL
2 / 7
2 / 7
EMS
5 / 14
4 / 13
Equick
5 / 15
8 / 14
FEDEX
3 / 9
2 / 10
HONGKONGPOST
7 / 45
8 / 17
SINGAPOREPOST
23 / 39
11 / 21
TNT
2 / 7
3 / 7
UPS
3 / 7
3 / 8
ePACKET
7 / 15
7 / 15
(4). Shipping from China to countries in Europe


United Kingdom
Netherlands
France
Carrier
Minimum / Maximum Delivery Days
CHINAPOSTIER
10 / 23
10 / 42
10 / 43
CHINAPOSTSAL
12 / 27
12 / 26
13 / 25
CNE
3 / 8
3 / 7
4 / 6
China Post Air Mail
8 / 18
7 / 15
11 / 40
DHL
2 / 7
2 / 7
2 / 7
EMS
5 / 20
6 / 15
5 / 13
Equick
8 / 16
5 / 16
8 / 14
EURO-Business Parcel
1 / 5
1 / 3
1 / 7
FEDEX
2 / 7
2 / 9
2 / 8
HONGKONGPOST
9 / 21
12 / 21
10 / 20
SINGAPOREPOST
11 / 20
10 / 23
11 / 21
TNT
1 / 7
2 / 6
3 / 9
UPS
2/ 8
2 / 8
2 / 10
ePACKET
6 / 16
6 / 16
6 / 15
How to Track my order?
Looking forward to the packages' arrival, you certainly want to know precisely where they've gone. At the same time as the order is dispatched, a tracking number or waybill number is also assigned. Therefore, finding this number is in the first place. These numbers come in different formats, depending on who your delivery service is. For example, it looks like "XX…….CN" for the China post carriers.
The following 3 ways might help in tracking the newest status of your order:
(1). Using DHgate websites. Enter the tracking code in the search bar and wait for the results to pop up. Or sign in to "My Oder" and click the "Track Items" button to browse changes in shipping status. It's also simple to search by item number in "My Orders-Order tracking".
(2). Visiting the official website of your shipping service company. Just search by typing your tracking code in the relevant fields.
(3). Help from other tracking sites. There're many third-party websites out there that can help view delivery information from all kinds of shipping companies., like parcelsapp, 17track. And again, all you need is your tracking number.
Remember to contact DHgate customer service or your supplier if you meet any problems or get confused in tracking. Sometimes you need to report an invalid tracking number or cannot find it anywhere.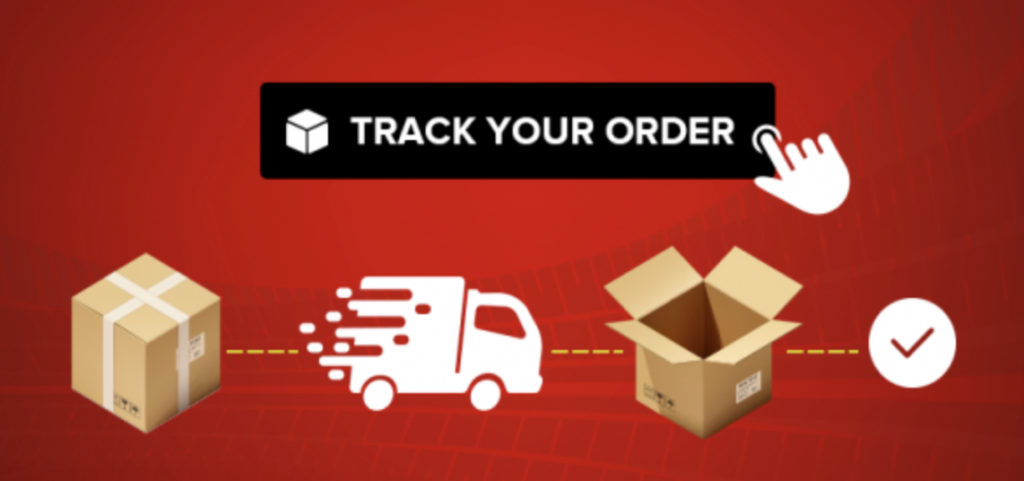 What to do with order delay?
In most cases, the Guaranteed Delivery Time provided by DHgate is authentic and accurate. You still may wonder why your package doesn't show up in time. No one expects frequent delays, but some factors raise problems and unexpected emergencies. However, special features concerning uncontrollable factors or mistakes made by buyers are excluded from this on-time guarantee insurance. As buyers, you need to be aware of these situations that may lead to delays and to be prepared for them.
4.1 Why is my order delayed?
(1). Holiday or seasonal events
In China, some unique holiday schedules differ from those in European or American countries. For example, the Chinese public will get a 3 to 4 days break during the Ching Ming Festival. So, orders on national holidays might be late for 3-5 days in procession.
(2). Remote delivery address
International orders aren't as fast as those domestic ones. And it can't be possible that after you place an order, the goods are delivered right to your doorsteps the next minute, especially when your destination address is thousands of miles far away. Also, wrong delivery address will hold back time, so please check carefully before finishing the order, and the package can reach you at the correct place in time.
(3). Custom Clearance
The term "clearance delay" is used when packages are held at customs. It's the last thing you want in international shipping. Employees there examine the batch of goods transported at the same time. If shipment details and paperwork cannot meet regulations, then the goods will be held. Sometimes customs also conduct random quality tests. If approved, this batch will be released quickly. If not, these items won't be accepted then and will be flagged for future shipments.
(4). Natural disasters or accidents
Of course, they're not mistakes from the supplier and can't be under the control of DHgate. You can settle with the seller directly in these cases.
(5). Flight Delays
Airfreight is the fastest but also the most unstable way in transferring. Extreme weather, aircraft emergency checks and so on can postpone flight departure, thus affecting the delivery time.
(6). Influential world events
With the COVID-19 pandemic lockdown, the Russia-Ukrain crisis and upcoming wars, the world has seen upside down changes during the last few years. The series of events create perfect storms for the cross-border merchants, especially those small ones. With fewer airlines, tight cargo shipping timelines, logistics and warehouses for cross-border e-commerce have almost ground to a standstill due to restrictions, and rivers of goods have been suspended under control policies. But no worry because these disruptions in the supply chain won't last for long, and everything will be restored as soon as the bans are dismissed.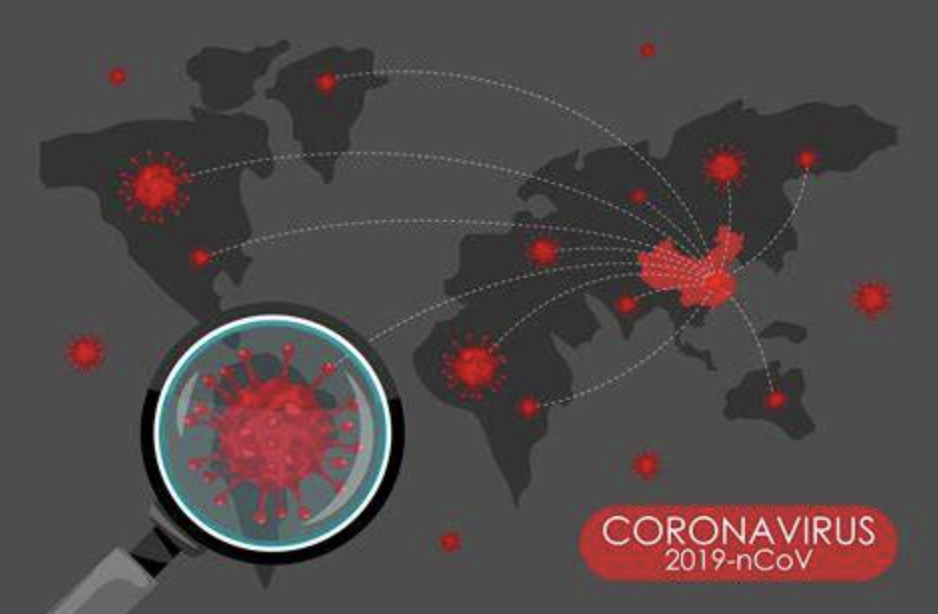 4.2 How to solve the problems
For buyers, are there any ways to handle those terrible conditions mentioned above? What should you do if your packages arrive late or are even lost? At times the on-time guarantee passes without signs of packages delivered. Under pandemic lockdowns, manufacturers might halt or cancel shipping products to the highest affected regions. You may have to find a way to source products from somewhere else, and the tips below may assist in emergencies.
(1). Wait or Refund
If you're not urgent, maybe wait for a couple of days to obtain your package. Otherwise, you give up and request a refund. DHgate allows refunded money due to the uncertain circumstances of package transit. Sometimes sellers will also offer to send you another order or inquire about changes in the shipping methods.
(2). Communicate with sellers
Completing a supply chain involves many parties, starting from the supplier and ending with the shipping agent. At different points, stay connected with each representative online via chat tools. Reach out to your sellers and keep in touch with your agents. This enables you to associate with the current information of your orders.
(3). Contact DHgate Customer Executives
If you feel like not receiving sufficient assistance from your supplier, filing a claim within the DHgate Buyer Protection period to further seek help is very effective. DHgate Customer Executives will then solve the issue by evaluating and arbitrating on someone's behalf until problems end up with a satisfying solution.
(4). Keep an eye out for the recent situation
The pandemic lockdown and the newest shipping policies are crucial. Keep up to date on the shipping prices, time, tax fees and forbidden areas. Remember to check if the destination address in your country is on the safe side. It will help if you keep in touch with sales representatives in China and foresee possibilities of delays.
(5). Make an early purchase
Online shopping is hardly planned. Before embarking on an ordering spree, you'd better make purchases early to ensure on-time delivery. A month or two earlier is long enough as a buffer for delays. Always pay attention to a follow-up with the supplier after shopping will aid and ease the whole shipping.
Final Words
Many of you may still have questions regarding ordering and shipping to various destinations. To conclude, DHgate delivery time depends on the order procession, shipping method, and the distance between the source and destination. And the cost and time length are the main determinants for buyers to choose the shipping mode. The estimation on the DHgate website gives a reference. In most cases, you can receive your orders with an on-time guarantee.
On Reddit, DHgate official blogs and other big forums, there are many FAQs for ordering from China. And we also recommend a subscription to our blog and get more updated tips on successful drop-shipping!