As time flies in a flash, Year 2020 has entered a year of sports. Olympic Games, held once every four year, are going on show in Tokyo this year. There will also be a series of professional games such as ice and snow sports and tennis four Grand Slams. In addition, this year is also a year of football. There is not only the European Cup and the American Cup, but also the Asian Champions League, the 2022 Qatar World Cup Qualifier and so on. Although the above games have not sounded their whistle, Yiwu sports and fitness products enterprises have already "scored" in advance.
European Cup orders have lined up to March and enterprises are working overtime before the long holiday of Spring Festival
Zhang Huamei is the operator of "Huangqiu sports" in Yiwu International Trade Market, specializing in the export of sports goods such as football, basketball, volleyball, toy ball, etc. For business reasons, Zhang Huamei has already become a "senior fan". Although she won't stay up late to watch the game, she has all major sports games in heart.
"This year we have the European Cup and the Copa America, so we have been very busy recently." Zhang said. Public information shows that on June 13 this year, the European Cup will be held in 12 European cities by way of a tour without a host country, while the Copa America co-hosted by Argentina and Colombia will also start on June 13.
For football fans, what counts is which team in Europe will win the cup? It is worth looking forward to whether the performances of Argentina and Brazil, two powerhouses from South America, will continue to perform as well as ever. For sports goods operators, the performance of the team also affects the volumes of orders. "At this stage, most customers come from South America, the Middle East, Africa, Europe and other places." "Last year, after the official use of the ball in 2020 European Cup was announced, we began to receive a lot of inquiries from customers about sporting goods," Zhang said. In the second half of last year, related orders began to be scheduled. At the end of last year, customers began to place orders in a centralized way, and now the orders have lined up to next March."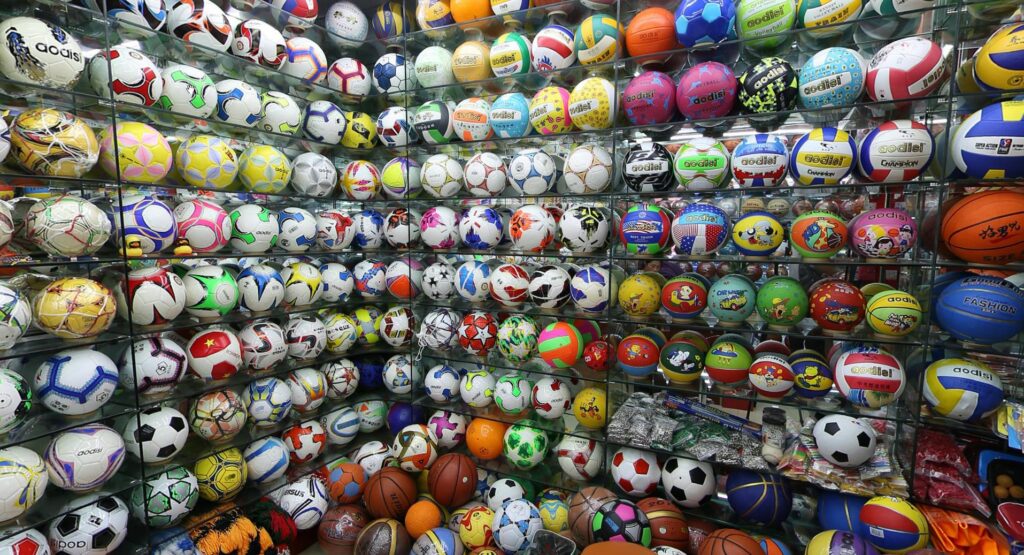 Spring Festival of the year of mouse is coming, and workers are eager to return home. These days, Zhang Huamei's factory is working overtime to make orders from a Russian customer. Her factory is not the only one. Yiwu Aokai Sports Goods Co., Ltd., which mainly produces football, basketball, volleyball and other training and competition balls, is also working overtime to accomplish its order. "There is still a batch of raw materials that haven't arrived, which is a bit urgent." Wu Xiaoming, the person in charge said so.
"There are more football matches this year, and customer orders have increased significantly. Orders have been scheduled after Spring Festival holiday." Wu Xiaoming said that the factory will be shut down on January 12, and is now in a rush to deliver the last batch of goods before the festival, about 4,000 football. Right after the festival, we need to arrange the delivery of a German League order immediately.
In the sporting goods industry, it usually takes about two months from the customer's order to the final receipt. There is still plenty of time before the start of each major football league, so there will be a small peak in ordering after the festival. "When we have finished the goods, we are ready for the holiday. After the festival, there will be several groups of customers to look at the products, and then the overall sporting goods area in the market will be more bustling. " Zhang said.
Customer demand tends to diversify and enterprises actively target high-end market
Customers are actively placing orders, and orders are coming in one after another. Enterprises are also a little bit anxious while feeling excited. Because while the market is constantly expanding, customer's demands will not be static, which are putting forward higher requirements to them.
At present, with the ecological changes in foreign politics and the economy, patterns are also changing, and foreign trade orders tend to be fragmented. The original single large- volume orders may now be split into multiple scattered small orders, which Wu Xiaoming deeply felt it. Internationally renowned brand Yinbao is a client of Okay Sports for many years. Last September, the company placed a large order for 150,000 balls, however involving 57 products of different specifications. When shipped in December last year, these 150,000 balls needed to be sent to 18 countries. Among them, the largest volume is one container sending to one country, while the least is six pieces. Early before, orders are like several containers for one single style.
In Wu Xiaoming's view, customer demand is more diversified, and the pressure on enterprises to stock up is greater. But it is also an important driving force for enterprises to transform and upgrade.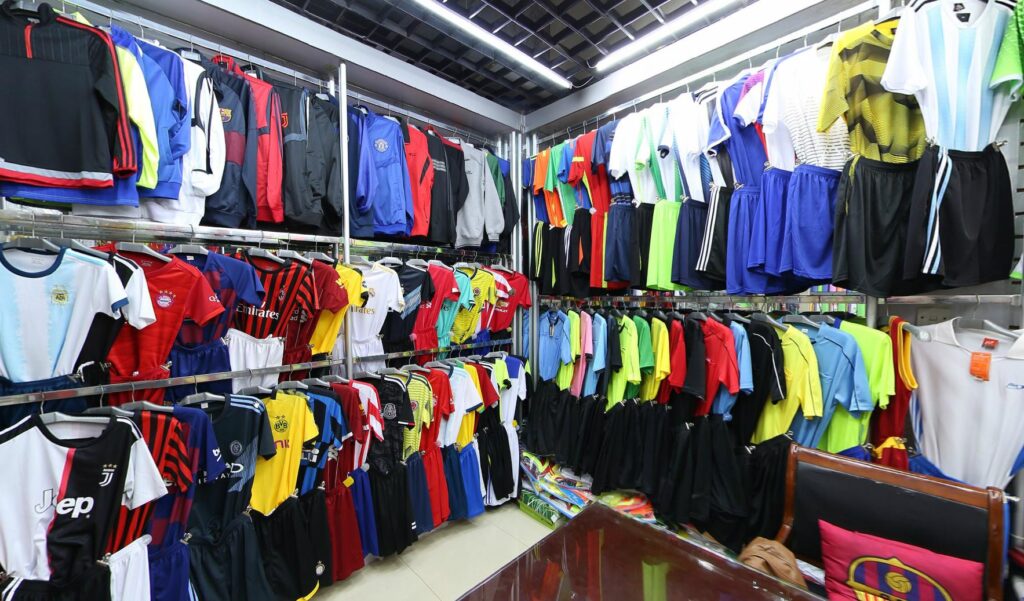 After years of development, Yiwu has become one of the largest production and sales bases of sports goods in China, and football and other related industries have become more and more mature. After years of extensive growth, coupled with the influence of external factors, Yiwu sports fitness industry has also encountered development bottlenecks. Problems like serious product homogeneity, uneven quality, low price competition, and imperfect brand building emerge in endlessly. Despite the large volume, it lacks the right to speak in front of some big brands.
Wu Xiaoming also has another identity, that is, vice president and secretary general of Yiwu Sports Fitness Articles Industry Association. In order to solve this dilemma, the association is also trying to guide member companies to actively transform, improve product quality, and promote development with standards. "Next we intend to apply for FIFA certification, which means stricter product performance requirements. If the certification is successful, it will help companies successfully open the door to the high-end market.