When doing importing business, people would always wonder the answer to this question: What product imported from China would sell best? Or what product could bring the most profit? Well, we have to say there is no absolute answer. People in different places have different preference for products, like Korean customers may prefer products with candy colors while people in Europe love bright colors more.
We can't give an absolute answer to this question. But here we have some recommend products listing for your reference. Based on our experience on exporting and importing, we mainly divide these products into 4 categories:
Let's get to every category in details.
1. Cheap Products to Import from China
Low-cost products can bring quite a high-profit margin. For those new starter who just start doing importing and have little fund, low-cost products is a good choice. Lower cost, lower risk and higher profit. The math is simple. Thus many buyers would import cheap products from China. Here we list 6 cheap products for your reference.
a. Fashion Jewelry
People nowadays are so into the concept of fashion. Fashion products, like sunglasses, earrings, bracelets, necklaces, etc., are always best products to import from China. The price of fashion jewelry depends mostly on its design and material. In China, you can find various style of fashion jewelry made of different materials. As for earrings, alloy earrings normally costs $0.5-$3, while acrylic earrings costs $0.08-$2.75. As for necklace, the price ranges from $1.3-$12.5.
Compared with fashion jewelry on Amazon, you would find a wide price gap where you can surely make high profits. More over, fashion jewelry are quite small in size, compared to other products, which can save you a lot on shipping cost. For starters, especially for those who are interested in fashion industry, fashion jewel is easy to start with.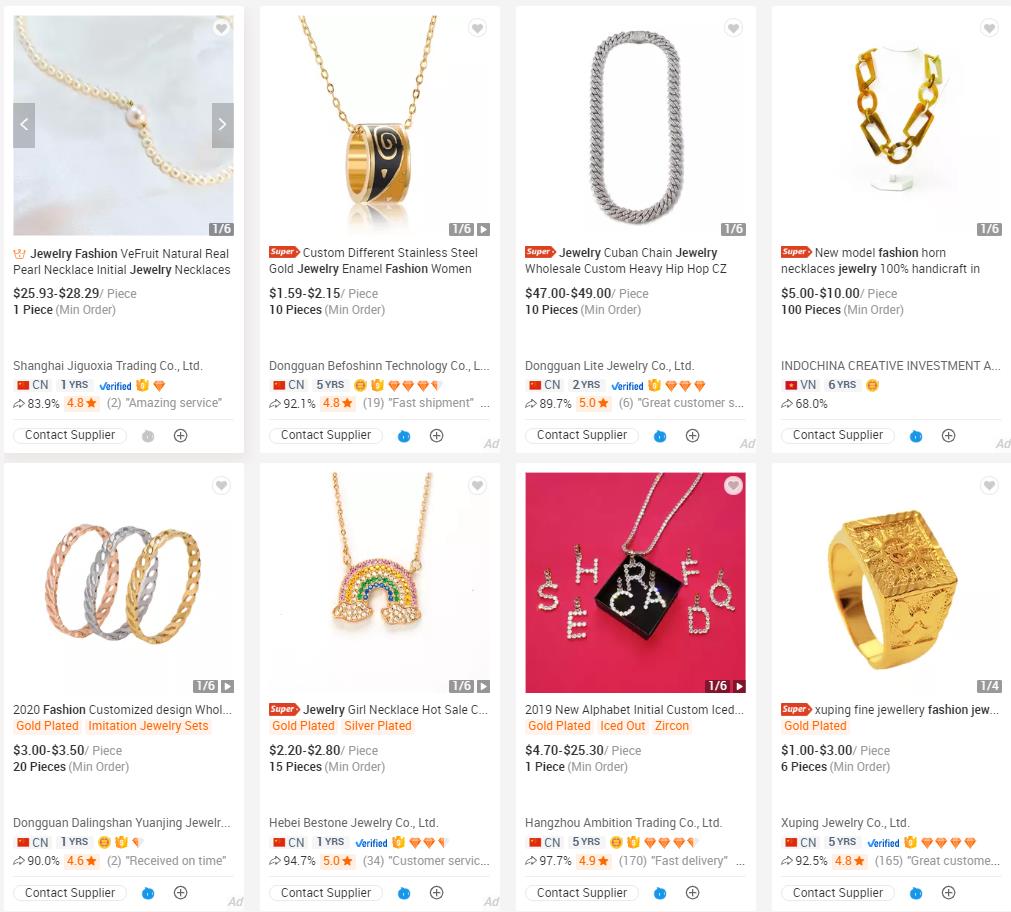 b. T-shirt
Speaking of cheap, T-shirt must be on the list. As for T-shirt, you can customize it with particular pattern, logo used for brand promotion, slogan for idea sharing, etc. And the wholesale price of T-shirt is $0.8-$1.5. Extra fee of $0.2-$0.5 may be added for customization. Some may get even cheaper prices in $0.5-$1.2. For those T-shirt, you can't demand too much on its quality.
If your requirements on its style or quality, you can purchase them from those overstock markets in China. Many T-shirt in overstock markets are calculated by weighing.
c. Hat
A stylish hat is on people's buying list for the purpose of fashion. Along with sunglasses, hat is one of the fashion element that come into population these years. For functional use or for fashion decoration, hats are in high demand now.
For summer hats, straw hats with either big brim or small brim cost $1.41-$3.99, while caps with various patterns on them cost $1.3-$7.8. For winter hats, woolen hats cost $1.15-$4.5. The increasing cold winter help the sale of winter hats as well as scarves in the whole globe.
d. Phone Protection Cover
Phone accessories, like phone protective glasses, USB wire, phone charger, phone protection cover, phone holder and so on, are in massive demand. And phone accessories are quite cheap to import from China. And for phone accessories, you don't have to worry about if it is up to date or not. Normally, even if a new mobile launches, your stock for the last generation of mobile is still in great demand. If you are concerned about the sale volume or lack of experience, you can start with small quantity, which can be safer.
Phone protection cover also varies in styles, patterns and materials. Despite of styles and patterns, materials can be the deciding factor of its price. For silica gel made ones, the price ranges from $0.39 to $3.96. For wooden or metal ones, the price ranges from $1.87 to $8.35 You can also customize your own style of protection cover as well.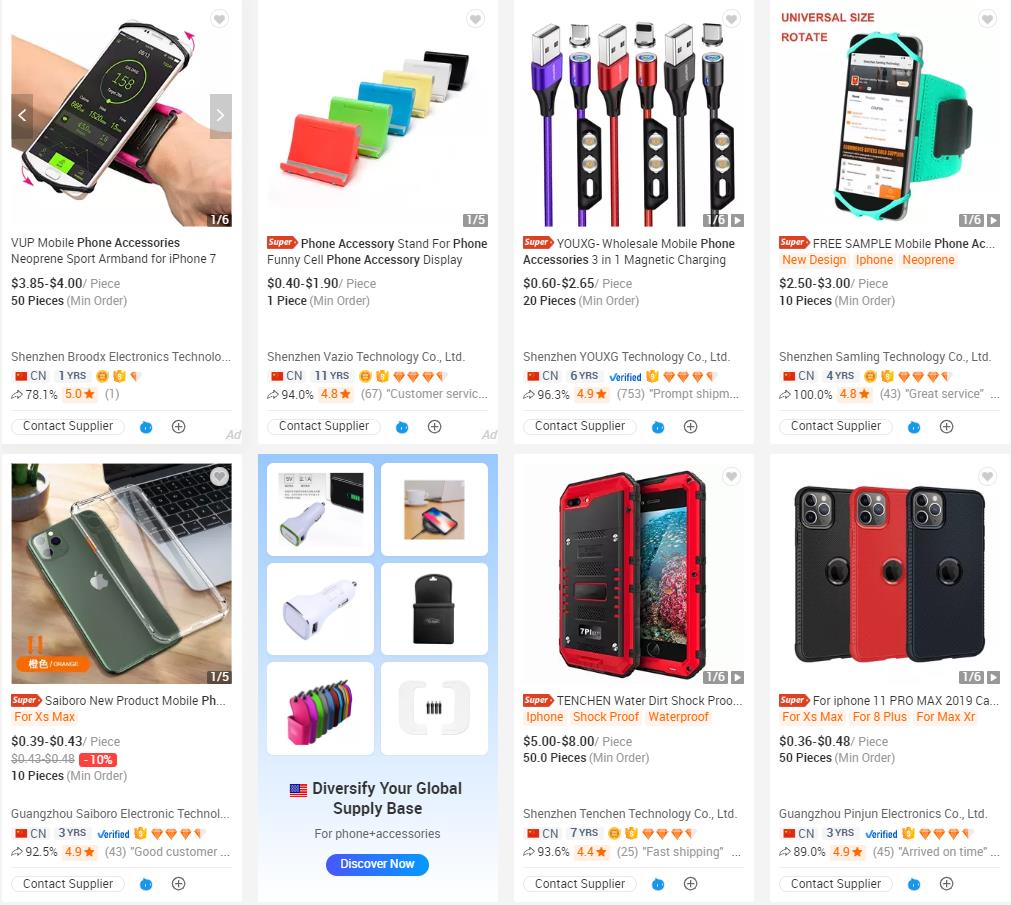 e. Office Supplies
Office supplies, like pens, file holders, dispatch cases, post-it notes, etc, are always be the cheap products to import from China. At the same time, these products are never getting out of date. For pens, importing fountain pen is a good choice, for school use or for office use. Normally, the cost would be $0.05-$1.5. For file holders, the price ranges from $1.3 to $3.9.
One of the advantage of importing office supplies is that some of these products doesn't require any certificates or documentation. In other words, you don't have to worry about custom clearance. You order can be directly delivered to your front door.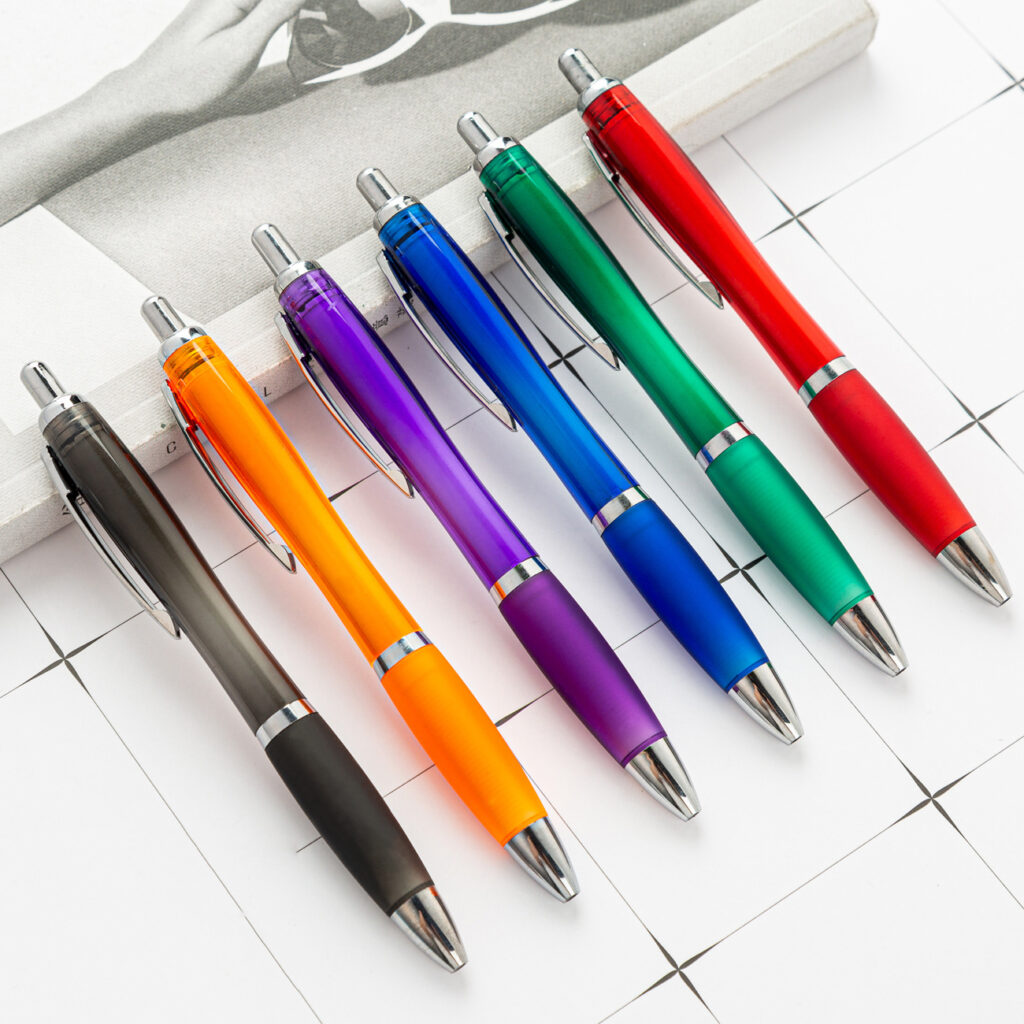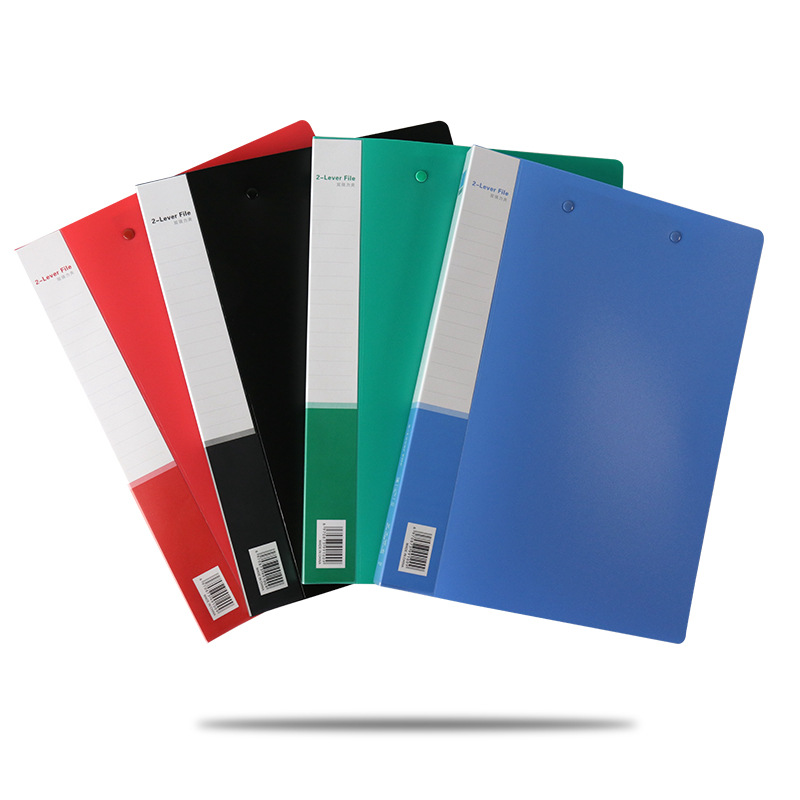 f. Gift Bags & Boxes
Gift is a big part in daily life and gift products also count a lot. Gift bags, gift boxes and gift cards are especially cheap to import from China. Take a trip to District 3 of Yiwu International Trade Market, you would find all kinds of gift bags and gift boxes in different sizes and various styles and designs.
The price of gift bags and gift boxes is very cheap, with gift bags cost $0.09-$1.2 and gift boxes cost $0.15-$1.75. For customization, extra fees of $0.2-$0.3 are charged. You can either contact supplier online or come to visit the market in person. For starters, small quantity of gift products are recommended.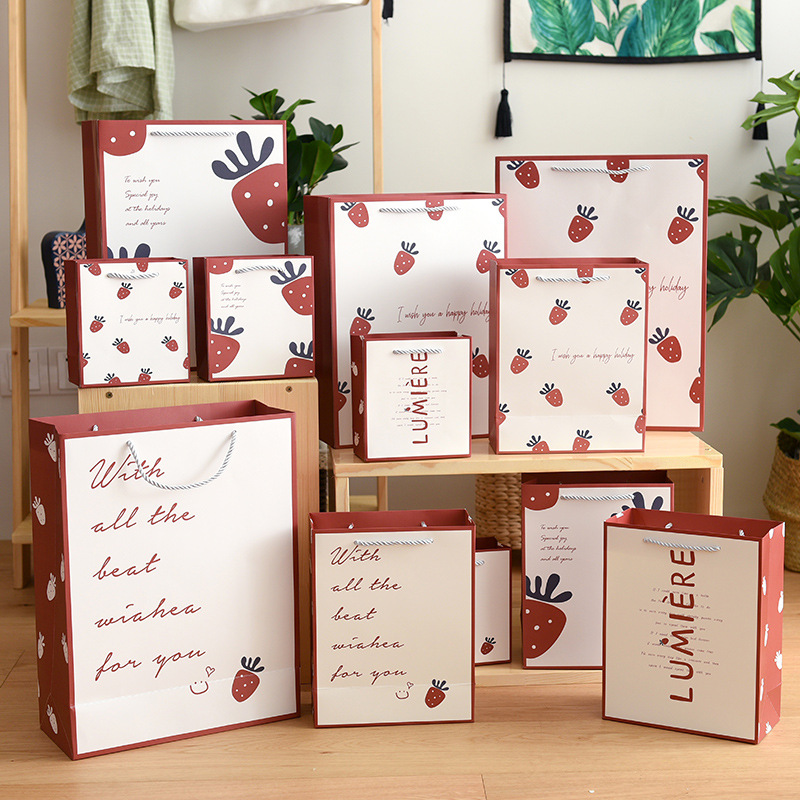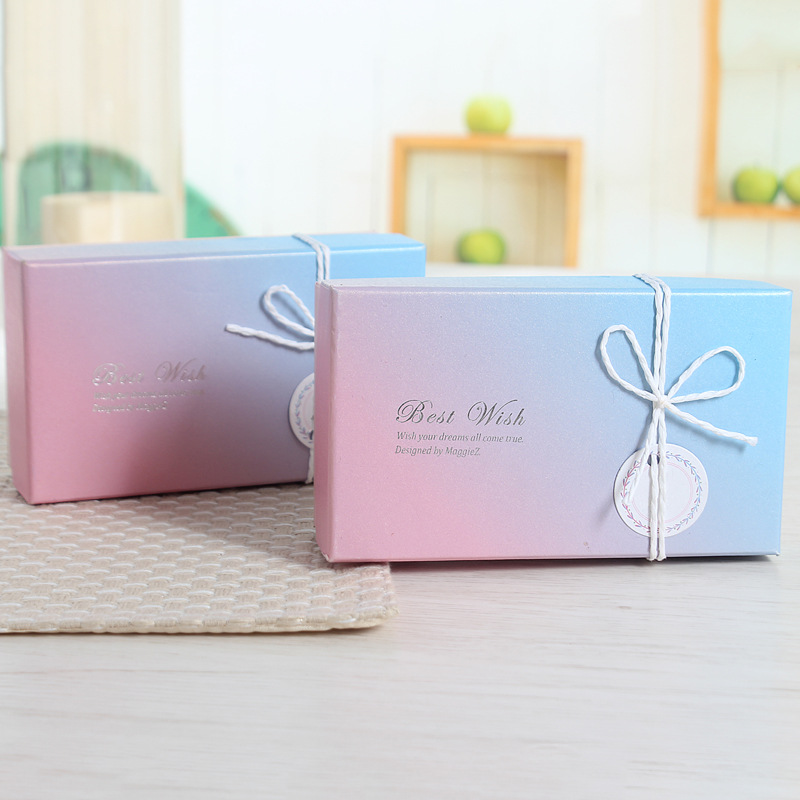 2.Common Products to Import from China
Unlike the high risk in importing novel products, common products is always a good choice to import from China. The sale of common products is quite stable and the competition in the market is small, which can bring you high profits.
a. Toys
Toys have always been a heated inquiry among all products. The cost to import from China is cheap and they can sell at a high price. Between the low cost and high sale price, profit margins are considerable. Here we will illustrate two of the most popular toys: plush toys and building block toys.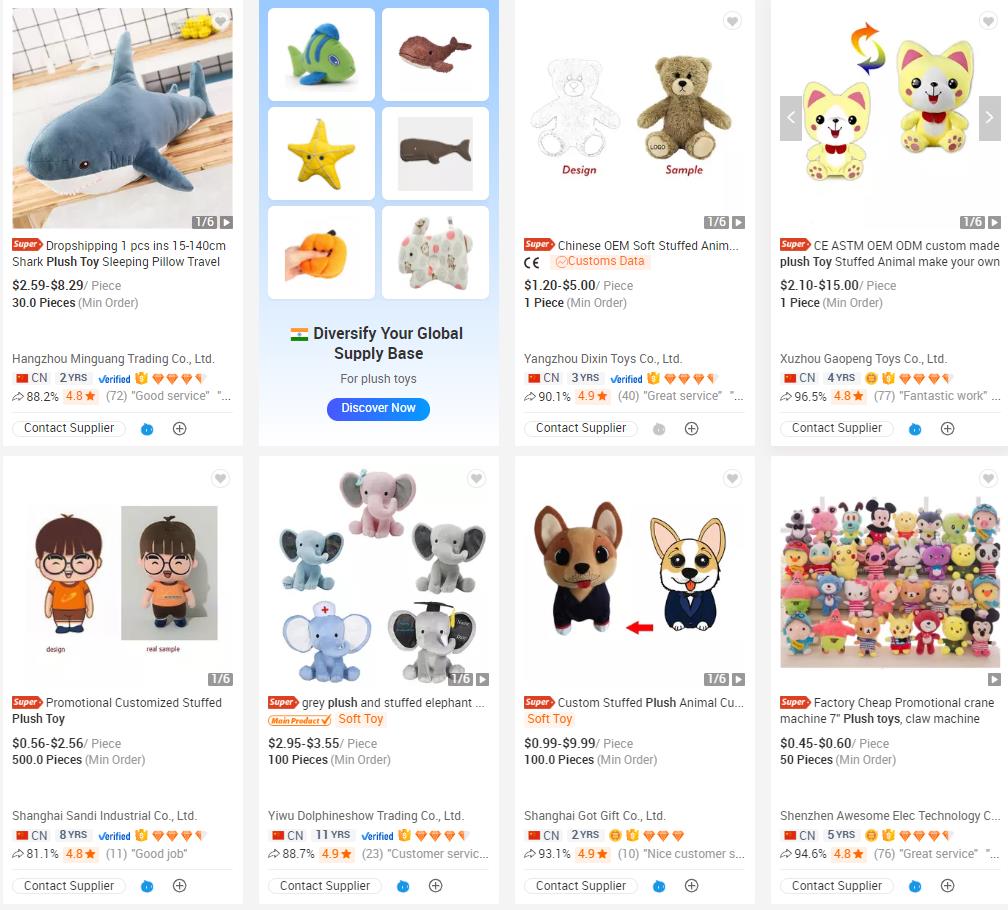 There are many manufacturers in China that produce such toys and offer a low price. Depending on sizes, plush toys cost $13-$49 on Amazon. As for wholesale price in China, it only costs $3.4-$9.8. This is the same to building block toys, with wholesale price depending on the piece of blocks you are ordering.
However, you need to pay special attention to the copyright of products. Countries like the US and Europe focus a lot on copyright. Thus when doing importing toys from China, make sure you don't get involved in copyright infringement.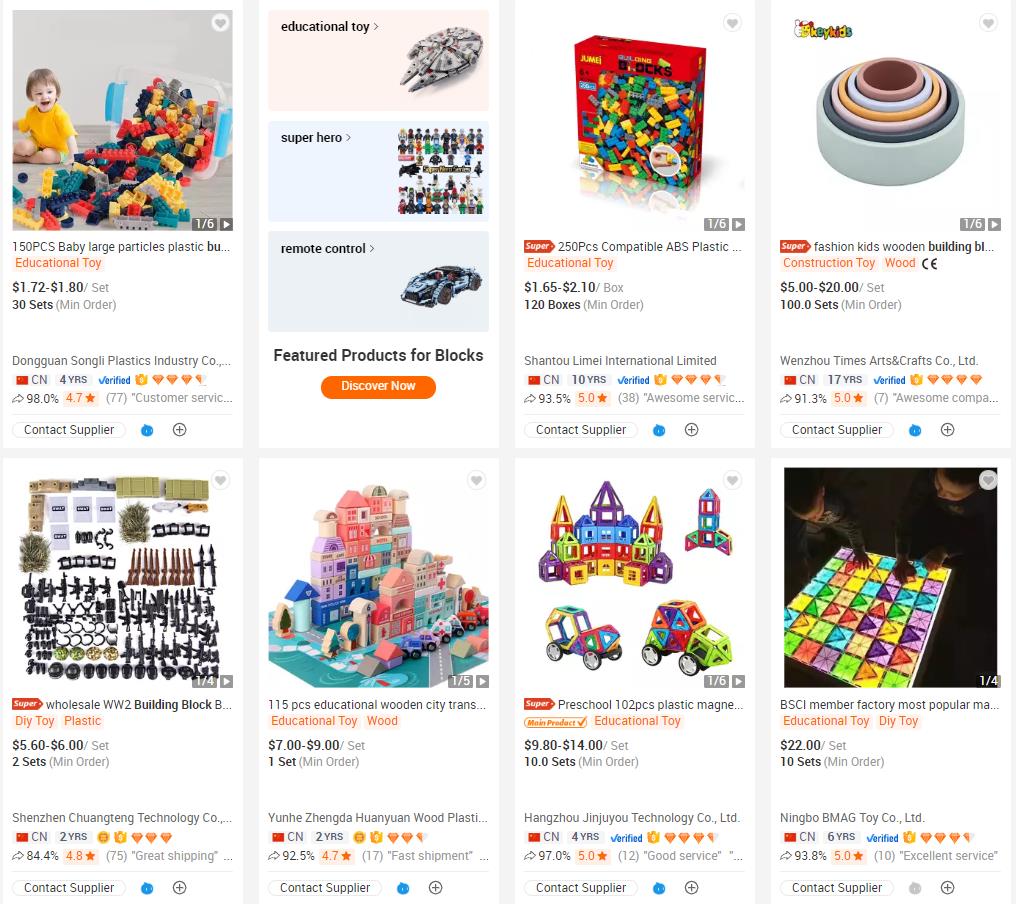 b. Pet Products
Pet products is a category you can get wrong. You don't have to concern too much on the product update and the cost is low. Pet products, such as pet food bowl, frisbee, pet brush, pet clothes, pet toys and so on, are a good choice for both new starters and experienced importers.
Pet clothes and pets toys are fast consuming good, and people won't buy those expensive ones but rather buy them often. In this way, cheap pet clothes and pet toys in China easily cater the needs of pet owners. For pet clothes, its wholesale price is about $0.8-$3. For pet food bowls, plastic ones can cost about $1.5-$11 and metal ones about $2-$12. For pet toys, biting toys cost $0.2-$3.8, and electric toys cost $3-$10.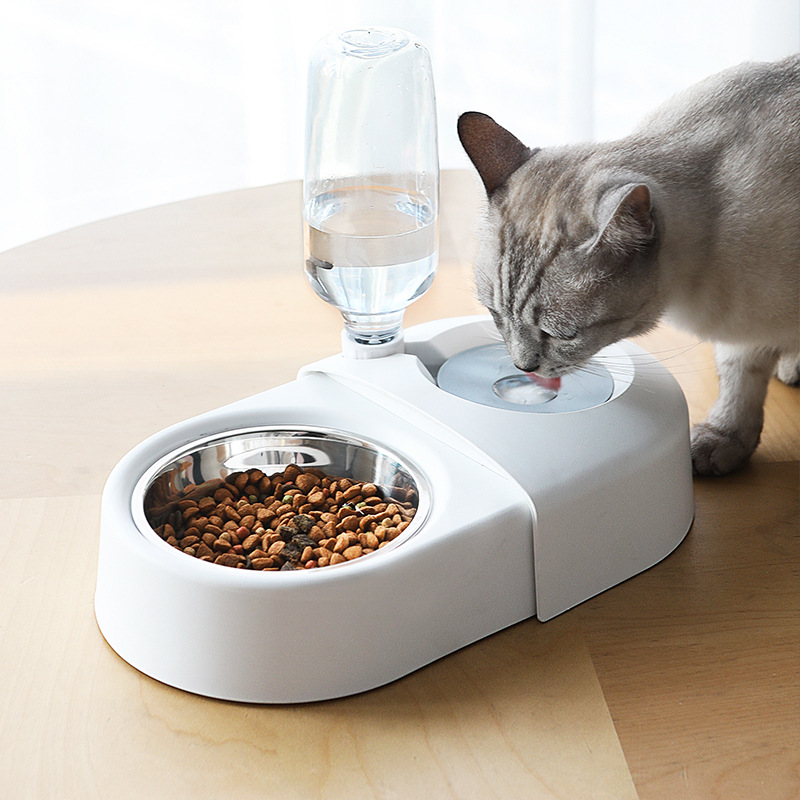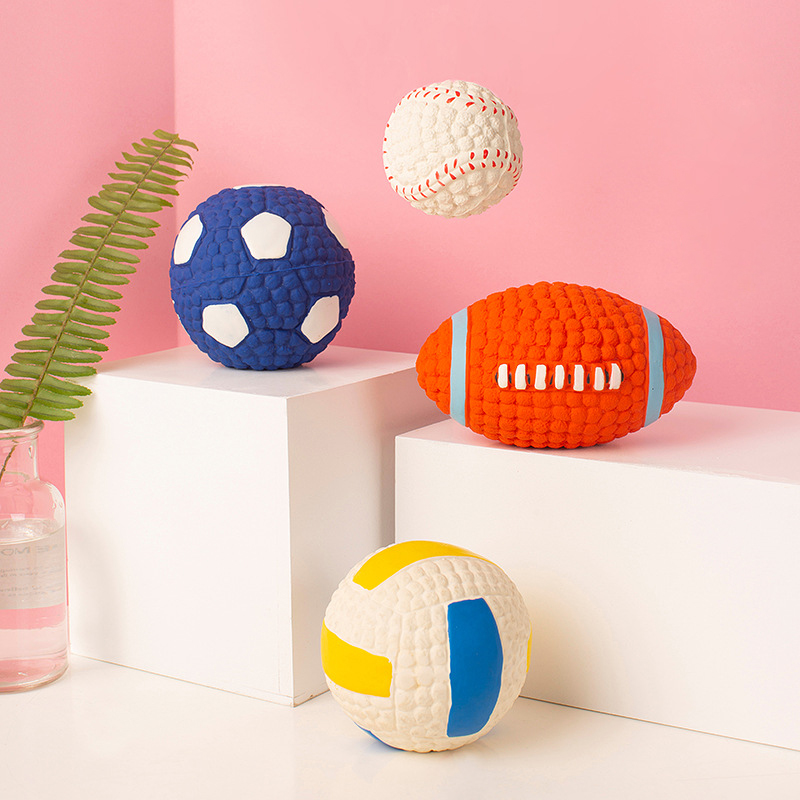 c. Sports Water Bottle
Nowadays, fitness has become a global trend, which also leads to the soaring of the sale of fitness products, such as yoga mat, fitness belt and other fitness products. Importing from China is a good choice. Among all these fitness products, sports water bottle accounts for a large part of the market share.
Portable large capacity water bottle is designed for both indoor and outdoor sports lovers. Depending on materials, plastic ones cost $1-$2, stainless steel ones cost $2-$5, and silicone ones cost $1.6-$4.9. Another function water bottle that takes protein power, called shaker bottle, is also quite popular. This shaker bottle costs about $1.38-$10.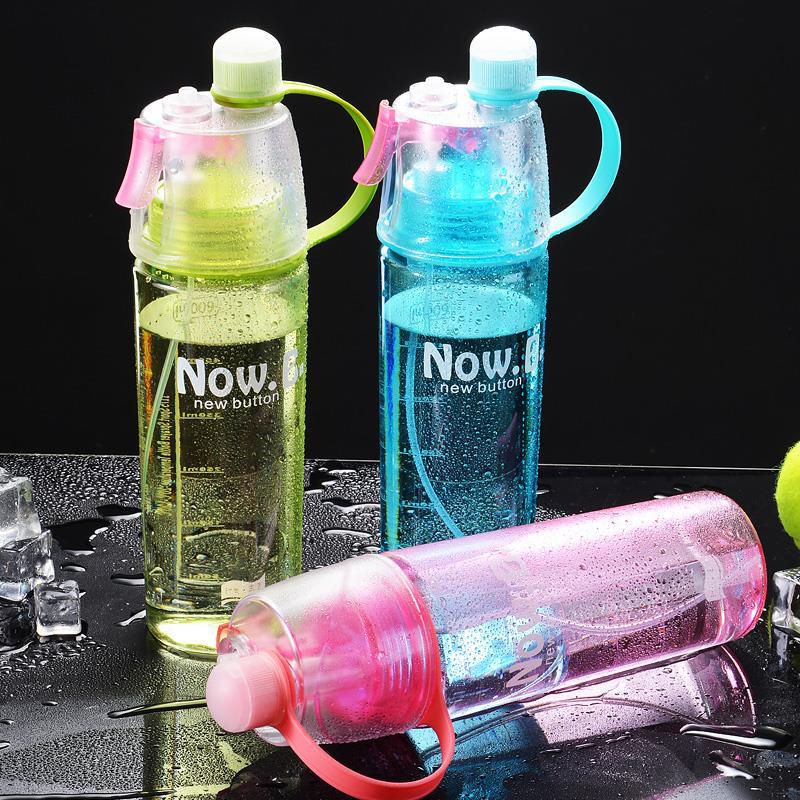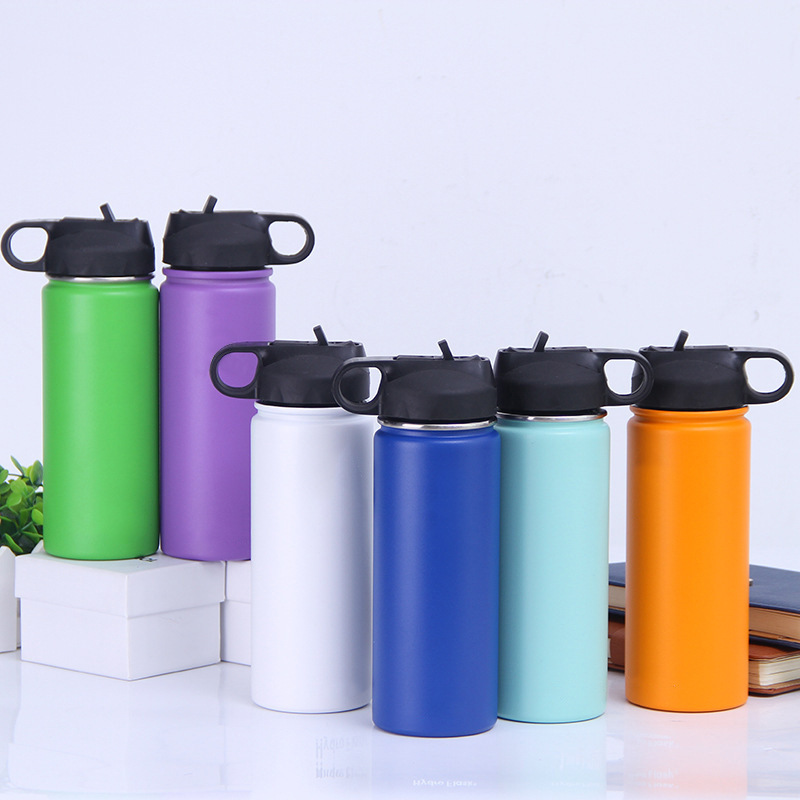 d. Glasses & Mugs
One of the most common use products to import from China is glasses and mugs. Suppliers in China also accept customization at a low price. Comparing with the same glasses on Amazon, you would find that the price can be several times higher than the wholesale price in China.
For crystal wine glasses, the wholesale price is about $2.2. For porcelain mugs, the wholesale price is about $1.25-$2.9. For coffee cups, the wholesale price is about $2.4-$6.9.
What needs to pay attention is that shipping is a big difficulty for importing from China. Considering the loss rate in shipping, it's a better choice for experienced importers instead of new starters.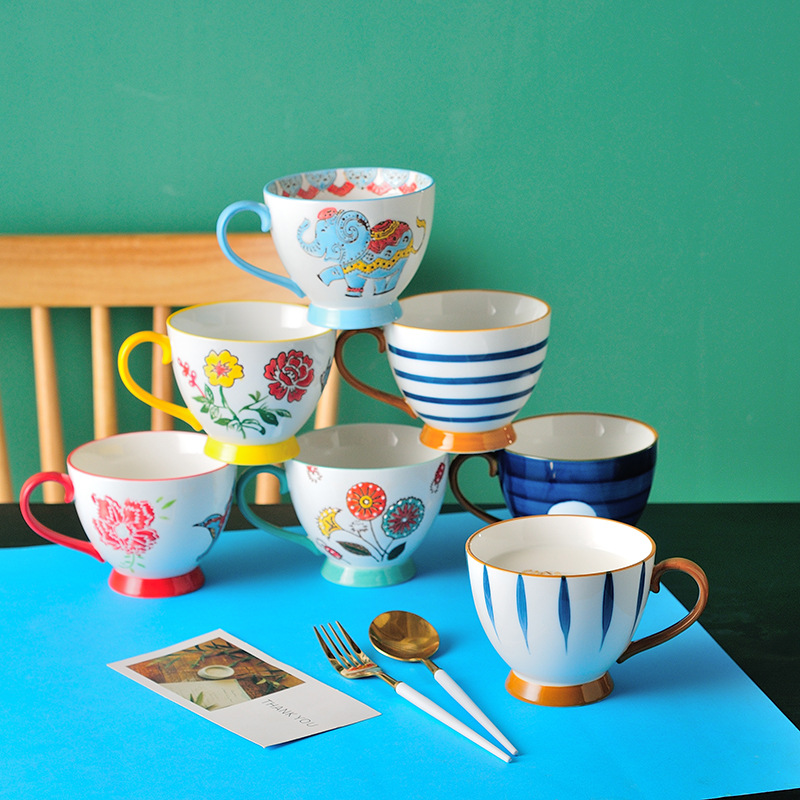 3.Useful Products to Import from China
Useful tools are always needed in people's daily life. To some extent, useful products are rather consuming, and people would replace broken ones with new ones at once. Thus, the market for useful tools is quite large. Buyers choose to import from China because of the low cost and high quality.
a. Kitchen Tools
Speaking of kitchen tools, people nowadays have less time for cooking. To save time and trouble, they prefer those multi-functional kitchen tools, like meat slicer, garlic press, fruit slicer, functional salad bowl, etc.
For these kitchen tools, the wholesale price in China is rather competitive and can bring you high profit margin. Normally, such slivers and garlic press would cost $0.5. As some of these products are small in size, the shipping cost can be rather low as well. Thus, it's a good choice for new starters who just begin his career on importing from China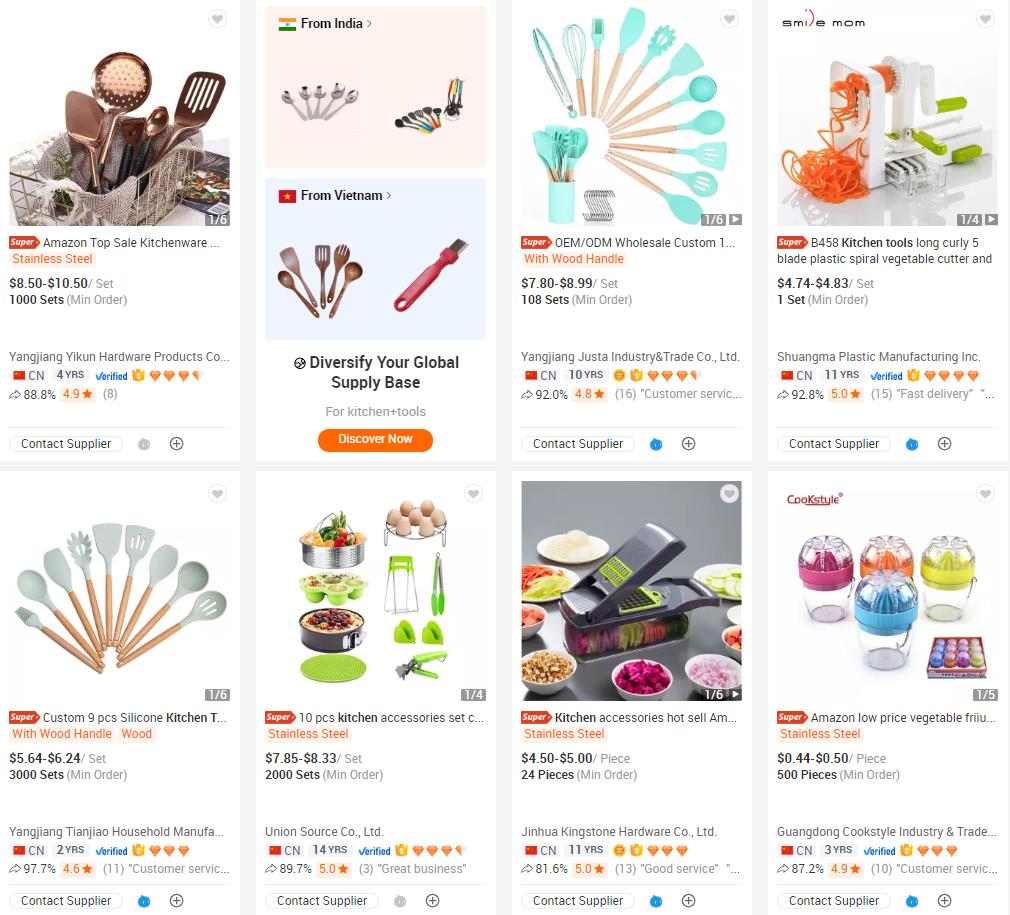 b. Hardware
If you are looking for high quality hardware tools at a lower price, import such products from China. On Amazon, a set of high quality hardware tools may cost you 30 to 70 dollars. But the wholesale price for high quality hardware tools only cost you $11.28-$17.47. There is a huge price gap in between where you can make high profit margin.
For hardware tools, you can choose to import from China online, using website like Alibaba, AliExpress or other Chinese wholesale websites.
If you want more guide on these Chinese wholesale websites, we have an article for your reference: 10 Most Useful Chinese Wholesale Websites.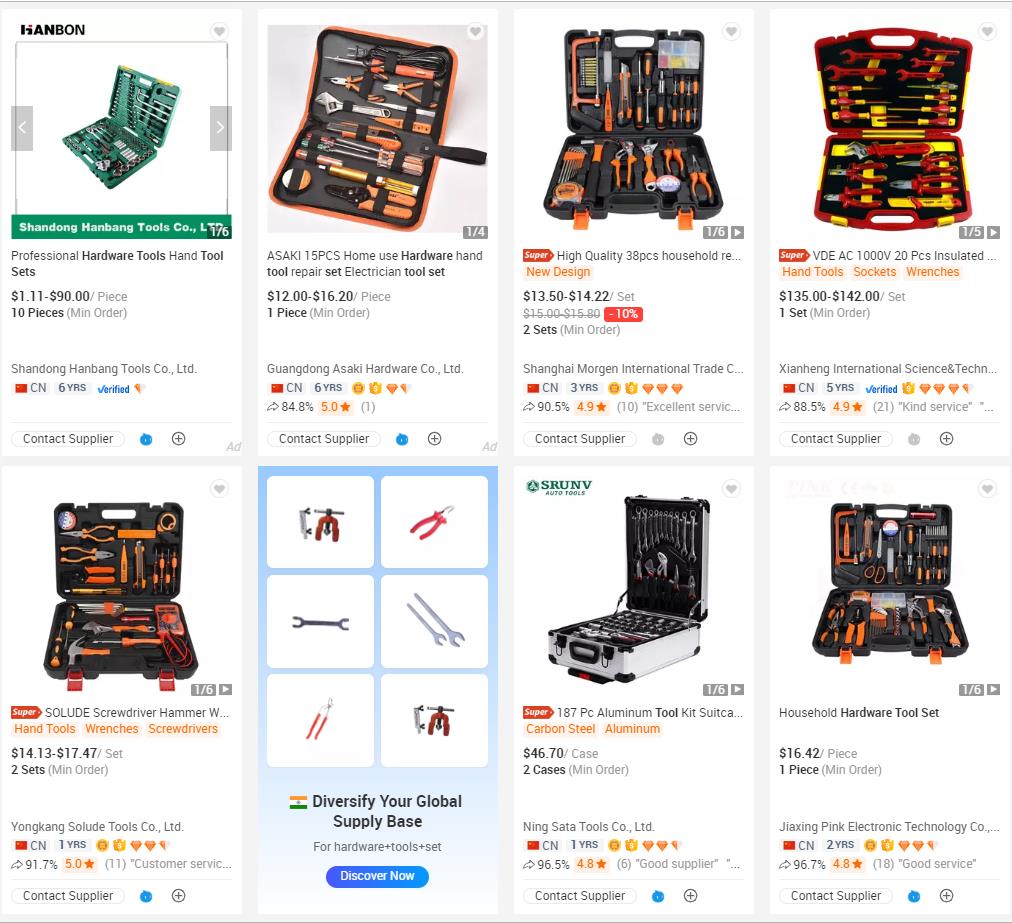 c. Baking Tools
Silicone baking tools are quite popular these days, such as silicone baking mat, silicone baking cup, silicone baking mold, silicone scraper and so on. These tools can resist high temperature and is quite clean and environmental friendly.
For silicone baking mat, the wholesale price is about $0.4-$6. For silicone baking cups, the wholesale price is around $0.74-$1.5. For silicone scraper, it costs about $0.3-$3.
Besides its cheap price, it is important to note that these baking tools are directly in contact with food and are required to be tested in some countries. Thus, when importing baking tools from China, it is suggested that you get an FDA-related certificate to save you from troubles.
In this way, experienced buyers are more suitable to import baking tools from China. If you are well prepared new starter, this is also a good try to start your business.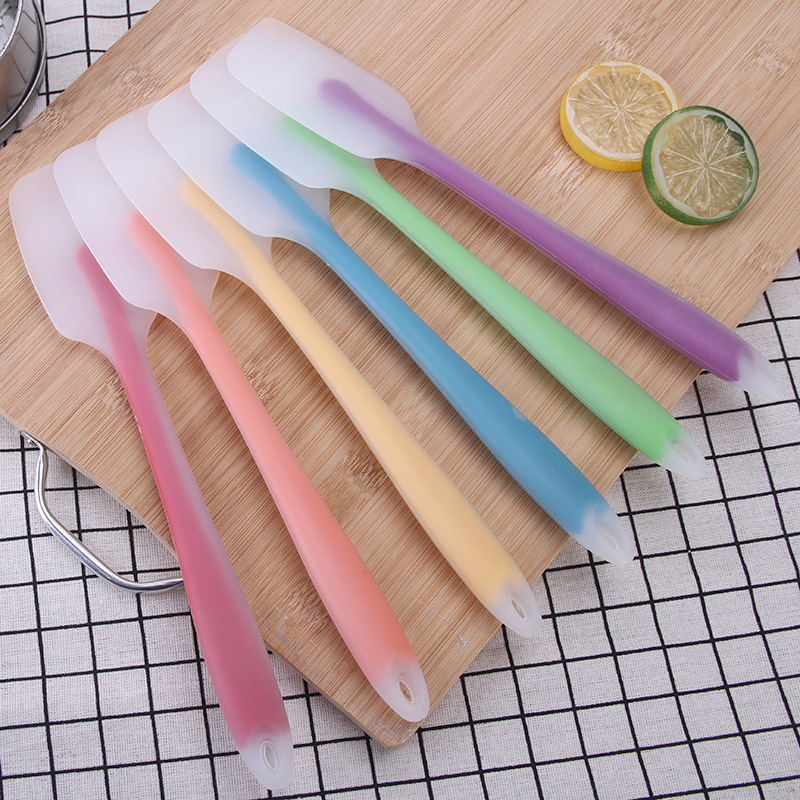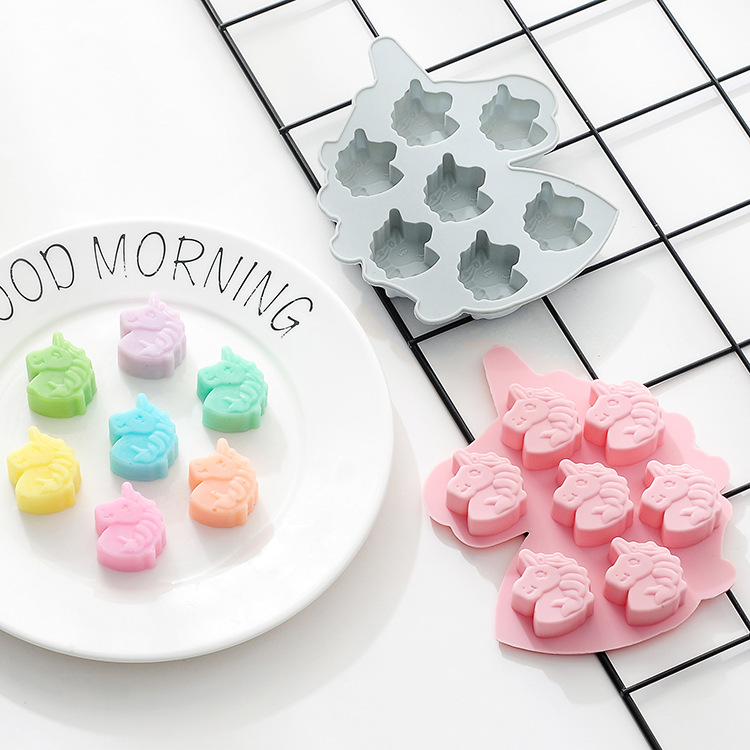 d. Outdoor Tools
Outdoor activity has always been a love for people. This also contributes to the increase sale in outdoor tools, such as outdoor lamps, tents, large capacity backpack and so on. Among all these outdoor tools, flashlight and high quality tents account for a big market share.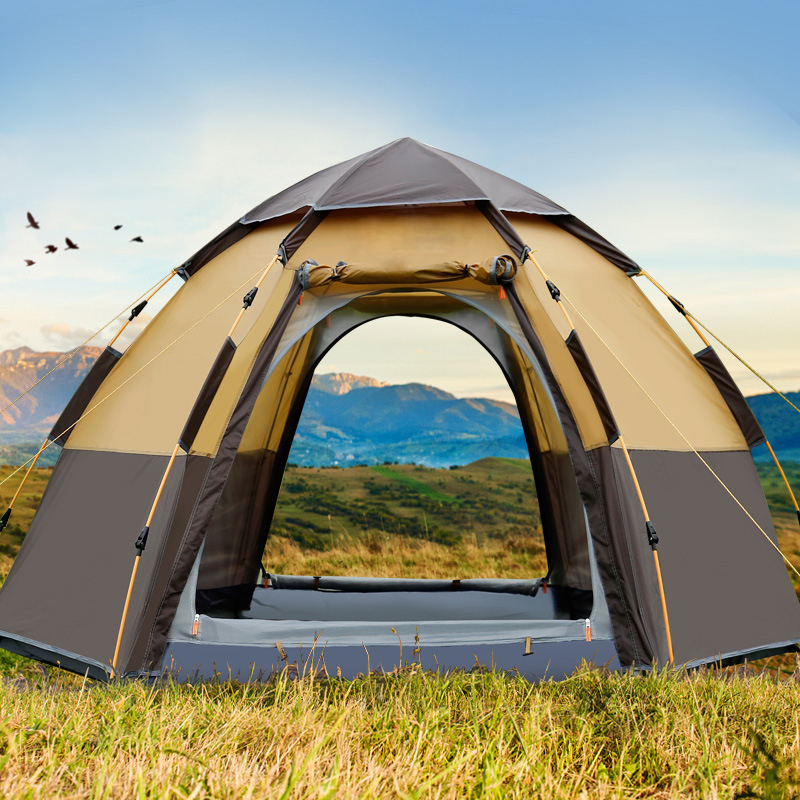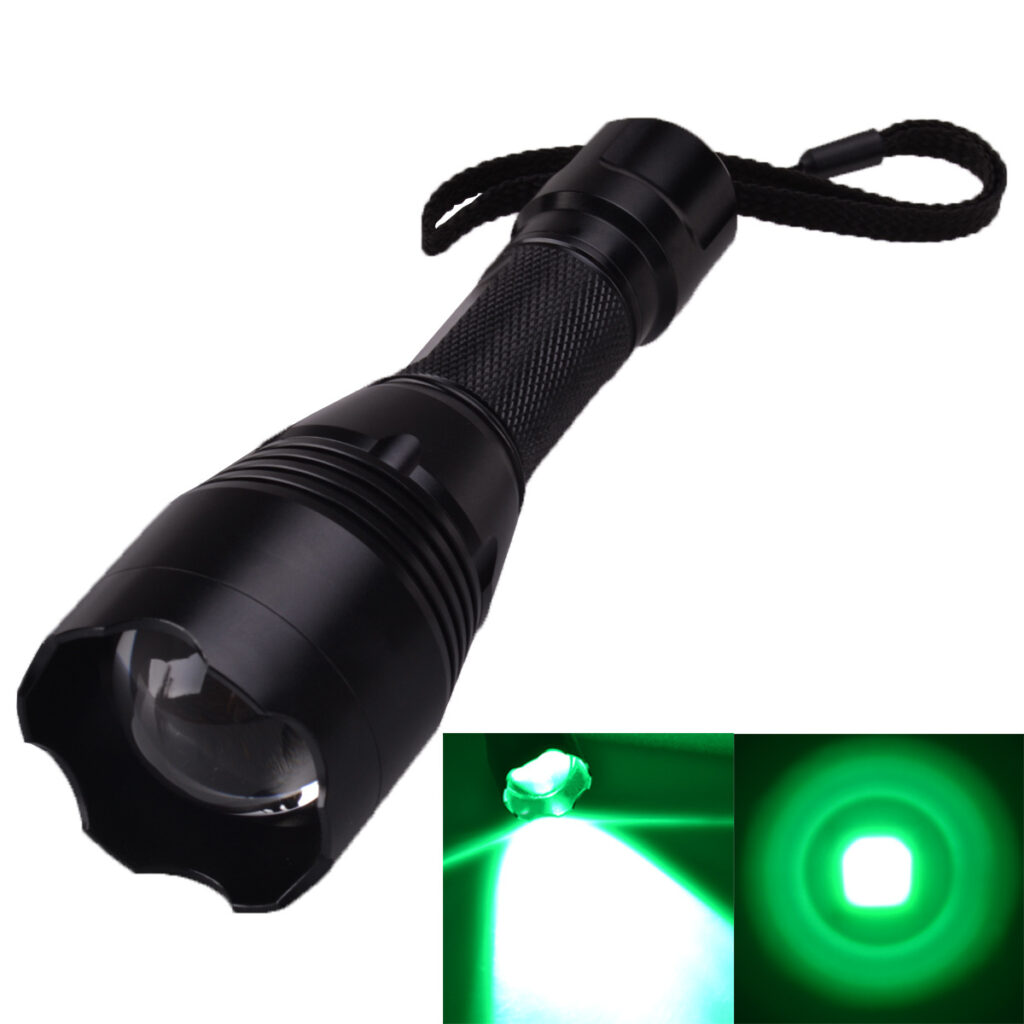 Price of these products in China market is rather competitive, comparing with prices on Amazon. Flashlight would cost about $0.4-$6.7. And high quality tent may cost about $5.63-$25. There are also some expensive tents in the market. If you are not for profession use, tent at this price is enough for camping and other outdoor activities.
4.Festival Products to Import from China
Almost all festival products around the world is imported from China, especially from Yiwu. Early as in March, factories in Yiwu City have been busy producing Christmas related products, like Christmas trees, Christmas hats, Christmas bells and so on. If you are importing festival products from China, you are going on a safe path.
a. Festival Decorations
Mostly festival decorations is about Christmas, as it's one of the biggest festival for western countries. Malls and shops need festival stickers to decorate the walls and display windows. Christmas trees are transported into every family. There are also a lot of festival related products, like wine covers, Christmas hats, Christmas socks, Christmas gift bags and so on.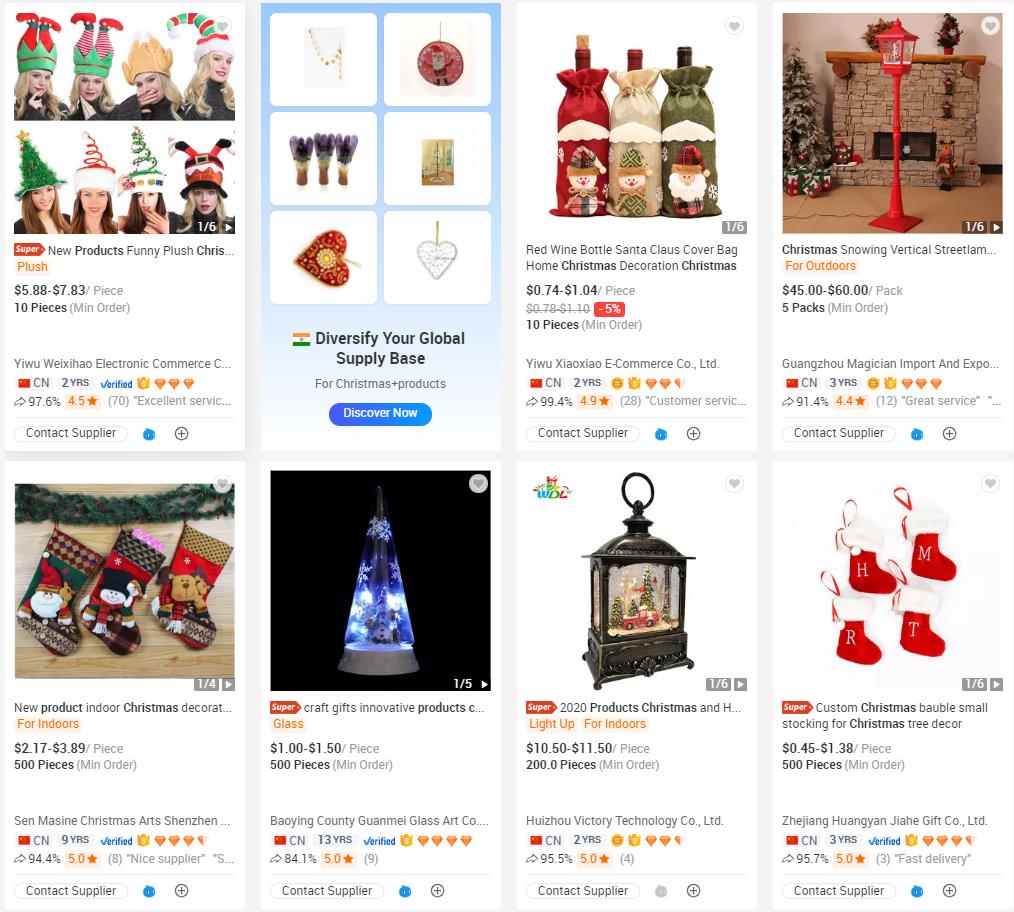 b. Festival Wears
For festival wears, it is mainly for the celebration of Halloween and Christmas. These wears is quite fast consuming, and people often buy it every year. Thus, festival wears is a good choice for new starters. They can't go wrong with it. And the wholesale price for these products in China is rather cheap, which means high profit margins can be made from it.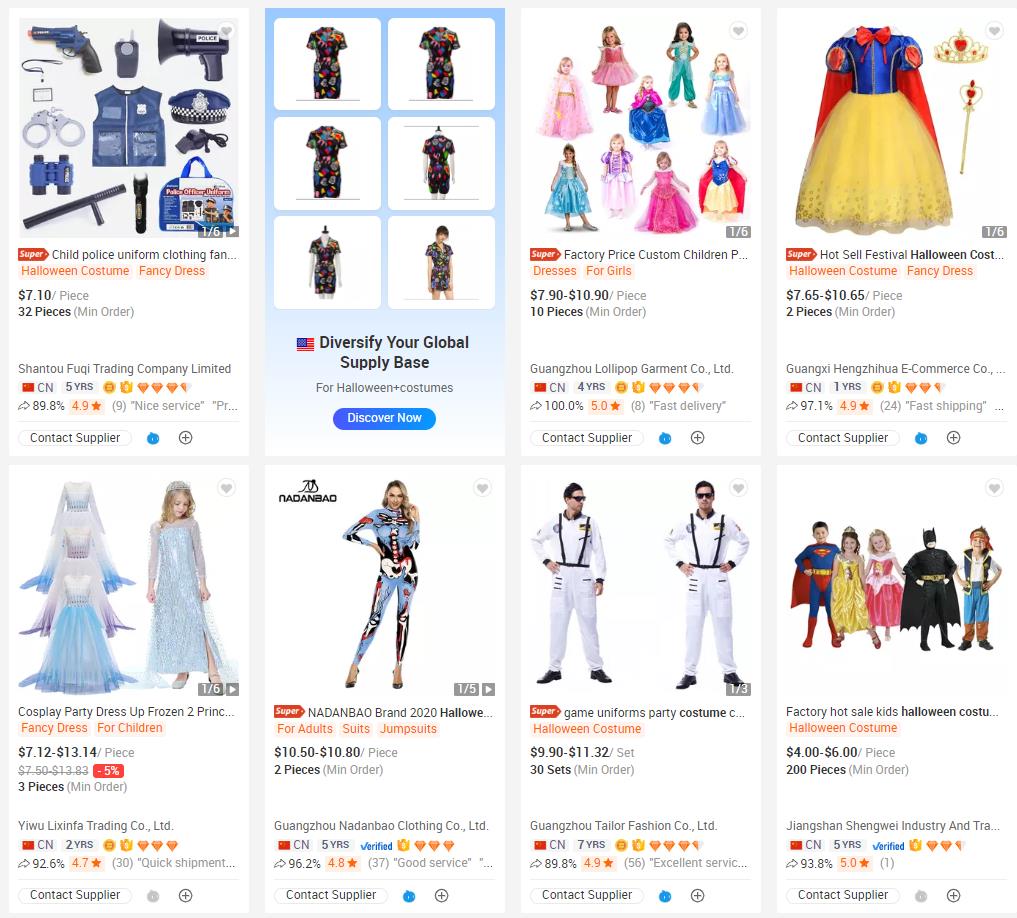 How to judge the best products to import from China is a question with various answers in various minds. Hope this article can help you with your confusion about importing from China. Leave a comment below to let us know if we have further to improve.