Online shopping is no longer a fresh term, yet still a heating and popular word today. We've write some articles about Chinese wholesale websites. But today, we are introducing to you a most popular and helpful Chinese retail website, which is Taobao.
You may hear about Taobao, which is an amazing Chinese online shopping platform like Amazon and eBay, but with cheaper prices. You can almost purchase anything here on Taobao. People may think it's easy for Chinese locals to shop on Taobao. And in this article, we are to show you how to purchase on Taobao as a foreigner.
Part 1: Things you need to know before shopping on Taobao
1. Country limits
Although Taobao supports shipping out of China, there are still limitations for countries. As of March 2021, only about 10 areas around the world where shipping are supported. In other words, only if you are from or in these 10 regions, can you buy from Taobao directly. Otherwise, you'll need a shopping agent or shipping agent to help you purchase from Taobao.
USA
Canada
Australia
New Zealand
Japan
Malaysia
Singapore
Hongkong
Macau
Taiwan
Though the countries are limited, we still believe that everybody from anywhere can buy from Taobao in the future.
2. Choose the right website of Taobao
There are Taobao.com for Chinese domestic users, world.Taobao.com for oversea buyers and Tmall.com as a selected version of Taobao. You can also download the APP: Taobao Lite App on your phone to buy from Taobao much easier.
Here we recommend oversea buyers to choose world.Taobao.com, as it is special for oversea buyers and it has special offers for them as well. The only thing is that some products are not available on the international version of Taobao. And Tmall.com is more suitable if you are to buy branded products, as there are many official flagship stores on Tmall.
3. Knowing the official prohibited items
This part is rather important because when you choose to shop on Taobao, you don't want to waste time and money waiting for something you will never receive, right? So before you go through all the categories of products, make sure they are not prohibited to ship to your country. And for different countries, there are different regulations for imported products. And following are the prohibited items lists.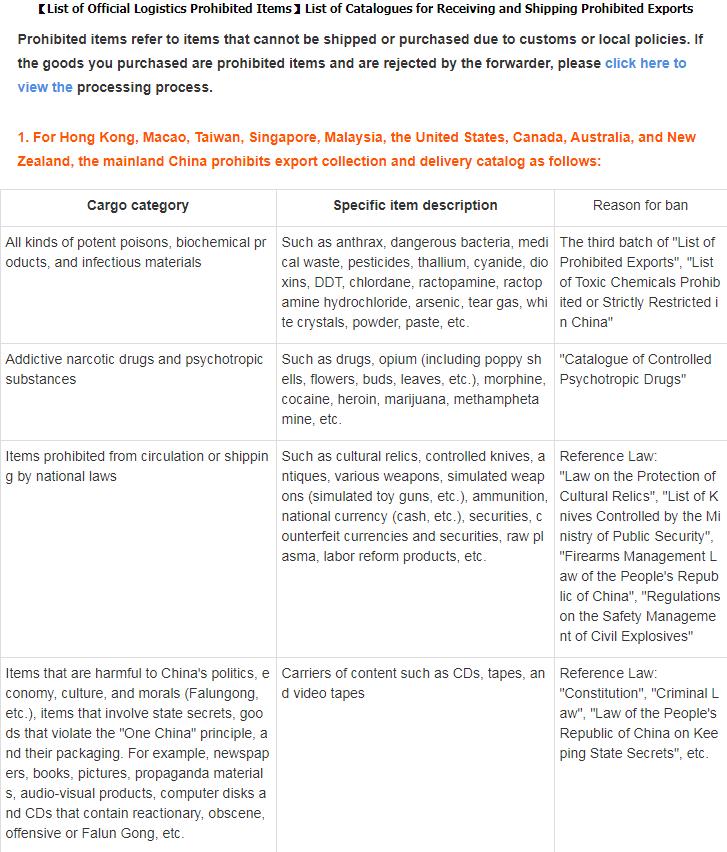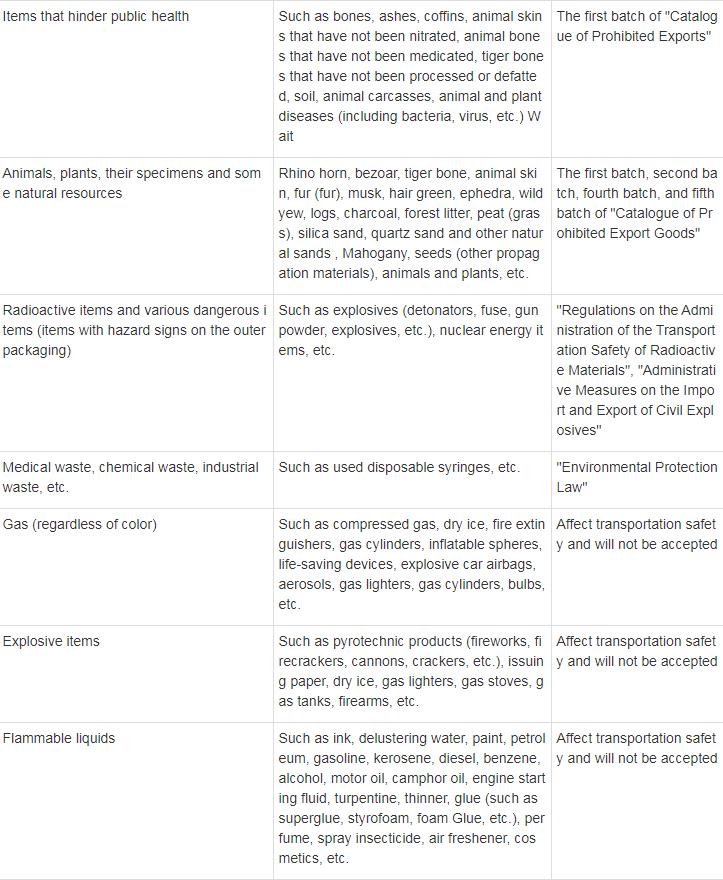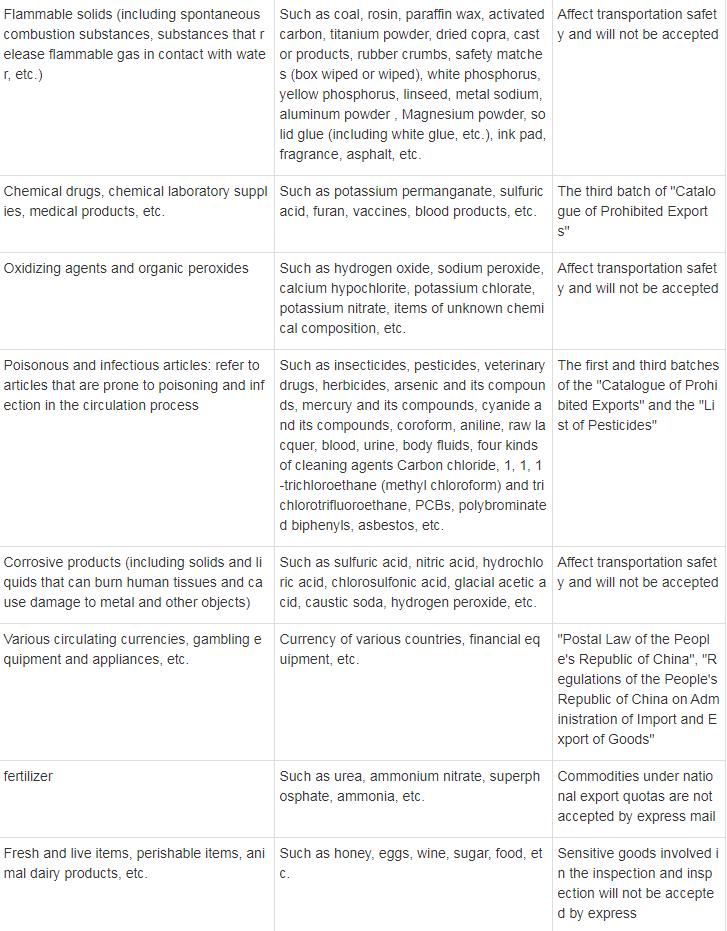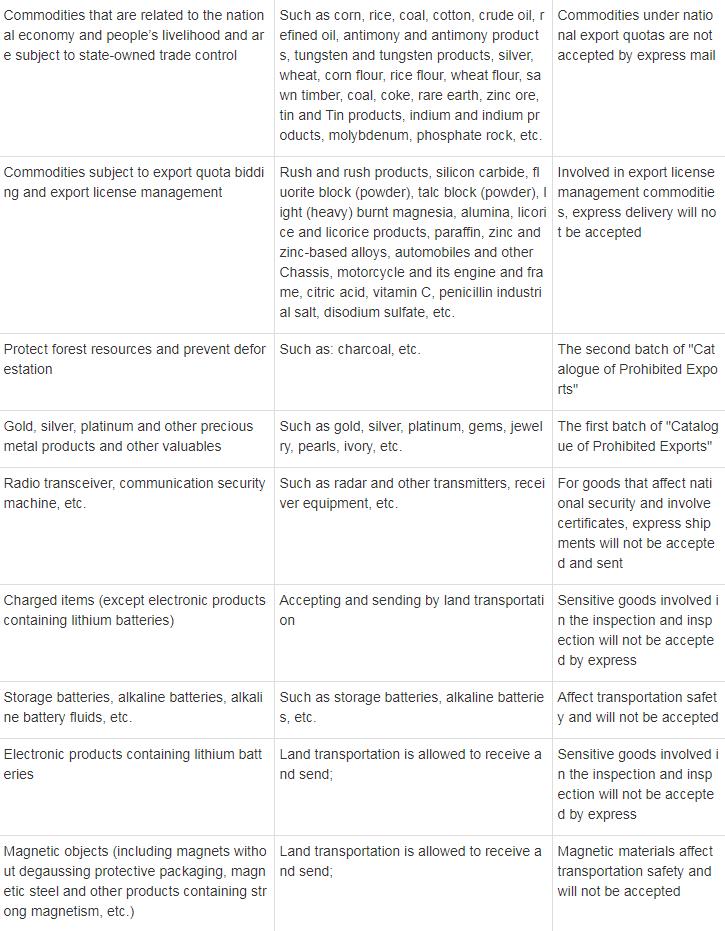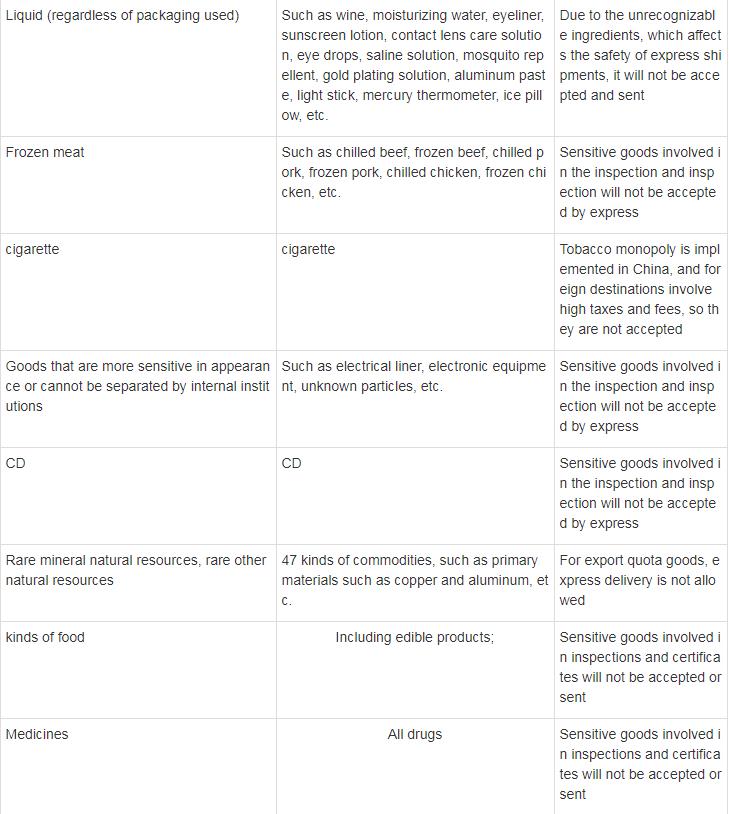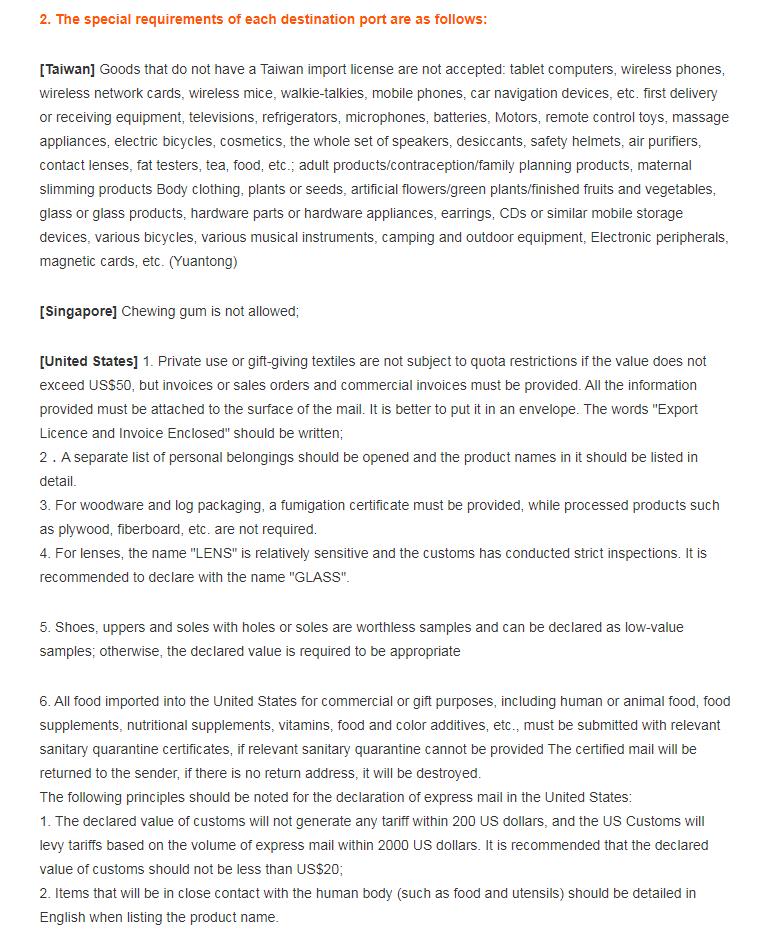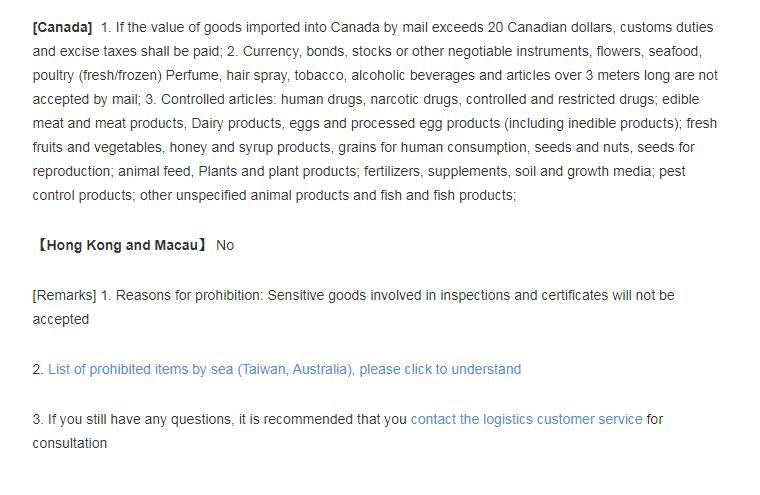 Part 2: Step Guide to buy from Taobao
Having the above things in mind, now we can move on to our next part, the main part—-how to buy from Taobao. Take the following steps, and have a wonderful shopping experience on Taobao.
Step 1: Set the language
This is the very first step you need to do. As Taobao is a China-based shopping website, it uses Chinese as the language. Unlike ALibaba and AliExpress, there is no language choosing options. Therefore, you will need to translate the page into your own language. Luckily, google browser enables to translate the whole page into your own language. Just ignore some of the language mistakes. And this is something Taobao need to get improved.
Step 2: Register a Taobao account
To register a Taobao account, you will need a phone number to receive verification code. It can be from different country. Just make sure that you are able to receive message from this number. As you will need to add your bank card for payment. It's better to use the phone number registered for your bank card. This phone number is used for both register verification and payment verification.
And there is no limits on the countries and regions to register the account. It means, no matter what country you are in, you can have a Taobao account. The only thing is that shipping may not be supported in many of the countries.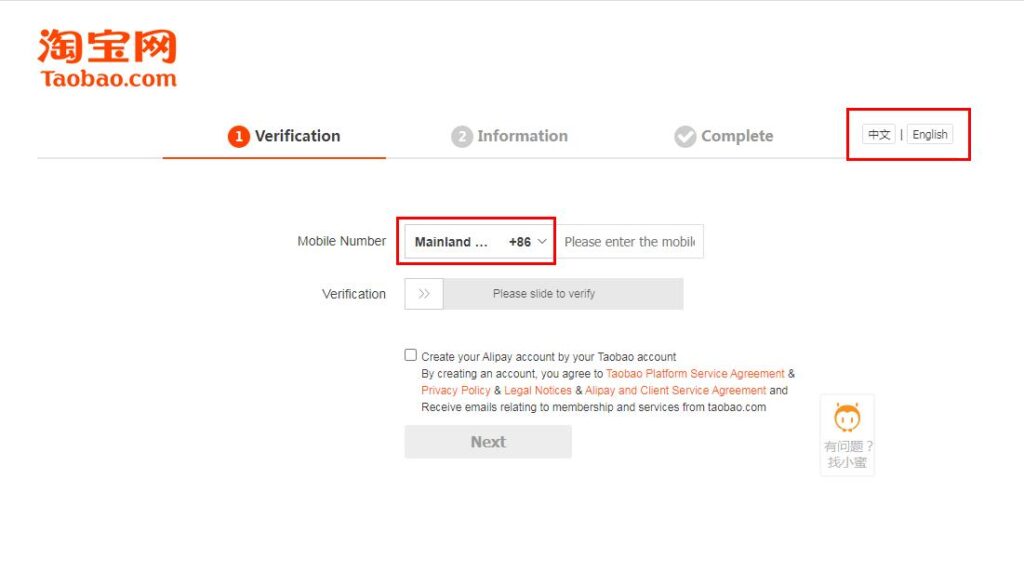 Then follow the instructions. After all these are done, you now have your own Taobao account.
Step 3: Shopping freely on Taobao
Shopping can be rather entertaining. You can search the items you want in words or images. Then Taobao will give you a list of products that matches your searching. And you can filter the lists with various options, like materials, brands, sizes, sales, credits, prices and so on.
But one thing you need to be careful is that there are bunches of sellers on Taobao and some of them are not that honest and trustworthy. Here we have some tips for you to verify the trusting rate of sellers.
1. Check the rating of the seller.

There are scores for product description, for their services and for logistics. For example, one of the shoes store's average rating is over 4.9 and showing up trending in these facts. Another is like 4.7 and showing down trending. It's quite obvious to choose the seller who is more trustful.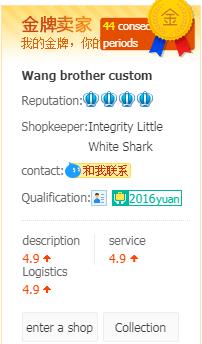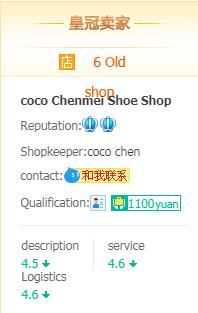 2. Check the sales volume and reviews.

Some may be good in rating but it doesn't mean they are trustful sellers. The sales volume shows how many people choose to buy from the seller and the review tells you what people say about their products and services. Choose those reviews with images or videos, that will show you a more vivid feedback of the products in reality rather than the fine imaged showed on the seller's page.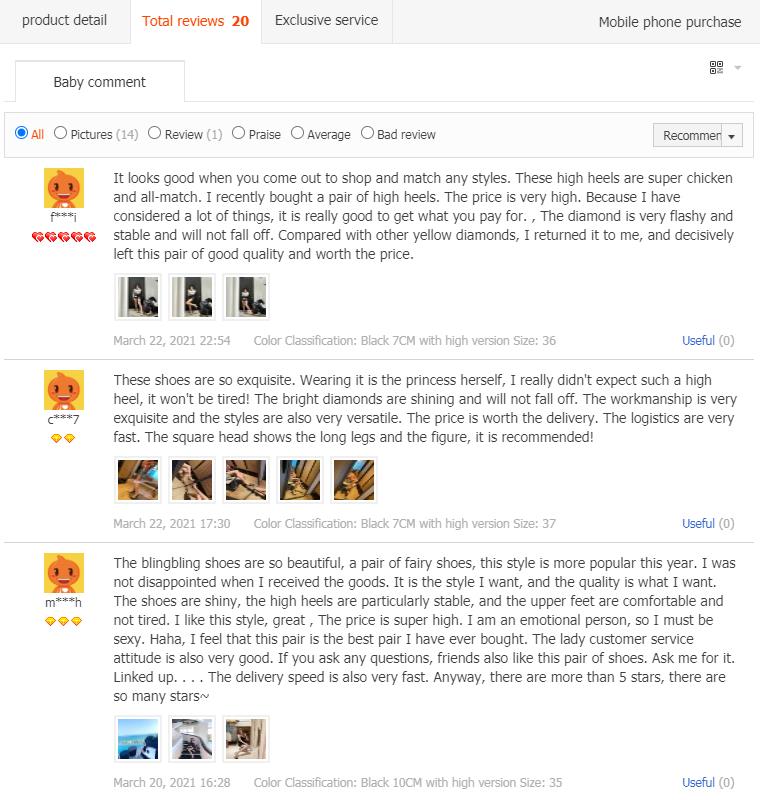 Step 4: Fill out address information
Choose the items you favored and add them to your shopping cart. Then you will need to fill in your address before you make payment. And information needed are as followed.
Address information (Division): You will need to choose the states, cities, districts or streets of your address. For example, Provo, Utah.
Detailed address (Detail): Here you need to fill in the very detailed information, like the ave, door number. For example, No. 1001, BYU street.
Postcode: If you don't know this one, you can pass it. It is not required.
Consignee name (User name): This is the name who are receiving the package. You can also use a fake name if you don't want your personal information exposed.
Mobile number (Mobile): This number should be your frequently used number to receive calls and messages. Otherwise, the seller or the delivery man can not contact you.
Step 5: Choose shipping methods
As we've mentioned above, there are only 10 areas that shipping are supported. Otherwise, you will need a shopping agent or shipping agent to ship your package for you. And not all shipping methods are available for all these 10 areas. There are still limits on options. Here are the available shipping options in different countries and regions.
| | | |
| --- | --- | --- |
| Shipment | Shipping methods | Supported countries and regions |
| Consolidated Air Freight | Air | USA, Canada, Australia, New Zealand, Japan, Malaysia, Singapore, Hong Kong, Macau, Taiwan |
| Consolidated Sea Freight | Sea | Australia, Malaysia, Singapore, Taiwan |
| Direct Shipping | Air | Australia, Malaysia, Singapore, Hong Kong, Macau, Taiwan |
| Shipping by seller | Contact the seller and decide the shipping methods | All areas |
As for the shipping cost, it varies from countries to countries. Here we have the shipping cost to USA for your reference.

Step 6: Make payment
After confirming your order, you are to pay your order. Oversea payment are divided into two parts: one is the payment for your products, another is payment for shipping to your front door. After you make your first payment, your package will be shipped to the consolidated warehouse. After it arrives the warehouse, you will need to make the second payment to have it ship to your front door.
And for payment, you can choose to pay with Alipay if you have one. If you don't have one, you can turn to How to Register an Alipay Account Outside China for instrucion. Or you can choose to pay with bank card, like VISA card, Master Card, JCB or other supported bank cards.
Step 7: Track your order
One of the best thing about Taobao is that is offers quite vivid tracking on your package. You can see clearly where your package are at. And for countries not far from China, the estimated shipping time is 3-7 days; for those far, the estimated shipping time is 12-20 days.
Part 3: After-sale on Taobao
After-sale for oversea orders can be rather difficult. But on Taobao, it's not that complicated as it has a rather comprehensive systems for after-sale.
1. Return & Refund
If you find your package received disappointing, you can ask for return and refund. Before you click on the R&R button, contact the seller first. Tell the seller how they choose to solve the problem, whether to return the goods and get refund, or get refund without returning the goods. Sometimes, if the package is of low value, it's not cost-effective to have the package back, as the shipping cost can be even higher that the package value.
After communicating with the seller, you can click on the R&R button. It's quite easy. Fill out the Return Request Form, where you need to give the reason about returning and the refund number you are asking. Then the seller will give you their return address, which means you need to arrange the shipping back to the seller, as you will need to fill in the logistic information about returning the package.
After that is done, you just need to wait for your refund. Once the seller receives the returning package, your refund will be paid directly to your payment account.
Hope this article helps on your buying from Taobao in oversea countries. If you have more questions and suggestions, leave them down on comments. And we are ready to take them and become better. Thanks for supporting.