As online wholesale has become a global trend, buyers are quite used to do the inquiry online. It's easy to do that on Alibaba.com, AliExpress.com or other website. Because you can choose the language, which makes it more convenient. However, you can't do that with 1688.com, which is a Chinese wholesale website and it only has Chinese version. Did not have 1688.com in English. So today, we are going to show you how to do the inquiry on 1688.com. Let's get it started.
There are two way to inquiry on 1688 now, we separated in two Cases, please check below.
Case 1, inquiry directly on 1688.com
Step 1: Get a translate tool
To start with, you will need one tool, which is translator. Google Translate is enough for the translation work.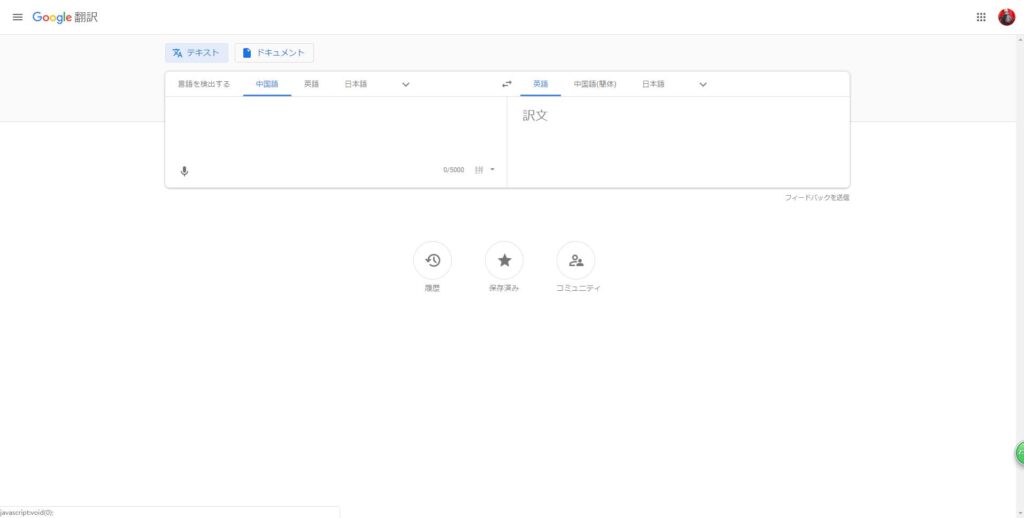 Step 2: Choose a language
Go the page of 1688.com. Click on the blank space on the page and choose translate it to English. Then you will see everything in English. Or you can choose the language as you like. If you can't understand the language in Chinese. This is when your translator work. The only thing is that page translation can sometimes be confusing, because it literally translate word by word. If you do get confused, you can use Google Translate for help.
Step 3: Do the inquiry with your translator
After choosing the items you want, you can start to chat with suppliers. Suppliers on 1688.com use Ali Wangwang to communicate with buyers. Another way to contact suppliers is that there will be suppliers' information in its company profile. You can contact with suppliers on their phone, WeChat or E-mail. Here we will show you how to contact with suppliers on Ali Wangwang. Click here to download Ali Wangwang.
The last thing you need to do is to do the inquiry job. Send them the RFQ files and ask them more about detailed information. If you want to do customization, you can directly tell them your requirement. Normally, they will respond you as soon as possible.
Here we provide RFQ Template here.
Case 2, inquiry use the Sup Chrome Extension on 1688.com
Step 1: Installation Sup Chrome Extension
Of course, we have to install the extension to our Chrome browser, here's the link: Sup Extension . You'll see find this page bellow: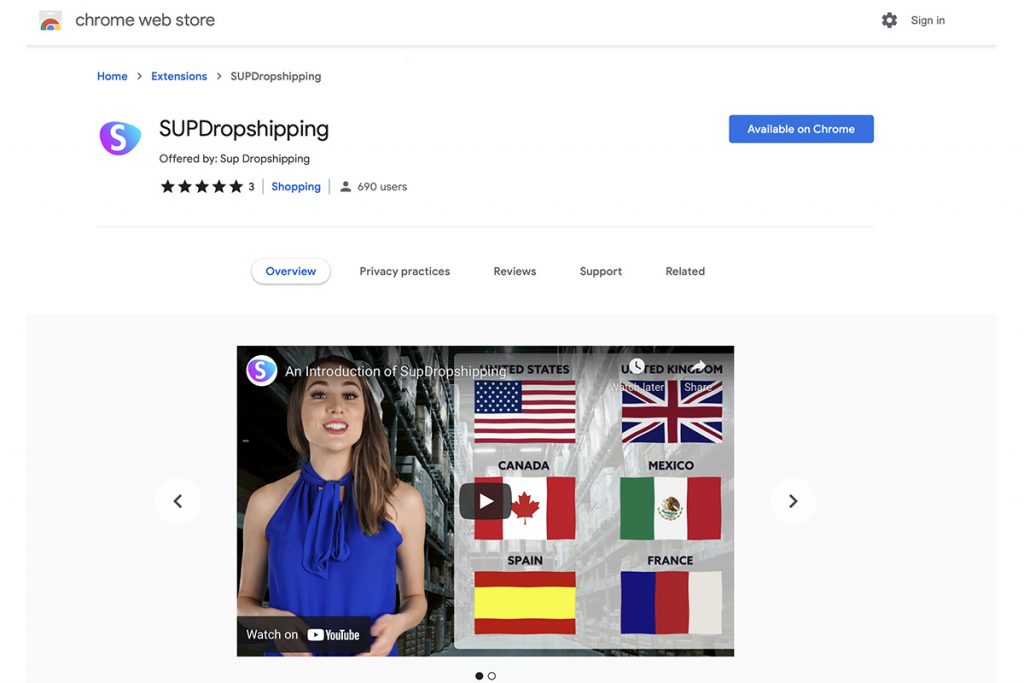 Then Click on Add extension, done! (note you have to use Chrome browser)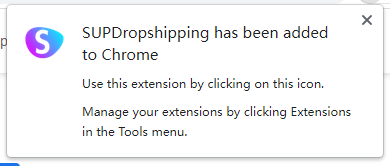 Step 2: Sign up and Login
After installation, simply click on the extensions button on the top right corner, and click on SUPDrpshipping. We recommend you click the pin button to pin SUP to your navigation bar.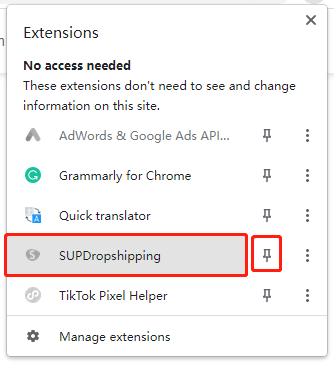 Please sign up with SupDropshipping and then login.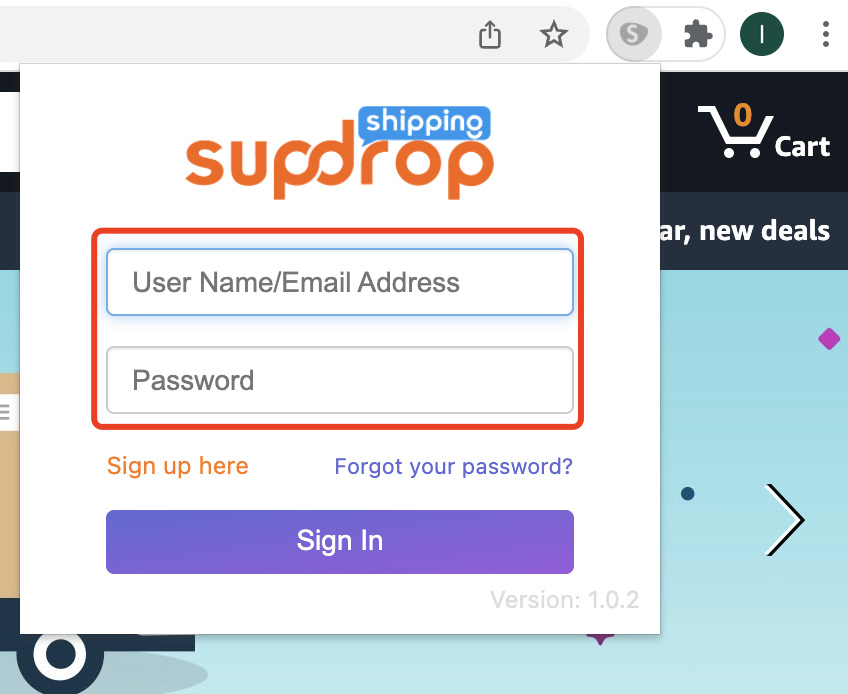 When you have successfully login to your account, you can check your account status here.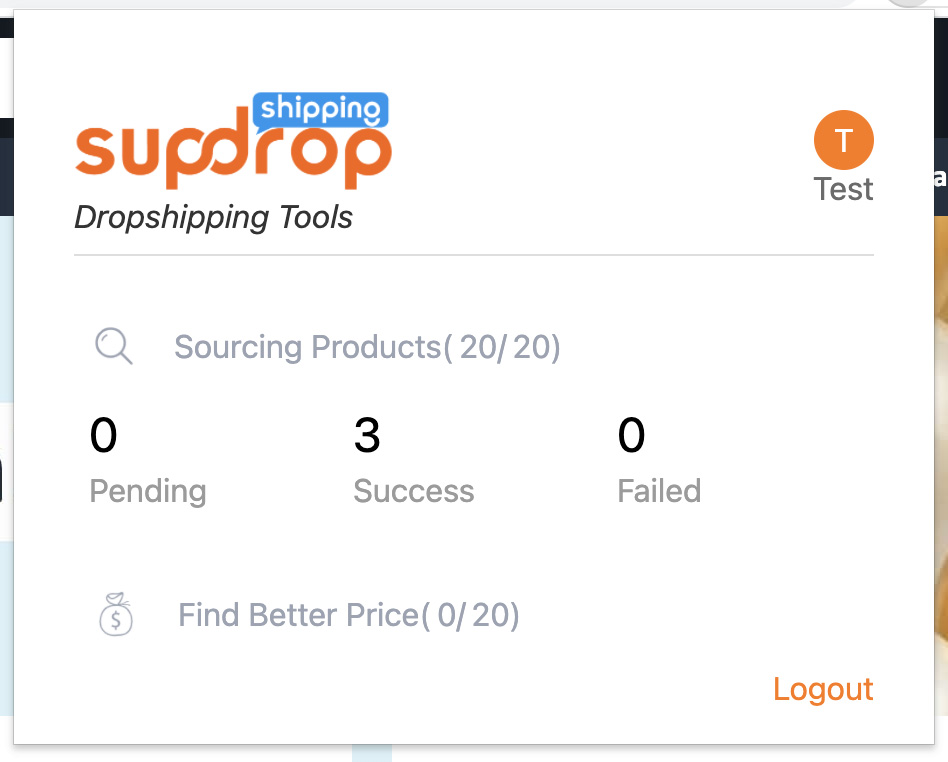 Step 3: Sourcing from 1688 with SUP Chrome Extension
This Extension is amazing, you can source any products from Amazon, Dhgate, eBay, Aliexpress, Etsy, Taobao, Myshopify, etc. Just choose a picture on those websites, then the extension will return all the available suppliers on 1688.com.
For eg. Go to Amazon and find a product. Click on the SUP icon on the right side.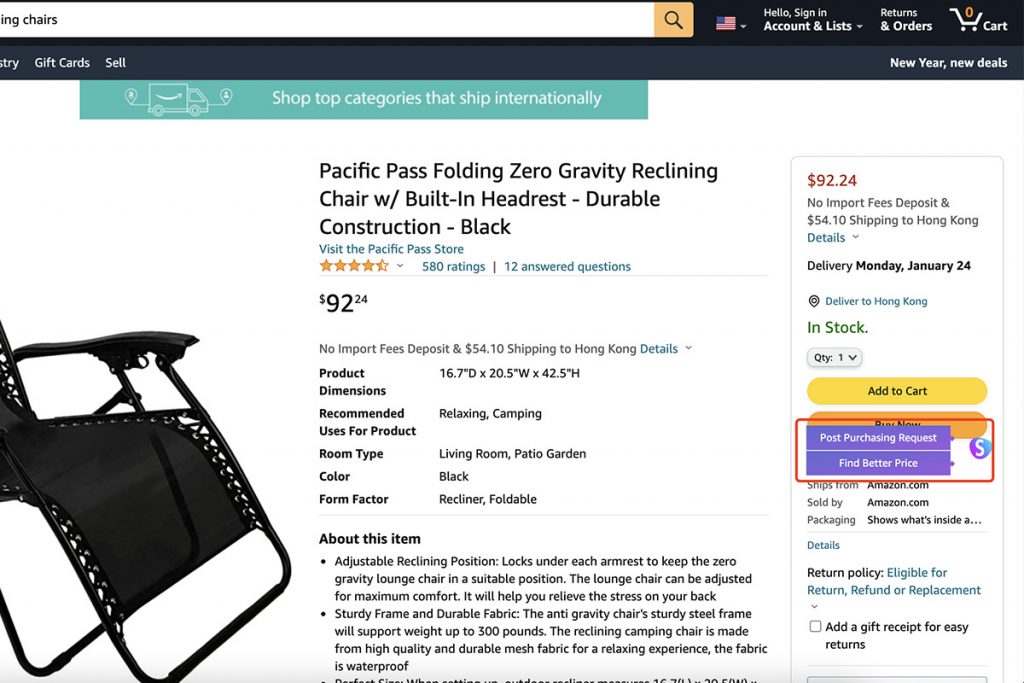 Then choose the product picture and click on Find Better Price.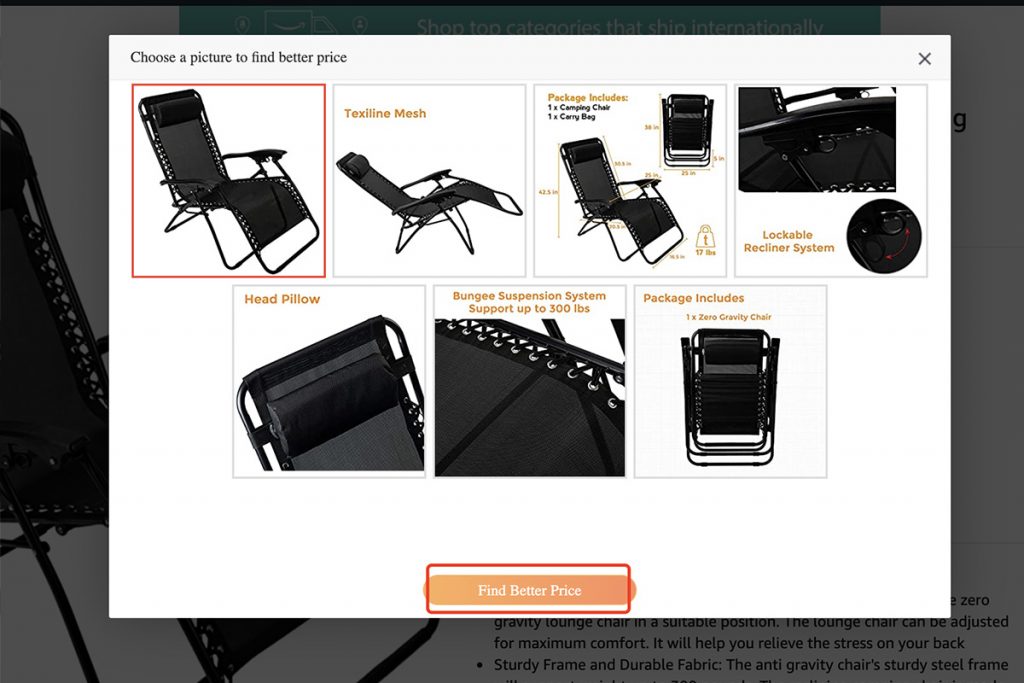 Then you'll find all the available supplier on 1688, you can visit the product page on 1688. Plus, you can import the product to your own store and start 1688 Dropshipping.
So this is about how to do inquiry on 1688.com. Hope it will help you in your importing from China. If you have more questions, feel free to contact us. Leave a comment below to let us know if we have further to improve. Thank you for your support.