Silver, as one of the most precious metals in nature, has been discovered and used by humans since prehistoric times. Today, as the technology to extract and refine silver has advanced a lot, this shinning metal has had a place in almost every home for ornamental, symbolic or daily use.
When purchasing silver work, you might be confused by terms like '999 silver' '925 silver' 'fine silver' or 'sterling silver'. What are the differences between them? Does sterling silver mean pure silver? How to pick the right one? Follow us to find out the answers in this article!
Sterling Silver and Fine Silver
Fine Silver or 999 Silver
Fine silver is 99.9% pure silver, which is also called 999 silver. It has undoubted beautiful gloss, yet is too soft to be used in jewelries or other metalwork.
Sterling Silver or 925 Silver
Sterling silver is definitely real silver. It is an alloy made from 92.5 percent silver and 7.5 percent alloy. An alloy is essentially the mixture of two (or more) elements taken from the periodic table. Regarding sterling silver, the alloys can include zinc, copper or nickel.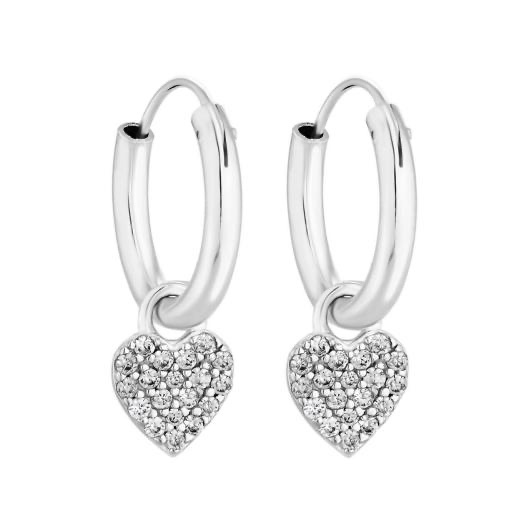 Is 925 Silver All the Same?
While the United States, Europe and most of the world enforces a strict standard of sterling silver at 92.5 silver to 7.5 copper or other alloys, there are other standards. Some countries, including France have a standard of 95 percent, however 92.5 is the most common. So sterling silver is also referred to as "925 silver" or hallmarked with a 925 stamp.
What are the pros and cons of 925 Silver?
Looking on the brighter side, the alloys part allows silver to be harder without sacrificing its lustre, thus suitable to be put into manufacture. This advantage upgrades sterling silver to be the most favored and prevalent ingredient in silver industries.
The only drawback of sterling silver is that is is easier to tarnish than the fine silver. Yet it is quite easy to clean the tarnished surface and the remain part will sparkling afresh. As long as you keep careful maintenance, jewelries made by sterling silver can be passed on to the next generation with good condition.
Should I buy Sterling Silver Accessories?
Can I Invest in Sterling Silver?
It is out of question that you can buy jewellery made of sterling silver for decorative purpose. However, sterling silver isn't an metal for investment. It has lower purity and overall value compared to fine silver, which has a purity level of 99.9 percent.
Sterling Silver is Beautiful and Durable
Although sterling silver has little appeal for precious metal portfolios and retirement accounts, it's characteristic makes it an attractive materials for jewelers and designers.
The added metals in sterling silver make it durable. The durability and light weight make sterling silver an ideal choice for jewelry.
Here are four common types of jewelry that benefit from those qualities — necklaces, earrings, bracelets and rings.
Necklaces: The necklaces made of sterling silver will not scratch or dent easily. They are light enough to wear all day but durable enough to resist wear and tear. A sterling silver necklace is always a good choice that will last for years to come.
Earrings: To see new earrings getting warped out of shape is frustrating. Nevertheless, sterling silver earrings are beautiful, elegant and tough enough to resist bending.
Bracelets: A tasteful bracelet can add glam to any wardrobe — but if your bracelet gets bent or dented, the appeal is quickly gone. Fortunately, the durability of sterling silver makes for tough bracelets that will resist bending and scratches, so you can wear them all day without worry.
Rings: When we wear rings, we need them to hold up to daily use. Sterling silver rings are strong and lightweight, and they'll hold their shape even when worn all day.
Properly cared for, sterling silver jewelry can last for a longtime, bringing beauty to your collection for decades.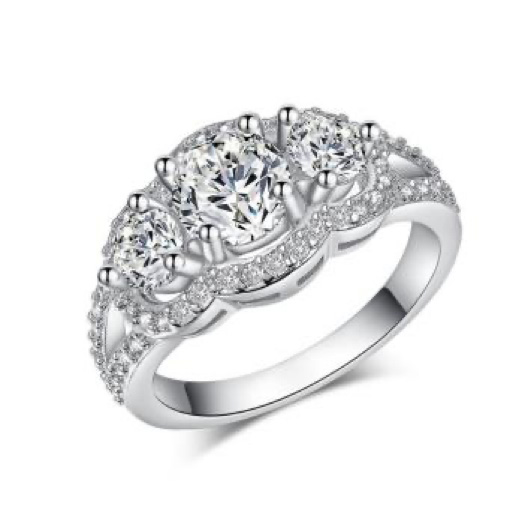 How to Pick Sterling Silver Jewellery?
If you are looking to buy a silver piece, here are some practical tips on how to go about shopping for good sterling silver jewelry.
Examining the hallmarks
To ensure you're getting the highest quality sterling silver, make sure that sellers have products with clearly marked silver content. Look for items with 92.5 percent silver content, which should be stamped with.925 or 925.
If no stamp is visible, be sure you trust the jeweler from whom you are buying; otherwise, look elsewhere.
Matching for your style
Sterling silver comes in a variety of styles. Think about the clothing you own and the purpose of the piece you're looking for when shopping for silver jewelry.
If you are looking for something to wear every day and you want the piece to go with everything, you may consider buying a simple silver chain, some classic silver hoop earrings, or a bangle bracelet.
If you wish to add a pop of color to your outfits, you can find beautiful and unique gemstone rings and pendants of all different sizes. You can find big and bold statement pieces or smaller sentimental pieces.
Shopping for interchangeable pieces
If you're on a budget, you can shop for interchangeable silver jewelry. You won't have to spend too much on many different individual pieces, but you will look as though you did.
You may consider buying a single silver necklace and multiple pendants that you could switch up each day as opposed to buying multiple necklaces with charms.
A bracelet with open links can be used with detachable charms, allowing you to wear it alone or with any different combination of charms to accomplish your desired look for the day.
Purchasing these types of interchangeable pieces will save you money and increase the versatility in your silver collection.
Buying options
Silver jewelry is sold in jewelry stores, booths, department stores, and by independent jewelry designers. Purchases can be made online as well.
You can order custom-made pieces that include personalized designs or you can choose from any readily available collection.
Before making any purchases, ask about the return policy to ensure you can receive your money back if anything should go wrong.
If you're buying silver jewelry online, it may be helpful to research the website selling it to be sure the dealer is a reputable one.
You should also make sure the website is secure before you enter any credit card information.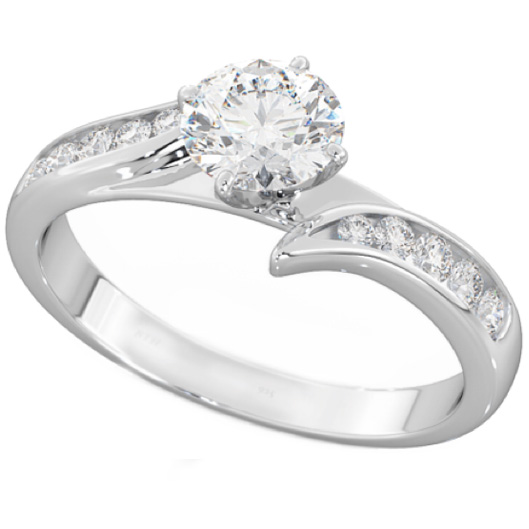 Conclusion
As silver is too soft on its own to support everyday use, smiths regularly add other metals to lend it strength. The invention of sterling silver remarkably enriches the design of jewelry. Sterling silver is evergreen, and it has stood the test of time, which means it'll likely always be in style as a jewelry metal we love. It's darling, durable and diverse, and we can't get enough of it.