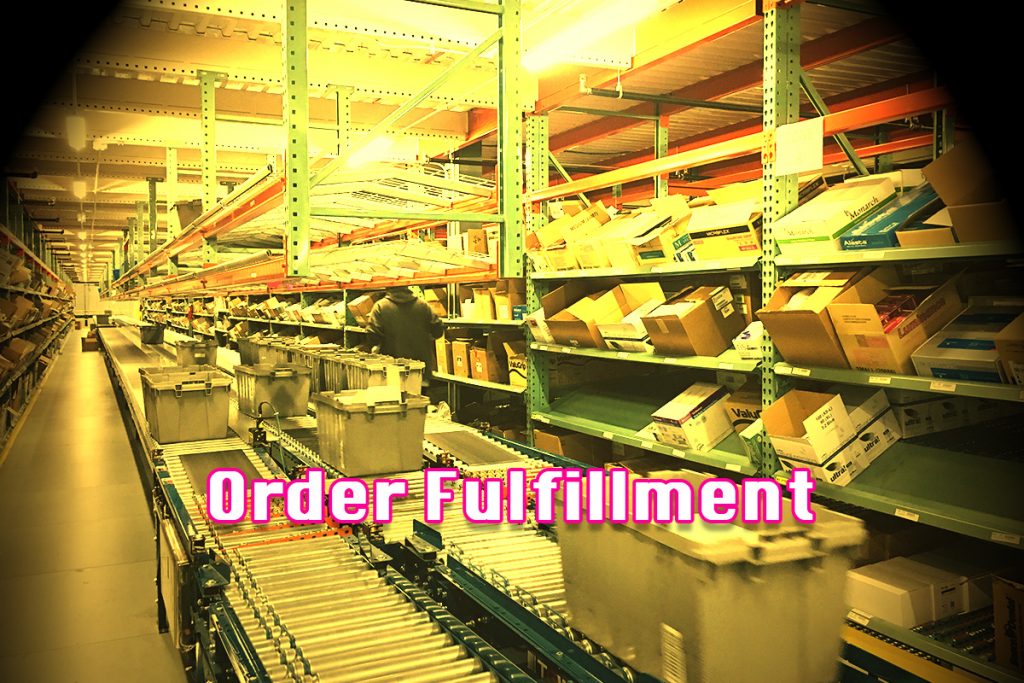 Order fulfillment is critical for dropshippers to be successful. Marketing determines how many customers you may attract to your store, while order fulfillment determines how many of them will repurchase, review, or even be your fans and promoters. You may have known how hard and expensive it can be for you to have one customer, thus you must have a strong sense to let them stay.
Today we are sharing 11 tips for you to optimize your order fulfillment process, and via all these measures, hopefully you will see an increase in the repurchase rate, review ratings, and followers.
1. Overall Knowledge of the Whole Process
To start with, dropshippers must know the whole process of order fulfillment. That is to say, you must know how this business model works. If you cannot see the whole picture and every detailed step in this logistics supply chain, you won't understand which part may have problems, and how to solve them.
Generally, this whole process may include the following steps after the PO is paid at your store:
Order confirmed by the supplier
Supplier starts manufacturing/processing
Processing done and sent to the delivery/shipper
Delivery/shipper transport the goods from factory/warehouse to port/airport
Export customs check
Goods transported via air/sea
Import customs clearance
Goods transported from port/airport to customer
Customer receives the product
If no accident happens, and no refunds or returns is needed, this should be the whole picture, and as a dropshipper, you have to watch over some important order processes carefully, including test order, bulk orders, and VIP orders.
2. Seek for Better Suppliers
When dropshippers just starting their businesses, they tend to use Aliexpress to find products and suppliers. This can be an easy mode, of course, and will save your time and energy. However when your business scales, you want to earn more, and you have to spend more time to find better suppliers, who will not just sell with fixed patterns, slow at processing and responding, with long shipping time.
When you arrive at this milestone, be sure to optimize your profit margin, and use some sourcing tools to help you find better suppliers. Most factories in China have their online shops at 1688, while may not build up store at Aliexpress. Products of same characteristics can be a LOT cheaper on 1688.com, which is only for domestic buyers, as the factories don't bother to handle all the affairs in international trade. This can be solved by hiring a Chinese local dropshipping agent, and let them handle everything for you.
Here is a tool Sup Dropshipping Chrome Extension May help you a lot: Find Better Price
3. Build up and Increase Communications with your Supplier
As we all know, the only product that you can have a quality check on is the test order. After that, you cannot check every product to see if they are meeting your customer's needs. Therefore, communications with your supplier or factory will be most important to guarantee your product quality.
Communications with your supplier not only means you have to transfer all the requests of your customers on the product, but also you have to let your supplier know which orders must be given the highest priority to process or manufacture. If you haven't got the time to focus on these details one by one, you may better hire a local agent to assist.
4. Prepare for Peaks
Retail selling is seasonal, with periodical peaks at some festivals, like black Friday, Halloween, Christmas, etc. At these times of hot selling, you may have to prepare for sudden rush on your selling amount. High volume of selling is good for marketing, while not for logistics. In case your selling amount surpass the storage of your supplier, and you have to wait for days or even weeks of manufacturing to fulfill some of the orders, you may find out better solutions before hand.
First, you may communicate with your supplier to pre-order some of your best sellers, in case they are insufficient in storage. On the other hand, you may find one or more substitute suppliers, but be sure to make test orders to keep your products in the same quality level.
5. Pay Attention to the Packaging
Packaging is a great optimizing point, and you can never be too careful about it. Basically, proper packaging would guarantee the product to arrive at your customers safely in one piece, and look good in shape. After all, the core competence of your product is its functioning well. So be sure to ask your supplier to fill the package with foamed plastic, bubble plastic, and tighten it with tapes to ensure its safety.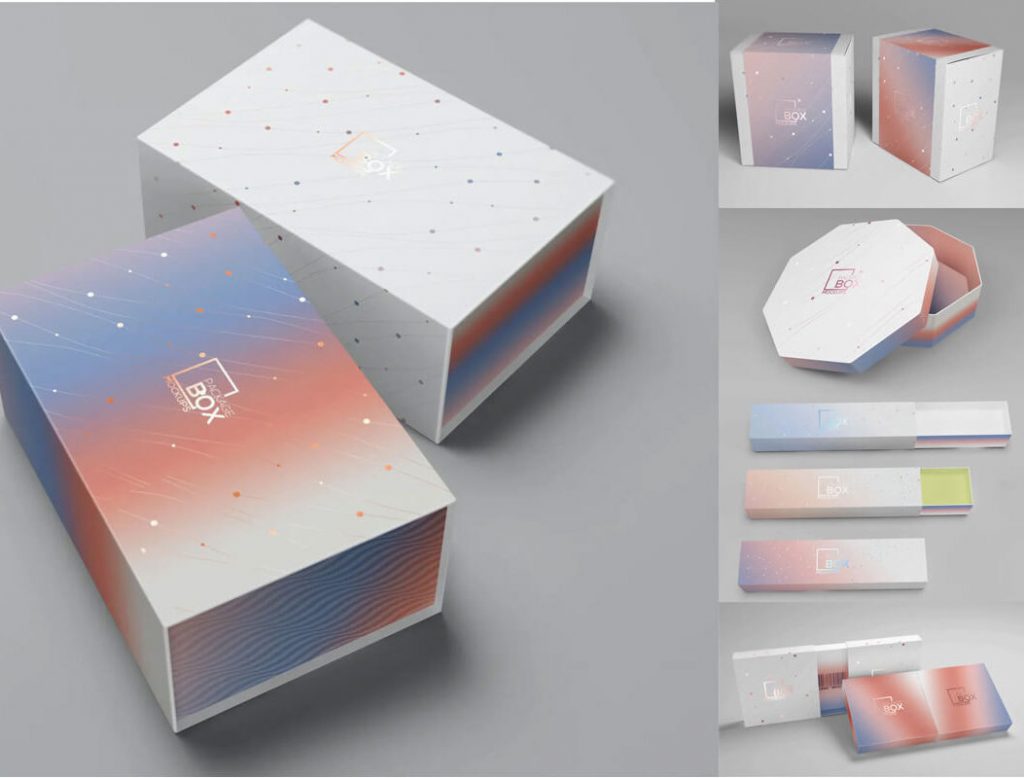 One step forward, the packaging would be the first impression of your product on your customer, so do whatever you can to improve it can bring you much benefit. Generally, the customized design of your packaging will make a distinctive impression, though you must be careful not to act overly. Packaging with your own brand, logo, tags, or thank-you-cards may have better effects.
6. Better Use of Order Tracking System
Online E-commerce is not like buying in supermarkets or malls, customers cannot get their products right away. Not only that, but the long time of shipping will also consume their passion, or even begin to regret it before getting the product. Therefore, you must take good advantage of the order tracking system to keep your customers' enthusiasm toward your product.
Providing shipping information tracking in your store is not enough. You must build and enhance the bond between your customer and their products. One good usage of that is sending a reminder at every step of the logistics process: processing complete, received by delivery, arriving at customs, etc. In this way, your customers will feel it real that the products are moving step by step towards them.
7. Reduce Costs of Shipping
The cost of shipping is one of the main expenses in your product costs. Reducing the cost of shipping can be a critical and eternal pursuit for online sellers, especially for those whose suppliers are from China. Some fast and low price delivery service only work with clients sending goods in large bulks, and you may look for them when you have scaled. It is always hard to control the balance of delivery time and expenses, and if you are not professional in shipping or transportation, suggestions are that you had better hire someone to help you with it.
Most dropshipping seller include the shipping fee to the product prices, while some may reveal it to customers as they may sell to different countries, and costs of shipping may vary. At this case, you are suggested to show true shipping fee, and not making any profit margin on it. This will increase your customer trust, especially if someone is familiar with international shipping fees.
8. Work with Agents with Local Warehouses
International shipping takes much time and energy, they are costly as well. Most dropshippers will work with agents, rather than handling all logistcs process by themselves. If you may find an agent or agency company with local warehouses at your main market country, it will be most convenient.
Local warehouses can save 80% of the shipping cost, as well as over half of the shipping time. Therefore, choosing an agency with local warehouses can be important to lower your costs and increase customer experience.
9. Returning and Refunding
Although you have taken enough measures and efforts to ensure your whole process, accidents may happen. There may be customers unsatisfied with your product, shipping, packaging, or just doesn't want it anymore. When you first experience it, you may feel frustrated, however it may be as well an opportunity for you to improve customer satisfaction.
I heard many cases that buyers may feel 'guilty' when you really refund for them, and they will reimburse you by purchasing your other products. They may even recommend their friends to shop at your store. But what if all these did not happen? At least you did soothe one of your customer's nerves and most probably prevented a bad review, right?
10. Focus on Customer Service System
Marketing is important, and product is essential, while shipping is critical. But to me, customer service is your best chance to communicate with your customers. If you have done all the above well, what else coud you do to optimize your order fulfillment process? The answer is customer service. It is not only about sending customers the information they need, you have to treat them as real people, which means you must take care of their emotions.
As stated above, personal buyers are mostly emotional on purchasing decisions, and emotions may alter easily. Only providing notice of shipping is not enough, while you must spend more time to listen and respond.
11. Always being Honest
No matter what happens, the priority for you is to keep REAL. If you ran short on storage and may not fulfill the orders in time, be honest to tell your customers the truth. They will most probably understand, especially when it's peak times like black Friday. While if you find excuses and blame the delay onto all other parts of your fulfillment process, the only impression you have made on your customer is you are not professional.
Conclusion
Order fulfillment is the most complicated process in online dropshipping business, with the most chances to improve. Being honest and thoughtful will keep you unbeaten at most circumstances, while being professional at most steps will bring you uncountable customers. If you have not any clue on how to optimize your order fulfillment process, it is suggested to work with a professional dropshipping agency.
SUP Dropshipping, an ALL-IN-ONE dropshipping platform that can help you with every step in your order fulfillment process. Sourcing, Synchronizing, quality check, customized packaging, shipping, order tracking, we have it all. Most importantly, it's FREE! Try it now!