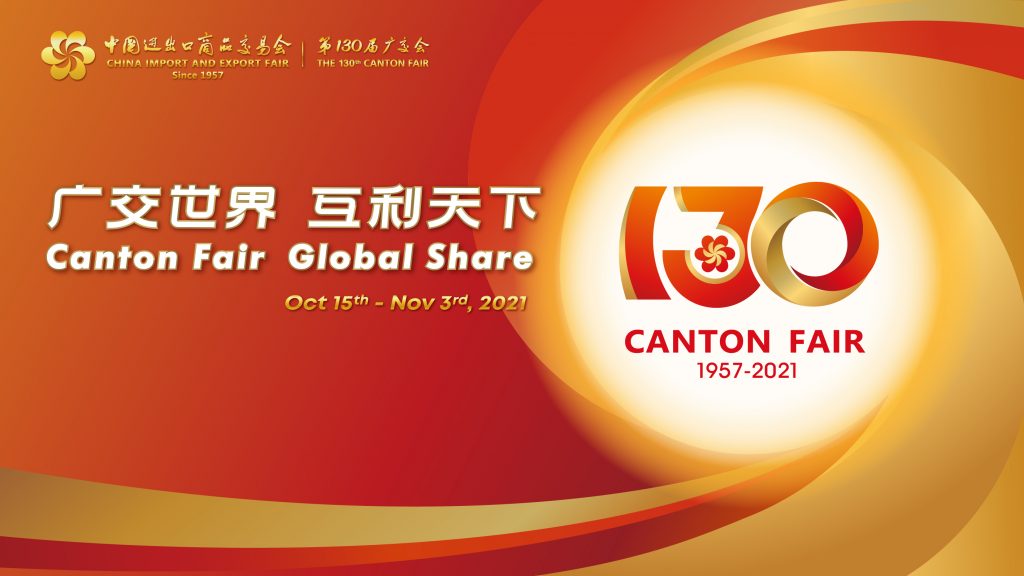 The 130th China Import and Export Fair (Canton Fair) will be held online and offline from Oct 15 to 19. Facing the first 'online + offline' model, how do enterprises prepare for it? How to make good use of online and offline channels to expand the business? 
Many local Chinese exhibitors with foreign trade businesses from different industries have made full preparation for this special 'online + offline' Canton Fair. As for how to make good use of online and offline channels, several foreign trade enterprises mentioned that online video and live broadcast will be used to display products, and offline booths will focus on displaying new products to acquire new customers.
Looking Forward to Resuming Offline Exhibition
Affected by the COVID-19 pandemic, the offline Canton fair has been suspended three times so far, and this year witnesses the first time to restore offline exhibition. This time, Canton Fair will set up 51 exhibition areas according to 16 categories of commodities, about 60,000 online booths, and providing online trade cooperation and communication platform for 26,000 domestic and foreign enterprises with buyers around the world.
Many exhibitors are full of expectations for the resumption of the offline exhibition. "The restoration of offline Canton Fair reestablished confidence for our foreign trade business," Said Zhang Yifei, deputy director of overseas marketing of Guangdong Xinbao Electrical Appliances Holdings Co., Ltd. Compared with online Canton Fair, offline exhibition has great advantages in customer resource links and new customer acquirement.
"This time we will invite the client's China branch to communicate with us, hoping to better showcase our new products and our improvement during this period," Zhang said.
Food companies are more excited about the resumption of offline exhibitions. "Food is not like clothes and bags, as they can provide customers with a relatively accurate impression by introducing fabrics and materials at online exhibitions. While if you don't try the food and feel how it tastes, the actual experience may be very different from the online product description." Zhang Li, minister of international trade department of Eagle coin, admitted that the suspension of offline exhibition had quite an impact on food companies with foreign trade business. Eagle coin has been looking forward to the resumption of offline exhibitions, so that they could practically contact and communicate with their customers, and promote products in a more intuitive way.
For this long-lost offline exhibition, Eagle coin also made sufficient preparation. "This Canton fair, we give our priority to the introduction of new products, and for this, we even rented a freezer. We will be cooking our own products, like prepared cuisine and frozen food, on-site, to show our customers and audiences the convenience of our products." If the Fair permits, on-site tasting services will also be provided, according to Zhang.
Yu Jinchun of Guangdong Jiaqi Science and Technology Education Co., Ltd. also said that they are full of expectations for the online and offline integrated Canton Fair this time. "Although there are very strict restrictions on the offline restoration this year, the overall effect will certainly be better than previous exhibitions with only online sets, and we are making full preparations."
"For the Canton Fair this time, Bangbao has made sufficient preparations from booth design to new products. First, we will bring the latest products this year, including the voice-activated building blocks with a strong sense of science and technology. Also, our booth is specially designed to highlight building elements and product features. At the same time, we prepared the sand table scenery display for our customers." Bangbao Yizhi international sales department deputy director Chen Xiaojia introduced that Bangbao paid special attention to the resumed offline exhibition this year. Due to the pandemic, Bangbao was not confirmed until half a month ago, though time is very tight, they strived at their best to have completed the preparation work in time.
Showcase Popular Products Online and Exhibit New Types Offline
Online exhibition is quite different from the offline model, while for enterprises, the purpose and significance of their display are also different. Many exhibitors expressed that they would use two different forms of exhibitions to achieve different goals. Online exhibitions are mainly aimed to show products, promote brands, and make initial contact with customers online. Offline exhibitions, on the other hand, are more actual to focus on securing business orders.
"We have made preparations for the online exhibition, including recording product videos and updating online store products. While the preparations for the offline exhibition include exhibition arrangements abiding by Canton Fair policies, such as personnel arrangement and sample booth design. We are also preparing pandemic prevention materials in strict accordance with pandemic prevention policies." Zhang Li from Eagle Coin said. In terms of product display, considering that there are many domestic buyers from overseas merchants, some products have been made alterings to adapt to the domestic market.
Zhang said Eagle Coin's online exhibition will introduce the concept of a "modern kitchen" and broadcast live. Live streaming of modern kitchen concepts tells consumers and business clients that canned food is not just for instant eating, but can be further cooked. "Our live stream guides consumers and clients to acknowledge and learn about some of the dishes cooked with canned food." For the offline exhibition, Eagle Coin hopes to take this opportunity to showcase new products and try samples to clients on site to promote actual orders.
Eagle Coin has been working in overseas markets for many years and hopes to further expand into the European and American markets through the Canton Fair. "I believe there are still many opportunities for us at the Canton Fair." Zhang said.
"The 127th and 128th Canton Fair was an online trial for us. We mainly uploaded our products and did not broadcast live. The 129th Canton Fair we tried to broadcast live, and many foreign customers came to the broadcast room to watch it." Chen Xiaojia said. She believes Bang Bao will fully seize the opportunity on this online+offline combined Canton Fair. They will broadcast online video and live streams, focus on the display of popular products. While the offline focus is on the display of the most scientific and technological sense of new products.
"At present, our exhibited products are divided into two types, brand and customized. Brand products are regular branded products, and customized products are OEM customized projects for different customers, can be produced according to the design of the guests." Chen said. "Due to the limitation of the booth, we can't display all popular products. We will showcase some of our popular products online and new ones at offline booth, so that both new and popular products achieve the best display effect."
The Future is Still Pending
The toy industry has been greatly affected by the pandemic in the past two years. This year, major international toy exhibitions have been postponed or even canceled due to the impact of the pandemic, such as the Hong Kong Toy Fair, The Nuremberg Toy Fair, and the New York Toy Fair. China's offline exhibitions, mainly in Shenzhen and Guangzhou, have also been delayed.
As a professional enterprise in product design, development, and manufacture of plastic toys and remote control toys, Guangdong Hengdi Technology Co., Ltd. has also been greatly affected.
Yang Jin, the assistant to the general manager of the company, said that the company paid special attention to the first online and offline integrated exhibition since the pandemic, and arranged five to six persons in charge of the booth at the scene, and the online live broadcast will also participate. "But I will focus on offline work. We will choose some high-end models to show at the site, such as model cars, model ships, and model aircraft. Try to stagger it from what's online."
Chen Jing of Dongguan Longhao Footwear Co., LTD said that for various reasons, the company will only participate in the online exhibition, while not participating offline exhibition. "We're still going live. There are about ten people on the live broadcast team. I will also be on live with my colleagues. This time we are bringing a lot of new styles, some of which were designed by foreign designers."
She introduced that due to the stable situation of pandemic prevention and control in China, the company has many export orders at present. But concerning the unstable pandemic situation worldwide, the company has to conduct transformation, and the proportion of domestic orders is increasing.
Because of the blurred pandemic situation around the world, the development of international trade is still in peril. However with the first 'online + offline' model Canto Fair this time, we can see a flash of light shed on the darkness of dawn before sunrise.