Canton Fair, short for China Import and Export Fair, was established in 1957. Normally, it is held every spring and autumn in Guangzhou, China. Canton Fair is a comprehensive international trading event with the longest history, the largest scale, the most complete exhibit variety, the largest buyer attendance, the broadest distribution of buyers' source country and the greatest business turnover in China.
Against the raging global pandemic of COVID-19, Canton Fair in 2020 was held online. And the 129th Canton Fair, held in Guangzhou, is coming to an end. This article is going to take you through everything you need to know about Canton Fair.
Part 1: Basic Information of Canton Fair
1. What is Canton Fair?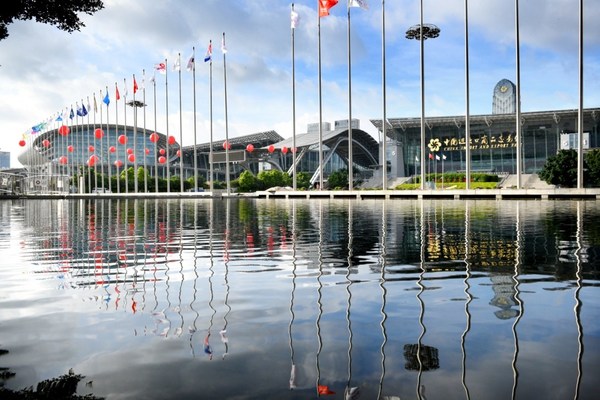 As in the very beginning of the article, you can see that Canton Fair is the biggest comprehensive international trade fair in the world, where manufacturers and suppliers promote their products, attracting businessmen from all over the world to come to seek for business opportunities.
With the outbreak of COVID-19, Canton Fair has upgraded its form of exhibition, adding online exhibition hall, which allows foreign merchants to attend the fair without actually come to Guangzhou in person.
Over years of development, Canton Fair now serves as the first and foremost platform to promote China's foreign trade, and a barometer of the foreign trade sector. In every session, the fair attracted over 200,000 buyers from more than 210 countries and regions.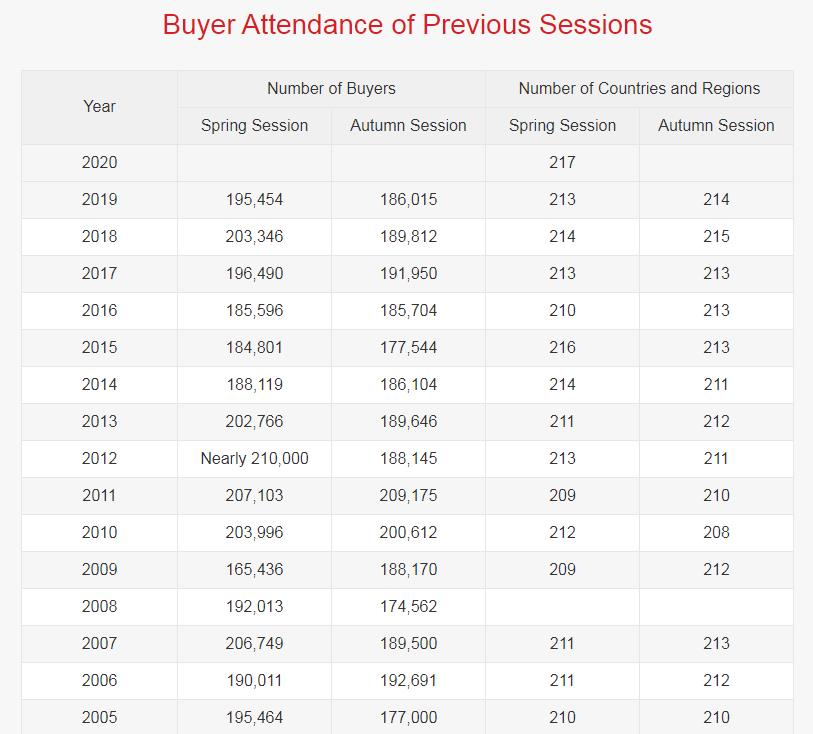 2. When is Canton Fair?
The Canton Fair is held twice a year in every spring and autumn. Each session has got 3 phases, with each phases fall into different categories. Therefore, you can decide which phase to come depending on what products you are interested in. Here is the table for each phase.
Phase 1
Phase 2
Phase 3
April 15-19/ October 15-19
April 23-27/ October 23-27
May 1-5/ Oct 21-Nov 4
Electronics & Household Appliances
Lighting Equipment
Vehicles and Spare Parts
Machinery
Hardware & Tools
Building Materials
Chemical Products
Energy Resources
International Pavilion
Consumer Goods
Gifts
Home Decorations
Textiles & Garments
Shoes
Office Suppliers, Cases & Bags & Recreational Products
Medicines, Medical Devices & Health Products
Food
International Pavilion
3. Where is Canton Fair?
Canton Fair is held in Guangzhou International Convention and Exhibition Center, which is located in No. 380, Yuejiang Mid Road, Haizhu District, Guangzhou City, Guangdong Province.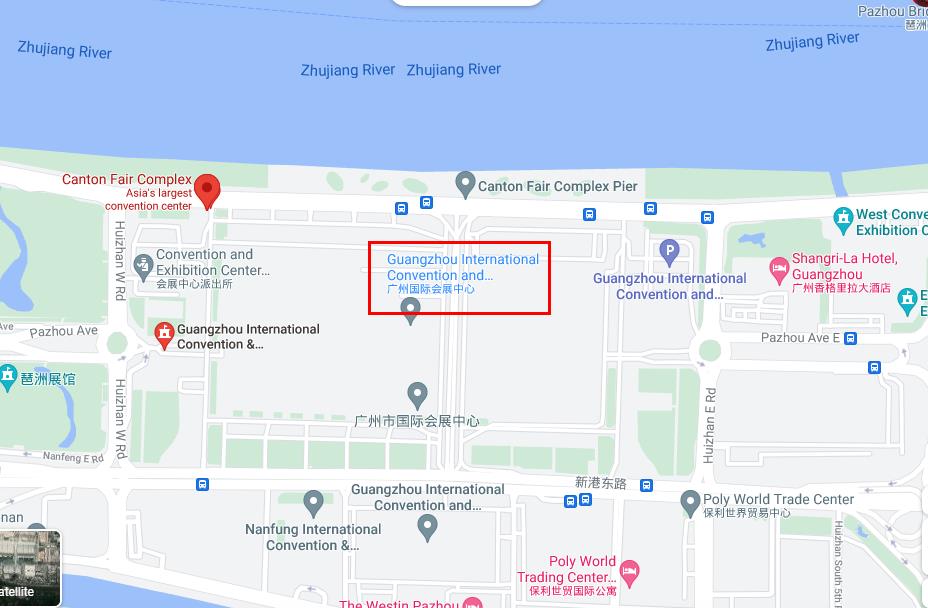 How to get there?
Step 1: Get to Guangzhou
You can choose to take a direct flight to Guangzhou Baiyun International Airport, which is not far from Canton Fair Complex. Or you can choose to fly to Shanghai, Beijing, or Hongkong and then transfer to Guangzhou in flight or in high speed train.
Step 2: Get to Canton Fair
| | |
| --- | --- |
| Ways | How |
| By metro | Take line 8 or transfer to line 8, and you may come out at Exit A of Xingangdong Station (新港东站) for quick access to the Area A of the Fair Venue; come out at Exit A or B of Pazhou Station (琶洲站) for quick access to the Area B of the Fair Venue and come out Exit C of Pazhou Station for quick access to the Area C of the Fair Venue. It may take about 1 hour. |
| By taxi | Travelers can take a taxi directly heading to the event spot. It takes about CNY 150~160 for 1 hour. |
| By shuttle bus | It is time costing by taking shuttle bus, which needs around 2~2.5 hours. Shuttle line 10 can send you to New Zhujiang Hotel and here you should change to bus no.229 and make a stop at Pazhou (琶洲站). |
4. Is it worth coming to Canton Fair?
As the online wholesaling develops rapidly, people would ask whether it is still worth it coming to such trade fairs. The answer is quite sure: it is still worth it!!
Great business opportunities
Hundreds of thousands of buyers and suppliers from all over the globe gather here for further cooperation. You will see the most upgrade products here, which you may not see online. As the saying goes, seeing is believing. By visiting Canton Fair, you will have a better understanding on the level of development of the industry.
Reliable suppliers
To be honest, suppliers attended to Canton Fair is more trustworthy than many of the suppliers on online wholesale websites. What's more, these suppliers may also have shops on wholesale websites or their own official websites. Here you will meet those powerful suppliers who may not respond to your RFQ online.
Conversation with leading companies
In Canton Fair, you will have more opportunities to meet those leaders of the industry. And you can have conversations with other merchants and exchange your experiences. You will gain improvement not only in your business but also in your partnership.
Part 2: Register for Canton Fair
Whether you are a buyer or a supplier, you will need to register for Canton Fair. Follow the guide down below and help you to register on Canton Fair easily. This guide is especially for new attenders, so don't miss anything.
For overseas buyers
Step 1: Click on "Overseas Buyer"
There will be three options: Overseas Buyer, Domestic Buyer and Chinese Employee of Foreign Companies' Rep Office. Choose you identity and then move on to the next step.
Step 2: Click on the Badge option
As for new buyers, click on "I Don't Have a Buyer Badge".
Step 3: Complete registration form
After you click on the Badge option, you will go to the page of "Overseas Buyer Registration", where you will need to complete your information. Just type in your company's information and click on "Submit". This step is done.
Step 4: Verify your E-mail
After your registration is done, you will receive a verification mail to verify your information.
Step 5: Complete company and personal information
Then you will need to complete your company information and personal information afterwards. After all your information is completed, you registration is done.
Part 3: Visit Canton Fair
After registering on Canton Fair, you are now on your steps to make a travel to Canton Fair. And by making a visit plan, here are some tips for you.
1. Apply for Visa
After you register on Canton Fair, it will send you an invitation e-mail, which you can used to apply for Visa coming to China. Or you can ask your agent in China to get you an invitation letter for visa application.
2. Transportation to Canton Fair
| | |
| --- | --- |
| Flight to Guangzhou | Take metro/shuttle bus/taxi to Canton Fair Complex |
| Flight to Shanghai | Flight/High speed train from Shanghai to Guangzhou |
| | Take metro/shuttle bus/taxi to Canton Fair Complex |
| Flight to Beijing | Flight/High speed train from Beijing to Guangzhou |
| | Take metro/shuttle bus/taxi to Canton Fair Complex |
| Flight to Hong Kong | High speed train/ferry/flight/coach from Hong Kong to Guangzhou |
| | Take metro/shuttle bus/taxi to Canton Fair Complex |
3. Hotels recommended
Remember to book your room as early as you can when you make your schedule, as hotels are quite packed during the Canton Fair.
| | |
| --- | --- |
| Hotel | Location |
| Shangri-La Hotel Guangzhou (5 star) | 493 C+23, Haizhu District, Guangzhou City |
| Four Seasons Hotel (5 star) | 489 F+49, Tianhe District, Guangzhou City |
| White Swan Hotel (5 star) | 464 V+75, Liwan District, Guangzhou City |
| Guangzhou Marriott Hotel Tianhe (4 star) | 48 MG+3G, Tianhe District, Guangzhou City |
| The Westin Pazhou Hotel (5 star) | 39 W7+CC, Haizhu District, Guangzhou City |
| Langham Place Guangzhou (5 star) | 39 X6+42, Haizhu District, Guangzhou City |
| The Ritz Carlton Hotel Guangzhou (5 star) | 488 G+JQ, Tianhe District, Guangzhou City |
| Conrad Guangzhou (5 star) | 488 J+Q2, Tianhe District, Guangzhou City |