How was your online store business in the black Friday just passed? Have you fulfilled all your orders already? Are you still head aching for the packages stuck in the middle of shipping? Read along and discover the most useful tips for you to follow in the upcoming holiday season!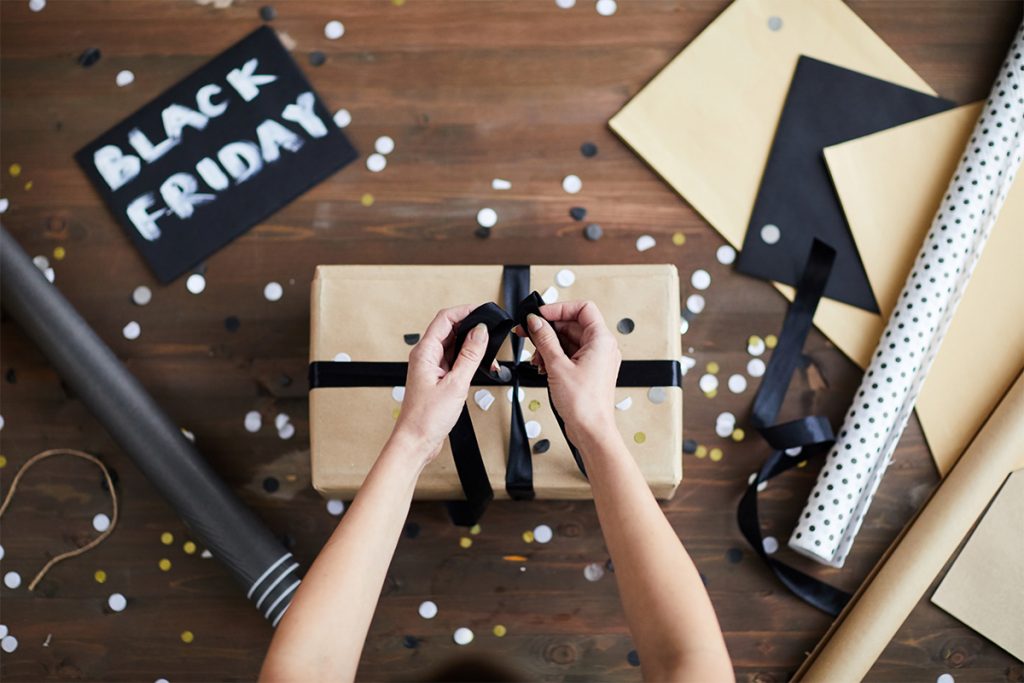 1. Improve Warehouse Operations
Improve peak volume performance by reconfiguring your warehouse architecture and picking locations. Place top sellers in the most efficient areas to improve product selection time, and think about setting up a temporary workstation for customization, such as gift wrapping. A few simple changes will assist to cut expenses while still ensuring order turnaround time.
2. Maintain Contact with Suppliers
Brands should communicate often with their suppliers to determine when their shipments will arrive. This enables for more effective staffing of unloading and stocking people. When suppliers' schedules and expectations are appropriately handled, stocking delays and the negative effects of product unavailability during the Christmas rush are reduced.
3. Make Available a Multi-Channel Experience
When it comes to holiday shopping, consumers are no longer confined to their computers. This year, mobile commerce will account for 16% of all online transactions, with tablet devices accounting for 62.5 percent of e-commerce revenues. Mobile technology is used by shoppers not just to purchase items, but also to compare prices across online shops and conventional brick and mortar businesses. Make sure your website is mobile-friendly so that buyers can locate you while making Christmas purchases.
4. Get Ready for Rush Orders
Consumers increasingly expect e-retailers to be able to deliver items closer to the holiday. They are also searching for companies that can update or add orders in the middle of the fulfillment process. Having the capacity to scale and react rapidly helps you to fulfill customer demand with fewer mistakes and faster turn times.
5. Supply Customization Services
Differentiate yourself from other stores by providing personalized services that allow customers to put their own twist on your product. Gift wrapping and customized kitting assortments are just two examples of value-added services that may help your business stand out from the crowd.
6. Provide a Reliable Returns Program
Many e-retailers treat reverse logistics as an afterthought, although it may be just as critical as on-time product delivery. Make sure your return policy is clearly mentioned on your website and that you provide a straightforward product return method to customers. When returned products arrive at the fulfillment center, they should go through a thorough examination, re-allocation, and prompt distribution of replacement merchandise, if necessary.
7. Be aware of the Holiday Shipping Deadlines for 2022.
Knowing all of the holiday shipping deadlines is also important for keeping track of your fulfillment process. Understanding them will allow you to better plan your fulfillment strategy and make the greatest use of your time and money.
8. Delegate Your Fulfillment Process
As any other online retailer will tell you, the order fulfillment process is time-consuming, costly, and necessitates a great deal of work and attention to detail from your personnel. Outsourcing the procedure to third-party specialists, on the other hand, can assist to alleviate this strain and let you focus on sales, marketing, and onboarding temporary employees for the holidays, among other things.
9. Customer Service as Top Priority
Customer service is the backbone of every successful eCommerce business, and it's especially vital during the holiday season when customers are looking for assistance in locating the ideal present for their loved ones. In addition to employing a well-trained contact center, be sure to include a comprehensive online FAQ area that allows customers to self-serve and reduces call traffic.
10. Keep Your Customer Up to Date
Holiday shopping can be stressful, which is made worse when customers are kept in the dark about their purchases. Include order confirmation, tracking updates, and delivery status in multiple emails or text messages. Allow customers to monitor their orders online to eliminate unwanted calls to your customer service department.
11. Always be One Step Ahead of the Competition
When it comes to marketing, be one step ahead of the competition. Your Christmas marketing campaign should begin far before the holidays. Start your promotions early and make them known to your target audience using email newsletters, social media campaigns, blog articles, and paid advertisements.
12. Plan Ahead of Time Preparation
In addition to having a well-stocked inventory, planning ahead of time preparation is the key to having a successful holiday shipping season.
Always do a stress test on your website ahead of time to ensure that it will be able to manage the influx of Christmas purchases. In general, make sure your site performs smoothly and swiftly, has an easy-to-navigate layout, and has a perfect checkout procedure.
It's also a good idea to remind your employees of what's expected of them before the holidays, and double-check that your website has up-to-date and clear information about all of your shipping, delivery, and return policies.
With the Right Fulfillment Strategy, the Holiday Shopping Season Can Be Joyful!
Often, it appears that everyone enjoys the holidays except internet retailers! Fortunately, having the correct holiday shipping process and fulfillment strategy in place will assist ensure a smooth and effective fulfillment and shipping season.
If you are still not sure how to make all these preparations in detail, contact Sup Dropshipping now! We provide a professional order fulfillment service and can handle everything for you. If you want to source for better suppliers and earn more on holiday seasons, try our Sup Scraper to get your products anywhere you like!
Sup Dropshipping will be always endeavoring to serve you well.